Text is not much, but not so very little, try to split into several units, mix fotami.
A leisurely look at individual city in Cambodia after months of living in it. Perhaps a little chaotically, but forgive :)
It will be about 90 photos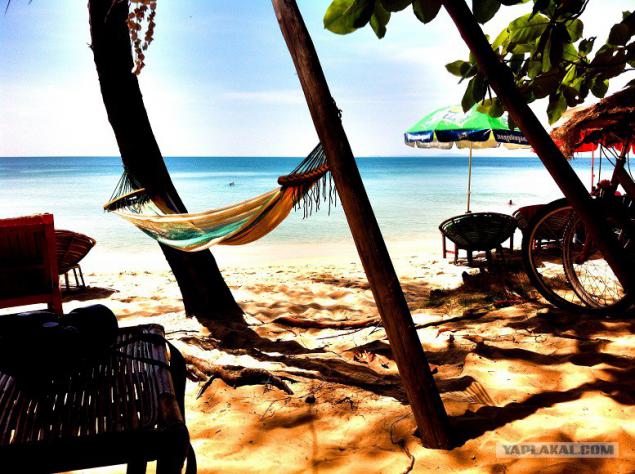 Cambodia !!! Damn, we're back in Cambodia !!! For the second month in a country from which not want to leave for a long time.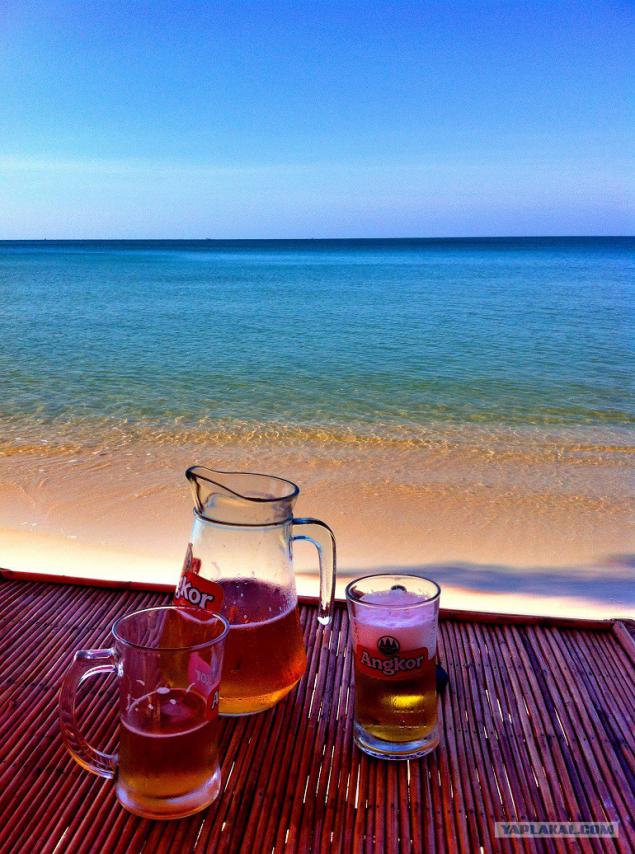 And now in order.
Fly away from the chilly winter and sickening gray daily routine in the present summer the sea, palm trees and solntsem- this idea came a couple of years ago. As with most "zimovschikov- dreamers" were the first thing thought of Goa. It seems there have been, I liked, like and live cheaply there, and there is an ocean and palm trees and people horoshie- dream and only !!!
But man is weak ... ... and last year more than talk did not get. That one, then the second, pyatoe- tenth ... and the material did not seem ready to provide and morally not ready. But we got a year to prepare for the upcoming winter in and tried to use that time to the maximum.
The idea to fly to Goa, after some hesitation rejected. Because I want to warm the belly and soul to amuse a little longer, At least 6 -7 months. But in Goa, I'm sure many would be unable to be piled provesti- before in Russia, or to sbuhalis. Che in one place for so long, you can do nothing !? With crazy after the end of the term thou shalt! Thailand was not considered initially - mental Thais look to the south of Bangkok in the afternoon with a lantern need to look at the farang, as walking ATM machines, in the north of the people better, but there is no beach, but a long time without it in any way. (Do not want to offend the "ill" Ty, especially our personal opinion, to each his own).
Began to consider the option "wintering combined" - to visit several countries in six months. Tired here - rushed to another country. At that we decided to do. In the fall of 2012 we decided to conduct a "reconnaissance in force" the Vietnam Cambodia 17 days - in the winds had already were- liked the first time in Cambodia, but enjoyed much more: the tourists a little bit - the average age of 30- 35 years, local malye- like children and smiling friendly, wonderful sea, white sand squeaks under your feet like a frosty snow in childhood fairy tale !!! Geographical location just indescribable, all the earth during the day domchat possible: in the east Vietnam, Laos to the north, the north-west through Laos, Myanmar (then one day the truth will not be enough, but really close), in which case, if it is absolutely melancholy, Malaysia and the Philippines also quite ryadom- 100-200 dollars and 3 hours fly.
So we decided to start our winter in Cambo, but then again a little and began to beat her with Indonezii- really delicious managed to grab the tickets, and after Indonesia to Vietnam and then in Cambodia. And this, of course, also have changed at the last moment-but more on that below.
The most morally challenging, through which it had proyti- resign both from work. But, at the end of the day, working in order to live, not live in order to work - right?
Further training in Russia has been reduced to a choice of good medstrahovki- found Asia for 10,000 rubles for two at 7 months- nuances when buying were- it cost more than 13,000 (by the way, have had to use it here). Then a few dollar bankers cards of different banks. That's kind of the whole preparation. And then digging in the forums of the countries - they are now a lot of the good, there is even useful.
In the last couple of days before departure had popsihovat considerably. Our most well-known bank has blocked one of the cards that came to light quite by accident, we are about it, of course, no one thought it necessary to inform. Check solved all ostalnye- it turned out that the card of another, less well-known bank, though alive, but the password for your personal account issued by the staff of the bank is not appropriate (as it is at all possible?). I had a few hours before departure to ride to the bank for a new password. The piquancy of the situation is that the card and the account opened in Moscow on pre internal passport while a couple of days before departure we were also in Moscow, and all the internal documents left in Kovrov - what we are in Asia. The position of the staff came in and kakoy- the "decisive questions to the" authorization of a new password zagranu. The most well-known bank in the position of not even go there this pytalsya- blasphemy, get blocked and get blocked, & quot; ... the failure of some occurred, solve the problem within two weeks ... & quot; Pied ... ry!
Posted in [mergetime] 1387346971 [/ mergetime]
In short, groaning and creaking like we still decided all local issues and the nerves flew to Indonesia and lived there for less than a month. If someone interesting-description is here:
forum43/topic68422...%E5%E0%ED%EE%E2 After Indonesia decided the brakes a couple of weeks in Viet in Mui Ne or Phu Quoc, but heard enough about & quot; sharply increased the number of crimes against foreign tourists & quot; (ufff, barely formulated) and slightly zamandrazhirovali. The control head has made the girl in Saigon, three hours after our landing, seeing such a bold me fotikom the ready: & quot; Mista, Mista, know the camera. Motorbayk Mafia & quot; and made round, as far as possible to devochki- Asian eyes, apparently to emphasize the importance of prevention.
Saigon rear view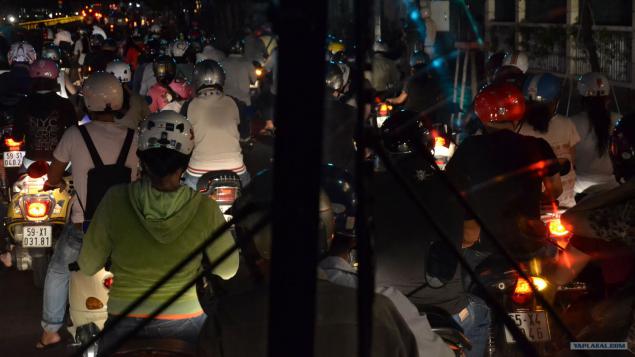 Another photo from Saigon.
Uncle Ho on red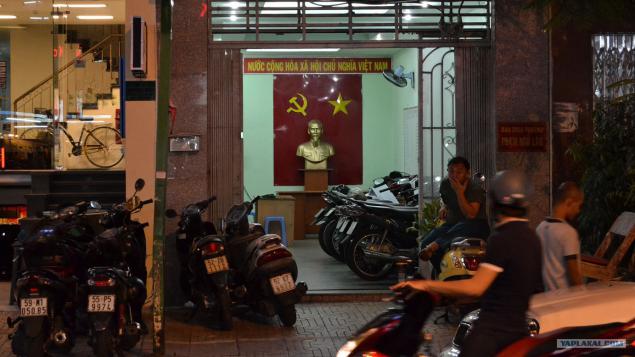 All uy- to ... to ... uy, immediately bought tickets for the next morning in Phnom Penh.
Map of travel from Saigon to the scale of Sihanouk. At the top left of Pattaya. All ryadyshkom- is
Asia