In Cambodia, a great variety of food, no problems with it, all very tasty and fresh.
Except for any jelly - a deficit.
But there's another treat in Cambodia, which is considered exotic.
Locals are ready to go after him many kilometers, spider edge.
The material is not for impressionable.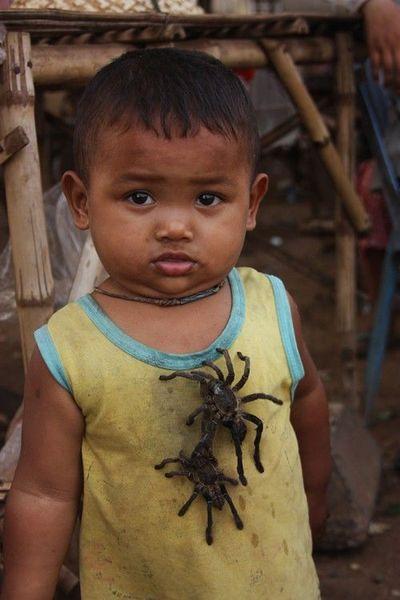 The edge of this - a small village Skuon 70 kilometers from the capital, on the road from Phnom Penh to Kampong Cham.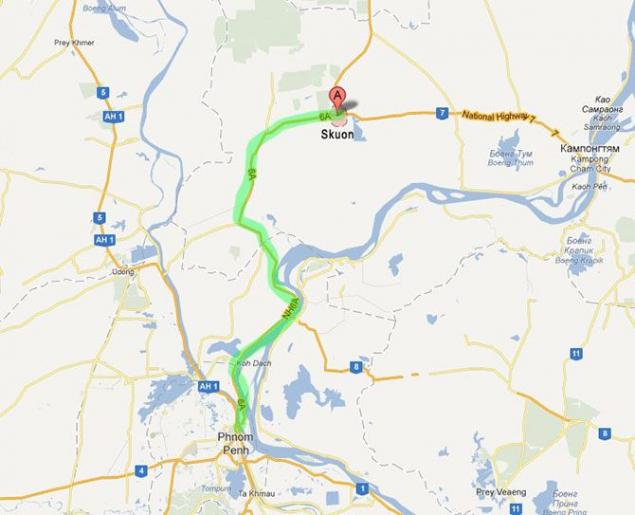 Someone in the internets ponarasskazyval that highway 6A - one of the best in the country. Let your adult children have not you read any stories, when under the influence of senility you turn into a filthy fungus. Two-thirds of the way to the crossroads with the track 61 to travel on the bumpy road repair, pour over the dust clouds of clay and sand gritting the teeth.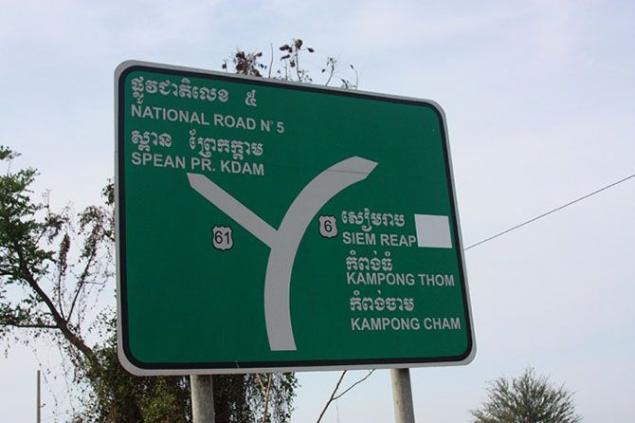 On the way to catch up the train from schoolchildren kolyadunov. Today, the height of the Chinese New Year and the pioneers came to destroy grandmother local gas station, but povzryvat firecrackers dangerously close.