Taj Mahal. The mausoleum of XVII century in the city of Agra with complex symmetric architecture. "Pearl of Islamic art", "architectural masterpiece" - for him there are many epithets and they for the most part correct. It was built 22 years old, gathered from all over the country more than 20, 000 people, combining together the elements of Indian, Islamic, Persian and Turkish styles. Used for the construction of a unique white and pink marble from situated 330 kilometers quarry ... Pass through the arch and feel like Alice in Wonderland!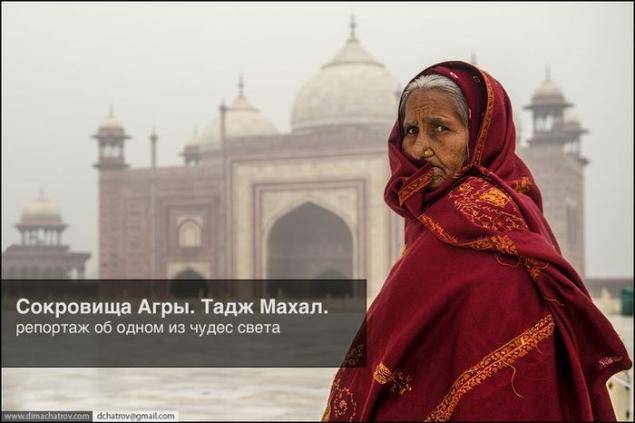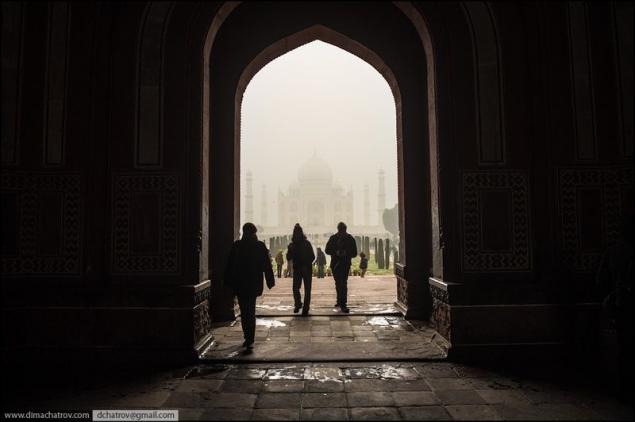 The Mausoleum is a spacious park surrounding the complex on three sides. In the center of the park is an irrigation canal divided marble pool ... A definite plus earlier visits - the almost complete absence of people. Tourists just eats his breakfast included in the room rates and noisy crowd at the bus, and the Indians are waiting until the sun have mercy on them and disperse the morning mist.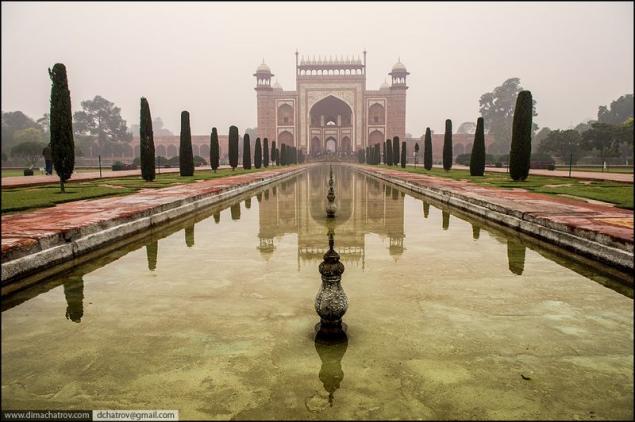 A favorite theme of the Taj Mahal in the photographer - to catch the reflection of the dome, and that at this time a beautiful Indian maiden sure to wash their hands ... But January - a month stern. All the beautiful virgins went into hibernation hiding in the warmth and not eager to go into the cold water.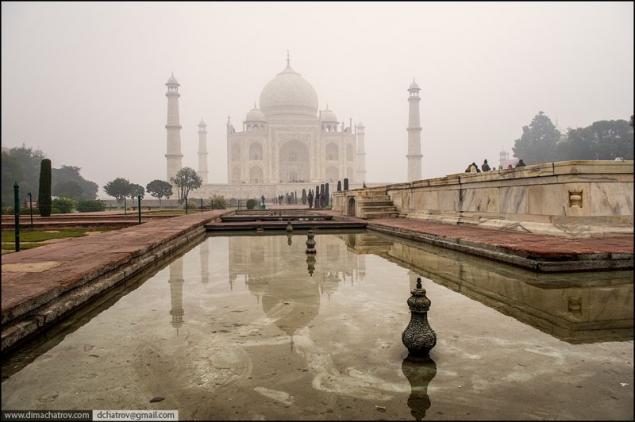 If anyone walks in the complex of Dawn, the only such cold weather that's exhausted group. They wrap themselves in blankets and cling to one another, like the French on the old Smolensk road, fleeing besieged Moscow.