When I was in 3rd grade, my whole family went to Leningrad. I was particularly struck by the fountains in Peterhof-crackers. How do they work? Child's imagination to draw complex circuit diagrams, hidden under stones, for benches ... And, supposedly, when pressed for a specific foot stone fountain turned on ... This terrible secret thrill me the next 26 years of his life. And finally, being with his family in St. Petersburg, visited Peterhof. I can say that a terrible secret fountains crackers disclosed ...
14 photos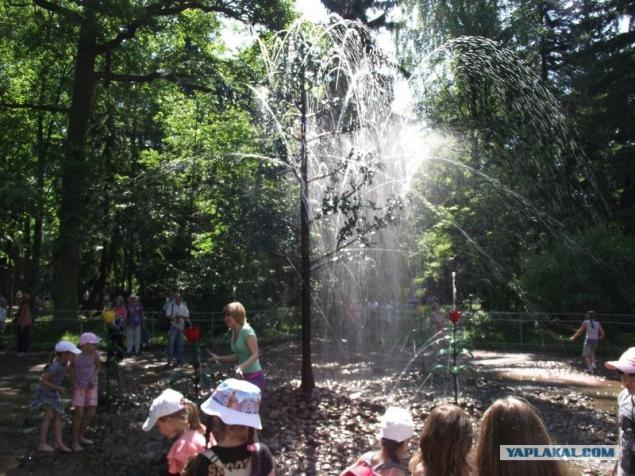 All the kids are looking for the ill-fated rock ...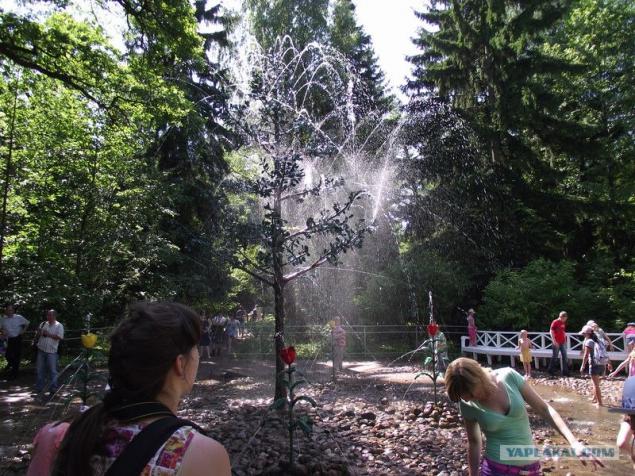 And, strange to say, the fountain pours more frequently if an adult is on the rocks ...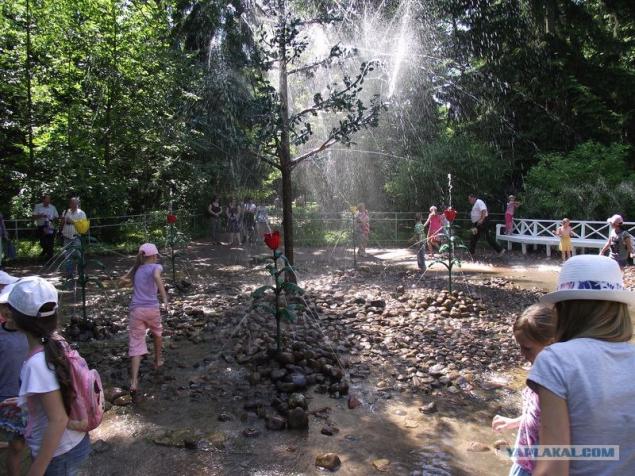 For bench noticeable inconspicuous green booth ...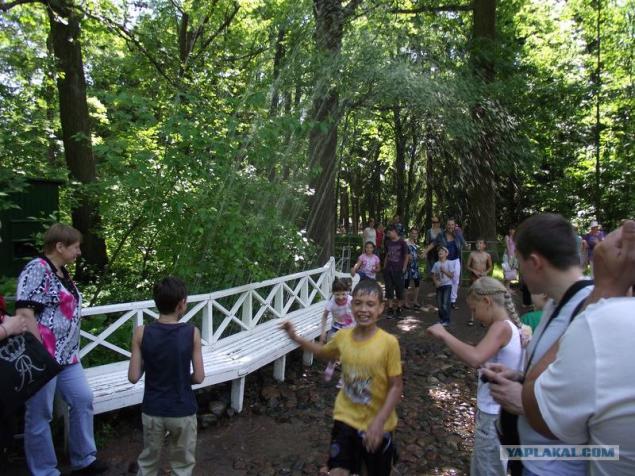 Approaching ...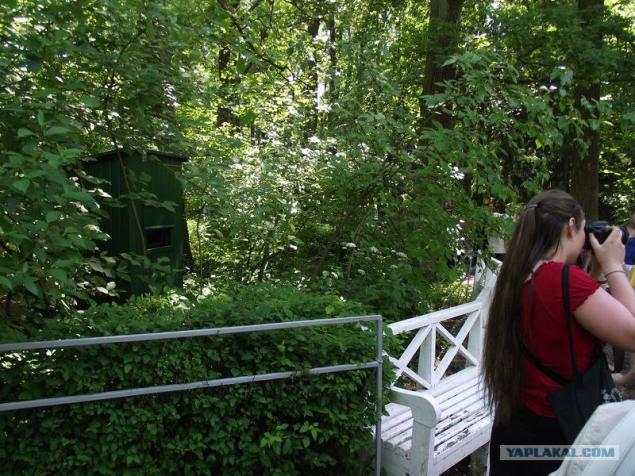 Even closer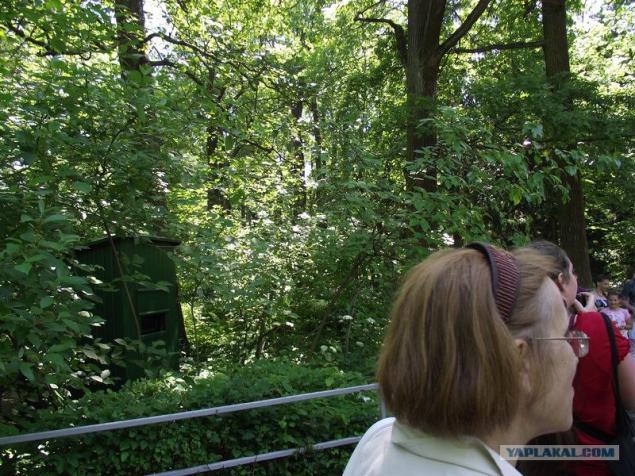 So ... even the window open. A booth uncle, the opening and closing air valves ...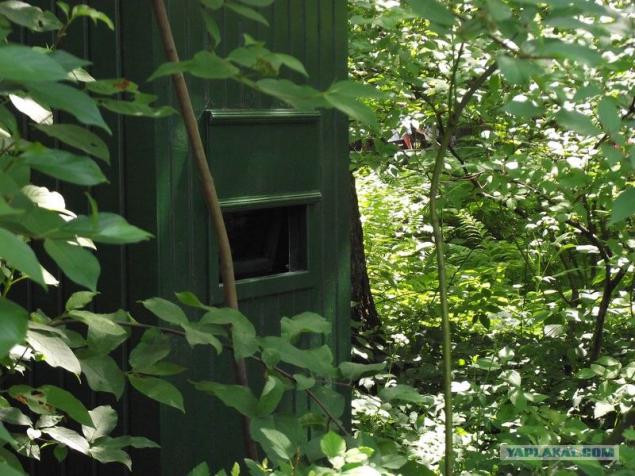 Another fountain ...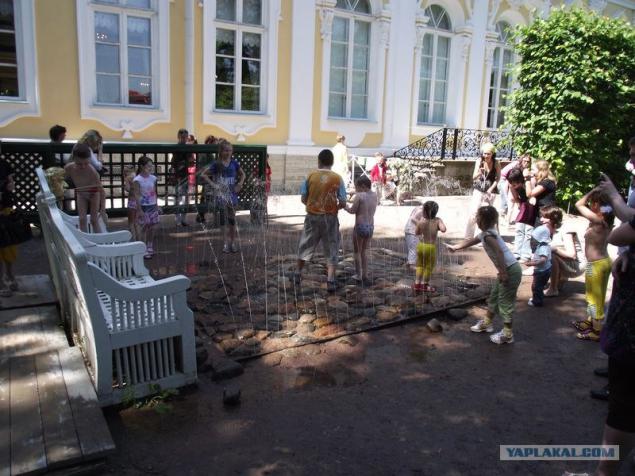 The kids running around having fun. Parents relax on the benches immediately from the fountain ...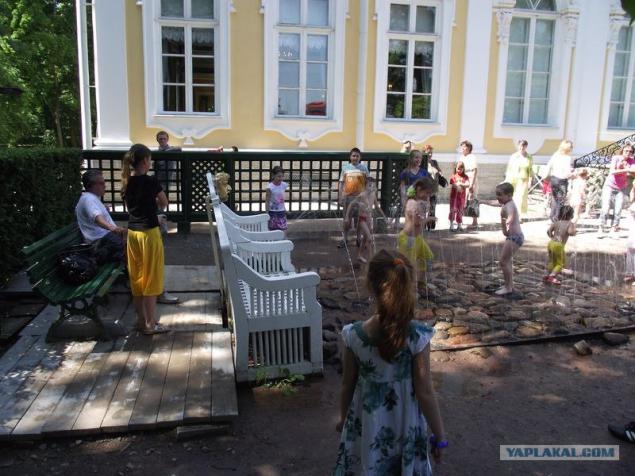 But this uncle a little weird ...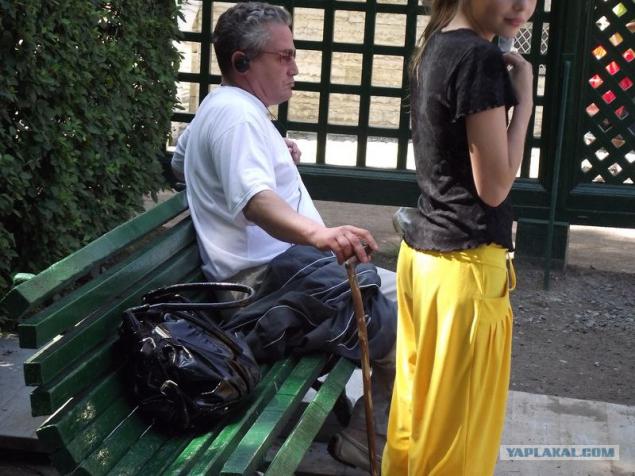 With a stick, perhaps the leg hurts ??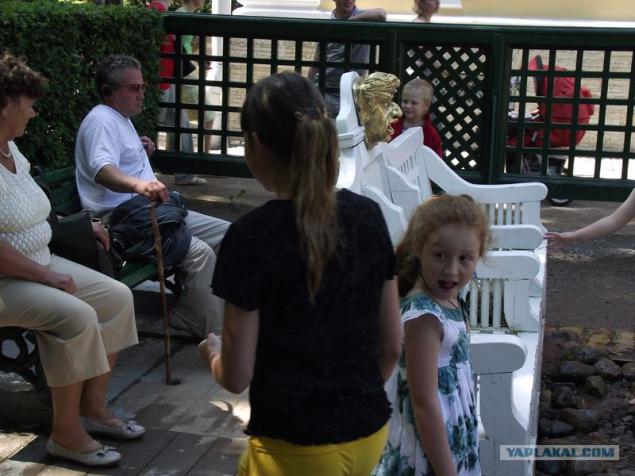 And it does not look like he's resting. Expression, like a workaholic for the machine ...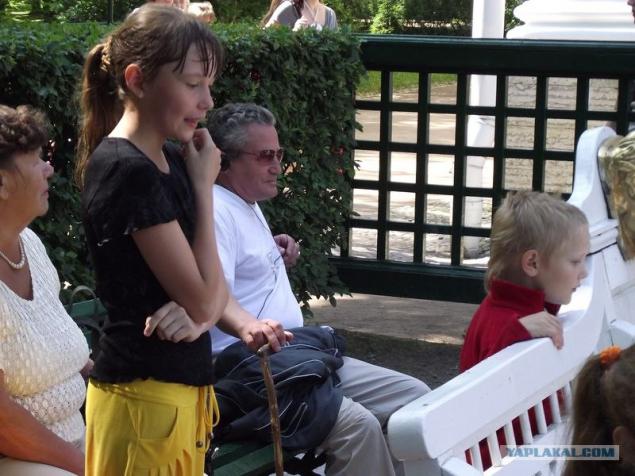 And sticks at him strangely, as if grown into the floor ...
That's a beautiful fairy tale collapsed.
Thank you for attention. Last photo.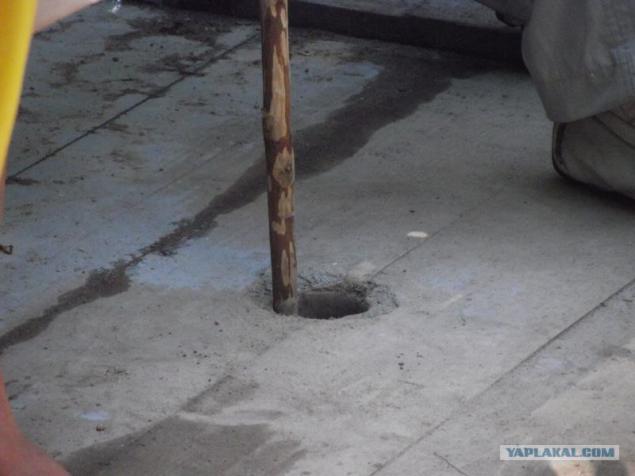 Source: