On Yap it has already been the topic of several students entered the Minsk night in unguarded subway and then was fired as the head of Metro.
And here again
This time students from Russia.
But the great pictures, posted on the night of September 7 blogger:
(Hereinafter referred to the text and photo, clickable)
...
Another huge post from our summer trip, this time we visited Minsk, Belarus I visited for the first time and had no idea that our team will be able to visit the most closed and inaccessible areas of the city.
This is my first and only post about Belarus - a country stuck in the times of the Soviet Union, its paranoid "security" and how to sabotage it.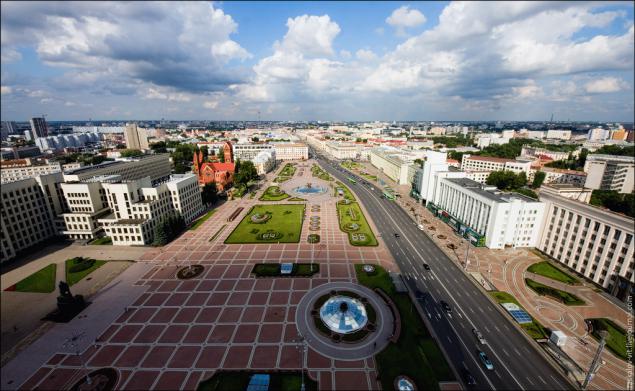 Our journey began in Minsk from the roof which is situated right next to the station. Little rested from the train, we immediately decided to break a number of local laws and climbed higher.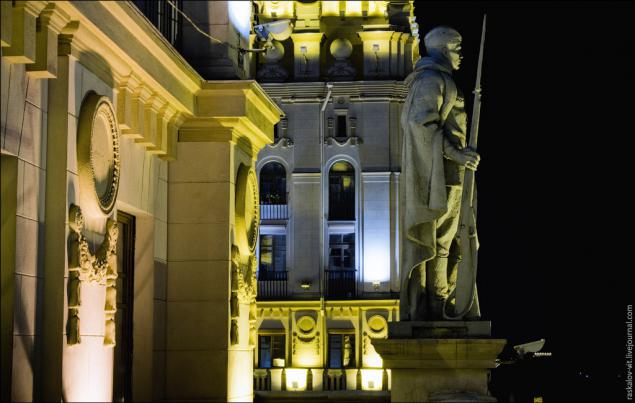 Here we spent the sunset and headed Nemiga. Nemiga - the center of Minsk, where concentrated all the public authorities of the Republic of Belarus.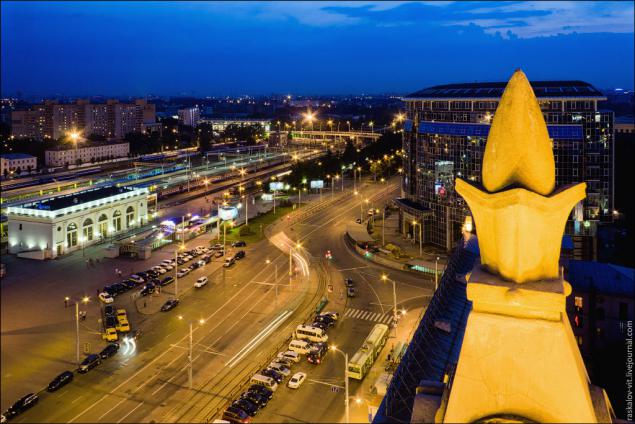 Our goal was a roof 16-storey building. Since there was no night and day, we decided to get some sleep here.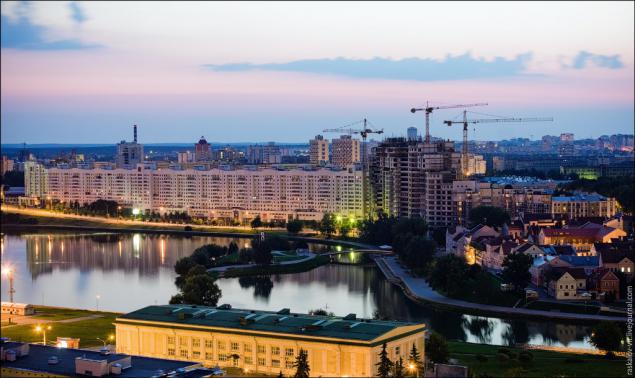 Without sleeping foams and it was very cold, so we decided to continue to climb.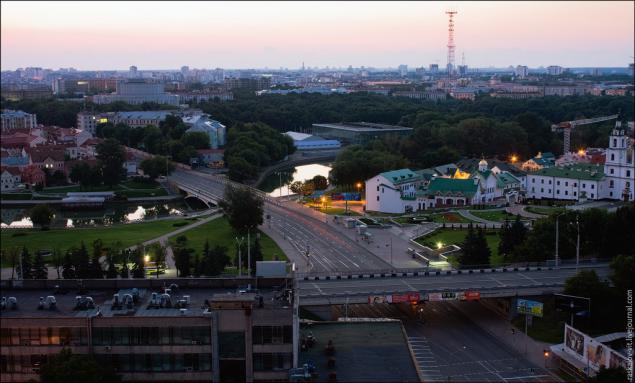 Very beautiful turret next to the Ministry of Defence. In Russia, the emergence on the roof next to the Ministry of Defense promises a big problem, but in Minsk, nobody cares.
She also took our first crush, tears of fire stairs we saw the military. Waiting until we tears, I began to call up to him. The funny thing in this situation is that he stood still and really waited until we come. In Minsk, it is not accepted to escape from the military, police and so on? Probably, he was shocked that the perpetrators escaped from him.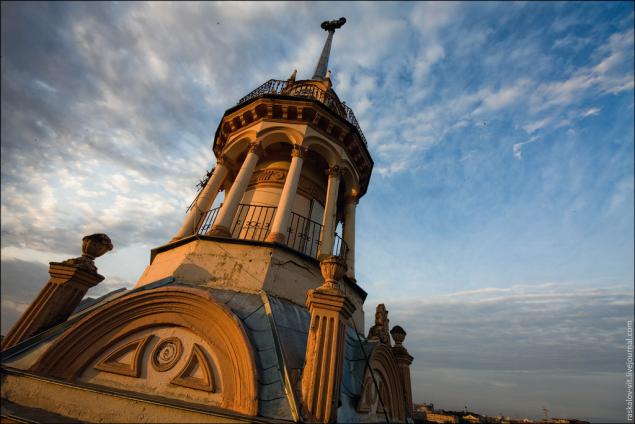 Skyscraper under construction in the Nemiga. To get to any kind of construction of Minsk is also quite easy, here only one security guard and there is practically no fence.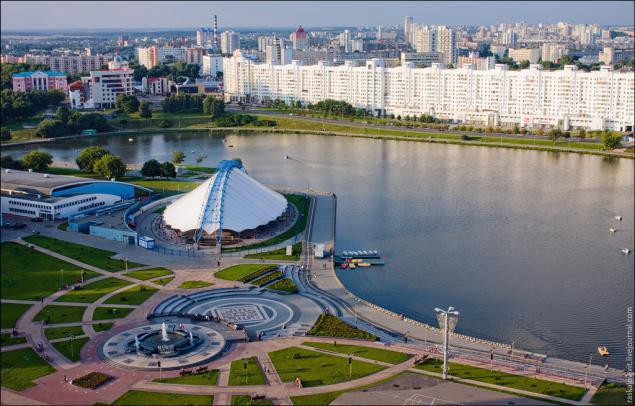 Trinity Suburb and the TV tower.
This is perhaps the tallest building in Minsk. Here we went straight through the main course in the amount of (7 people). At the same time we saw all the guards, but she even deigned to ask where we are going.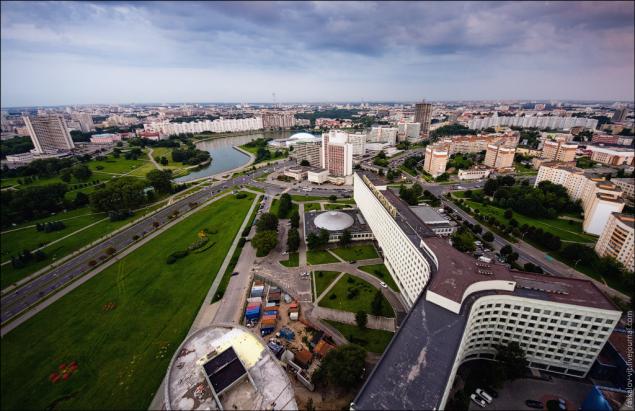 Improvisation as kirbase. We climb to the hotel "Belarus" which is currently under reconstruction.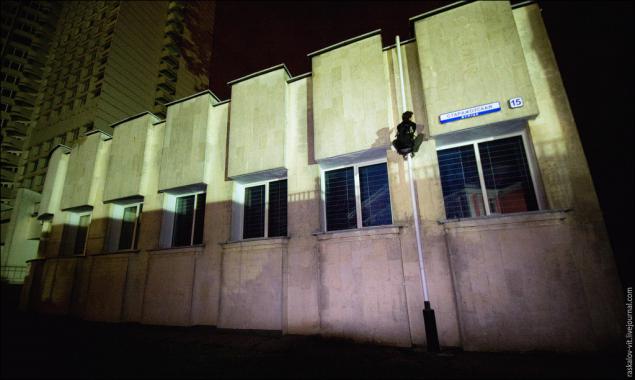 Climb to the roof of the hotel is very simple, you need to climb on the gas pipe 8 meters, open a window into the very hotel and 20 floors up the stairs. After all these steps, you will find yourself on the roof.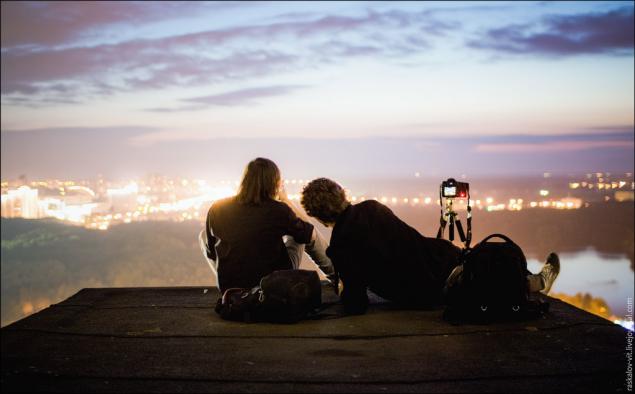 Which offers perhaps the best view of the city.
Source: