The world's first sex school opens in Austria. According to Daily Mail, the founder of the Austrian International Sex School became a Swedish entrepreneur Ylva-Maria Thompson.
Unusual school began its work in Vienna. For learning the art of physical love to charge students a fee of about 2, 2 thousand. Dollars per semester.
AI-M.Tompson states that trained in "the world's first college, teaches the practice of sex", any person older than 16 years. Students of both sexes live in a mixed dormitory at the school, where they can do their "homework". Upon completion of the course students receive a diploma.
"The essence of our teaching is not in theory but in practice," - said the director of sex schools. "The emphasis is on how to make a man a good lover. We are studying the sex positions, foreplay techniques, anatomy "- explains J.-M.Tompson.
Swedish businesswoman and her colleagues are confident that their new project for a big success. Meanwhile, the emergence of sex schools provoked a mixed reaction in the Austrian society. Frank promotional video, which depicts a couple making love, was banned on local television. One of the initiators of the ban, said: "All of this is wrapped in a very beautiful cover, but in fact they are selling sex».
Taken here:
top.rbc.ru/wildworld/01/12/2011/627772.shtml
"And now control. Remove the books, took out double mattress »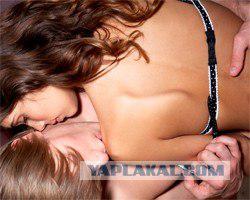 Source: