Writes Novel Kulik:
Many of you were not at ski resorts and we would like to talk about how this huge structure. Actor - Les Arcs - quite a popular resort with 425 kilometers of slopes, are placed at heights of between 1,600 and 3,200 meters in France.
36 photos
1.Nu, most importantly in the resort - a place of residence. Usually, this small alpine village, inhabited by local year-round with a variety of hotels. But Les Arcs somewhat differently. Almost all the "Arches" consist of hotels, spa-centers, restaurants, shops, etc. Yet there are also private property. So it looks like "Ark» 1950.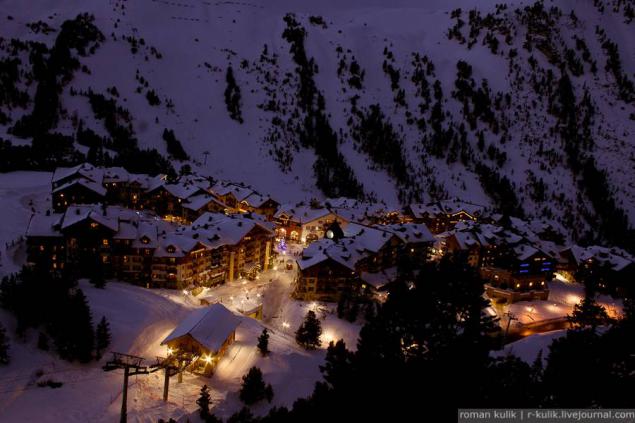 2.God turned out to be very snowy, porazglyadyvat hotel balcony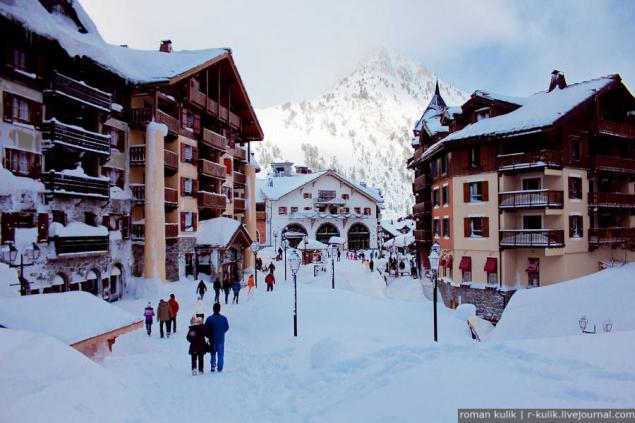 3.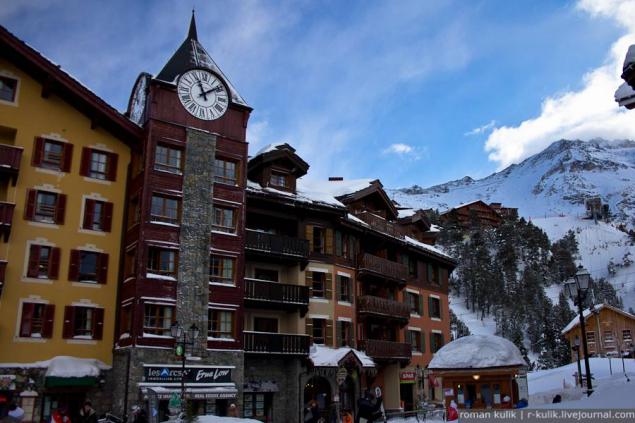 4.Nu enough to sit in the hotel - went to the mountain. The whole vast territory of the resort is dependent web of trails and lifts. To ride them need to buy a special card - ski-pass, you can buy a ski pass directly into several ski areas. For example, we could go to Courchevel ride for the day and in the 3 Valleys.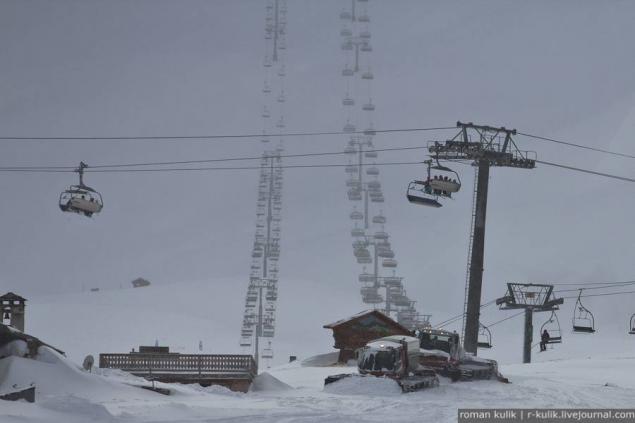 5.Vidov of lifts - a lot! Here's the first, often people come from nearby cities to the very bottom of the resort and from there goes here is such a train.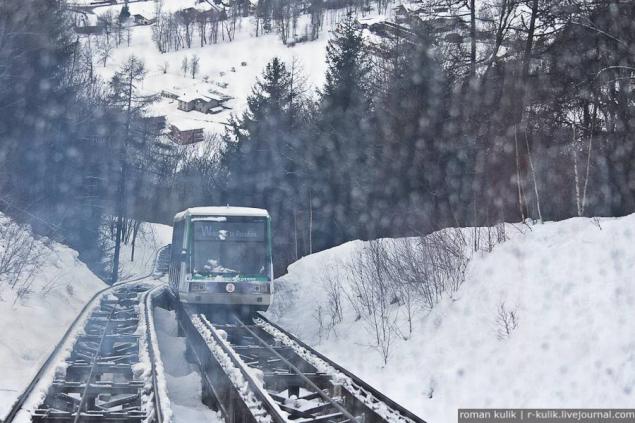 6. From there, climb higher and higher, higher and higher. You can on the yoke (insert the tablet between her legs and she pulls you, not the most pleasant ...).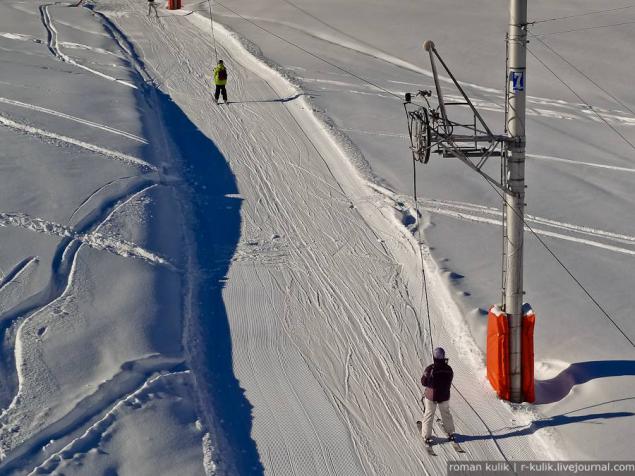 7. The most common option - chair lift.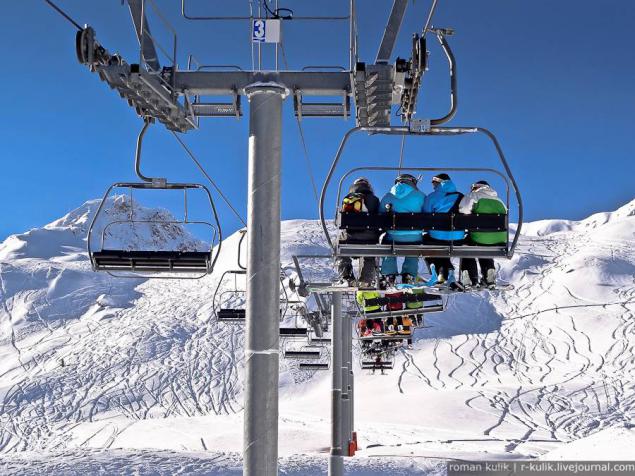 8. Cabs often carry over long distances, so kilometers by 5. And if a cold wind in his face - opupeesh open lifts go.
9. Even here such antediluvian open, standing there cabins.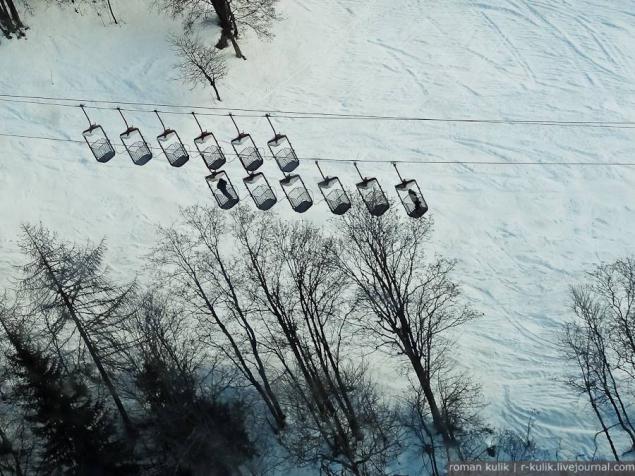 10. In general, I have been to many resorts and arches people spent on lifts least. Very often they are little old and uncomfortable. When compared to resorts in Austria - the heavens and the earth. There they upgrade them almost every year.
11. And another one I want to show. It combines 2 different ski areas.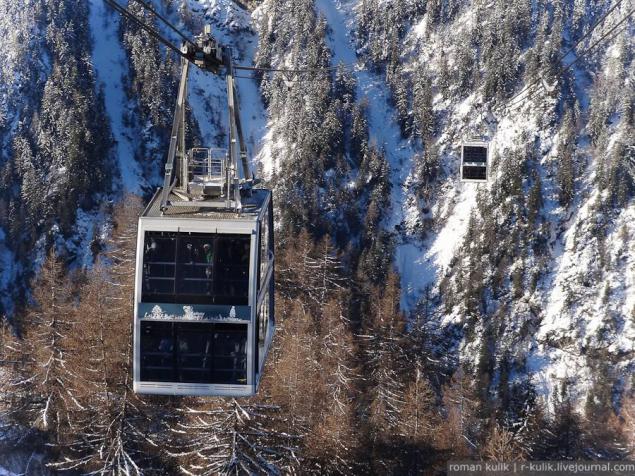 12. And then - poeeehali! Trails are divided into levels of difficulty.
Zelenye- very light
Blue - light
Red - the average
Chernye- complex
Understand what you can for the track of the posts on the sides of a special track.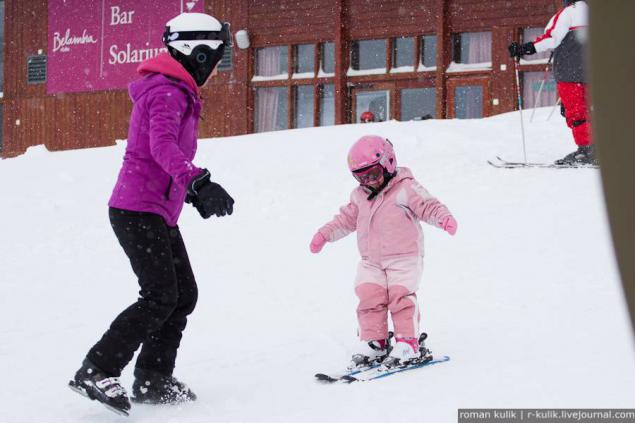 13.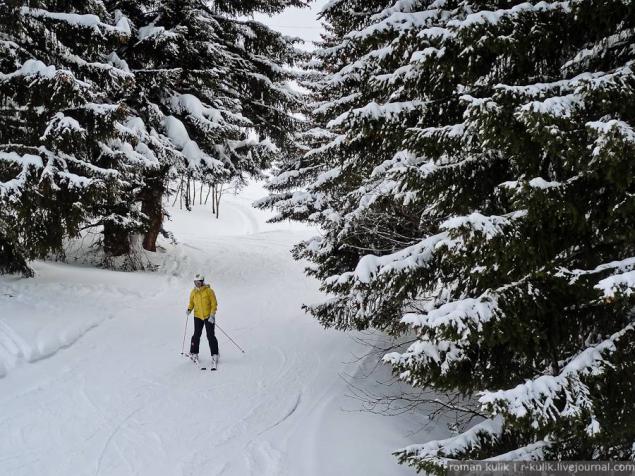 14.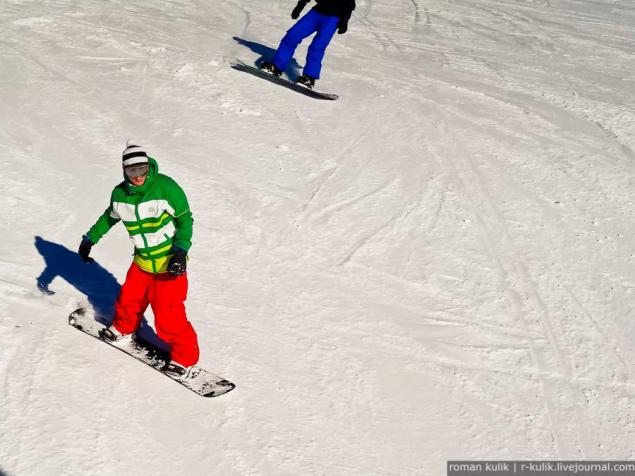 15. Also in the arches of a lot of space for riding on the virgin snow. The sensations are completely different. There's more difficult to ride, but you go like clockwork.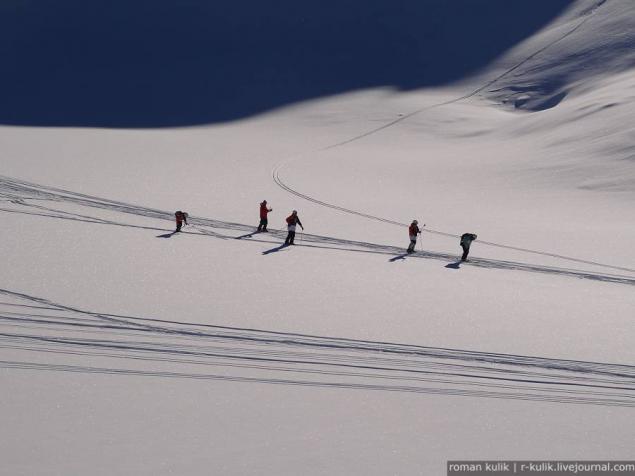 16. Due to the huge amount of snow, and therefore there is a risk of avalanches, the employees undermine the dangerous areas of the resort. Sometimes overthrown with bombs like these helicopters.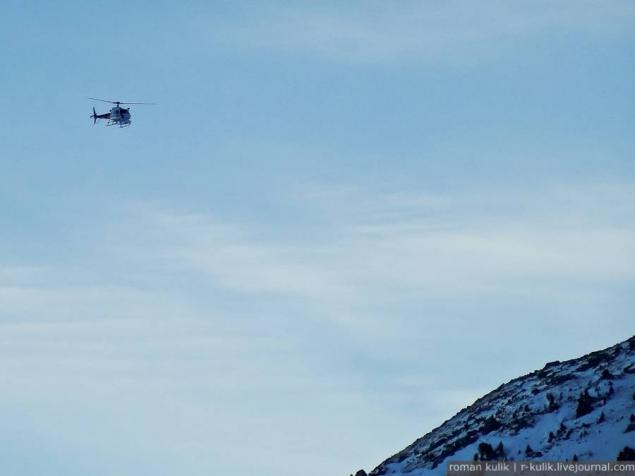 17. And sometimes blew themselves.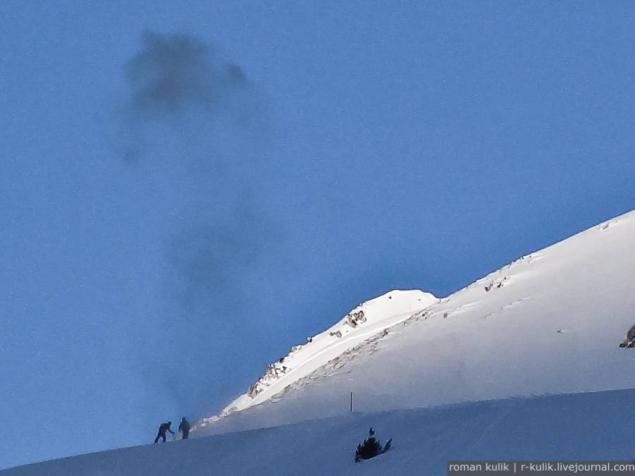 18. Oh, and if you are traveling with children, you can send them to school. They will look after them true professionals. Well, as professionals ... The child was crying - they do not care) Well, to be honest, they're great lads, quick and well teach your child to ride. Yes, so teach that kept them can not! Well, if you want, you yourself can go to school.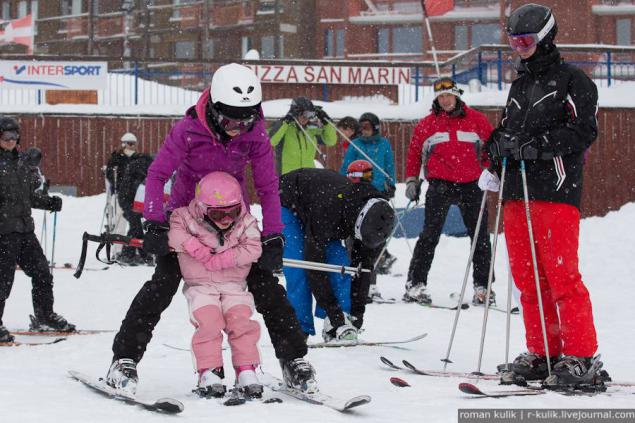 19.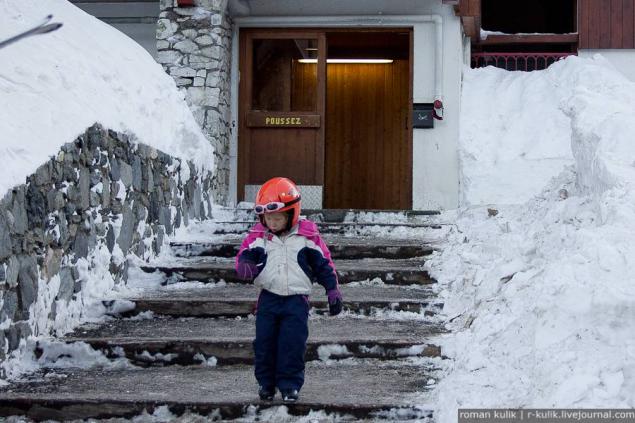 20.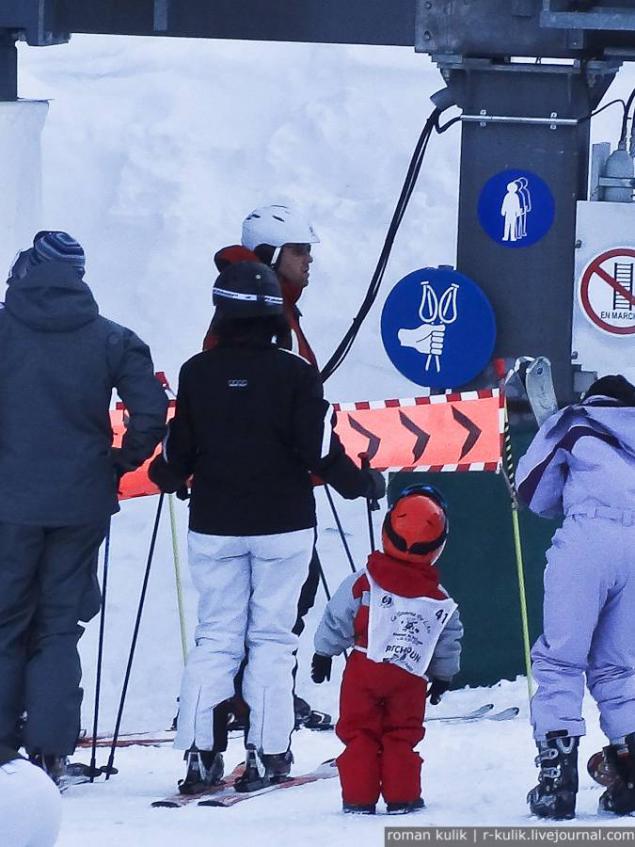 21. Usually, we carried out on the mountain for 6 hours. Understandably, you have time to get tired, hungry. Then come to the aid of a variety of cafes. There you can take a bath, drink a cup kofe, and eat well.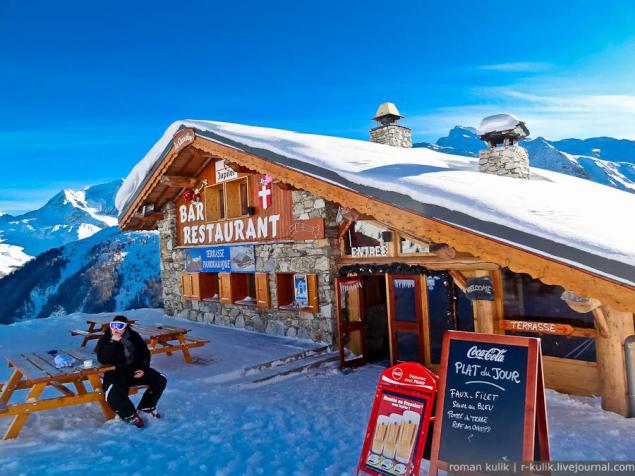 22. It is true that's the last of the French trouble ... On the mountain delicious meal is very difficult ... Another thing - the Austrians and the Germans! They always have delicious strudel, Viennese schnitzel ...... mmmm ......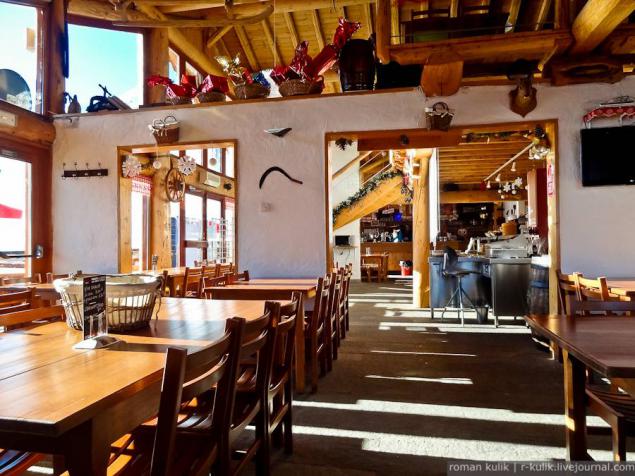 23. But here we come to what? KA-TA-tsya = & gt; You have to sacrifice something.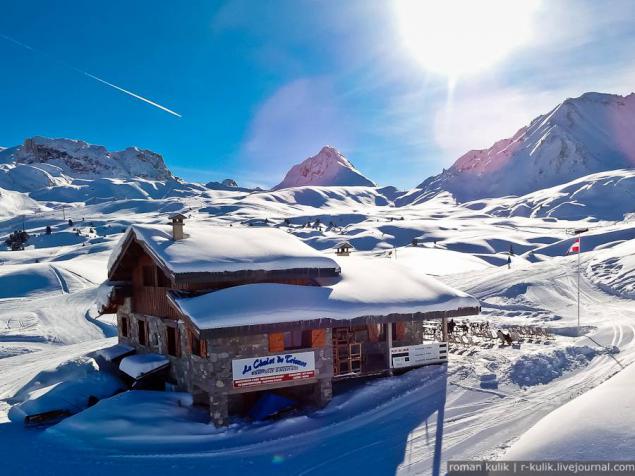 24. What is necessary for happiness?
25. Now pogovrit on safety on the slopes. With this all very seriously. Unfortunately, the skiing - the sport is very traumatic and every day I saw someone very badly flying ... Often it does not depend on you. You can ride the level of the world champion, but can go on top of the one who is just learning to fly and you patrolled slopes ... lots of snowmobiles, rescuers and even helicopters.
The picture had fallen skier during the night skiing and rescuers.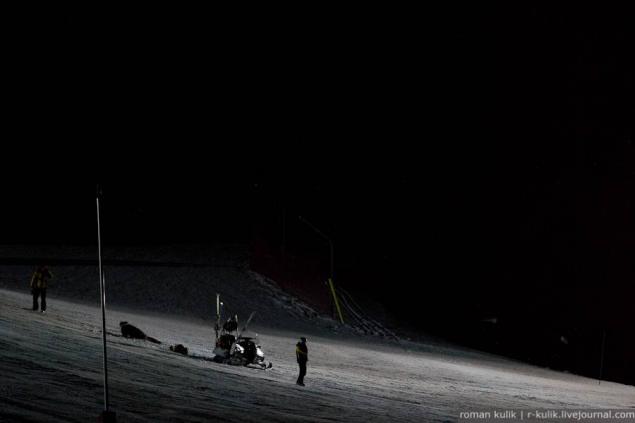 26. If, God forbid, the case is very difficult, you will be immediately evacuated by helicopter and taken to the nearest hospital.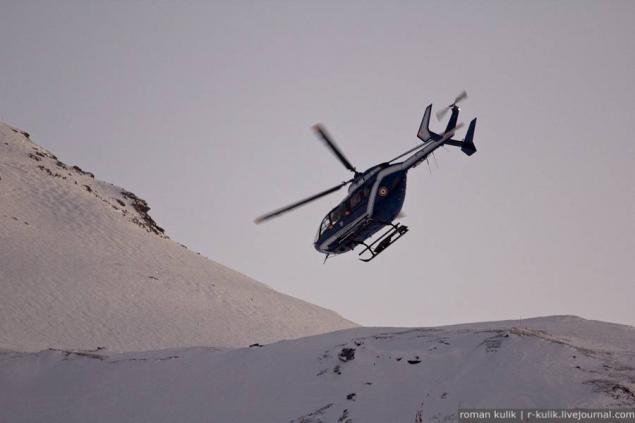 27. Thus, the slopes of the day comes to an end - on the slopes of hills appear, frost, which has already shown and grass ...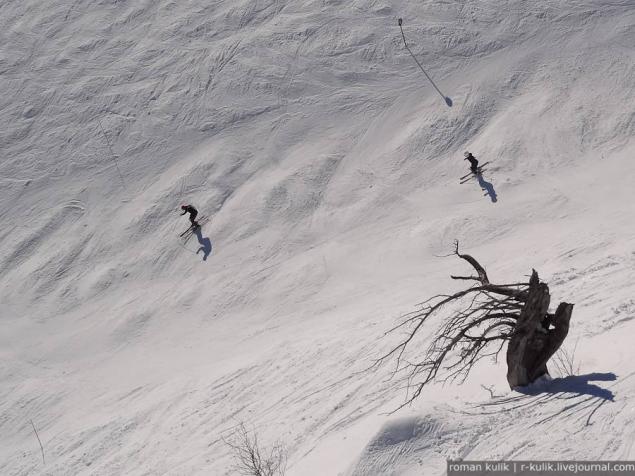 28. But they should always be kept in good condition!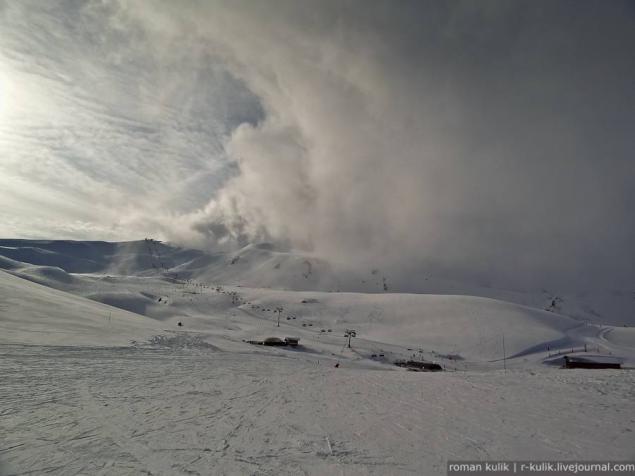 29. Then, on the slopes crawl snowmobiles - huge colossus with special equipment to align tracks.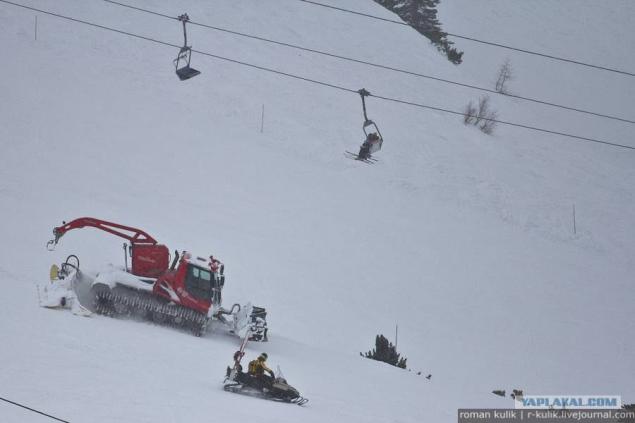 30. I think it's understandable how they work. And if not - tell you. Behind them are hidden under the yellow thing spikes that taschyatsya the hill, and by doing so they align the track.
31. Here, this is not my fotochki and brazenly stolen from her mother.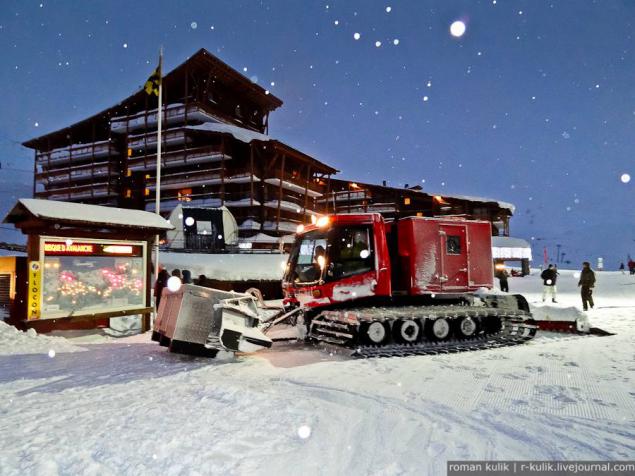 32. A couple of years ago, I rode behind the wheel of such a thing, if I can find photos and videos - always show!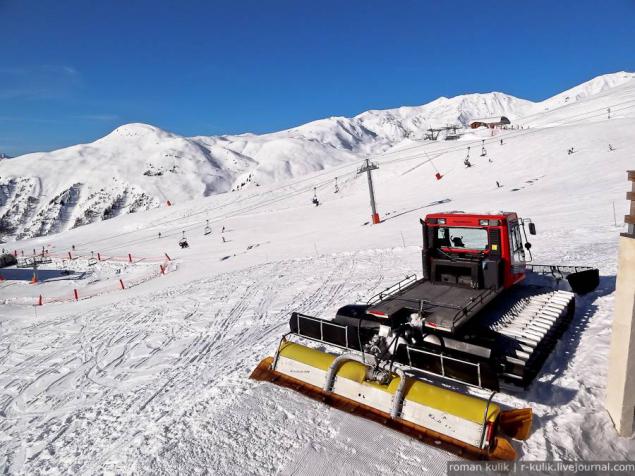 33. The city sleeps, and snowmobiles are all night to go round all !!! 425 !!! kilometers of tracks.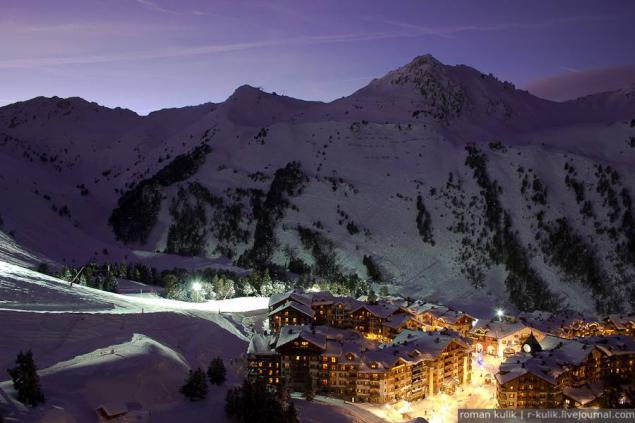 34. Here is their tracks.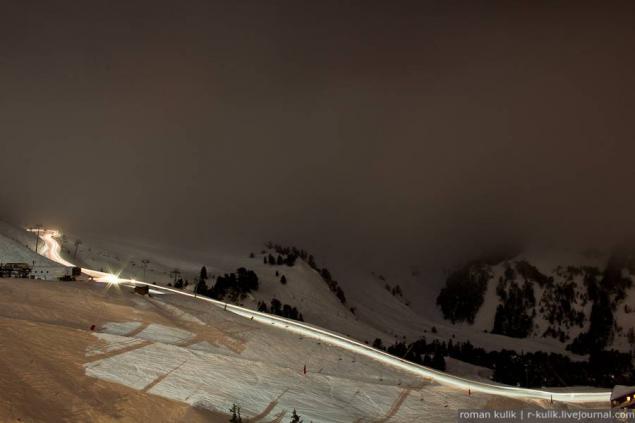 35.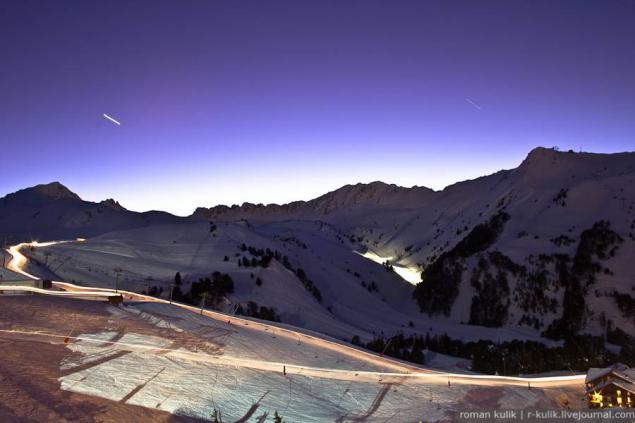 36. That's it. Perhaps much of it I do not know, but what he sees ordinary holidaymaker - he said. I hope you enjoyed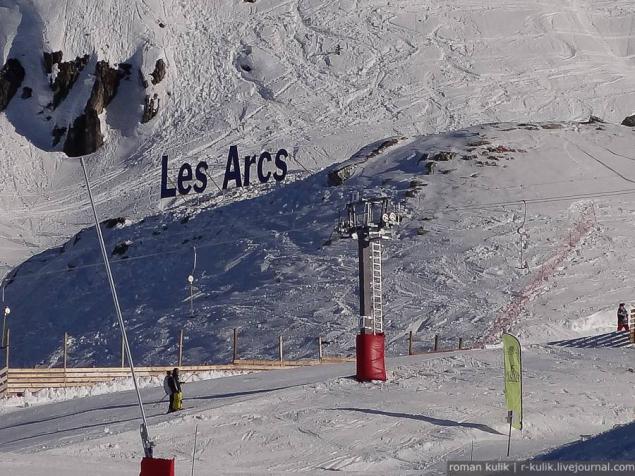 Source: