Interesting information for thought.
Imagine this situation: you are close to the cellar for 10 years and issue of 100 million rubles.
At the same time you have in the basement: a toilet, washbasin and a good bed, a shower and a garbage disposal.
You also have 30 points to different things shown in the photo.
You can add 5 bonus points, while losing 50 million rubles at the output.
Also, there is an option: 40 points without payment at the end.
Write in the comments that you have chosen.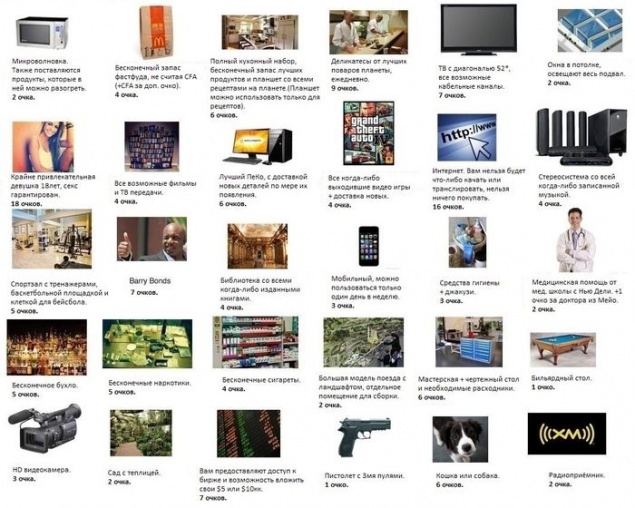 Photo clickable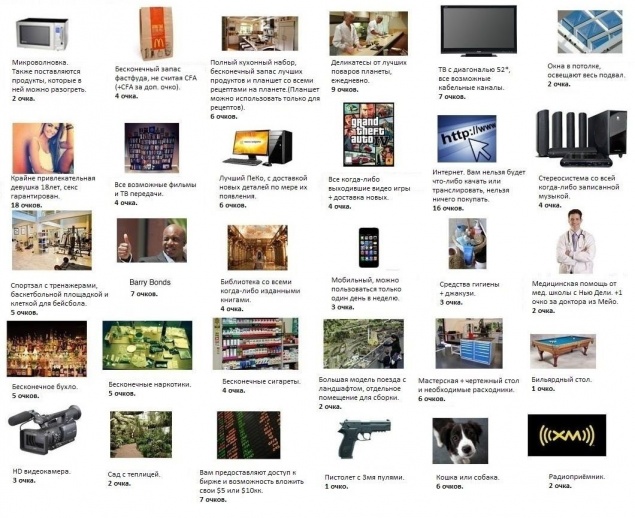 Source: dimka-jd.livejournal.com