In honor of the birthday of the "favorite" boss decided to make it an original gift. Go shopping for a gift, come to the conclusion that all is sold either gomno either expensive or expensive gomno =)
Then I came up with this idea to do a souvenir with your own hands. And that's what happened ...
Will be 12 photos
For the manufacture of need: photo frame 20 * 20, 3 packets of money from the store of jokes, color picture with a bunch of money, Gum for the money, and improvised-office office (scissors, stapler, glue).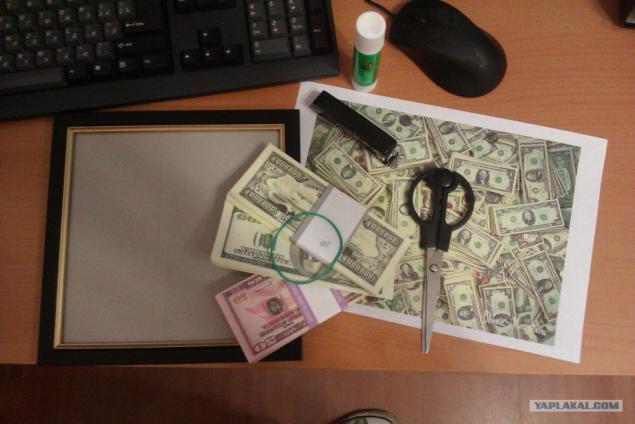 Parse the frame and remove the glass, it is no longer needed.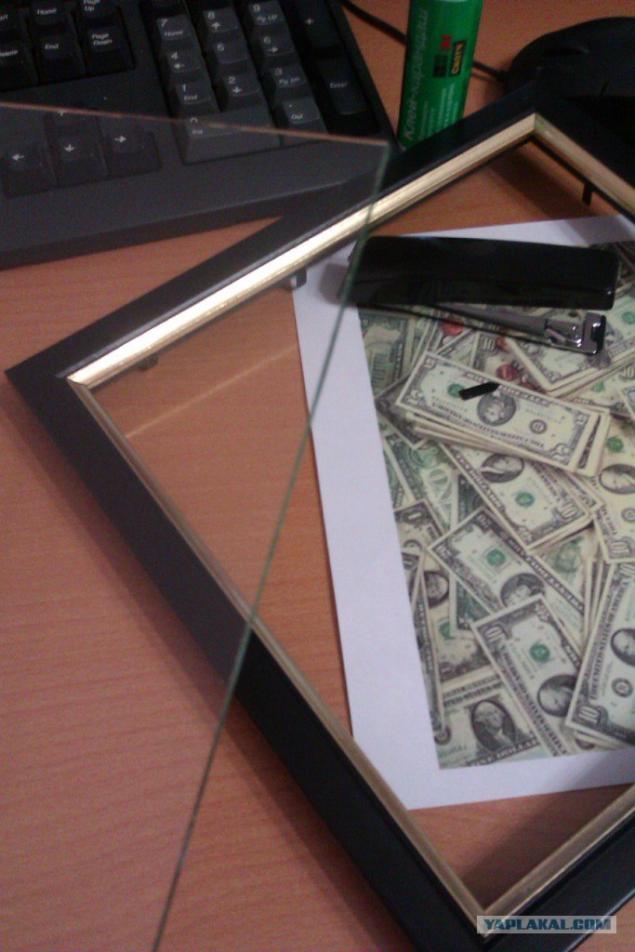 On a piece of cardboard sticking out of the frame color pictures, and collect box.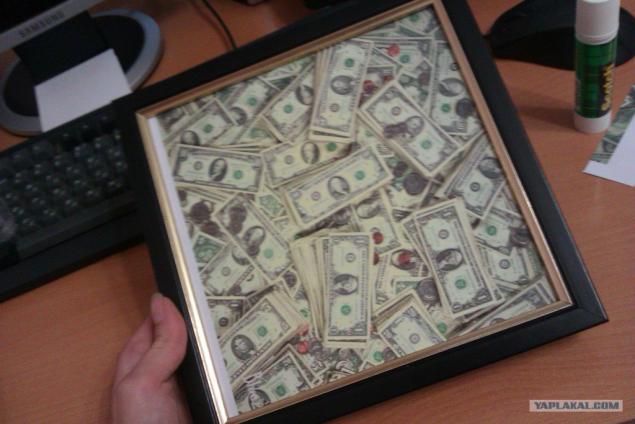 Bundles "money" in forming smaller piles, two stacks of 20-30 pieces of paper is enough. Make a fan, fix staples.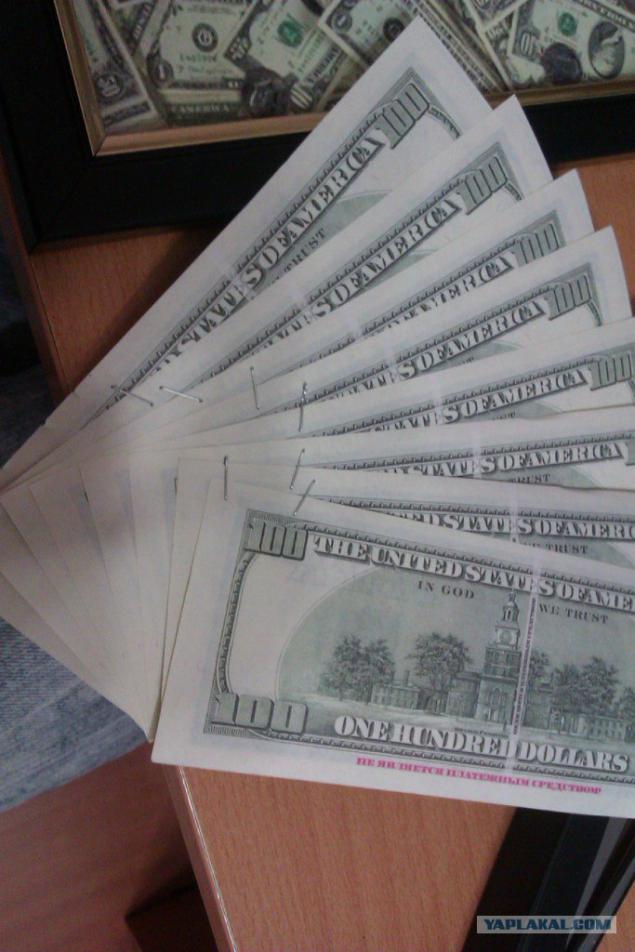 We continue to do like kulёchka of 3 banknotes, all fastened with staples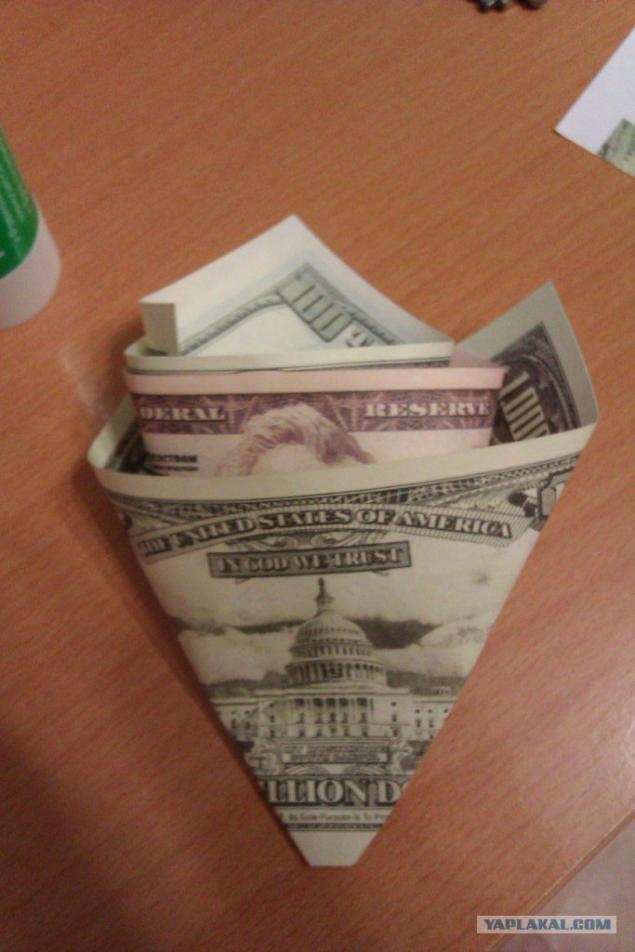 3 twist thin cigarettes (can be from real money)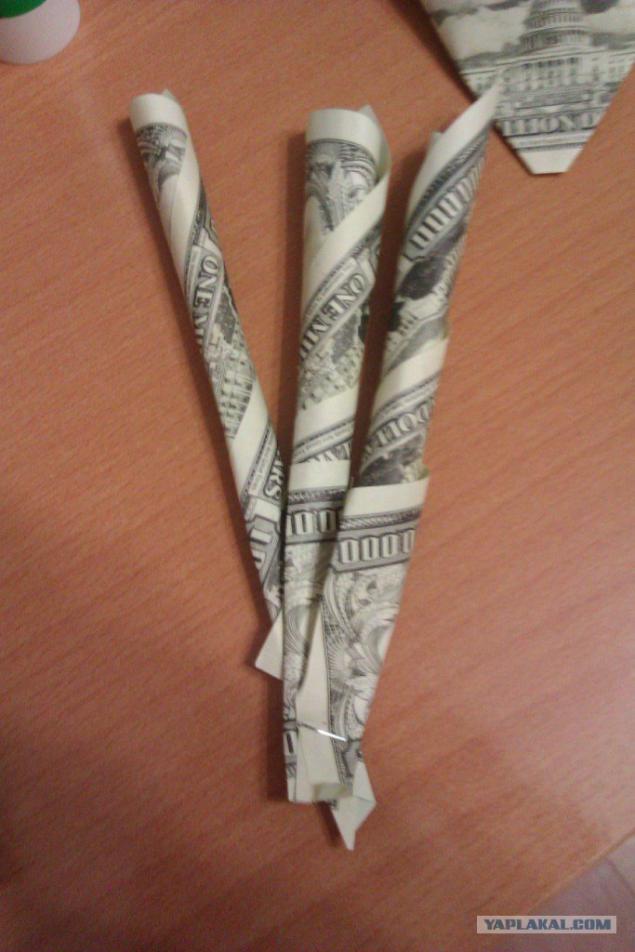 fixed in kulechek, real bucks without stapler well kept, but with the bill from the shop jokes differently in any way. Fastening.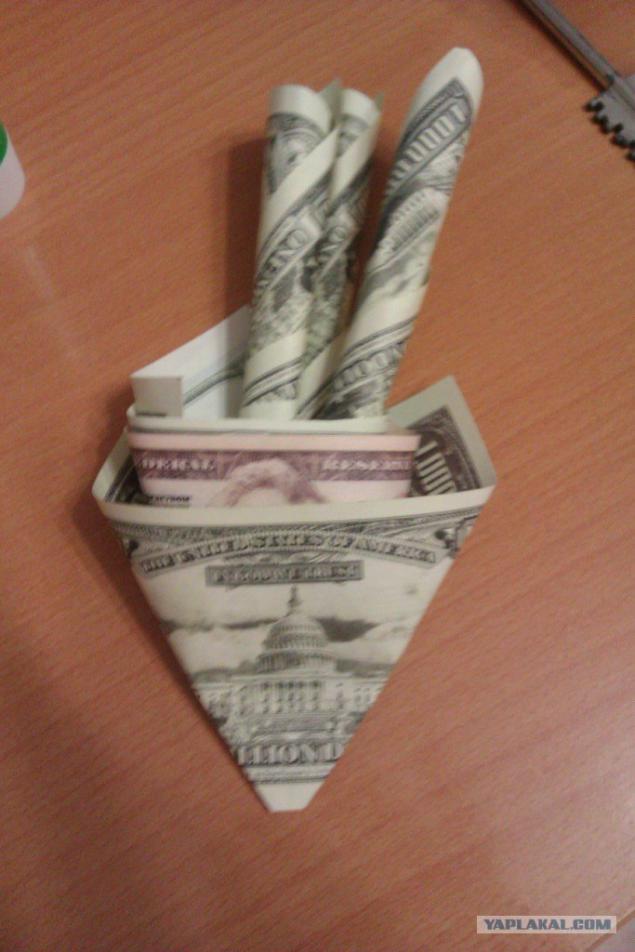 try on some elements of the frame, collect the composition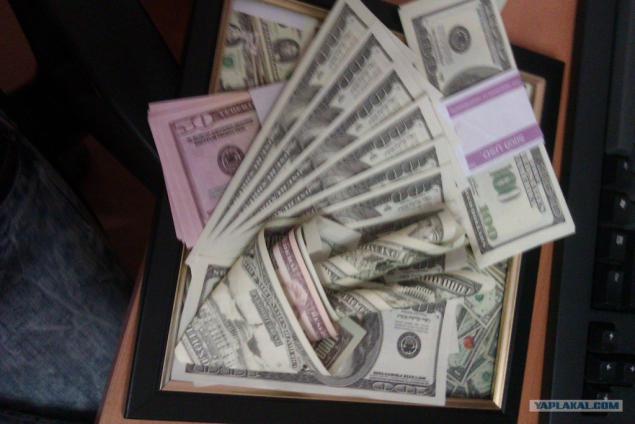 Rubber money is passed into the frame, secure it tightly (preferably 2-3 clip) stapler on the other side of the frame
twist thick patty of dollars, there are too important not to overdo it, then outweigh))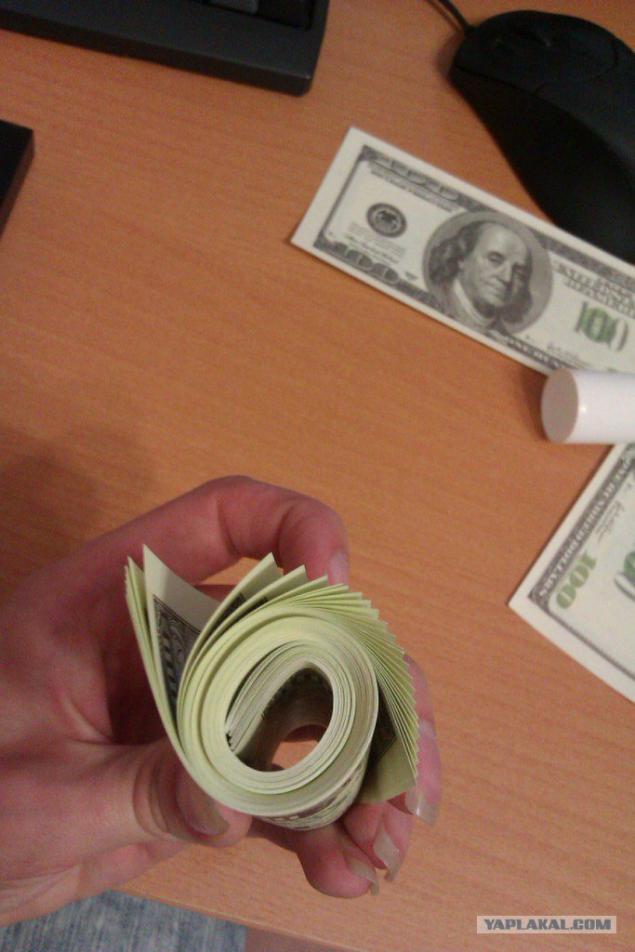 Glue collected composition to the frame, on zamatyvaem gum "cutlet»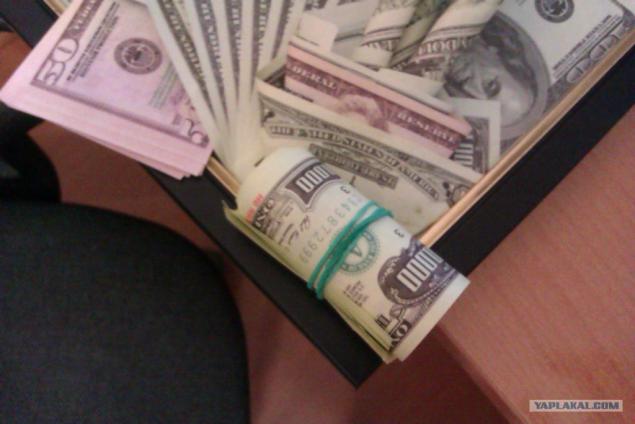 Source: