This elevator is the highest in Europe, in 1905 he put up passengers at a speed of 1 meter per second.
Then it seemed very fast, but now he is able to lift people to a height of 153 m in less than one minute.
From the height of stunning views of Lake Lucerne and the surrounding area.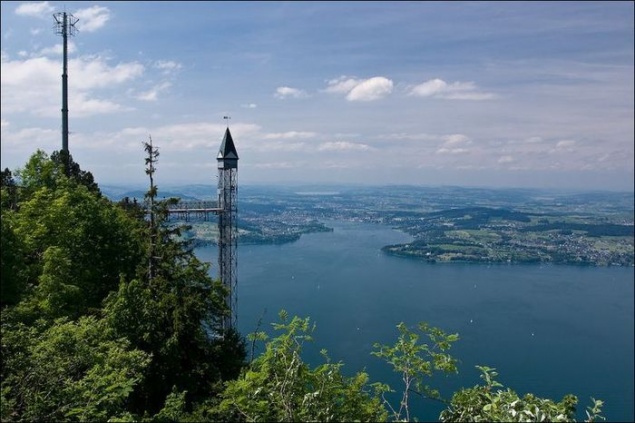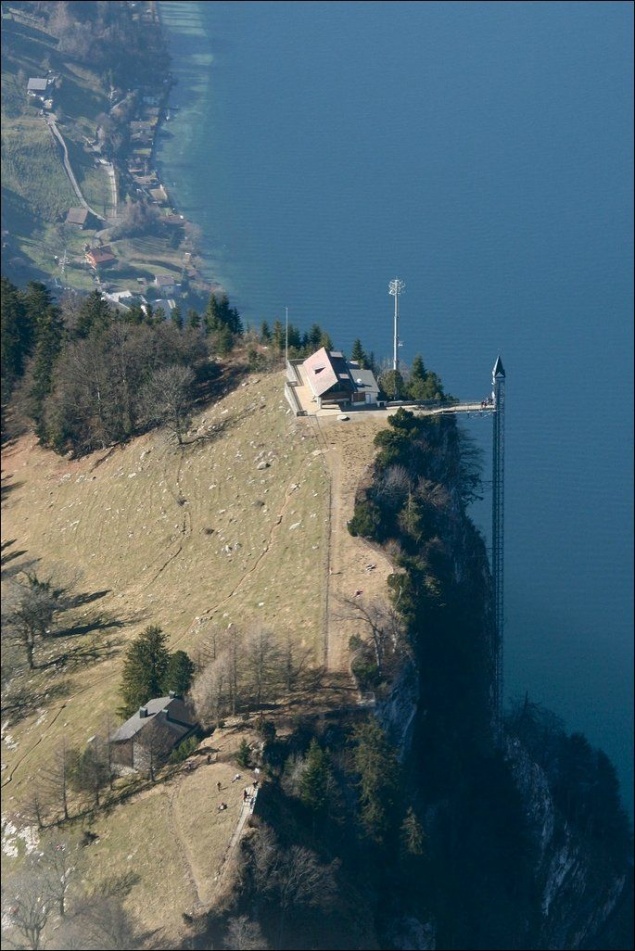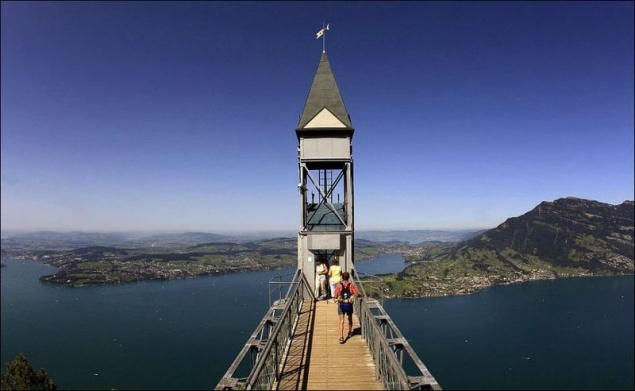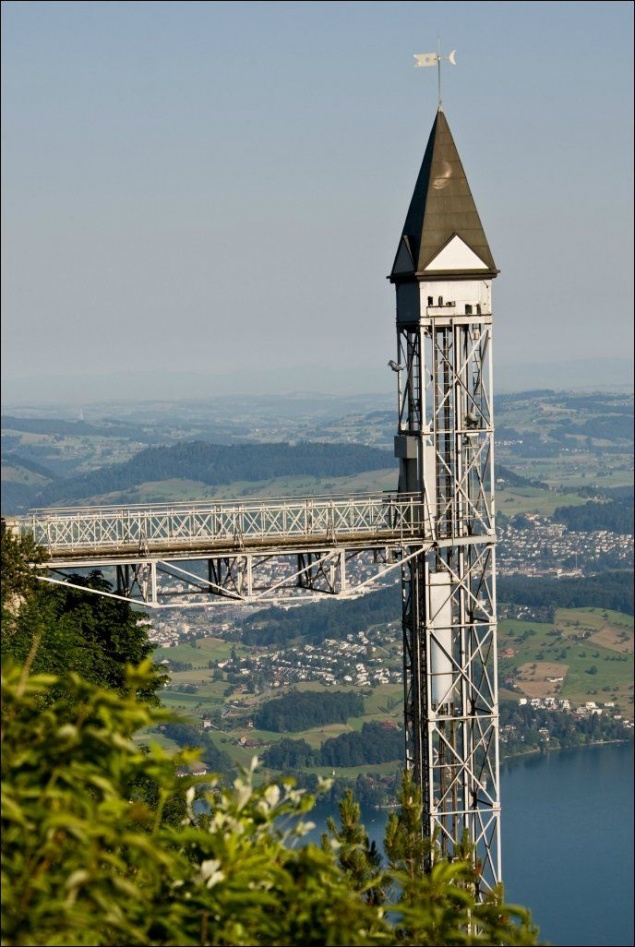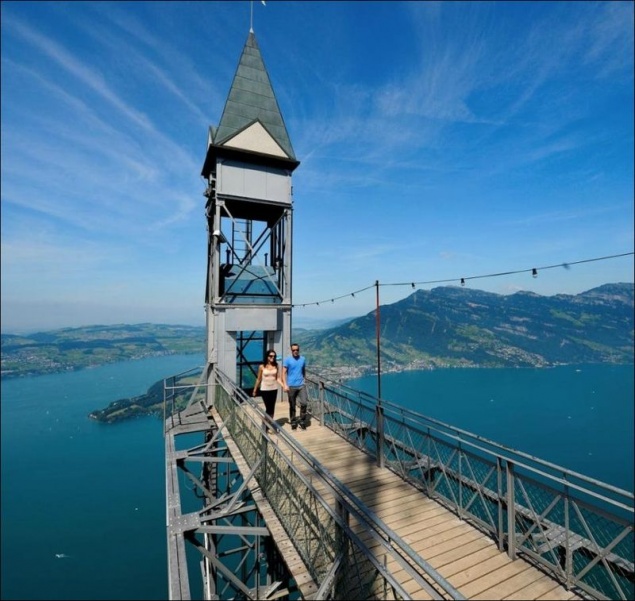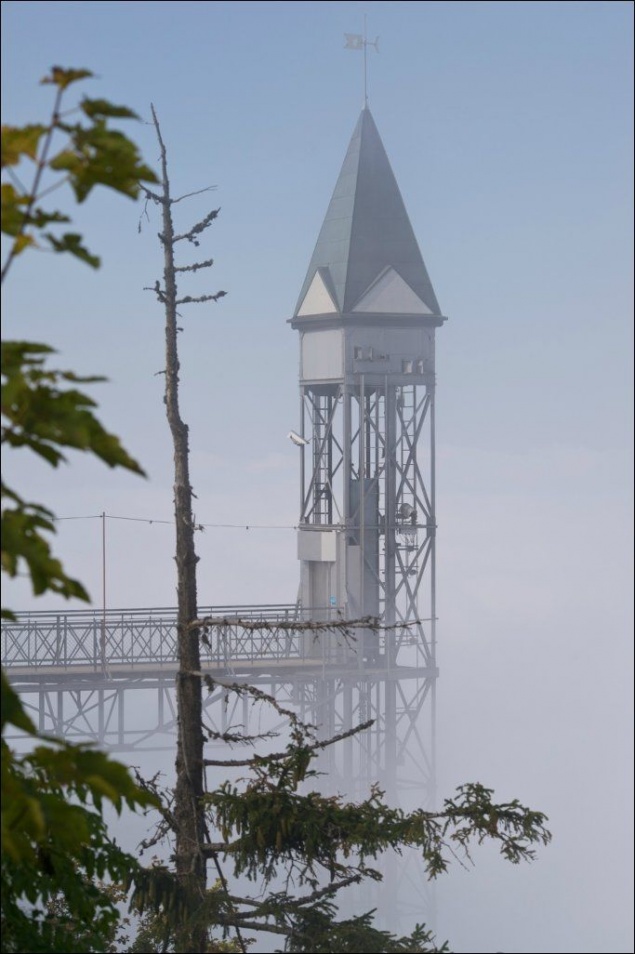 Source: trasyy.livejournal.com