Elevator Skyscraper Sky Tower, Auckland, New Zealand.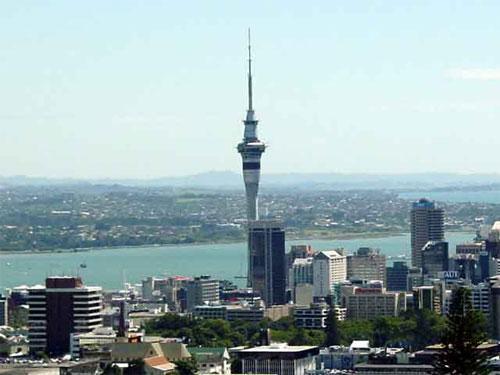 If you are not afraid to make some pants from fear, ride the elevator to the New Zealand Skyscraper Sky Tower, just be sure to be a transparent section on the floor and watch your step.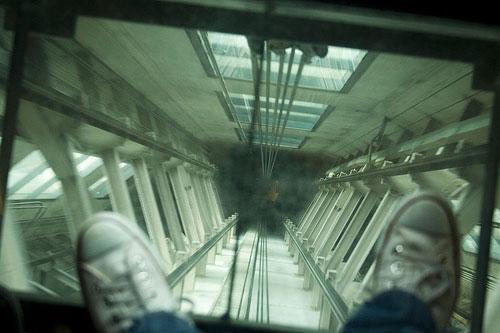 Even people with the strong nerves are not able to safely survive the feeling of a rapid fall in the abyss, because the height of the skyscraper Sky Tower 328 meters.
Most high-rise in the world of mountain lift, China.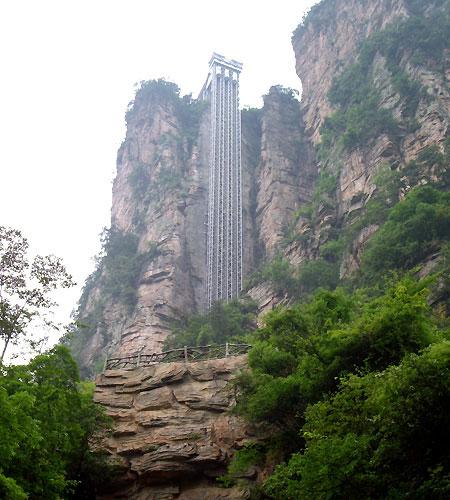 Most high-rise in the world of freely moving mountain lift, called "Baylong-lift", installed in 2001 in the beautiful national park of China (Vulingian area, Hunan Province). The two-storey cage can accommodate 50 people. It brings visitors to the observation deck, located at an altitude of 360 m.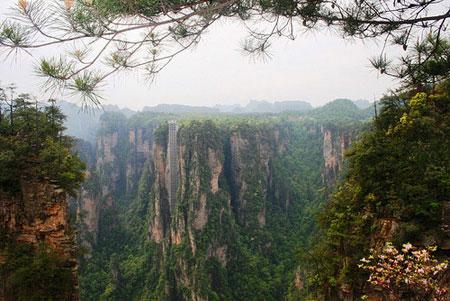 The complex includes 3 lift capacity of 3750 kg each. Adds spice to the fact that the walls of the elevator are transparent, so strong in spirit, passengers together with a small dose of adrenaline may enjoy contemplating opening their mountain scenery.