These fantastic apartments are located in New York's Chelsea neighborhood, which stretches over a large area between the Sixth and Fourteenth Avenue and Thirty-fourth Street. There are many residential buildings as elegant townhouses, and modern high-rises. In one of these houses located elegant fantastic apartment in the style of steam-punk.
Steam punk is such a fashion subculture that simulates the civilization in which everywhere reign technology based on the use of steam engines. Brass and copper tubes, valves, levers brilliant, various pumps and units with analogue dials, gas lighting, all kinds of strange mechanisms, made in the style of the Victorian era, airships and aircraft fantastic - these characteristics and attributes of steam-punk subculture.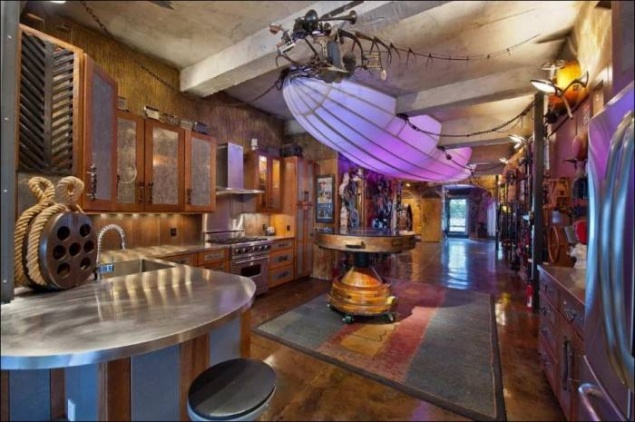 Fans of surrealism, science fiction, retro spirit of the age of industry and fans of Jules Verne should appreciate these apartments, at the same time reminding the famous "Nautilus", a secret laboratory, and a brilliant scientist, and a fantastic plant ...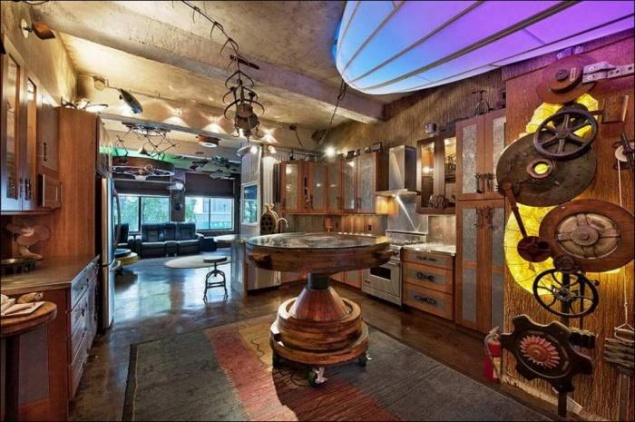 The area of ​​the apartment 167 square meters. This area housed two bedrooms, two bathrooms and a kitchen with living room.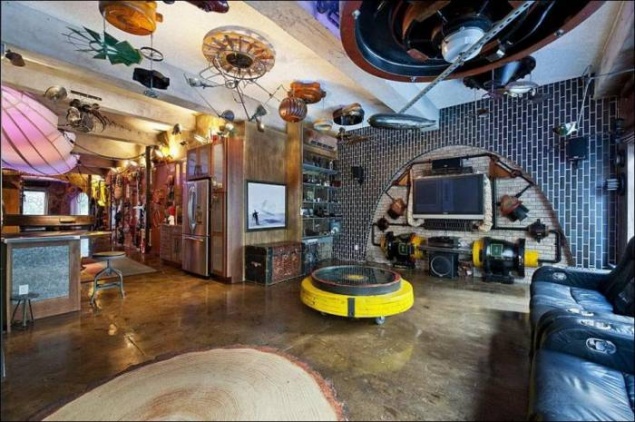 Under the kitchen ceiling suspended ten-copy of the airship Hindenburg infamous, is transformed into a fantastic light with programmable lighting system, which allows you to change the brightness and color. The kitchen is equipped with modern appliances, polished and shiny kitchen countertop is made of stainless steel. Interiors bathrooms made in different design variants.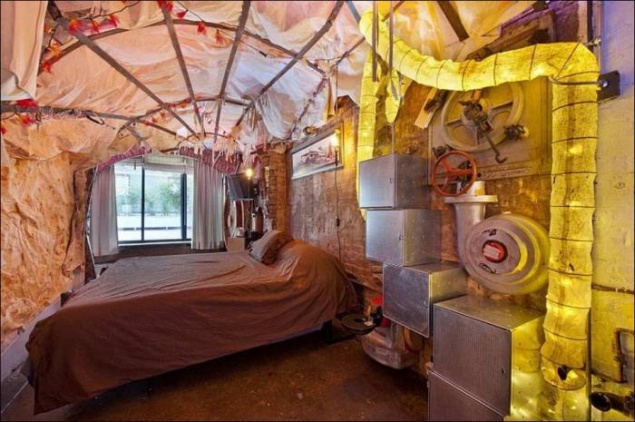 Apartment for sale, anyone can buy it at the price of one million seven hundred fifty thousand dollars ...