13 Picchu
To reinforce the impression of the gigantic spaceship in "Alien" by Ridley Scott dressed in suits and took the overall plan of their own children.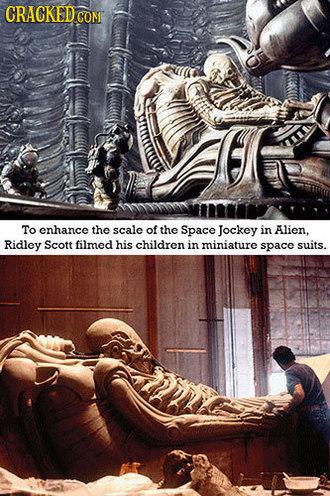 Girlfriend Buzz at the pictures in the movie "Home Alone" - actually a boy in a wig. The director decided to offer such a "role" of the girl is too cruel.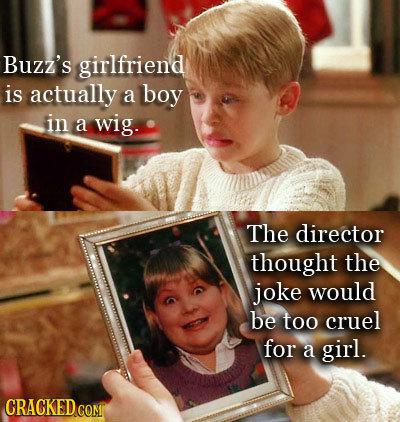 The first candidate for the role of the Terminator was OJ Simpson. In addition, candidates were considered by Mel Gibson, Tom Selleck and Michael Douglas. It was originally planned that the Terminator would look like an ordinary person, the ability to easily dissolve in the crowd. But then James Cameron thought that OJ Simpson is too charming to be taken seriously as a killer cyborg.
Sean Connery starred in a wig all the movies, where he played James Bond.
In a scene from the "Home Alone" where Harry biting the finger of Kevin, Joe Pesci really hurt Macaulay Culkin bit. The scar is still preserved.
Sean Connery, Harrison Ford over the entire 12 years.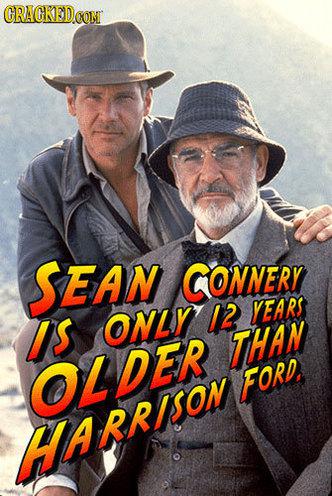 The mask worn by Michael Myers in the film series, "Halloween" - is painted in white mask of Captain Kirk from "Star Trek»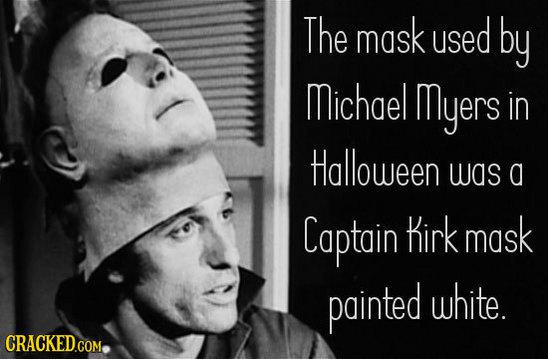 Since the European public tends to view any picture from left to right, actor Geoffrey Rush demands to be more attractive actors have always been in the picture to the right of him. Especially in scenes with Keira Knightley.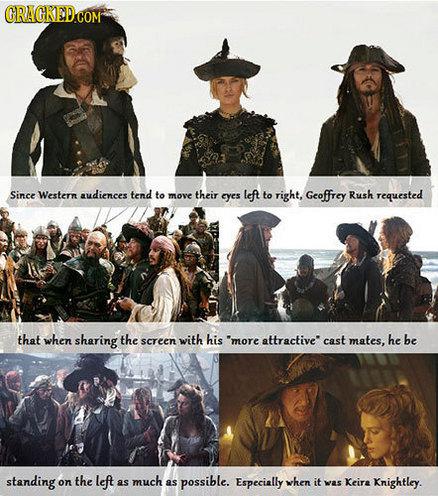 Carrie Fisher never wore a bra under that dress.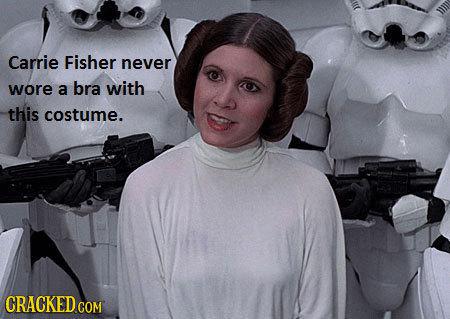 In the scene "Worst Toilet in Scotland" film "Trainspotting" all feces were made of chocolate and everything smelled delicious.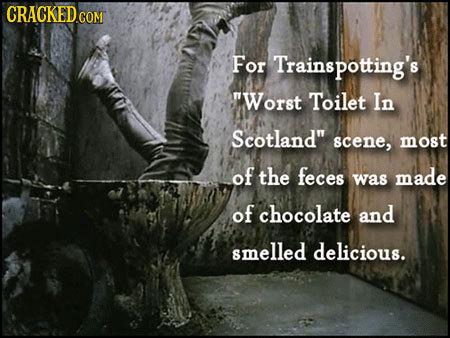 Snake in this scene, "A Clockwork Orange" appeared only because Malcolm McDowell had the imprudence to confess Stanley Kubrick was afraid of reptiles.
During the filming of "The Lord of the Rings" actor Christopher Lee taught Peter Jackson, which emits sounds of people, get a knife in the back. Sam Lee gained this experience during the Second World War, when he served in British intelligence. Saruman was the real James Bond.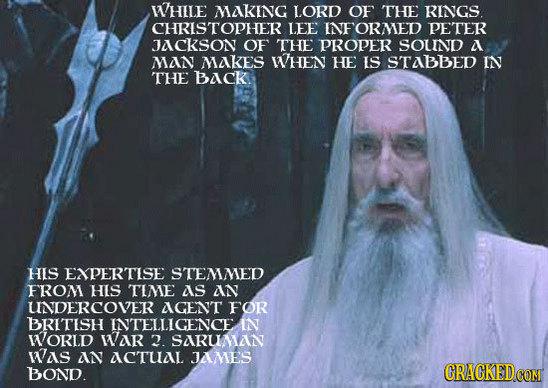 In order to spark fell from the swords, in this episode, "Highlander" through the sleeve actors stretched wires and connect them to the car battery.
source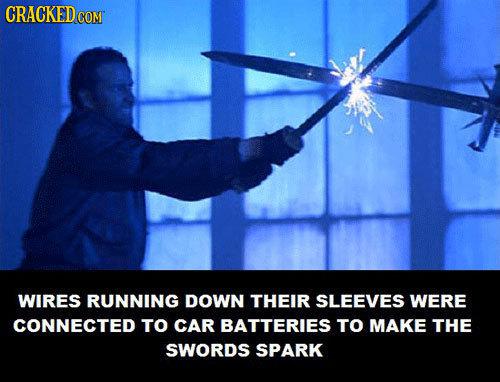 Source: