LONDON, May 23 - RIA Novosti, Denis Voroshilov. Police clashes with activists of the far-right organization Defense League in England took place in London's Vulic after the murder of two Islamists on Wednesday the British military, transmits television channel Sky News.
"From 75 to 100 people gathered at the local pub and started to sing nationalistic songs. After they were joined by activists of the league, the level of aggression and anger began to grow. The side are in the area of ​​police flew a few firecrackers, beer bottles and glasses, "- said the TV channel.
The participants chanted racist slogans and protested against migration and the spread of Islam. The police tried to take the group to the ring, but the protesters resisted, after which the police used batons. No injuries were reported.
On Wednesday evening, after reports of a terrorist attack in the UK as there were two attacks on mosques. The 43-year-old Essex man burst into a mosque in Braintree with a knife and tried to set fire to it. The attacker was arrested, no one was hurt. In Kent the other man tried to damage the building of a mosque in Giligem. The police said that he was also detained.
As previously reported, on Wednesday afternoon, two intruders presumably Islamists, one of them black, in the area Vulic killed soldier. The police tried to detain them, but ran into armed resistance.
The incident was considered "politically motivated attack by the Islamists," official sources said the attackers shouted "Allahu Akbar" and shot his attack on the camera. According to British Prime Minister David Cameron, there is evidence that the incident was a terrorist attack.
Hence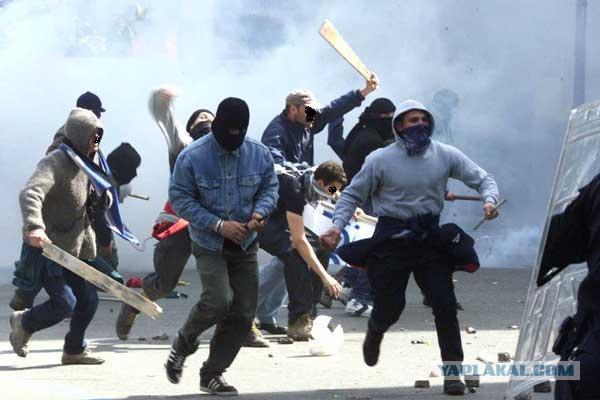 Source: