"We are with you as agreed, to ...? At sixteen zero zero, but now we have the beginning of the fifth, to ... Learn to arrive on time. We have in the restaurant and note in full, "- he scolded us Gurza on the phone when we drove up to his big house in the suburbs of Voronezh and found that neither the owner nor the guests in the house were not there.
Gurza - Alex Efentev. © Nick Taraskin / Ridus.ru
20 photos + video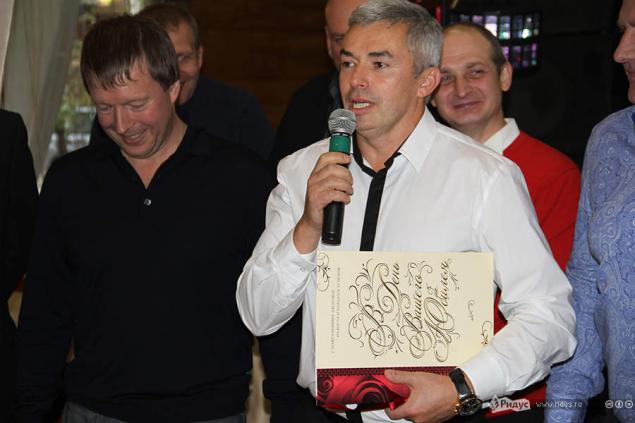 The symbolism of military intelligence in the yard and under the roof of the house of Lieutenant Colonel Alexei Efenteva

I had to drive another 10 kilometers to the restaurant, which gathered about 150 people, no less.
Among the guests of the jubilee - childhood friends, relatives and neighbors, and that is very important - former colleagues. Even former conscripts who served with the viper still in Afghanistan in the distant 80th. One very organically fit into the company group of friends from North Korea in a suit and tie. Later it turned out that this high-ranking employee of the embassy and doctors. Gurza building in the resort, which will apply in full the most modern oriental treatments.
Official visit of the DPRK at the birthday viper.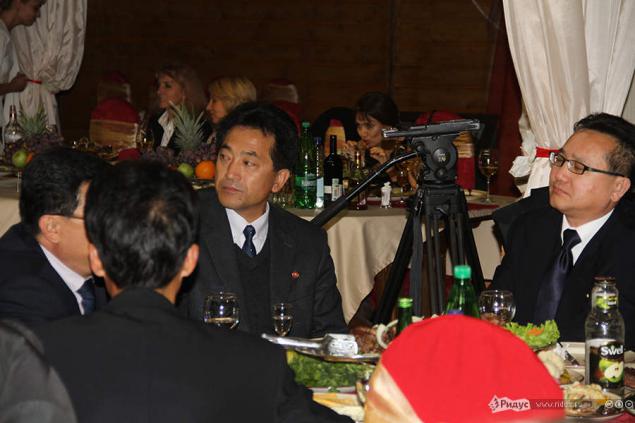 A special room in which the algae are grown healing Chlorella and Spirulina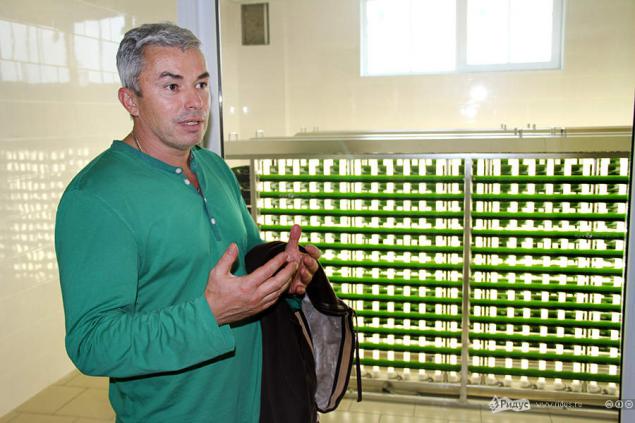 Guests imenninika congratulate each recalls some incredible act of viper and we are aware that the adventures of Alexei, you can write a novel in three volumes. No wonder it is at least three times were the title of Hero of Russia. But on this occasion we can only note with some regret that today Efentev remains a hero only in the popular mind, a well-deserved awards from the state, he still has not received.
Himself Gurza laughingly tells about his service - and at the same time very serious about it: he says that the main principle of the spy using the words "Only death can justify the failure of the task" that huge letters were displayed on the walls of all rooms held by its units.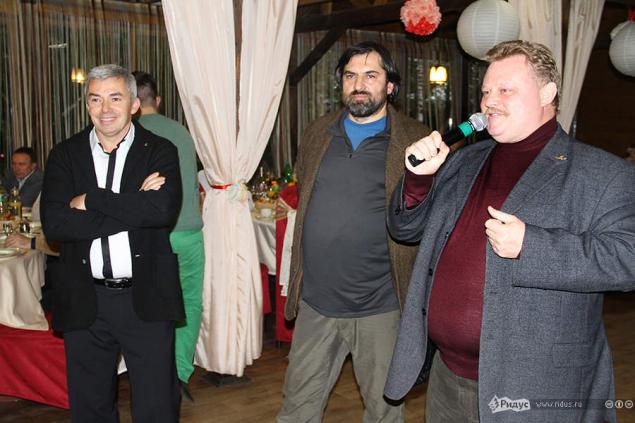 Alexey Viktorovich not squandered their martial qualities of the commander and intelligence officer - smart, sharp, very focused and fun. All this was useful to him here in the civilian world - large agricultural enterprises, which he directs, gives real profits. There are other business projects that allow viper feel confident, not only in Russia but also abroad.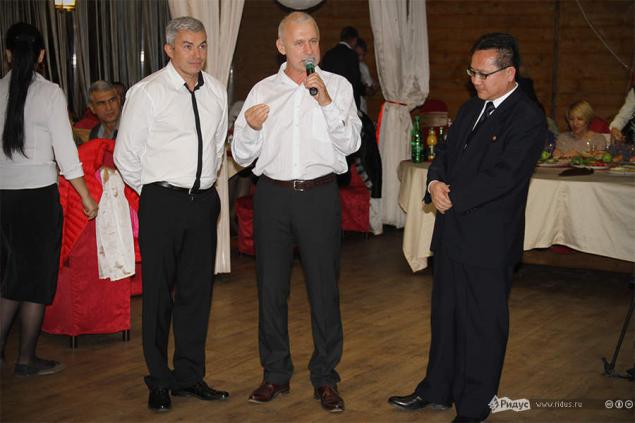 He says that there was a more commercial vein in the war, when in 1996, in Bamut, he demanded that Interior Troops "kickback" for the opportunity housed in a single more or less decent building that survived the storm of the village. In case of failure he promised to undermine the house. At the same time, he told reporters that an exclusive interview to permit only if members of the media will earn somewhere Coke for the spies. As a result, both applications were made in spite of the harsh military conditions.
Special Forces can do everything. Few people know that in Kosovo Major Efentev held as a military diplomat forced to serious dialogue headed the military police garrison and made the Englishman preferences for the Russian contingent. Then the commandant of the airfield Gurza-Efentev undertook night patrols neighborhoods, during which gladly gave pictured night jogging gay military police UK - naked pictorial artist unashamedly galloped in the headlights "UAZ" commandant. After the shooting, they came to the office of the chief of a Russian officer in the shortest time.
"Just spoke in Russian! And before he pretended he did not understand at the ... Yes, almost without an accent! - Says Gurza. - Give, says the film! Well, the ... Before he did not give us rest, constantly picking on every occasion, but most of all for no reason ».
Film British burned directly in the office of Russian commandant. After the incident, the British military police in Kosovo had no claims to the Russian.
Stories about this valiant warrior can talk all day. So his group during special exercises too hard interrogates captive soldiers guarding a secret missile facility is strategic, but hard to pretend to be a construction battalion, the Efentev caught red-handed tylovikov officer who traded shamelessly gasoline in Afghanistan ... All stories on this Russian officer hit a -That dashing and daring fun, some special, almost forgotten by justice, which is now so lacking in our lives.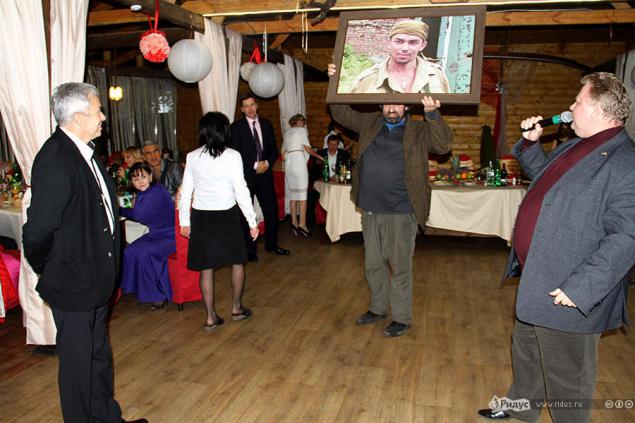 "Understand that he never tried to himself, and always thought of his subordinates that they were dressed, shod and warmed by. To no one starved and not experience excessive needs. And the war is worth it ", - says Efenteva friends who are proud to have served under the authority of the commander.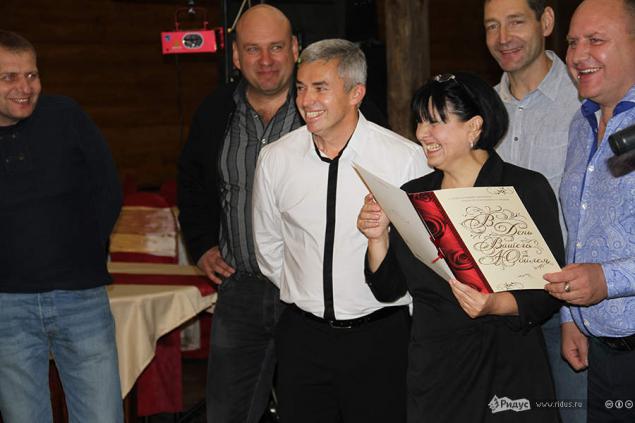 We listened with keen interest dozens of congratulatory speeches and toasts, songs and poems dedicated to the birthday. There was not a single gram of this flattery, and some unnecessary pathos ...
His wife and children greeted him as a caring father and a loving husband, Alexey Viktorovich raising four: Victor, Ivan, Peter and Nadya. Always reliable support for him was his wife Tatiana.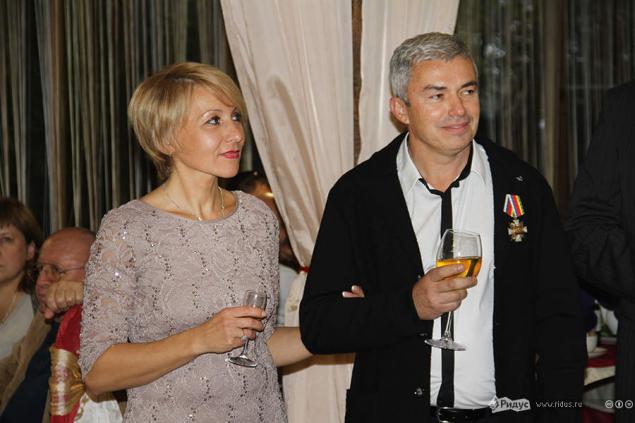 Soldiers and officers as a brave and caring commander, friends and acquaintances - because everybody helps, helps financially helps wise advice ... One military friends - a military doctor Gennady Proskurnikov thanked for being in the company viper always been the smallest number of deaths and wounded. A Gurza all thanked for faithful friendship and entertained huge most delicious cake.
Holiday guests bestowed with gift T-shirts by Yuri Shevchuk of DDT.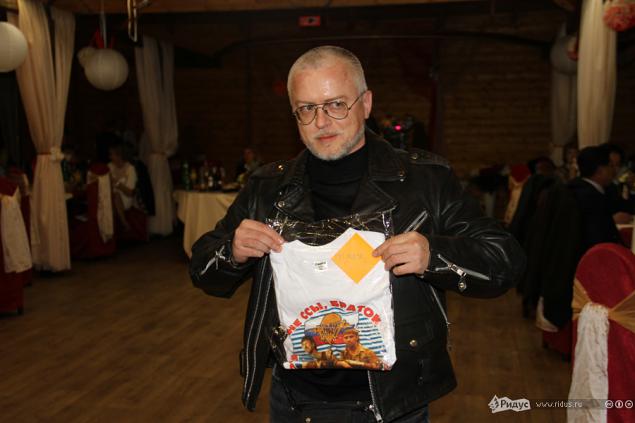 Live, talking to a legend, we realized in our days is not enough of those about whom previously wrote such things as "The Story of a Real Man". We have compared Alexey Viktorovich with swashbuckling hussar Denis Davydov, and by understanding that we still have those who are not afraid to go into intelligence, my heart was light and happy.
Sanatorium viper Ivanov lake.
Spacious rooms for future patients.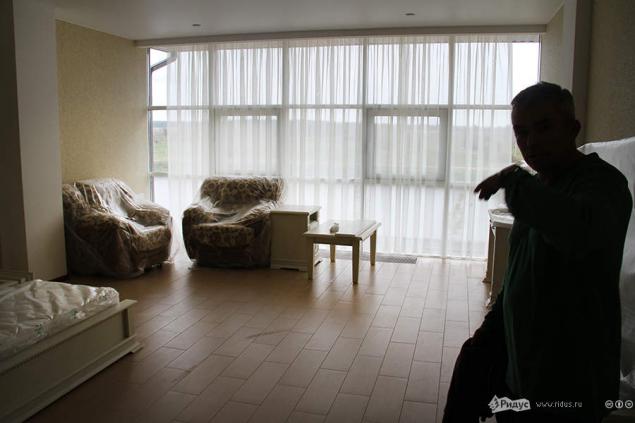 One of the rooms of the sanatorium Ivanov lake.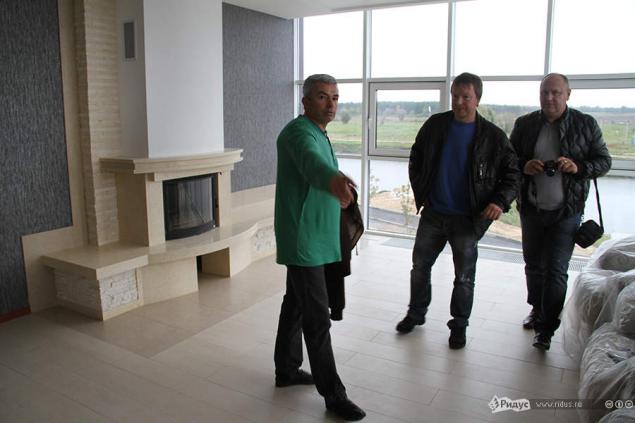 14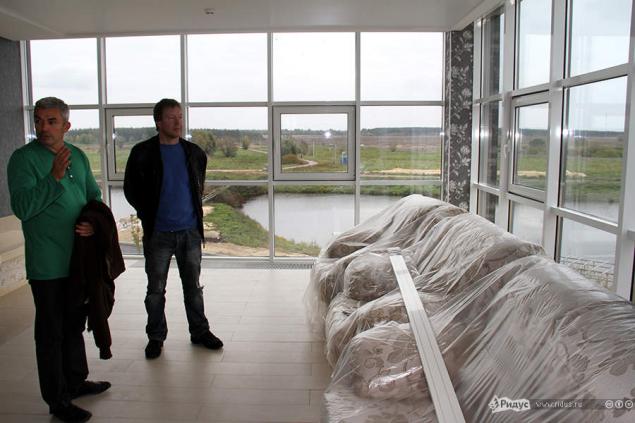 Alexey Viktorovich shows his farm.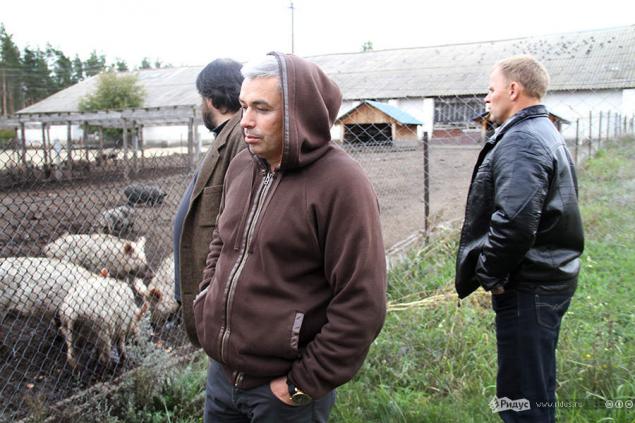 About fishermen and fishing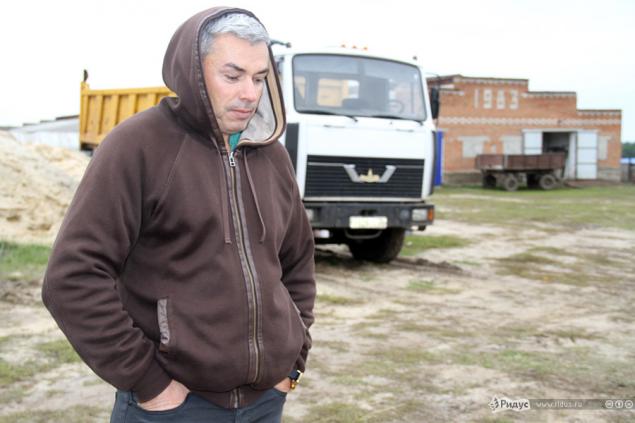 17
In the courtyard of the beautiful German Shepherds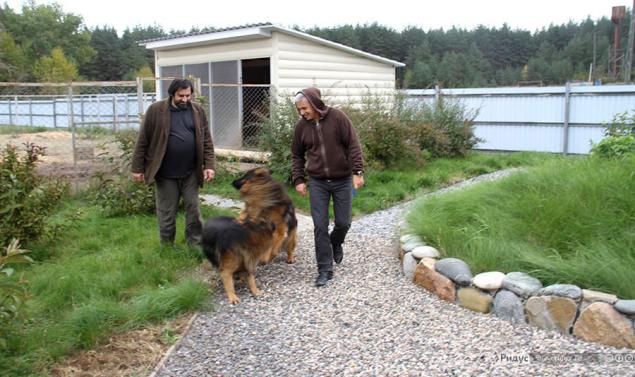 Gurza in office.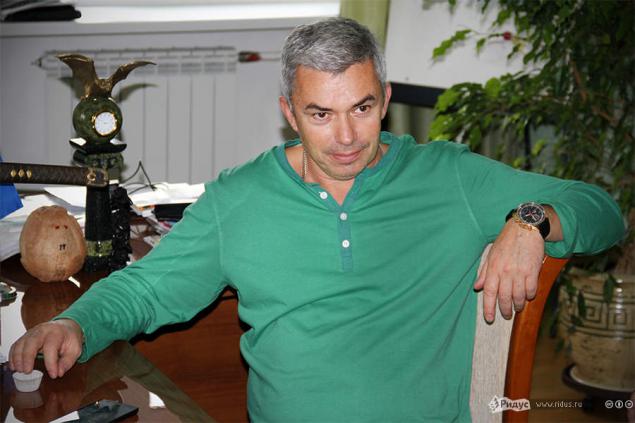 Gurza shows photos from the First Chechen War.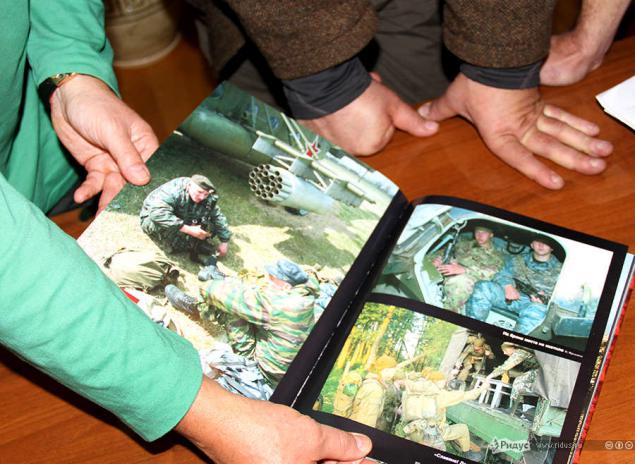 Source: