Photos and text of mine, all events are based on real facts. Events in July 2007 till today, so the quality of photos at the beginning poor, do not kick much :)
P.S. With the creation of this article, no "blue" does not hurt!
Part I - «Youth»
Part II - «First Love" n. 1
Will be 60 photos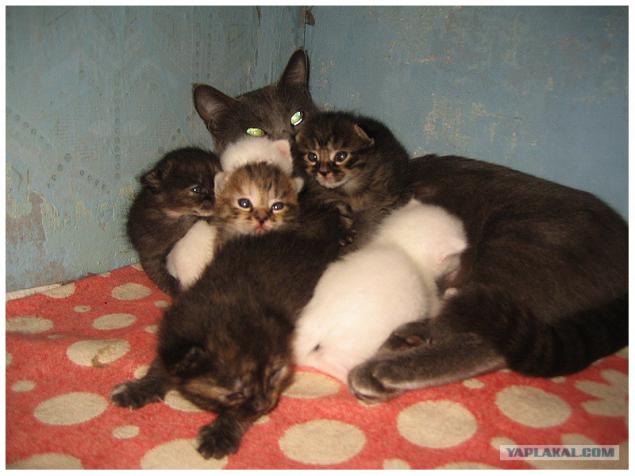 1. Well, the presentation will continue, hopefully already love, the story :) As already mentioned, the kittens turned six, all healthy, active and hungry :)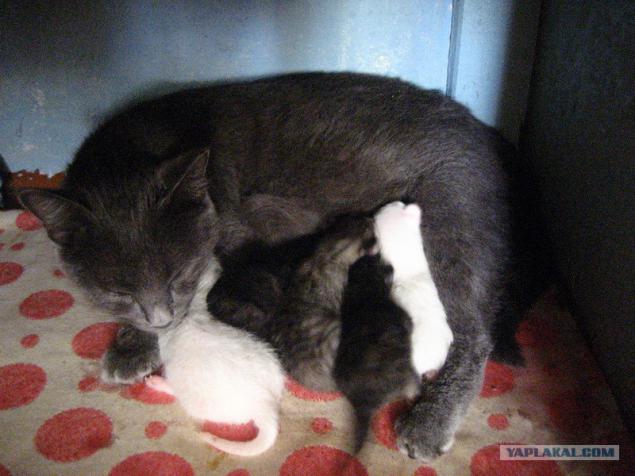 2. From the first minutes began to actively explore the "kitchen", ie my mom :)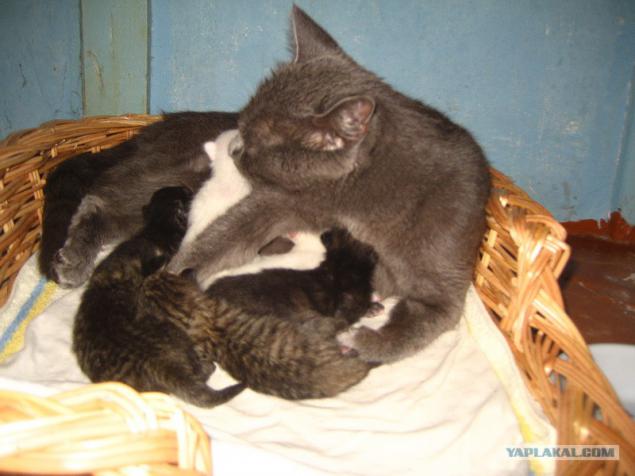 3. The development of successful, all were full and happy :)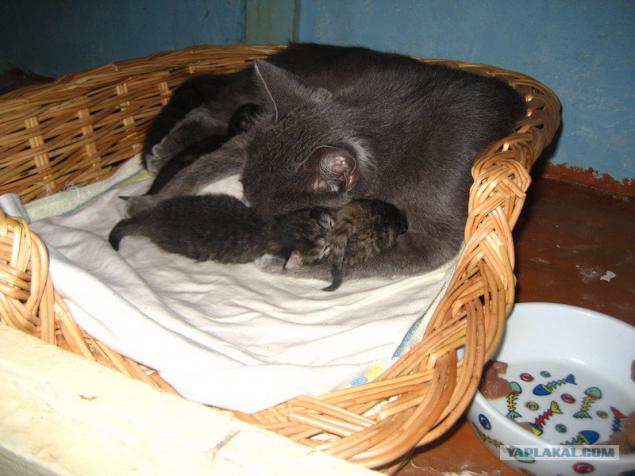 4. And for better digestion there is nothing better than my mother tongue rough on the tummy :)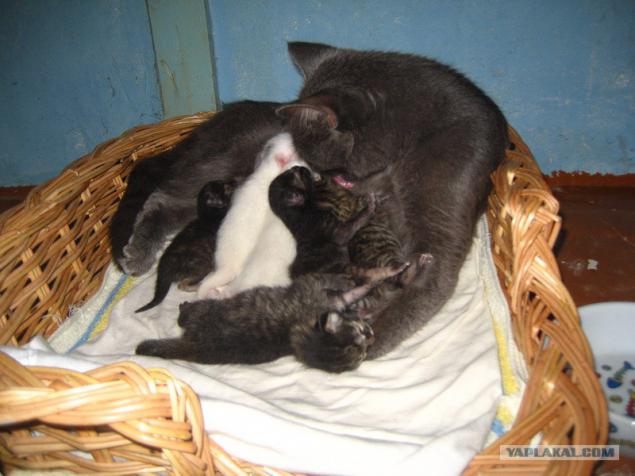 5. wash every last :)
6. Well, it is simply idyllic :)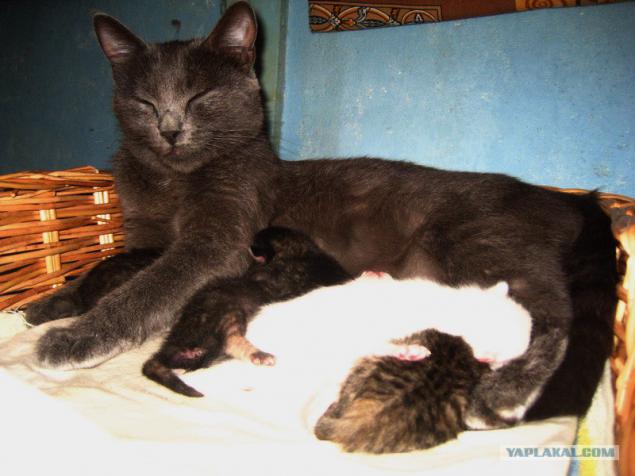 7. On the second supports ...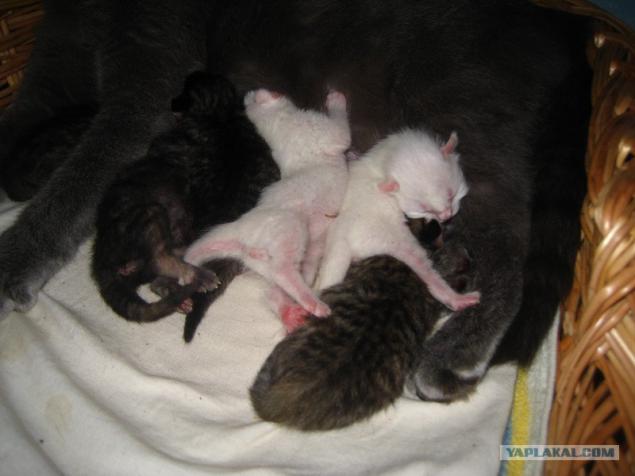 8. There is already a little anarchy ...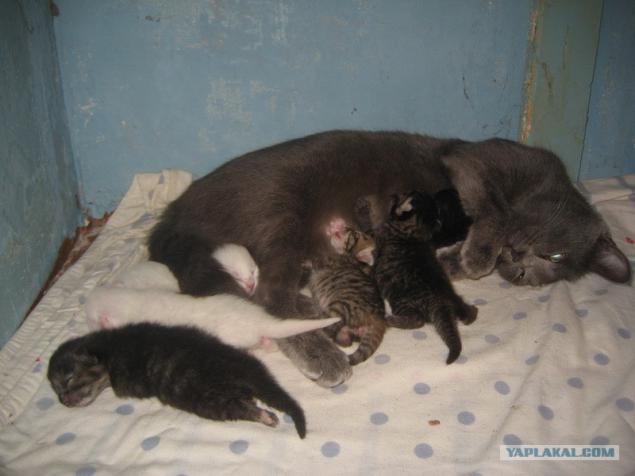 9. However, under the control of mom :)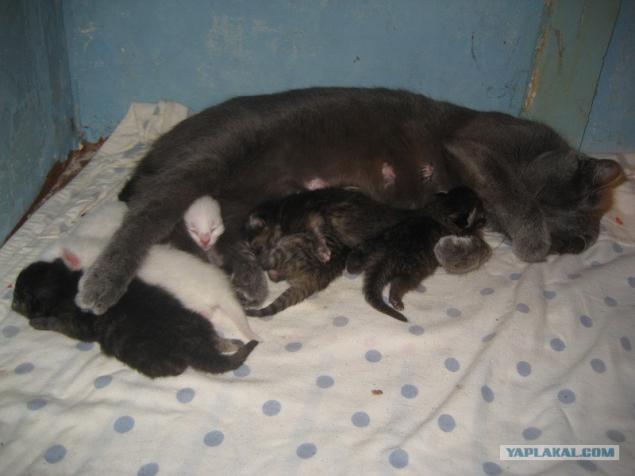 10. My mother, too, must eat, and yet bask themselves about each other out :)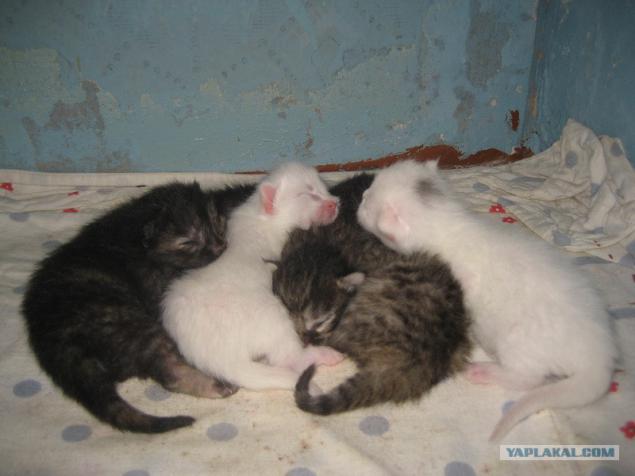 11. Well, my mother ran away to learn about the latest news ...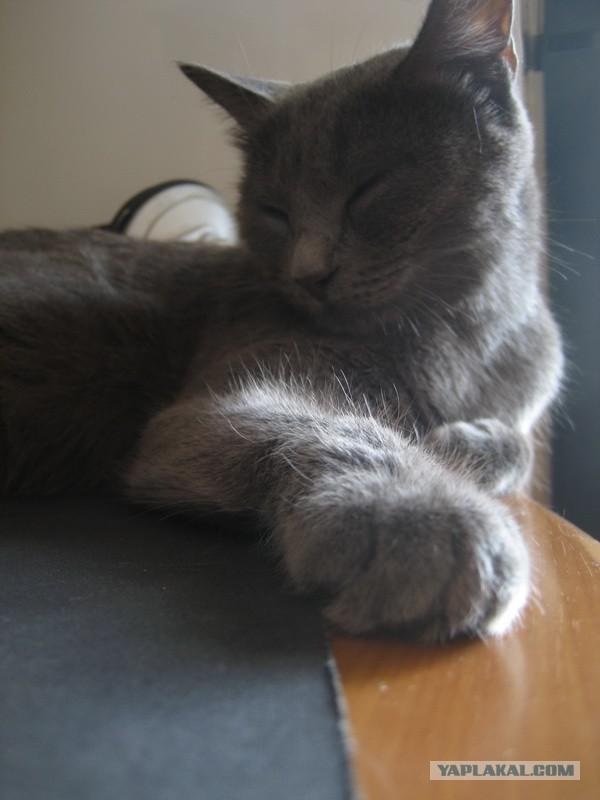 12. But not for long, because left unattended, even more blind children, you can not! :)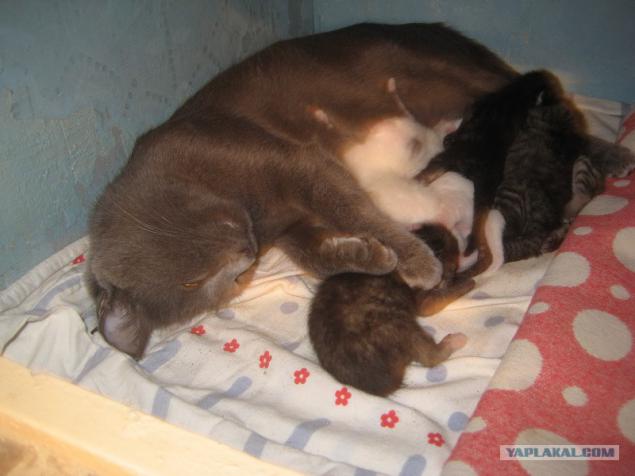 13. But time is running out and we are all we eat and grow, eat and grow :)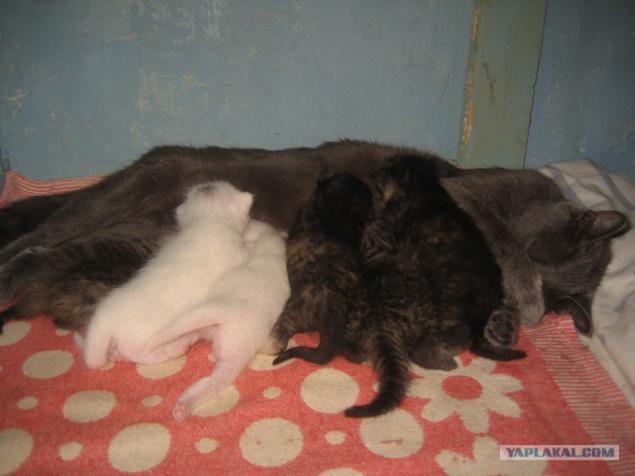 14. Eyes opened all at once in a single day, so it was decided to desantirovanii furry detachment from cover :)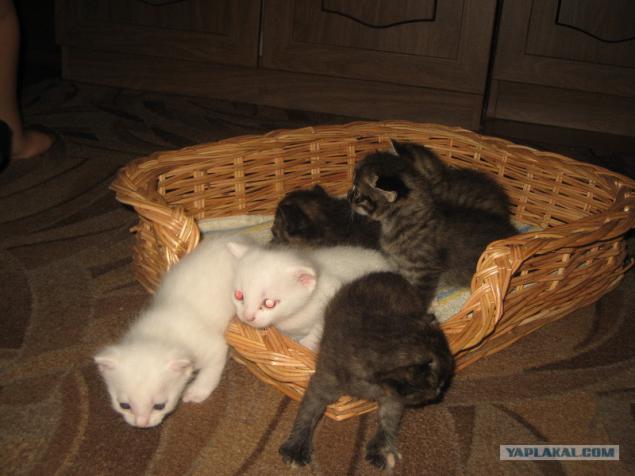 15. I covered if anything :)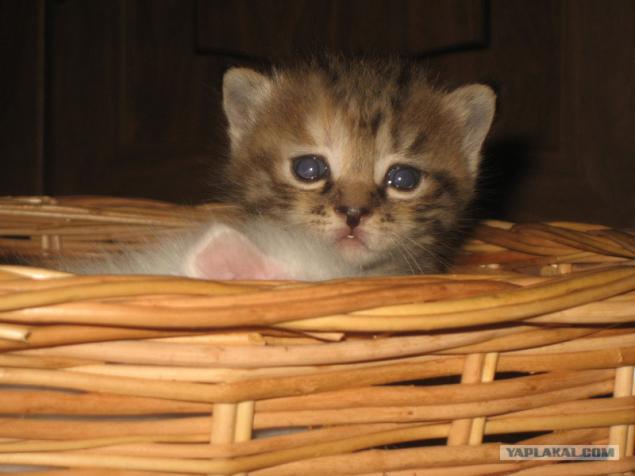 16. ataaaaaaku! :)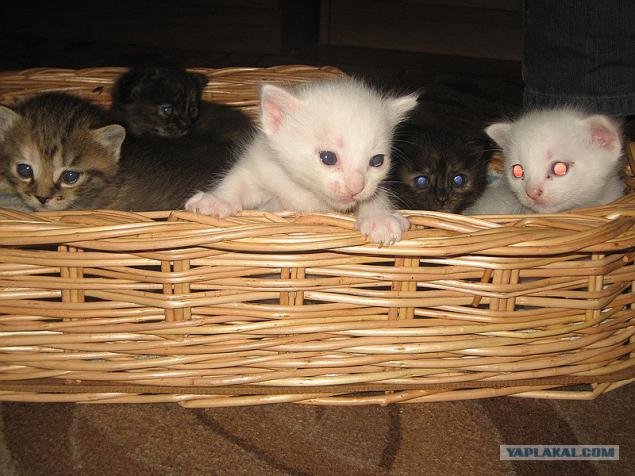 17. For the first time enough to go back to familiar places :)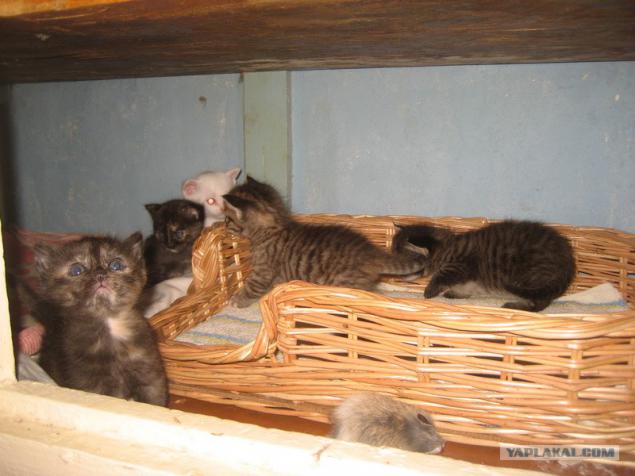 18. pretends tired :)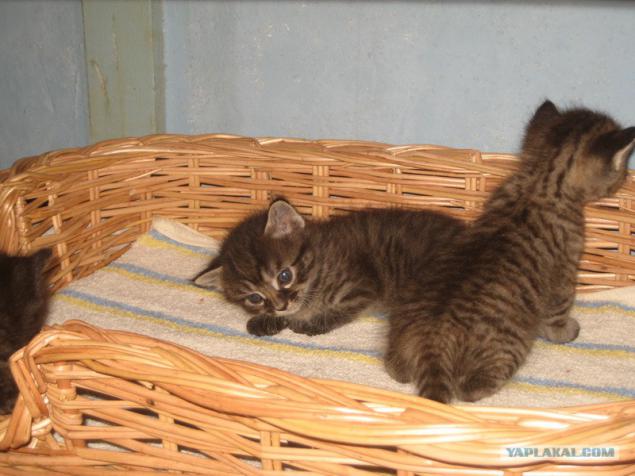 19. But so much energy that the legs themselves are somewhere :)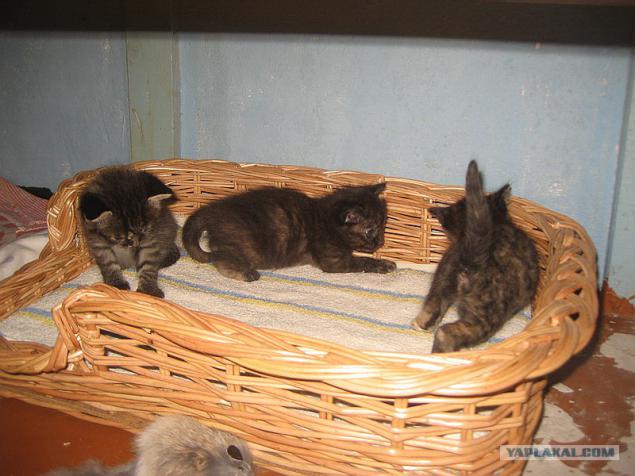 20. All of course under the watchful eye of mom :)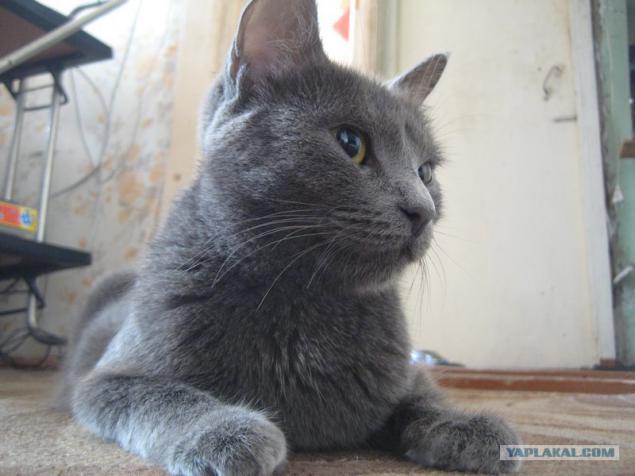 21. Came the cold days and moved all together on the couch under a warm blanket :)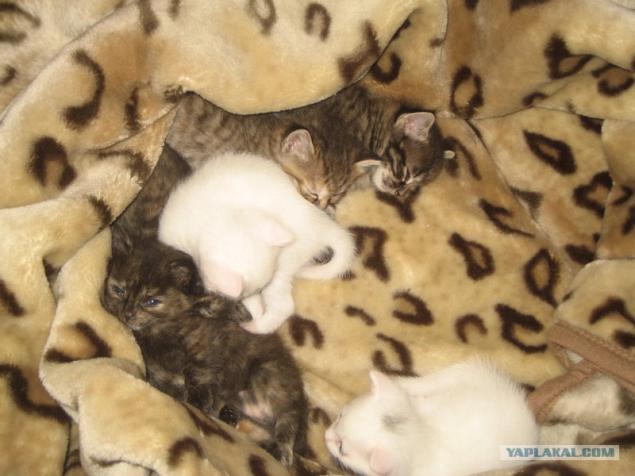 22. Sleeping :)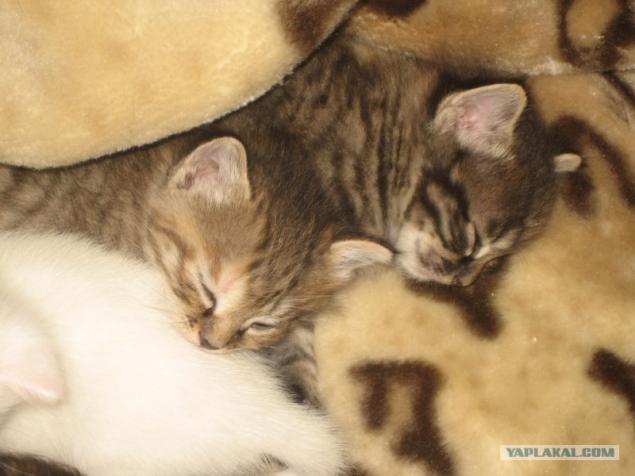 23. posing :)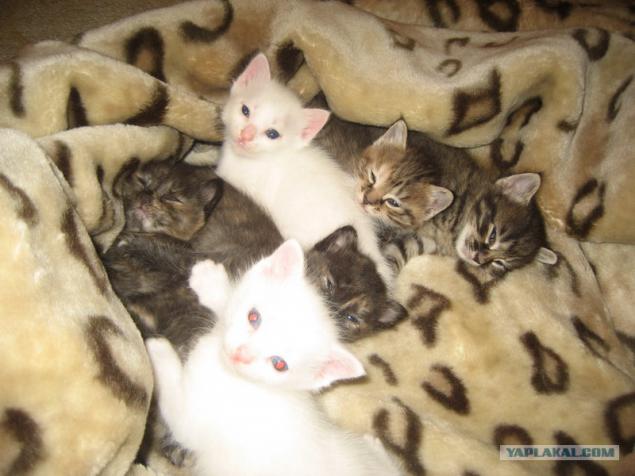 24. Frankly posing :)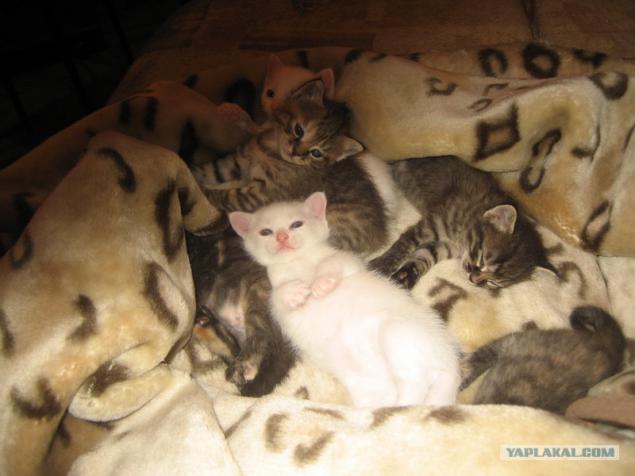 25. The onslaught on the floor ...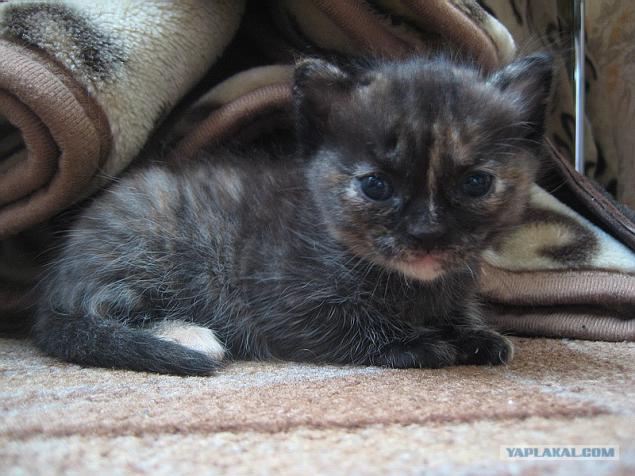 26. The bravest are preparing to launch the start of a success ...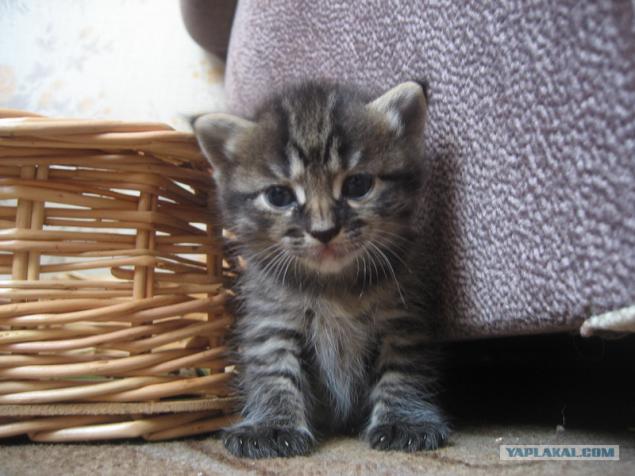 27. The smartest watch down :)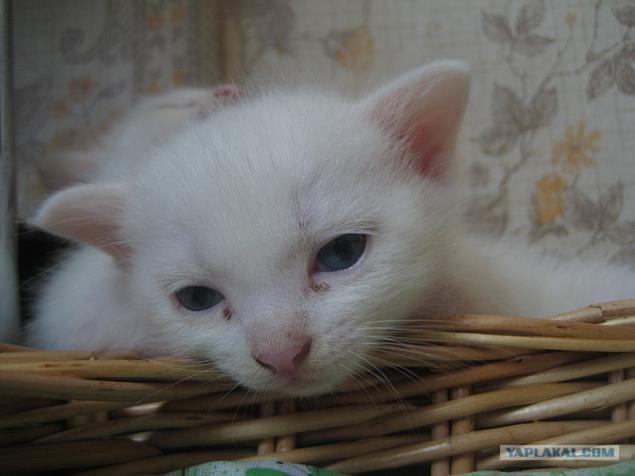 28. It is time to introduce you to our crumbs. In the photo at left to right:
1. Baggy (girl) - striped jet miracle that with great speed runs wherever possible :)
2. White [white] (boy) - the most thoughtful, yet cocky kid. The nickname stuck due to the color :)
3. Snezha (girl) - a blonde (joke), a complete copy of my mother, only the white :)
4. Masya (girl) - tricolor naimileyshaya Wuxi Pusey with a reddish toes on the left foot :)
5. Sherry (boy) - short for Sherhan (striped and powerful), the largest and most respected of all pride :)
6. Banshee (girl) - as well as the tricolor Masya due funny faces colors similar to a small, but very cute witch :)
Next, get acquainted with each separately :)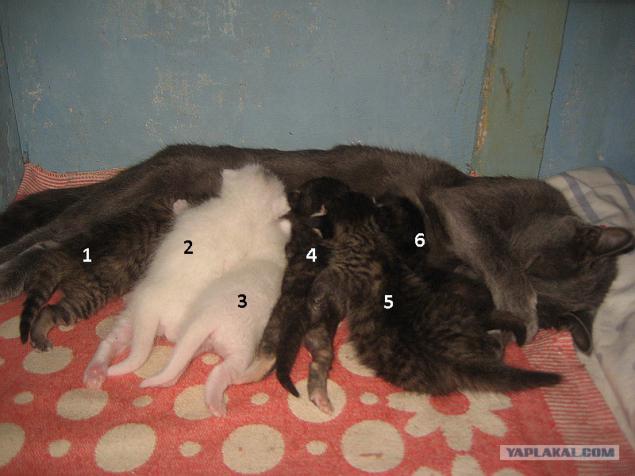 29. Masya :)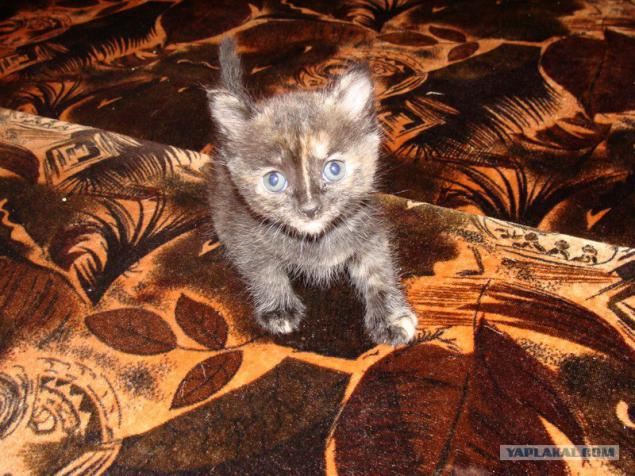 30. Sherry :)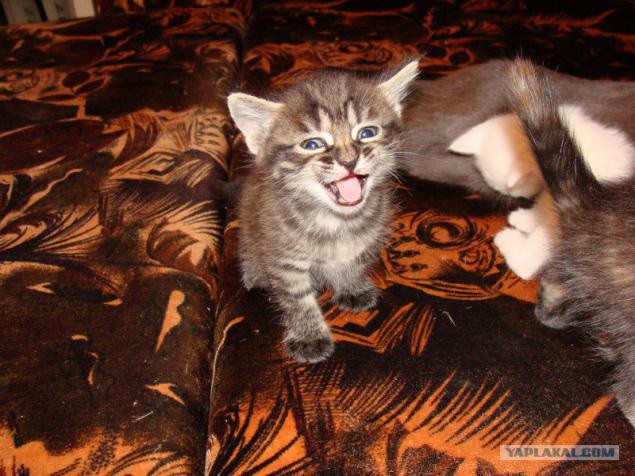 31. Banshee :)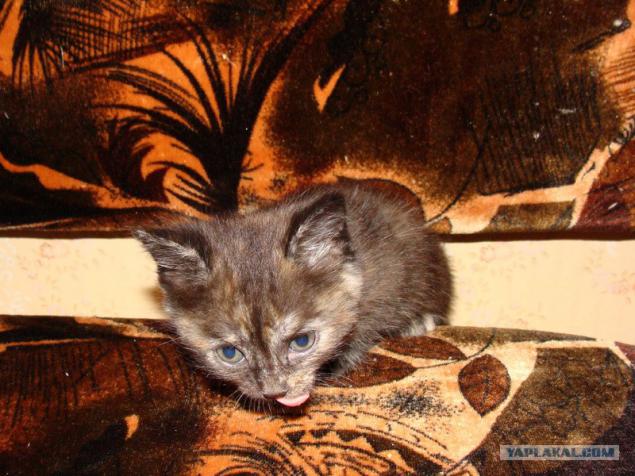 32. Snezha :)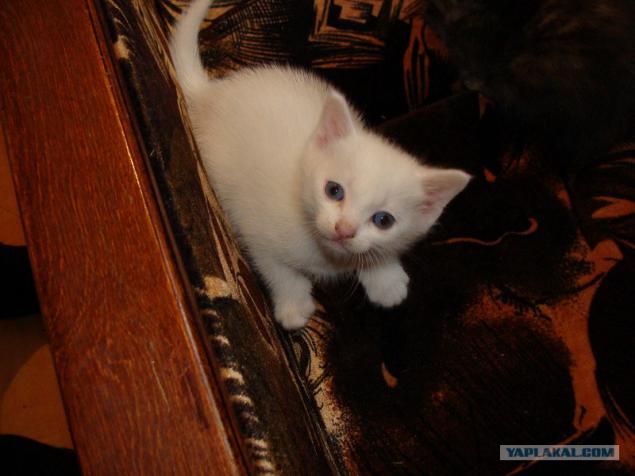 33. White :)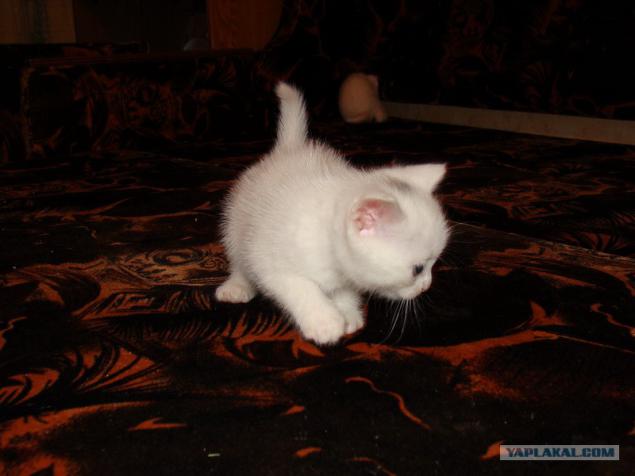 34. Baggy that day already oncoming, so the whole photo shoot was sleeping on top of my mother :)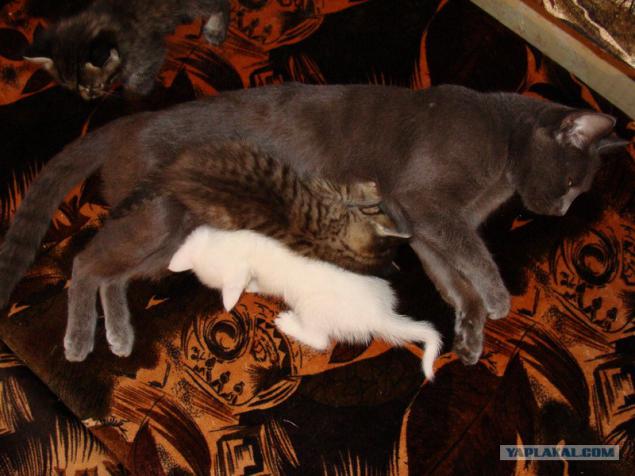 35. Banda :)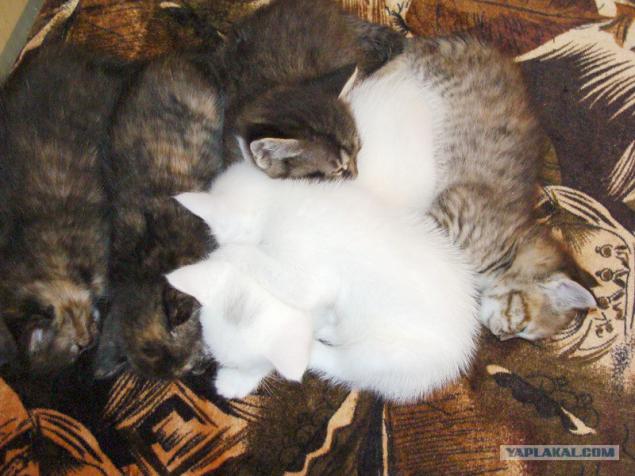 36. All together :)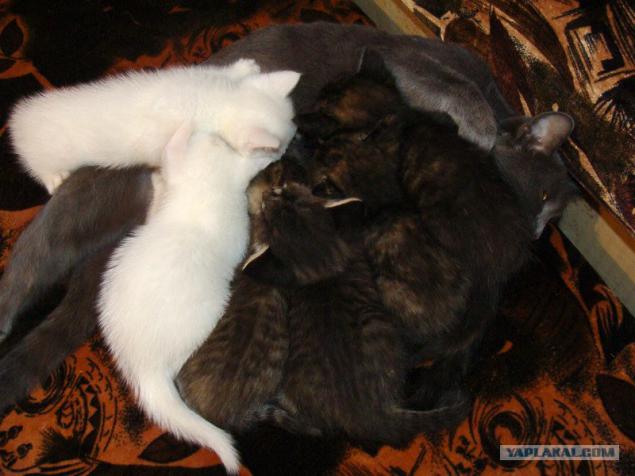 37. And now I will tell you about the fate of these lovely crumbs, because these photos they will become less and less ...
The first took the buggy and she found herself in a wonderful family with a loving mistress, who went to the second class :)
The second was Sherri who went to my good friend in a big family, where he was immediately loved and adopted as a native :) But it so happened that the growing shaggy lump accidentally fell into the doorway when the door was closed and its tiny body could not stand the shock closing door . That was a day of mourning for all who are lucky enough to ever hold Sherry on hand or just see it in the picture! Let the earth you rest in peace my friend ...
Third Snezha found a family, going to another to my good friend sysadmin :) Perfect conditions for the cat ... the way it is just a copy of Fox, just as I said, all white :)
Fourth on the issue have proved Banshee - I took her to a friend in a spacious house, where she quickly got used so that 10 minutes had forgotten about my existence :)
Fifth on the issue of dowry proved Masya - her I had agreed to give her a good friend who once came just in love with her :) But, unfortunately, the housing problem was very cruel to the little defenseless creature and came home from work he found his new pet but he heard his mother's words about what he is! Elicit a place where she carried ILSA, he immediately called me ... we were looking for her 3:00, all combed the neighborhood and down, but unfortunately not found. Masya, I'm sure you're very smart and the smartest girl, and I am sure that the day you found good and caring people who have sheltered you and took into their family!
Sixth, we proved to White, who went to explore new territory to my friend on the forum :) As far as I know he is still "masters" flat as a stripped wallpaper and carpets :)
pogryzannyh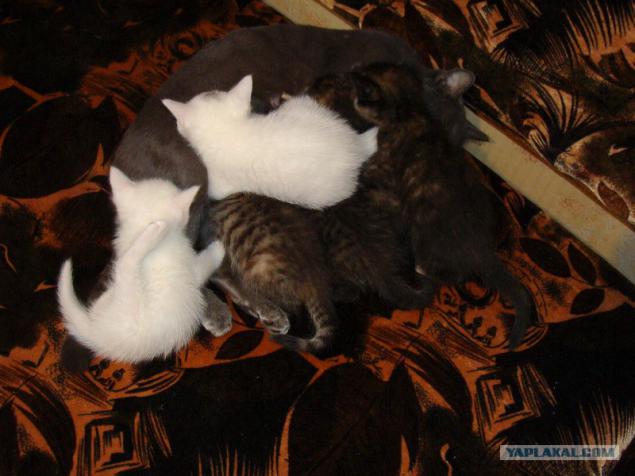 38. Something remembered all these things, and the mood is gone ... but these little Skoda, even if the photos do not give faint :)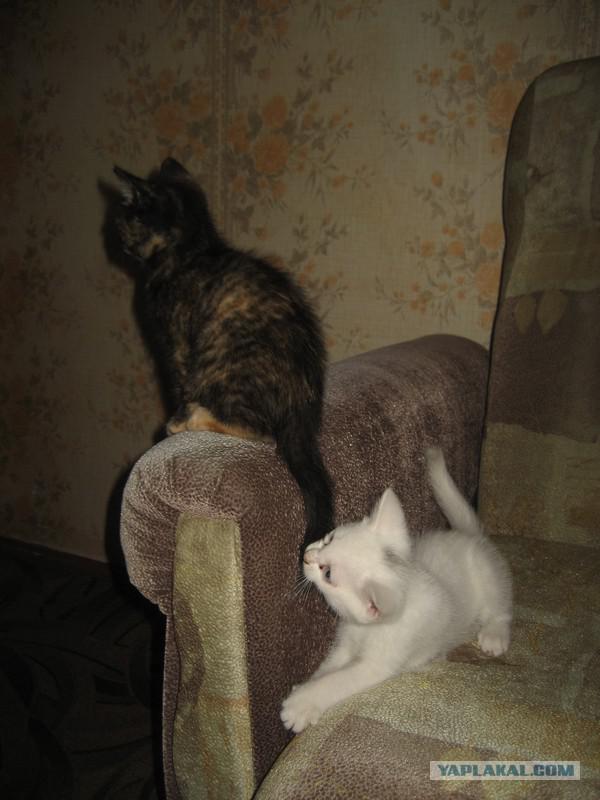 39. White as a true kid hygiene is not particularly bothered, but later had to learn to wash his eyes, and he looked unpresentable :)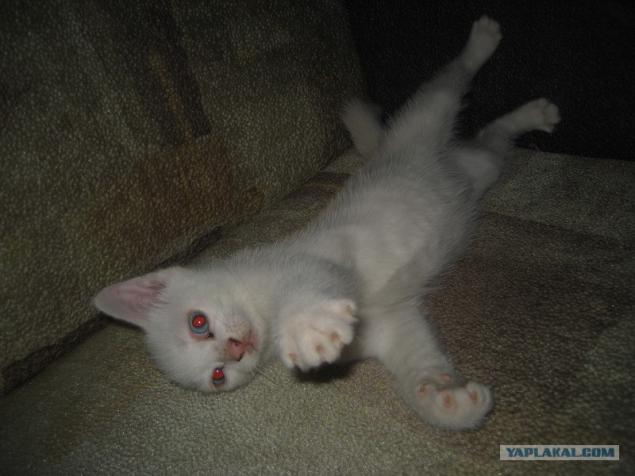 40. Masya just been clever and beautiful :)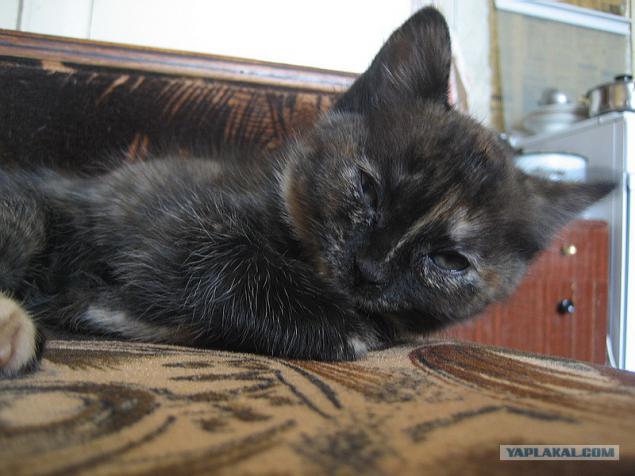 41. Together, they were simply irresistible :)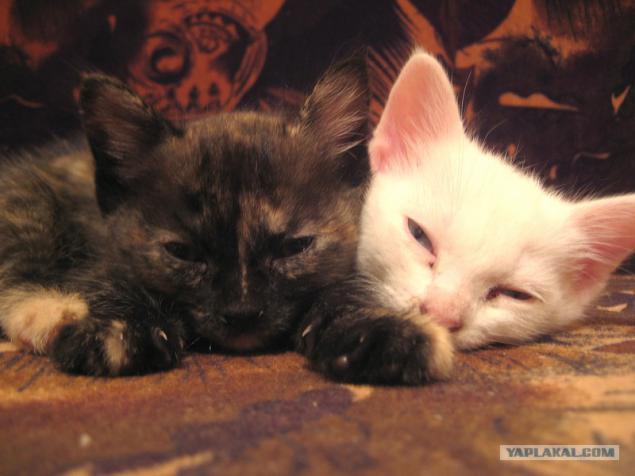 42.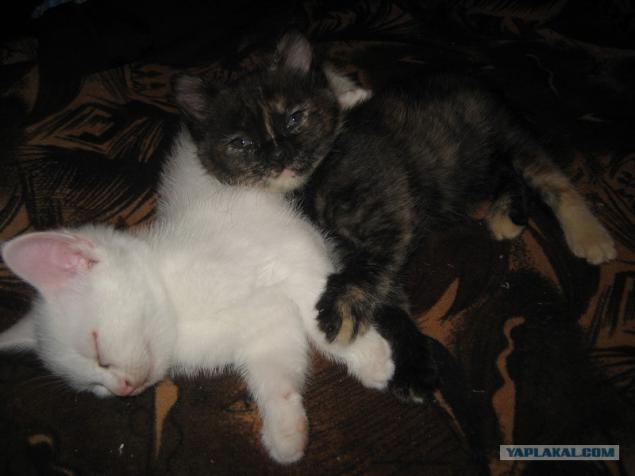 43.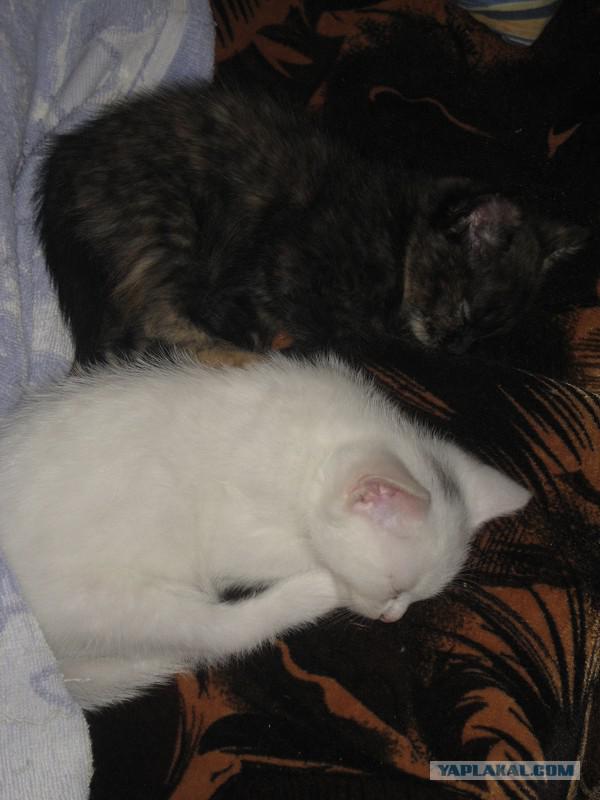 44.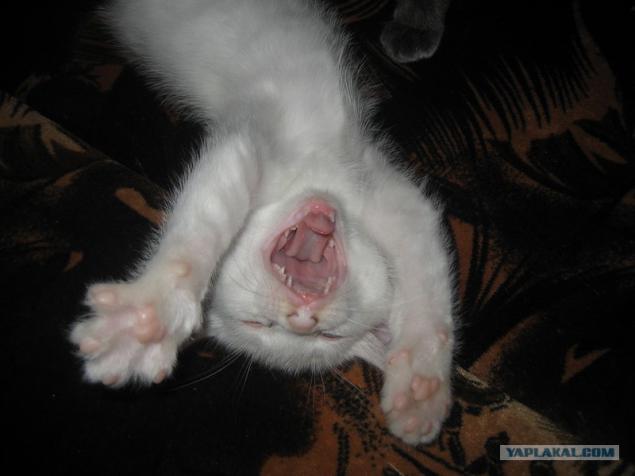 45.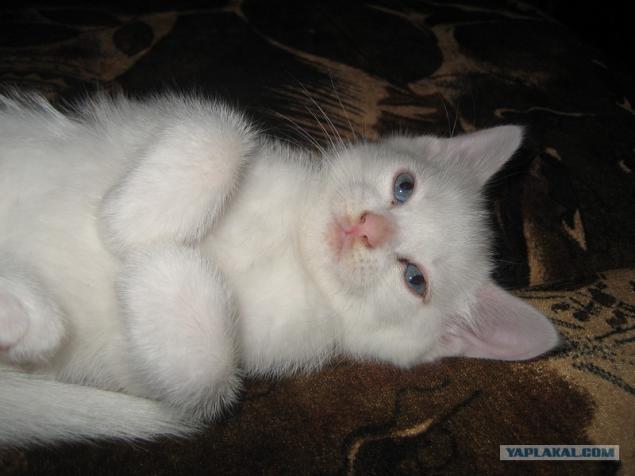 46. ​​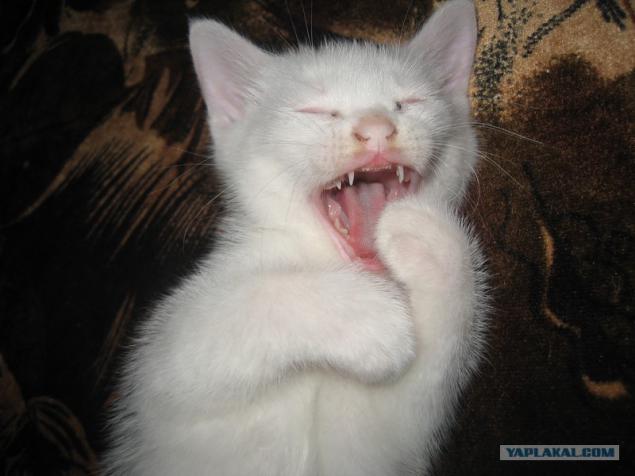 47.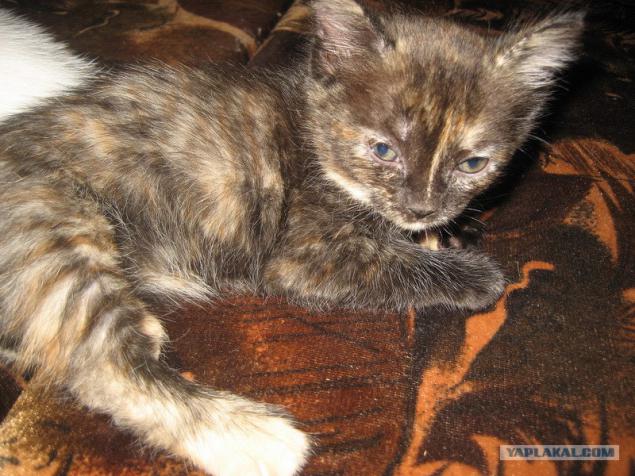 48.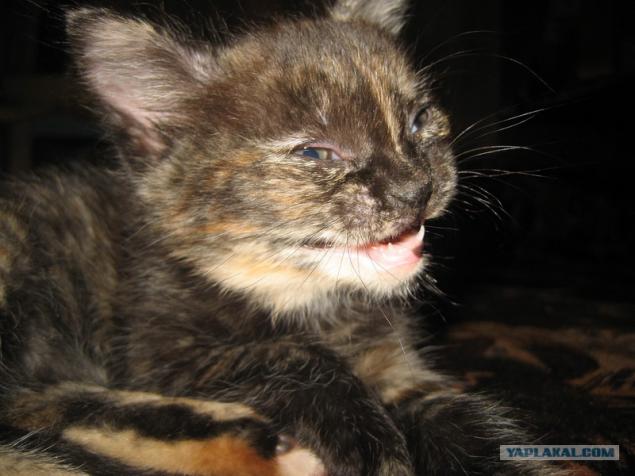 49.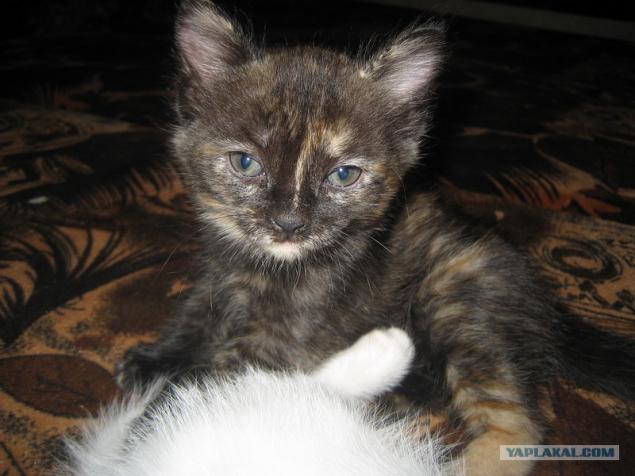 50.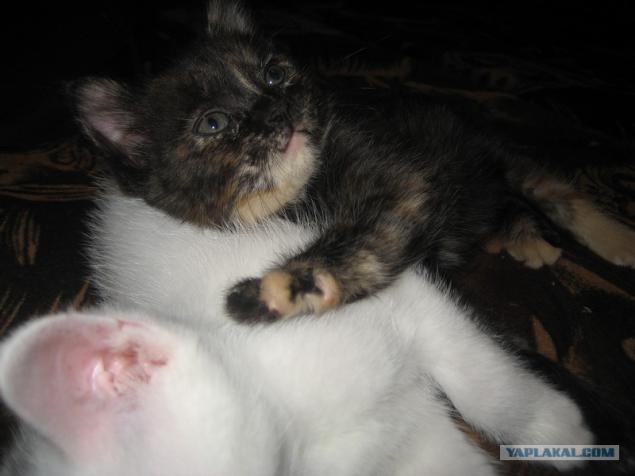 51.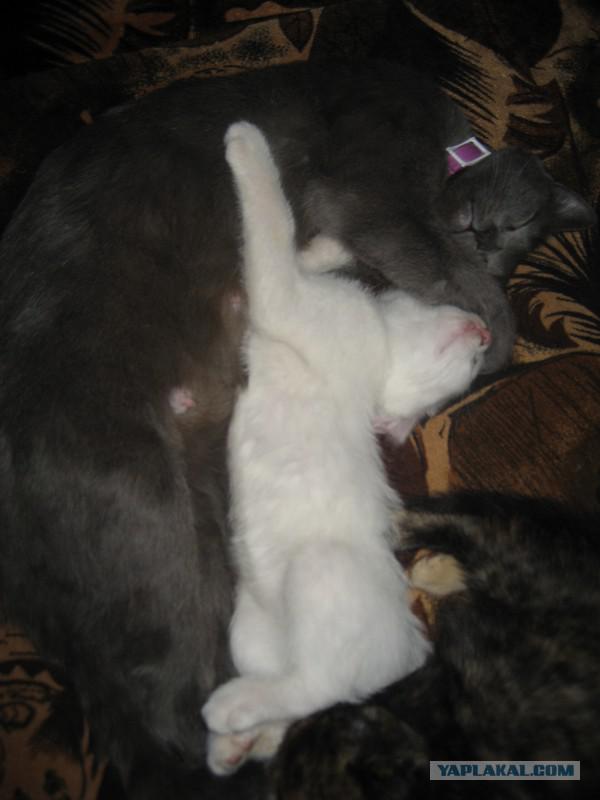 52.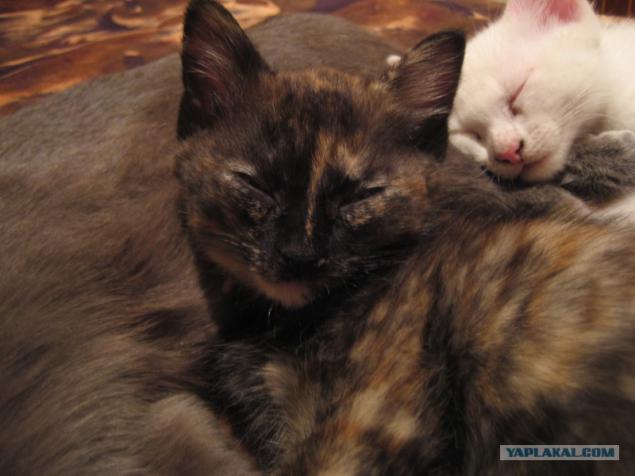 53.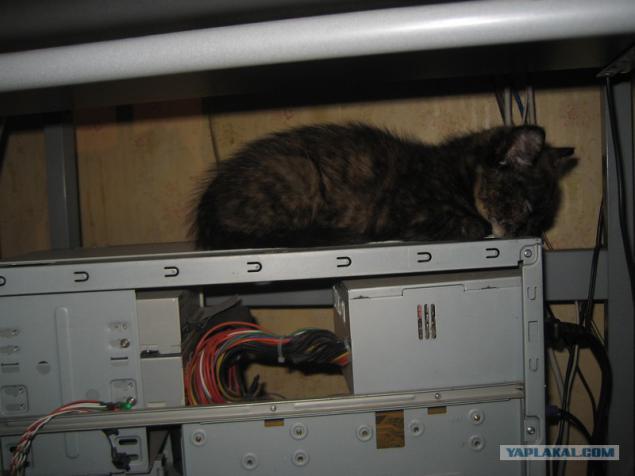 54.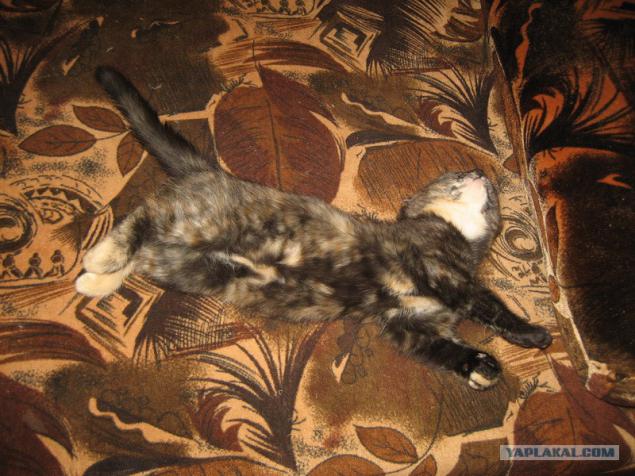 55.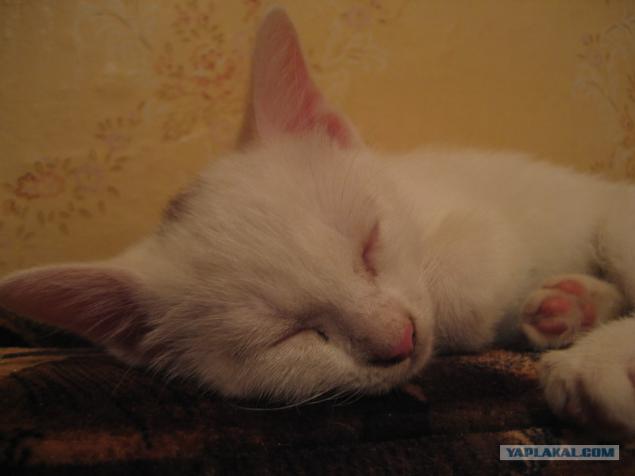 56.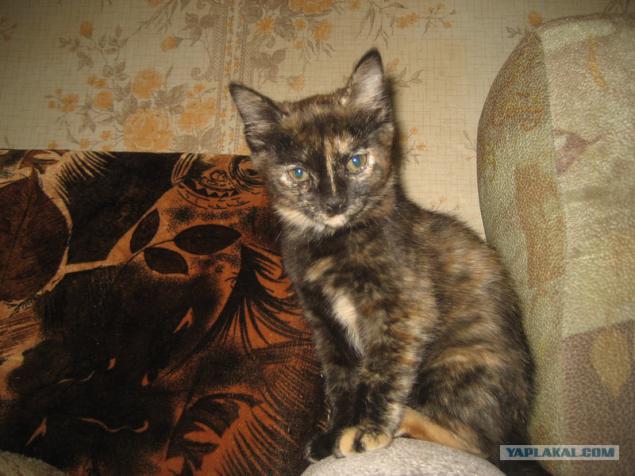 57.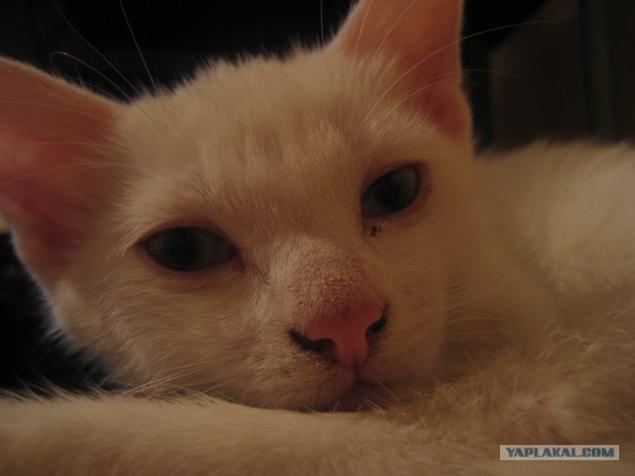 58. White has full helped me to work at the computer :)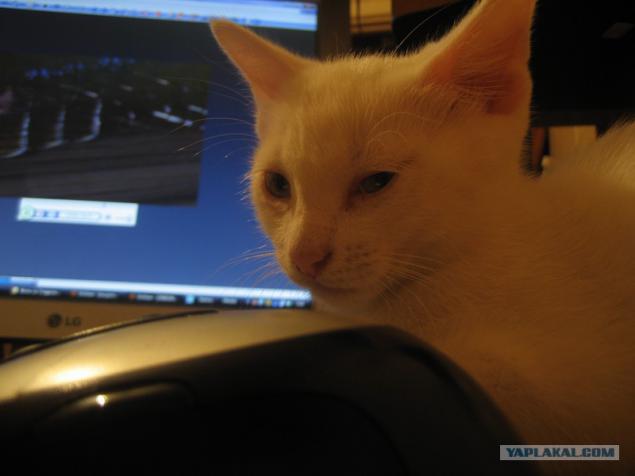 59. And then actively dryh mom :)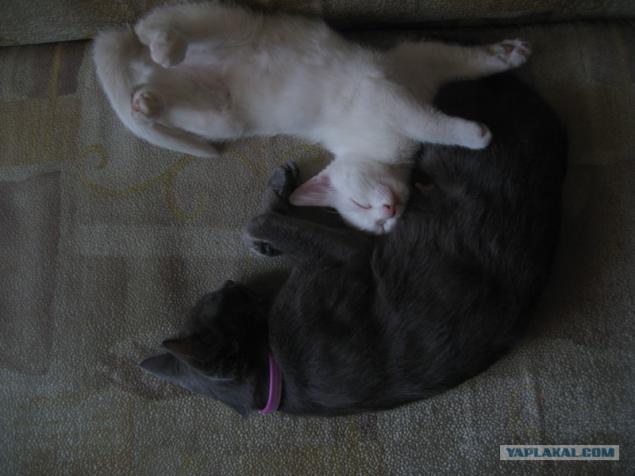 60. Somewhere I've seen
This is how over the second part of my story - Fox became a mother, and raised wonderful children continued to live everyday life, but what else could I do ?!
I hope you liked this part, even though the presence of the sad moments. But that's life, my friends, and unfortunately it appears is not always with the best hand, but you have to appreciate it for what it is and appreciate those who are close to you, especially if it's a little purring ball of wool :)
All good and positive, a nice weekend! Love their smaller friends, because they love you with all my heart, believe me! :)
Source: