In the photo - Michael Jamison and his girlfriend Jackie Smit, as well as their annual Bengal tiger Enzo.
Sleeping in bed, pulls ottoman, dining with dogs ...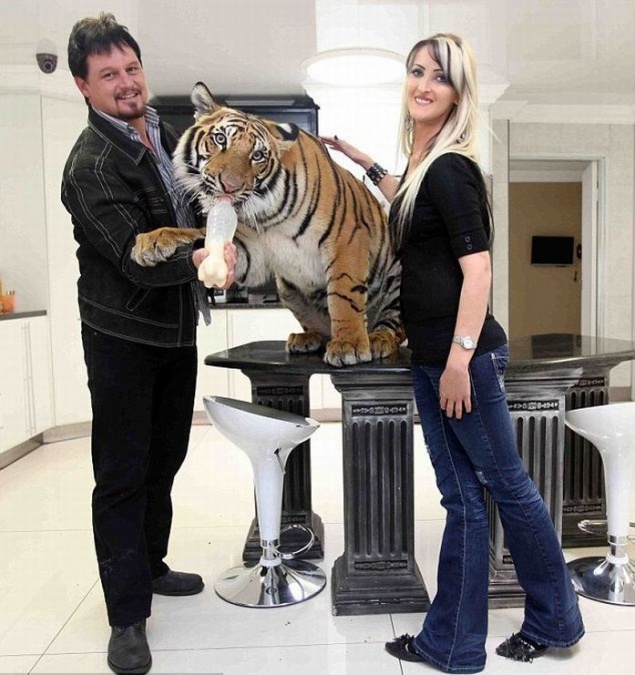 Enzo was bought by a small kitten, when he was only 9 weeks.
And now it is already 170 pounds and he eats almost 5 pounds of meat a day.