Will be 18 pictures.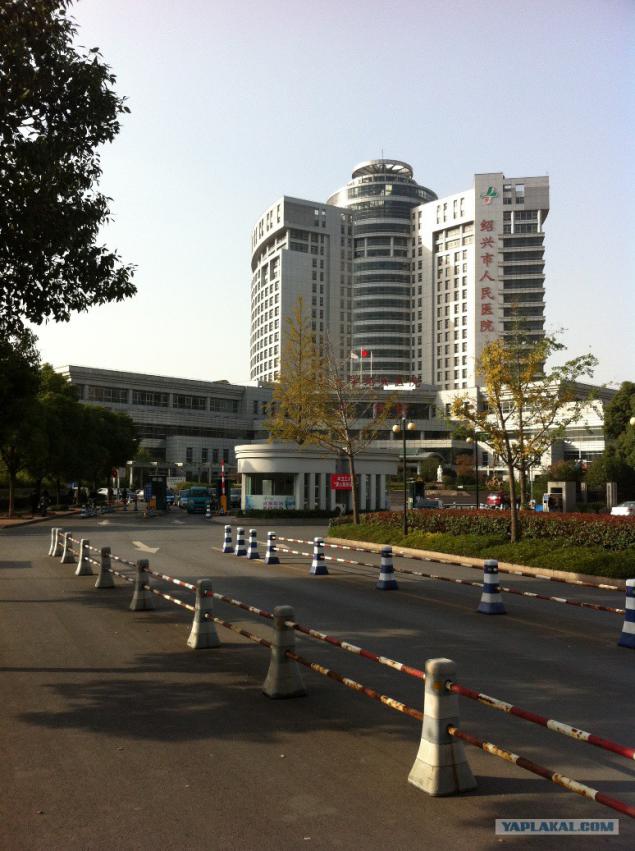 Central Hospital, g.Shaosin Province Chzhetszyan.Po local standards is a small provincial hospital gorodok.Na photo hall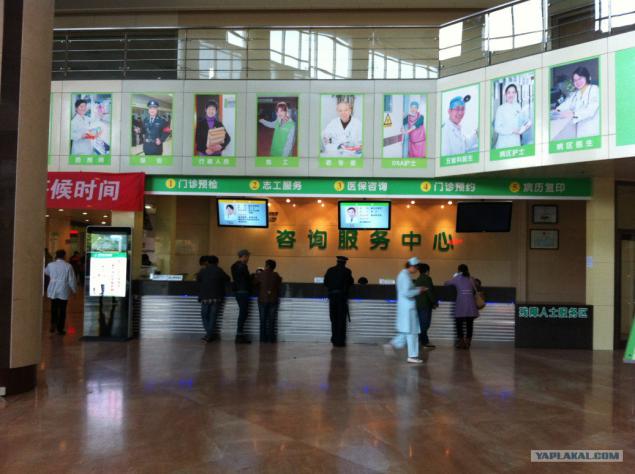 Since it was my first treatment at the hospital, I had to fill out a piece of paper here. These by the way no one checked for authenticity.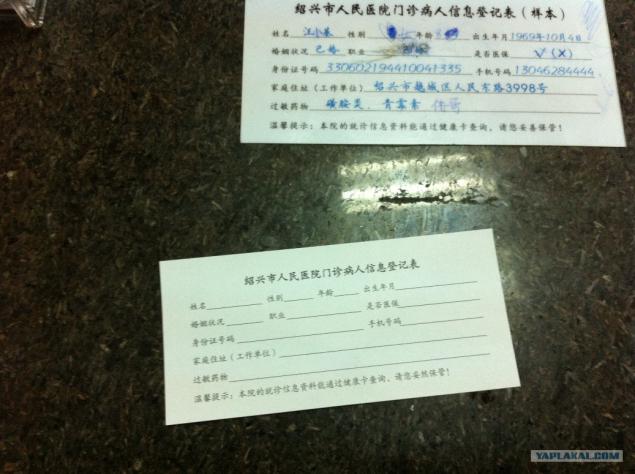 As such registry otsutstvuet.Na Photo Service, in which you'll in the absence of such a new issue kartu.Stoimost hospital medical record 5 yuan (about 30 rubles)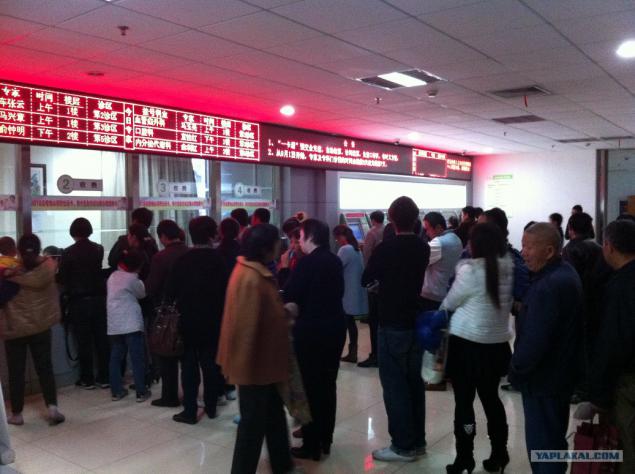 But what surprised me the most - medical card itself, which remains all the time on your hands.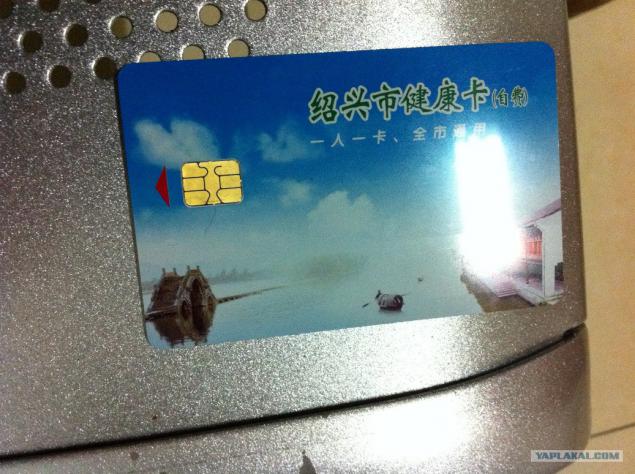 Reverse side. The barcode on the map can also, if necessary, read by the scanner, downloading from a database of Old Patient.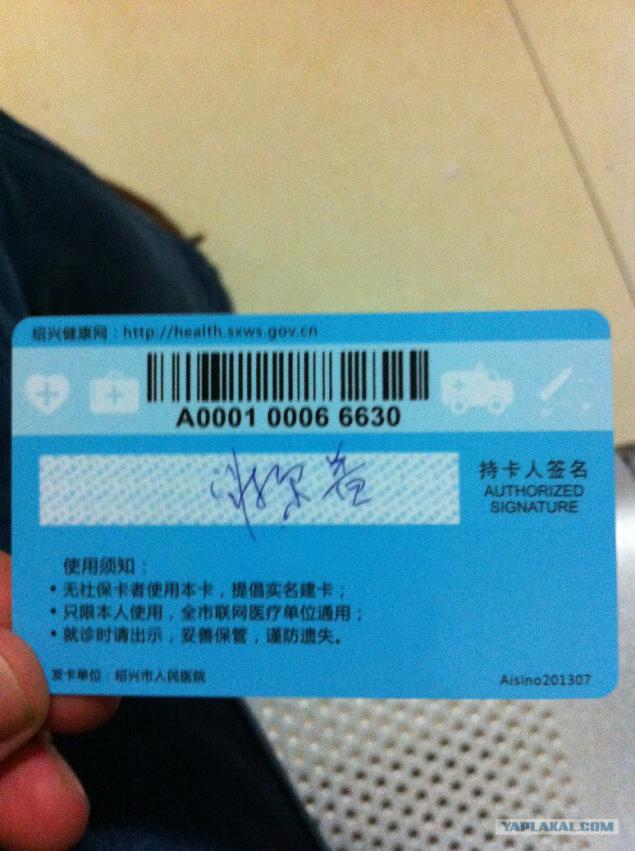 And now the fun begins. On a photo self-service terminal. On the card in addition to information about the patient can make a cash deposit for payment for medical services. The terminal installed bills and kartopriёmniki. With the help of the latter can be easily throw money with a credit card on health.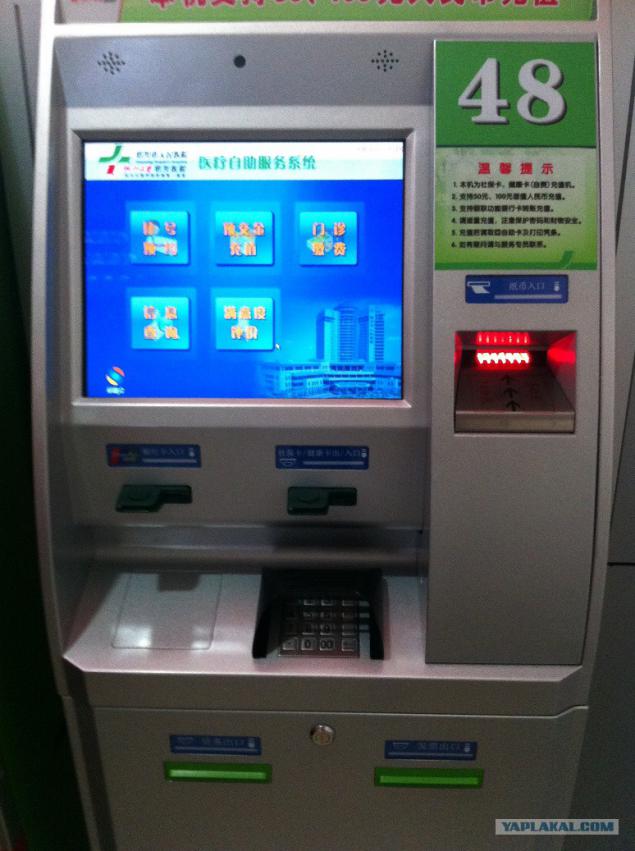 After payment, we check in one direction and litse.V my case it was necessary to do an ultrasound.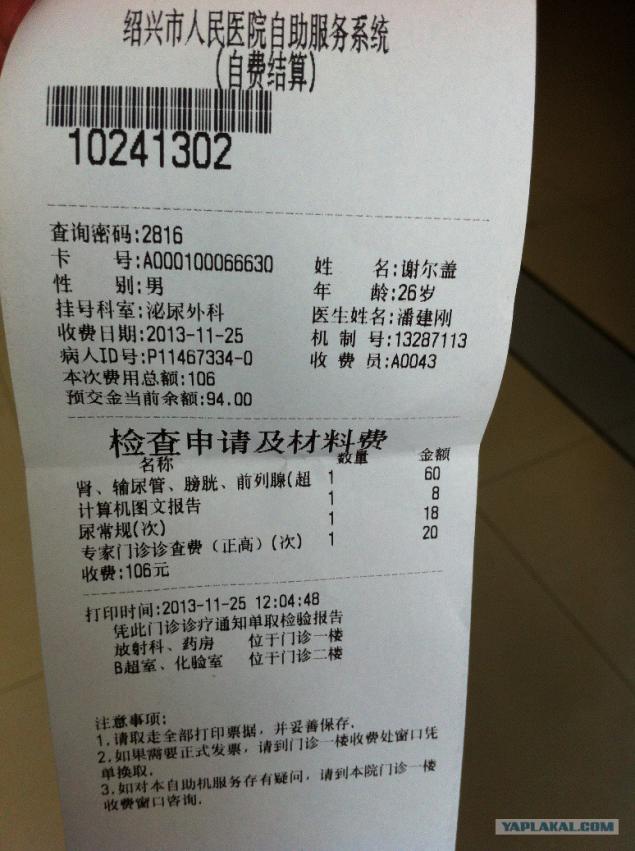 Come to the urology department and show our check girls behind the glass. We are registered at the reception.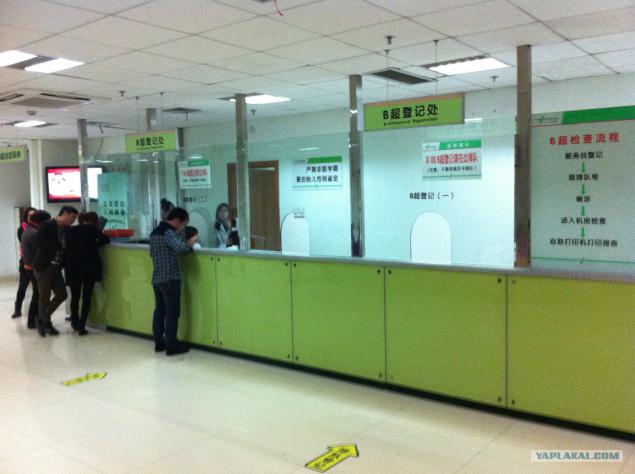 Get exactly the voucher number and your name.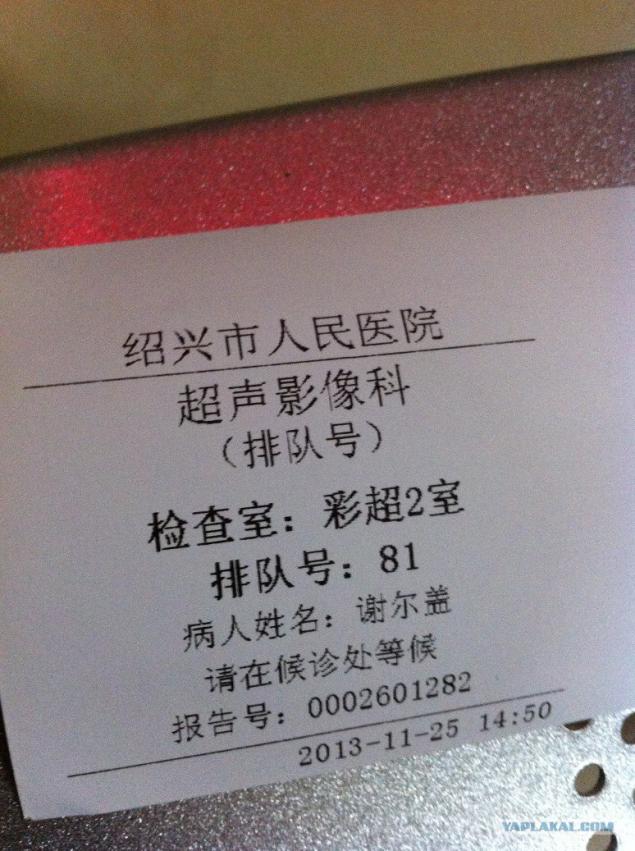 We are waiting for their turn ...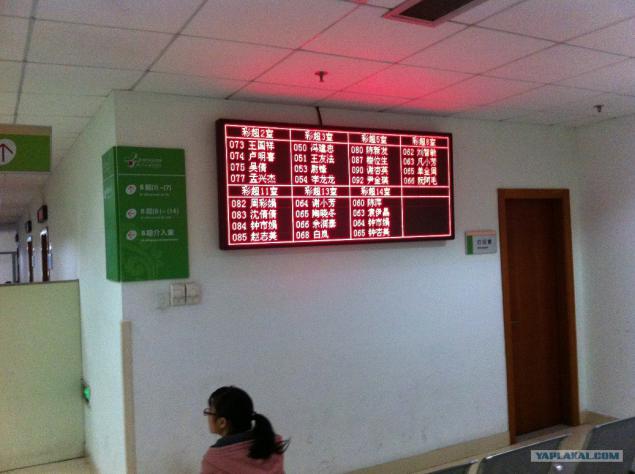 US offices in several department. Over each entrance is an electronic scoreboard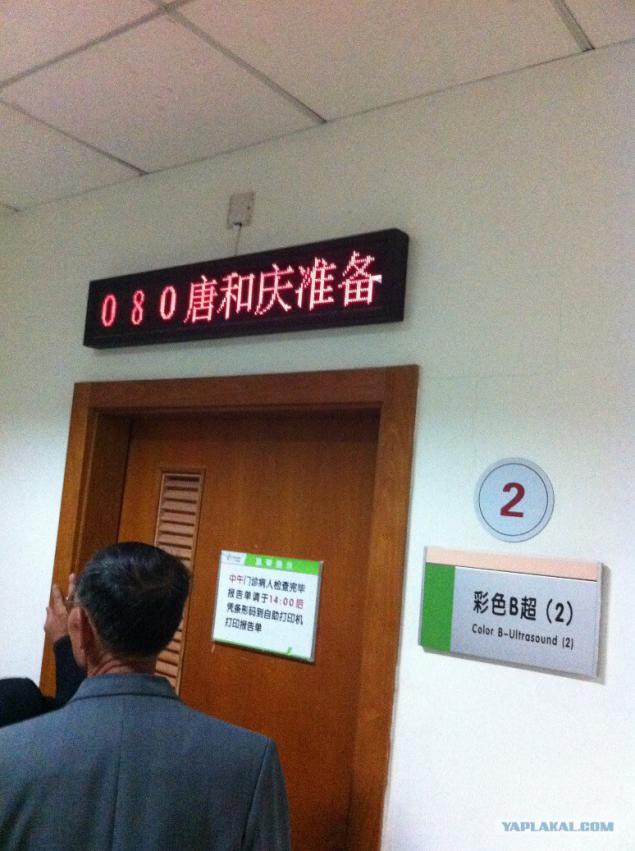 My number and name in Chinese. Run queue shouting "I just ask" is not prokatit.Peredo I tried to climb a latecomer Chinese, but the doctor stopped him and said that, would he went for a new card.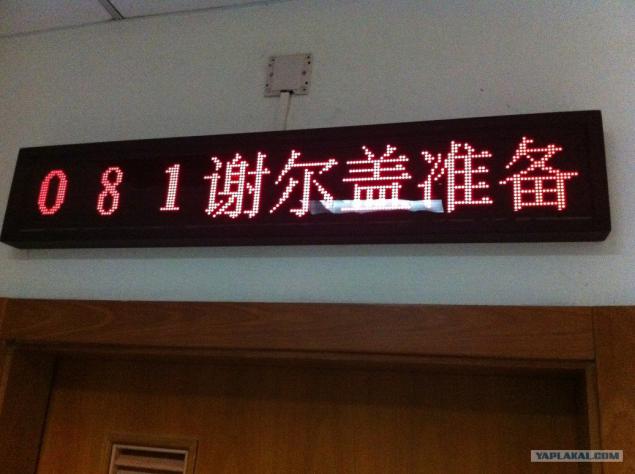 Cabinet ultrasound. Nothing neobychnogo.Vo the reception you give chipovannuyu card physician, then the test results will be recorded on the card.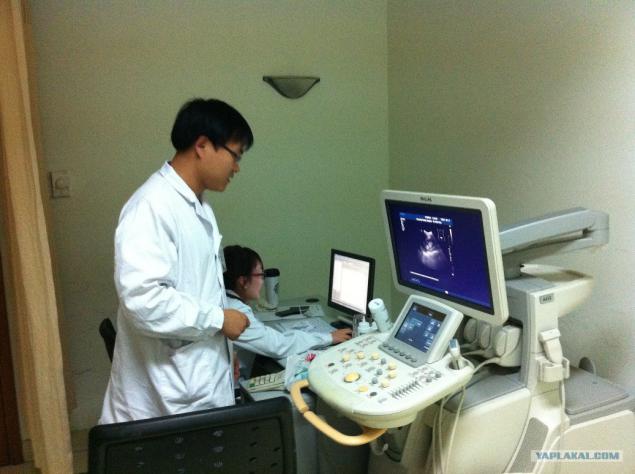 At the end we sent to koridor.V corridor worth the terminal, which for about 10 minutes, we will automatically give results.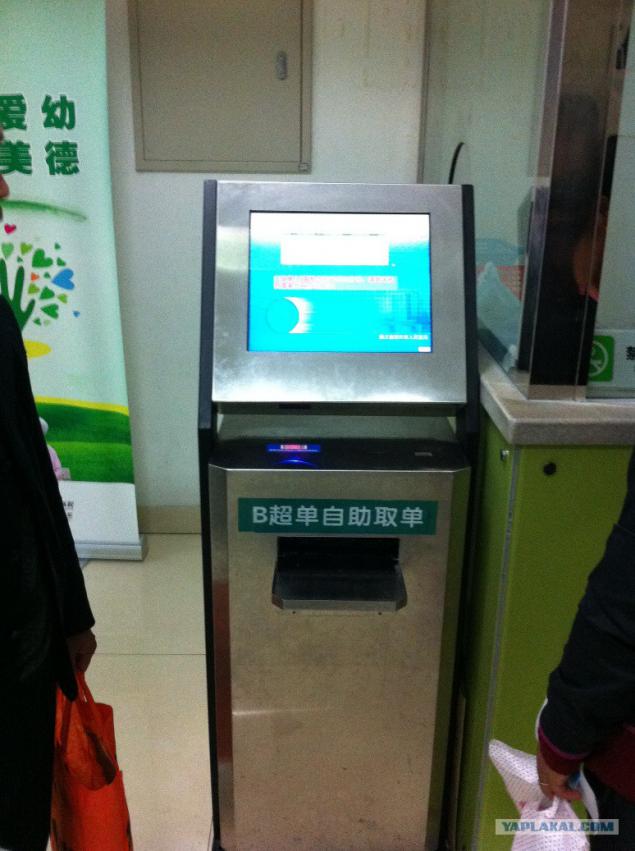 Trays our check to the barcode scanner and the terminal gives ruzultaty.Vmesto check, you can also scan the barcode with a medical card, the result will be the same.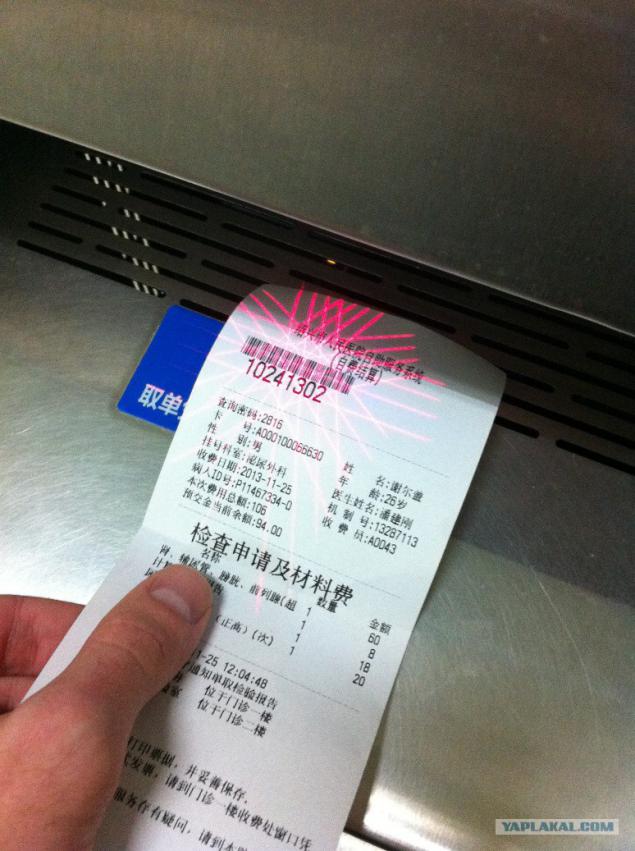 Taking the results.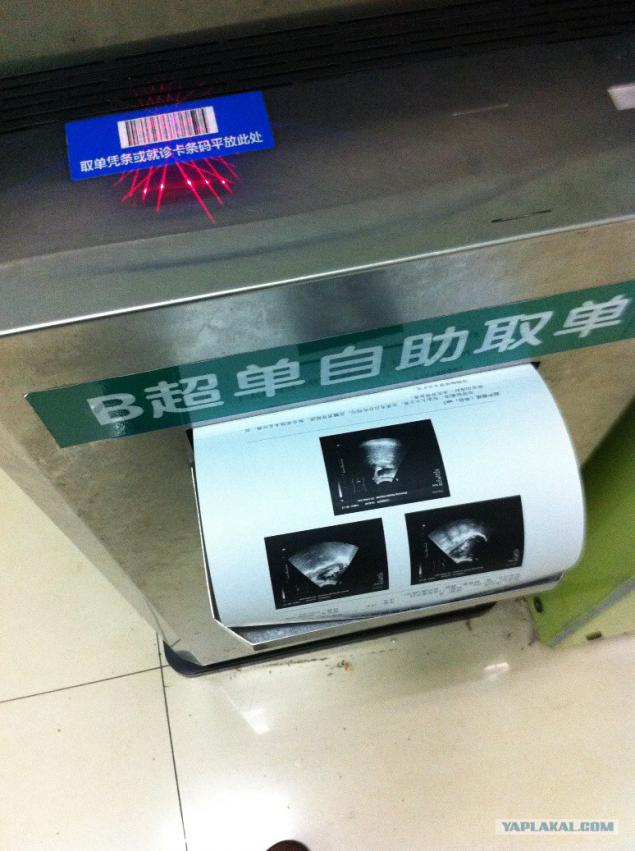 The total vid.Pinayte.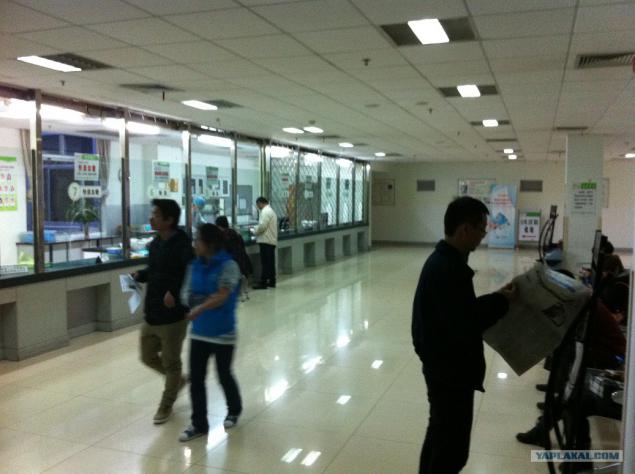 Source: