In December, the Russian auto giant "AvtoVAZ" will complete the production of another model obsolete - will be removed from the conveyor Lada Samara. Completing the assembly of this model will be another step towards the full lineup upgrade domestic company.
Source Avtovesti.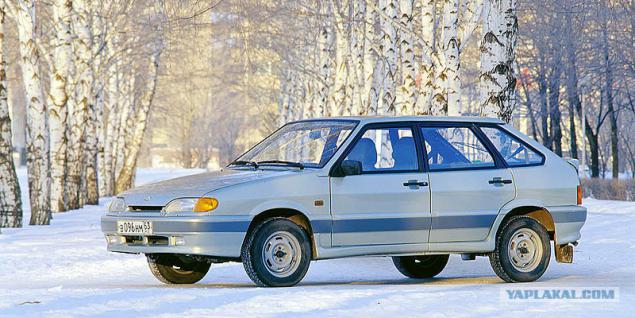 "Instead Lada Samara hatchback in 2014, the company will begin in Izhevsk release hatchback Lada Granta», - said the agency "Prime" the press service of the automaker. Production of Lada Samara completed on five-door hatchback. Other versions of the car came off the assembly line before.
Thus, the release of sedan Lada Samara (VAZ-2115) stopped at the end of last year. And the production of three-door hatchback Lada Samara (VAZ-2113) stopped in September this year.
Last year, sales of the model in Russia were 67,971 car. In October of this year, sales of the model fell by 15% compared to the same period last year, to 3661 cars. Since the beginning of the year sales of "Samara" decreased by 36% to 35,143 vehicles
Source: