Why growing a fence around the palace of the Patriarch?
As the saying goes: "The higher the fence, the more secrets he hides behind a».
In recent weeks a fence around the palace of the Patriarch in Gelendzhik significantly grew in height and has become much longer.
Progress and modernization - put night surveillance cameras and alarm system.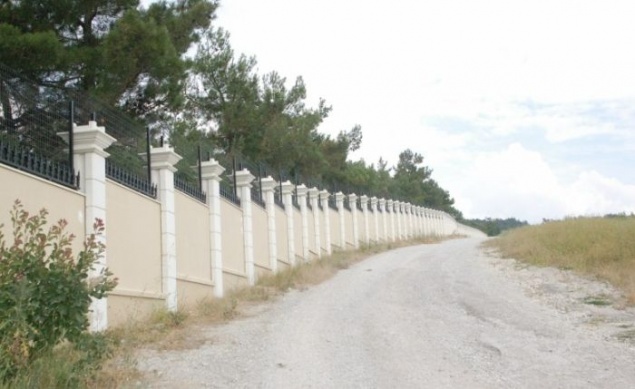 Behind this fence Patriarchate hide crimes that fall under four articles of the Criminal Code of the Russian Federation.
Start crimes was laid in 2003, when the manager of the president of the Moscow Patriarchate helped pick
land near the village Divnomorskoe for summer residence, and then became the main contractor of its construction.
Now the palace complex behind a high fence covers an area of ​​about 20 hectares.
Most of this territory - illegally fenced land state forest fund.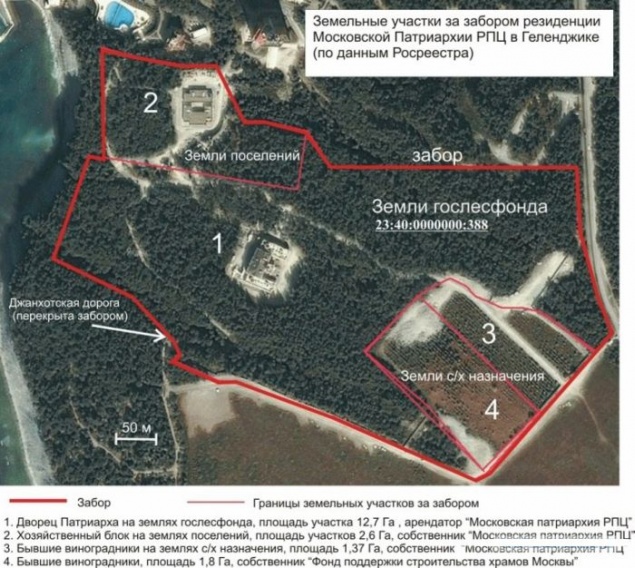 As follows from the cadastral extract a portion of the forest fund is provided for placing
"Religious complex of the Moscow Patriarchate", without the right to felling.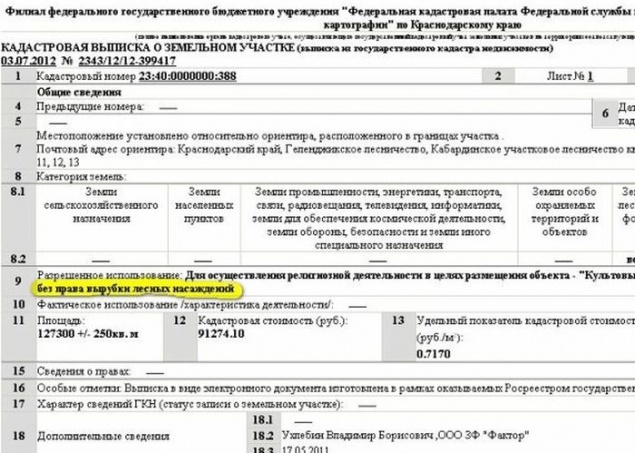 How does the Patriarchate lease terms can be seen when comparing the satellite image in 2004 with the above scheme.
It was easy to calculate that for the construction of the palace destroyed about 2 hectares of unique forest of the Red
Pitsundsky pines (shows contours of cuttings).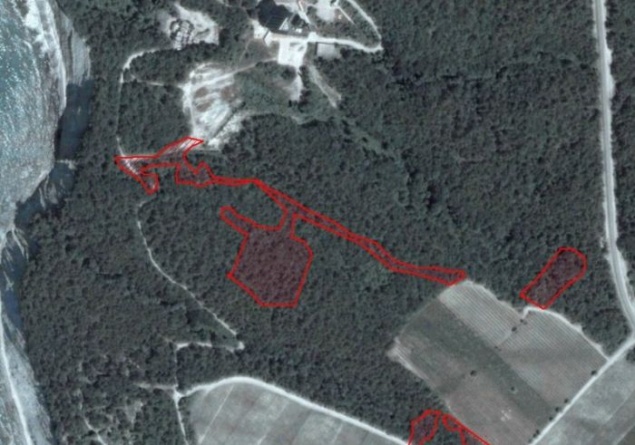 On-site trees grew tightly guarded palace, but neither prosecutors nor RPN, neither the President,
where we wrote letters, cuttings not found.
Last year's letter to Patriarch Kirill with a request to remove the fence, which violates the rights of citizens to access
in the forest and to the public foreshore, remains unanswered.
The answer to him was the modernization and expansion of the fence suschestvovashego of fortifications around
residence by the Tajik migrant workers.