Will 106 colorful photos and a lot of fascinating comments. Be patient, it's worth it)
Proof
Part I. Introduction to the country.
From the author: this post was to appear on 31 December. But I decided to publish it later, just a New Year's hangover will be good to read something.
Yesterday, finally I took the car. It turned out the whole test. After I threw the company Thrifty, I booked a car at Alamo. They confirmed that they have a car, take the loot and were told to come to the airport to pick her. I arrive at the airport, looking at me and the manager said: "Ah-ah-ah-ah-ah! Mister, we had 3 days of no cars! Why all central office sends me! Sorry, but up to 3 January no cars, no! "I have thought I would have 2 days rebate on the beach.
But then again I was lucky again. Well, I have readers in the Dominican Republic, they helped find a car without rolling offices. Within an hour of bright Zhelnov Toyota VF-Cruiser I was near my hotel. Total for $ 100 per night.
I went to explore the country.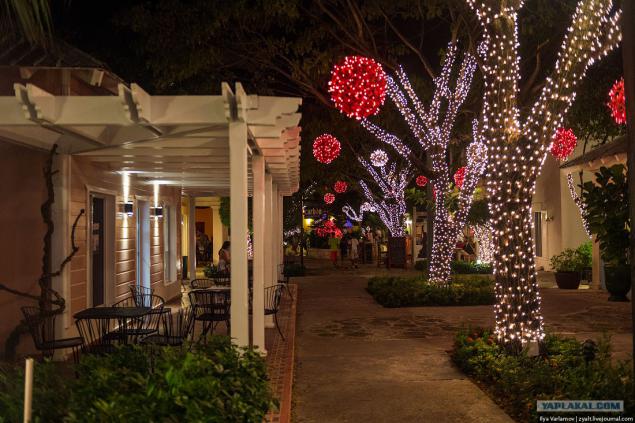 01. First stop - La Romana, a pretty town in the south.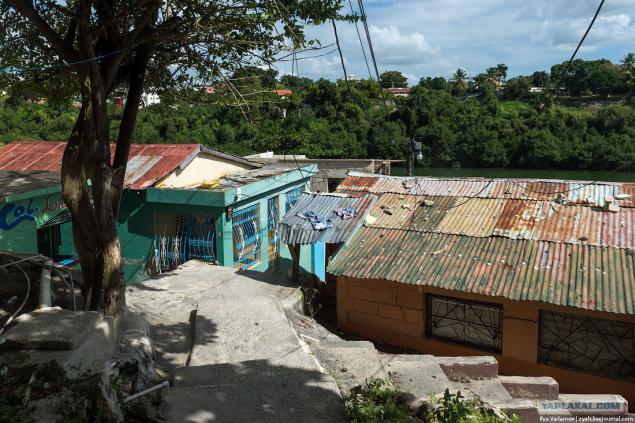 02. In the Dominican Republic live awfully nice people. All are welcome, like to be photographed, to help the Board is not intrusive. I do not remember the country, where it was so komfotno travel. Even in tourist areas no stick, no begging for money or trying to deceive.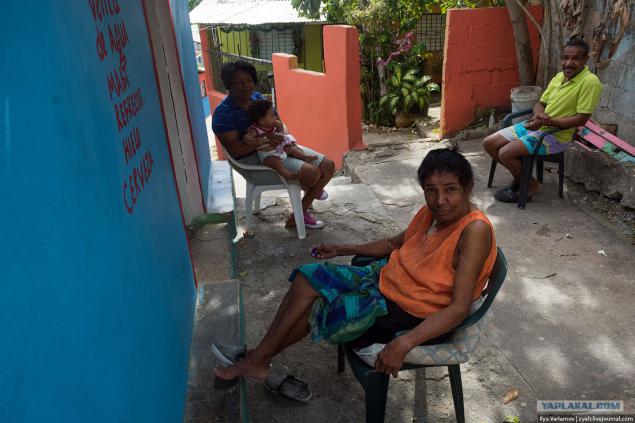 03. In La Romana has the same name river, the banks of which are lined with colorful houses of fishermen.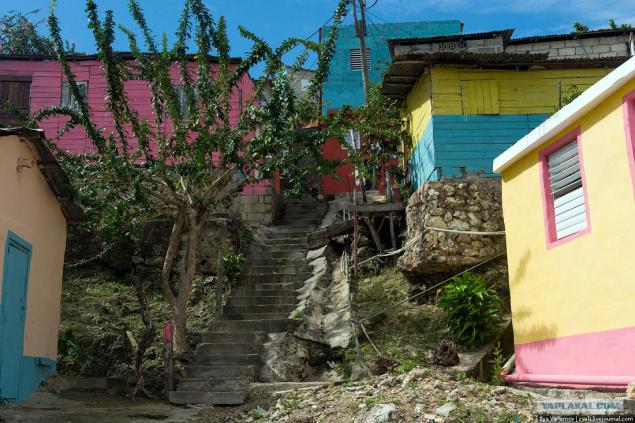 04. Yet there is cats.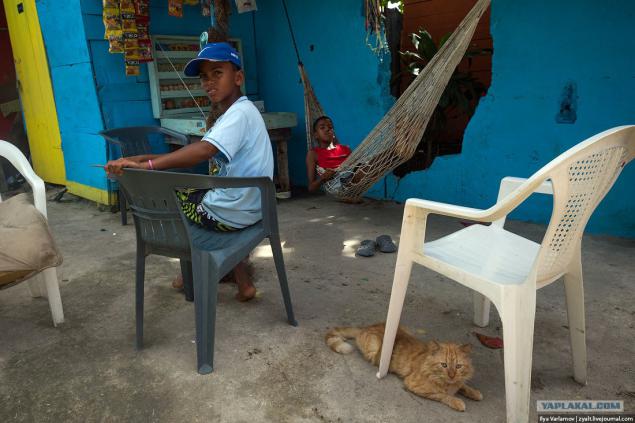 05.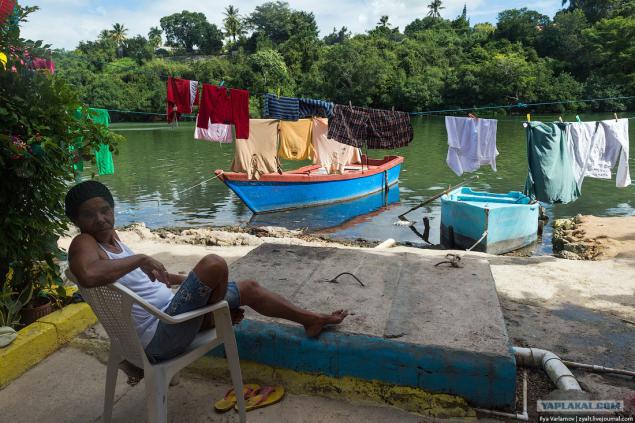 06. I recommend.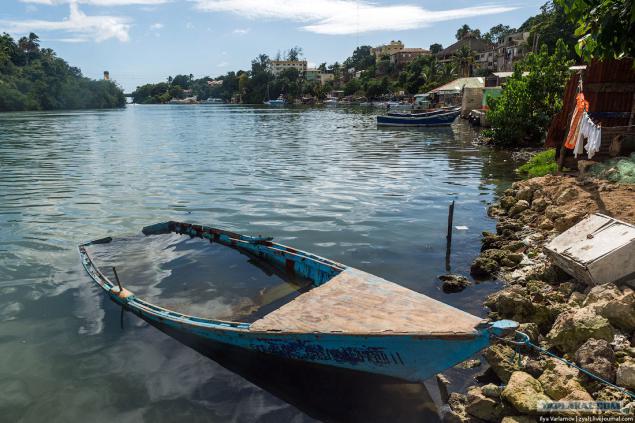 07. On the horizon is seen a cruise ship, there is a terminal where bring PUPS.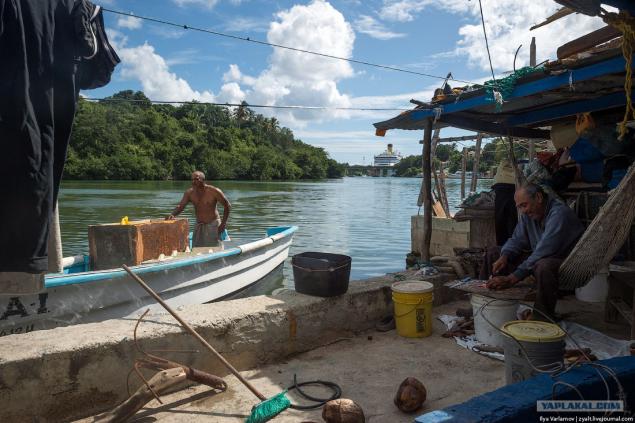 08.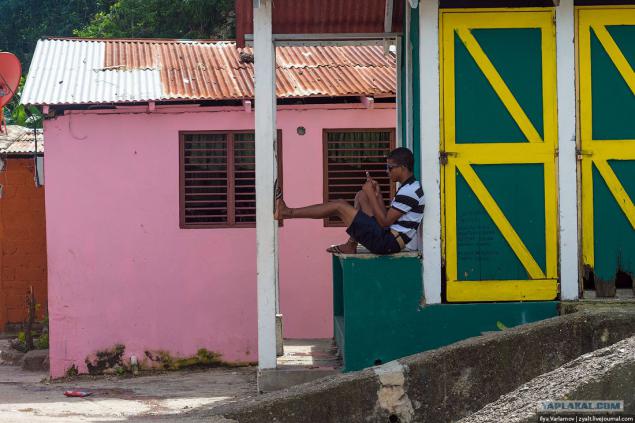 09. All drains from homes drained into the river.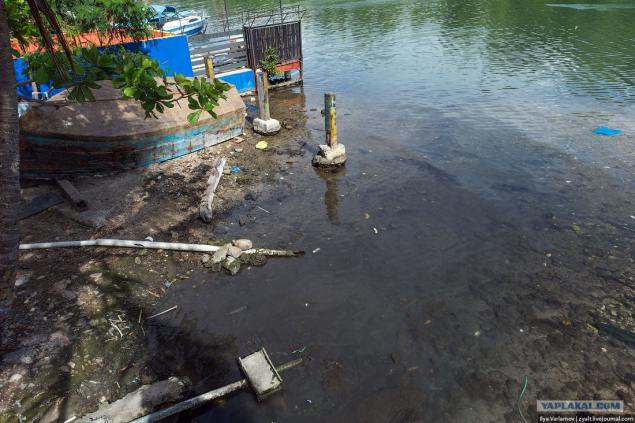 10.
11.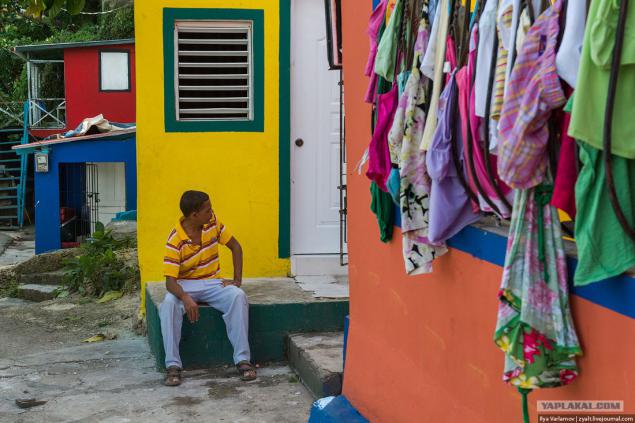 12.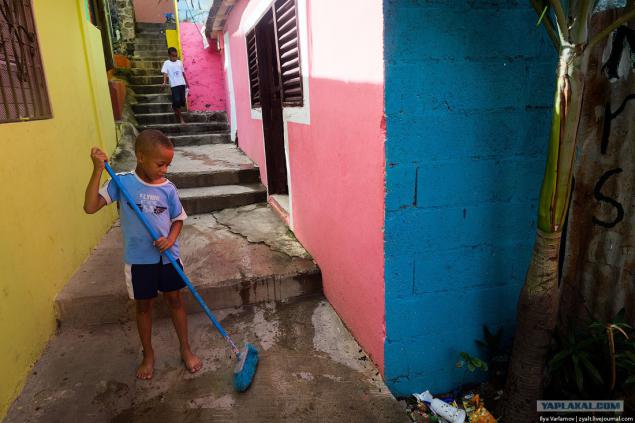 13. The interior of the local houses.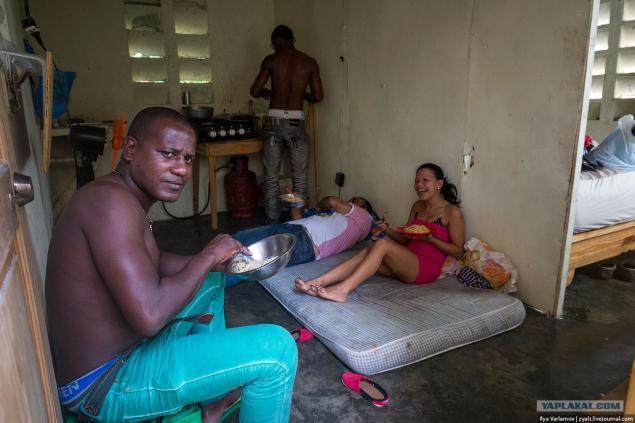 14. Streets of La Romana.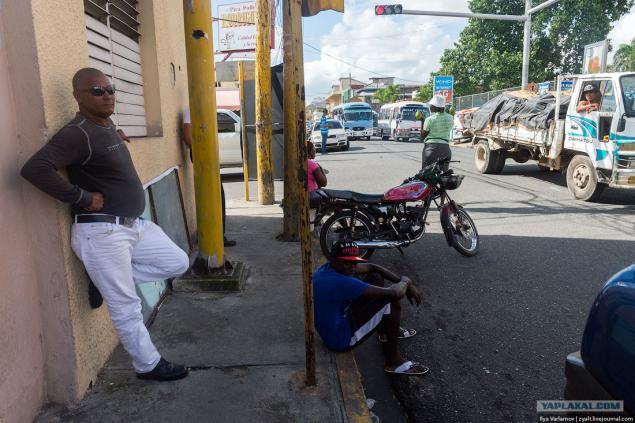 15. minibus.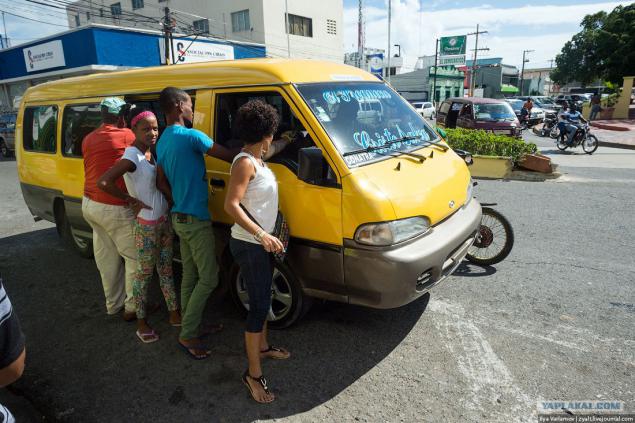 16. Watermelon unusual shapes, such has never seen.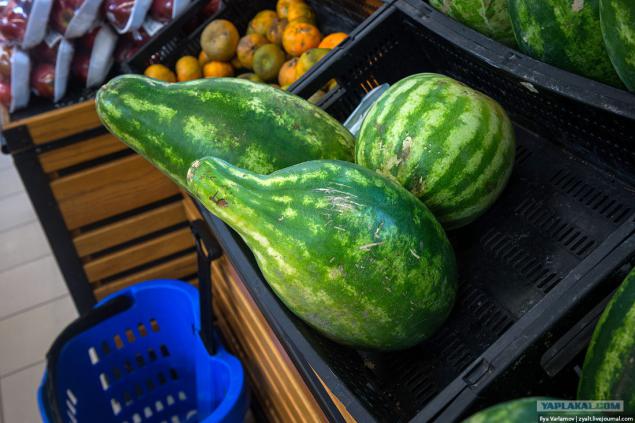 17.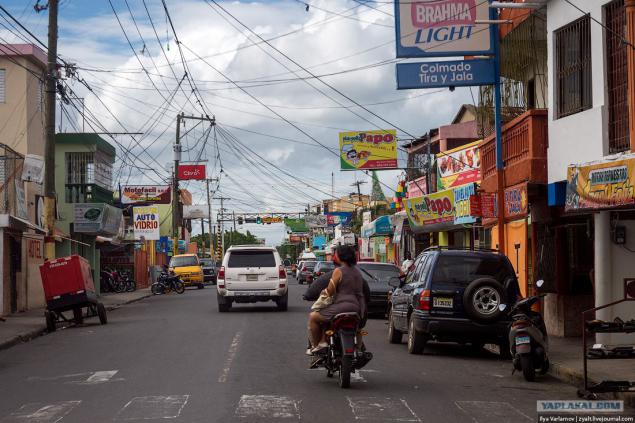 18. Next stop is San Pedro de Macoris. Almost all cities have the same layout. In the center of the square with benches and gazebos, sculptures certainly some. Around the rectangular colonial buildings, mostly one-storey. Nothing interesting.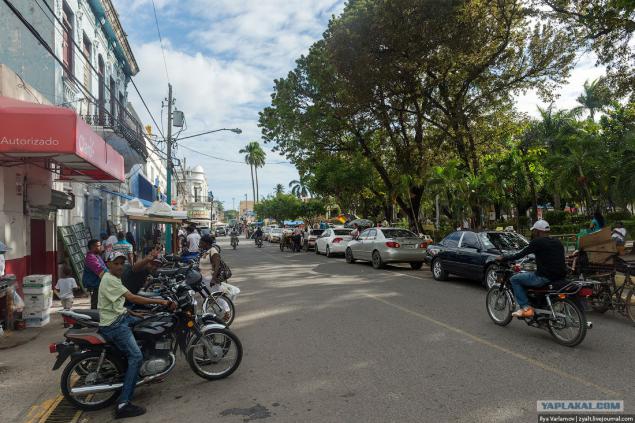 19. Streets.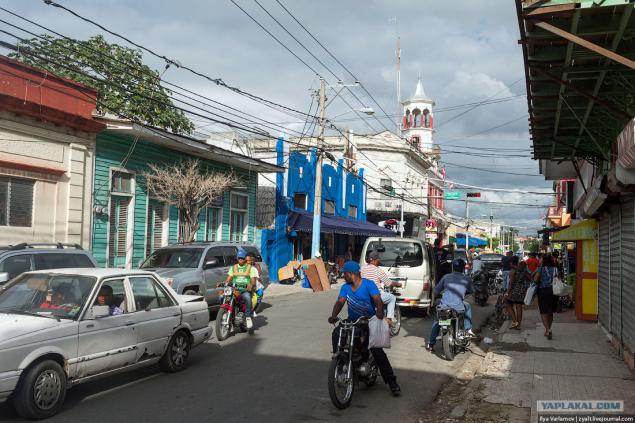 20. La Romana Coca-Cola sponsored the installation of traffic signs, signs are now at each of their logo. I'm at the beginning of Shuga, from a distance like a "brick", and then used.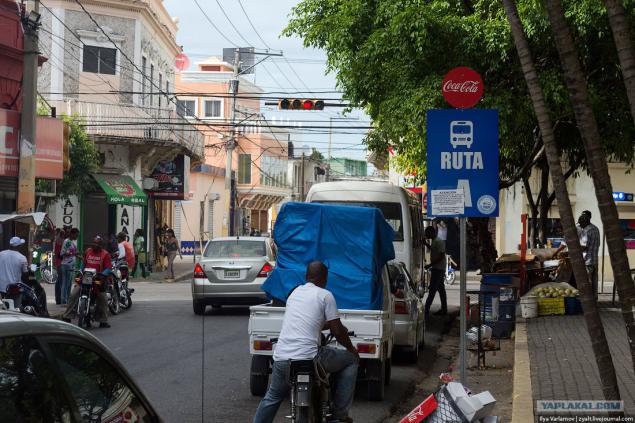 21. Quay.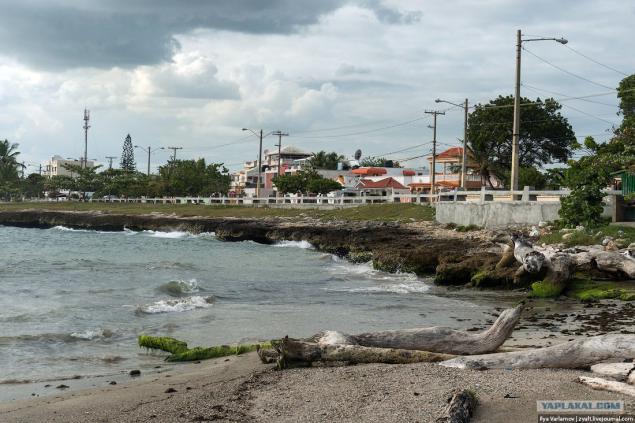 22. Fire.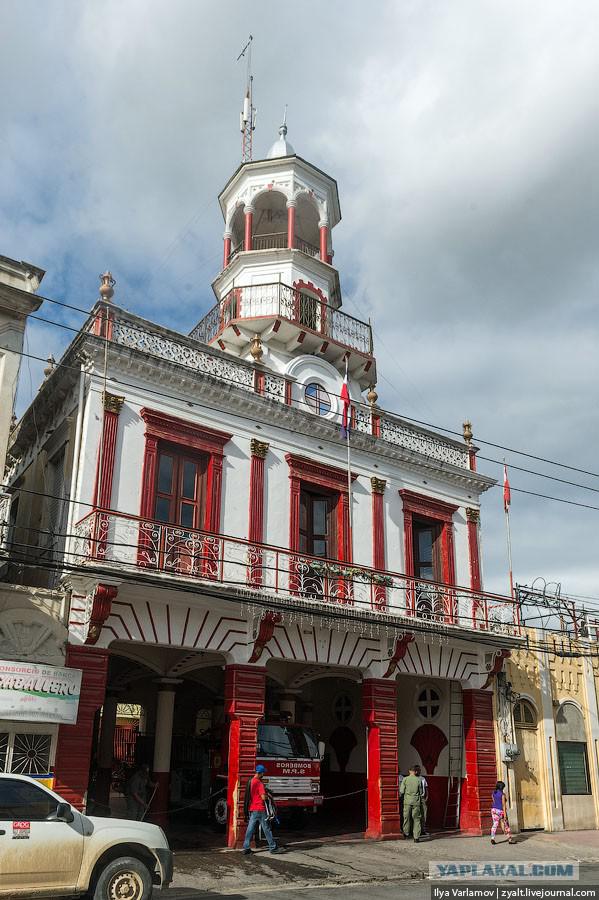 23.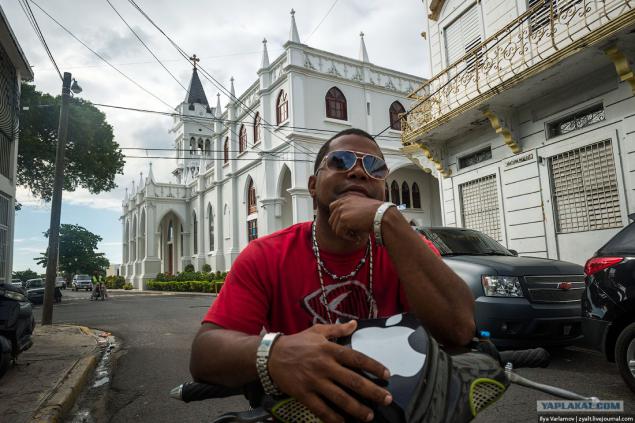 24. Behind the wheel sat a big black man near the woman of Slavic appearance. Pity picture does not transmit music that could be heard from this Hammer.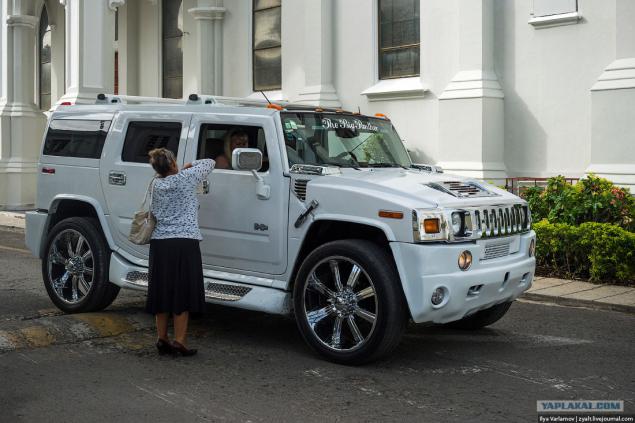 25.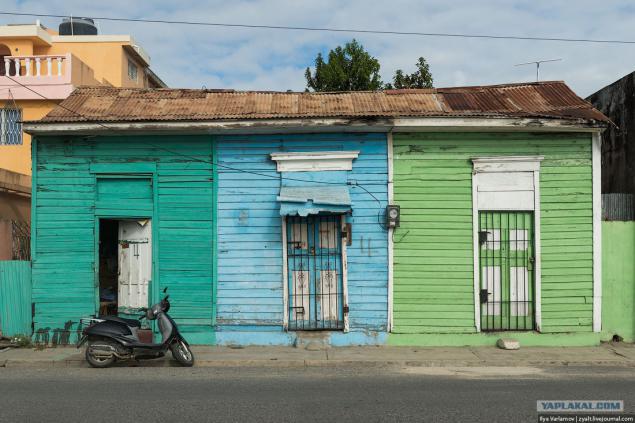 26.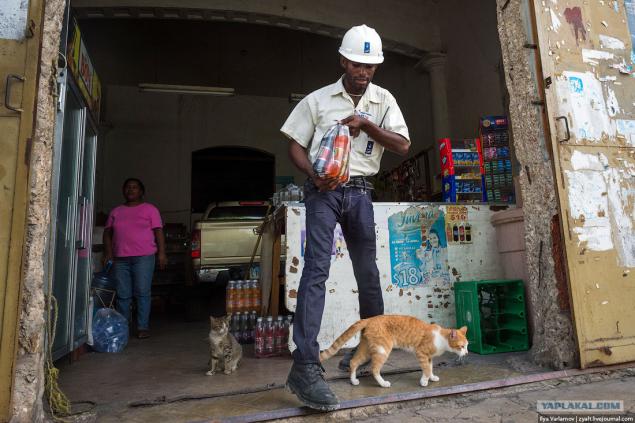 27.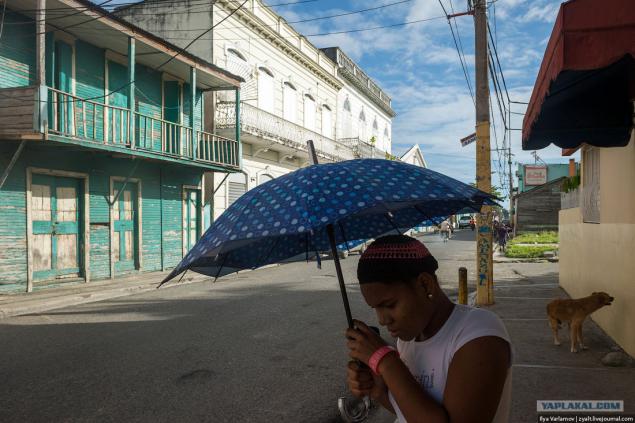 28.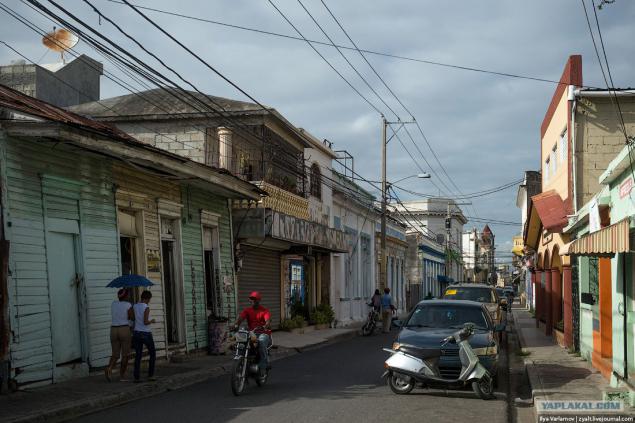 29. All play baseball.
30.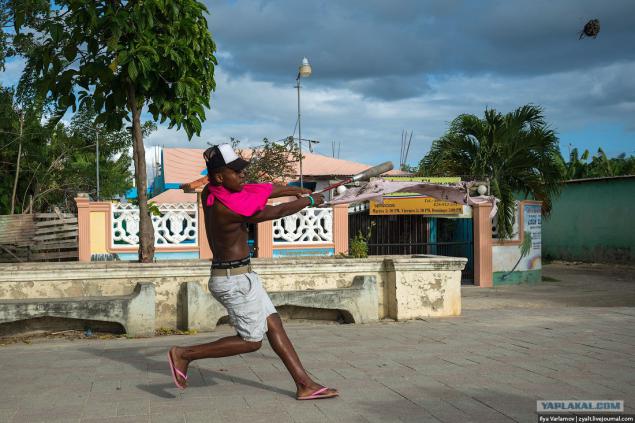 31.
32. Street Catering.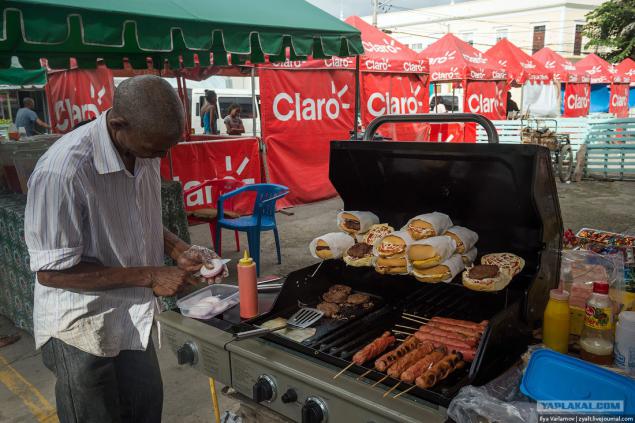 33.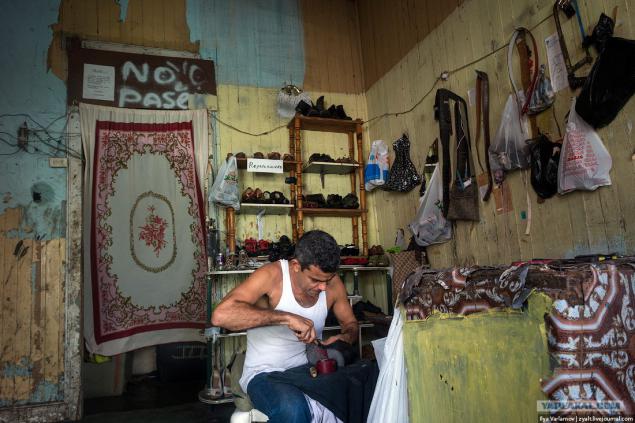 34. Fashion.
35. Going further north, in the direction Hato Mayor. My car.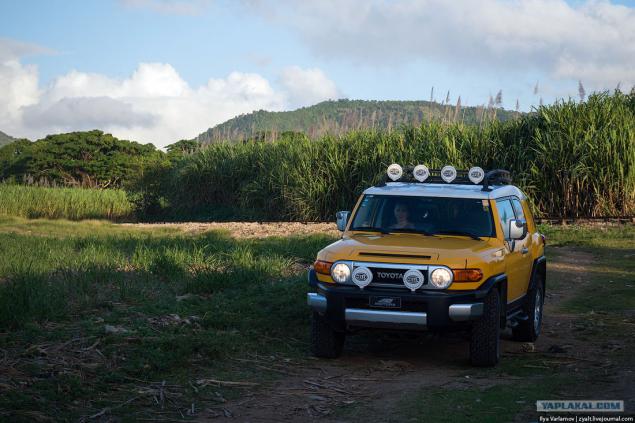 36. There are grown sugar cane.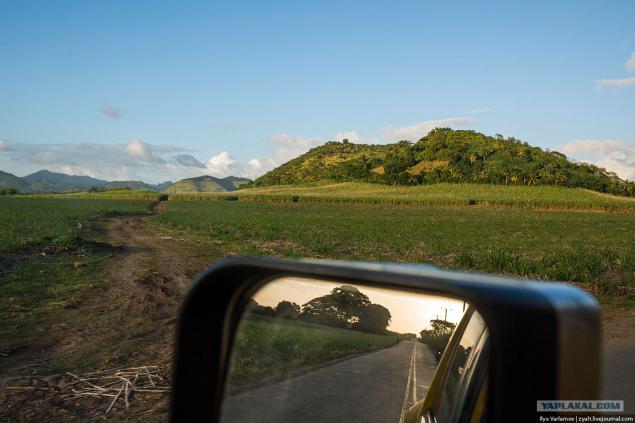 37. I thought to Dominikate ass, and here are all very well, all work, all ladybugs grazing, fields, gardens, nobody is sitting idle. Right Belarus.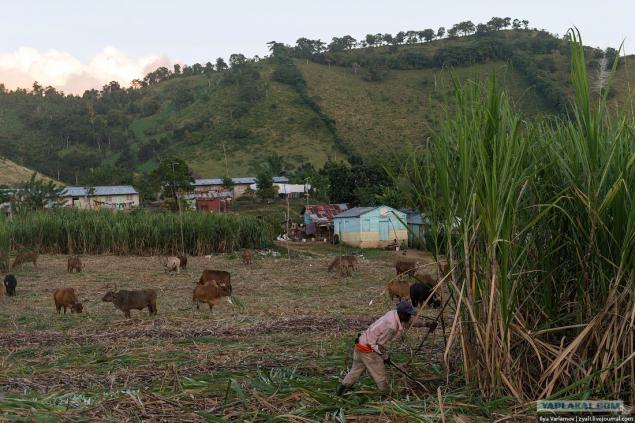 38. The village where the workers live cane plantations.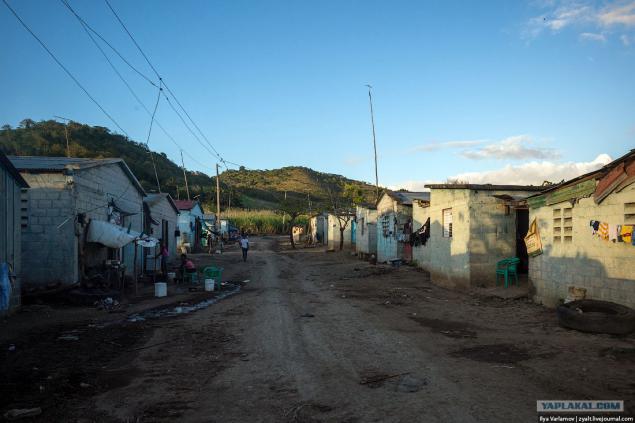 39.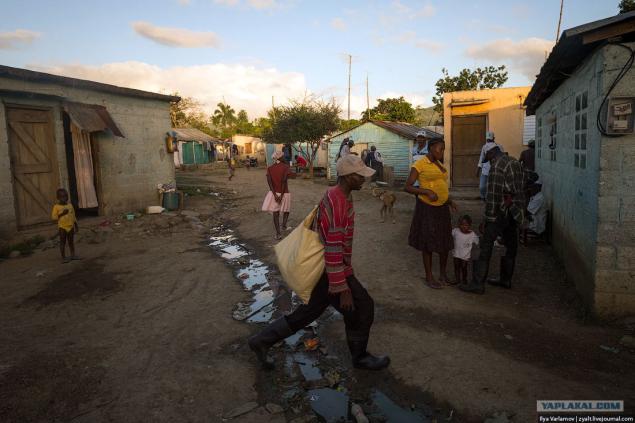 40. In the evening, people were brought to the plantation tractor.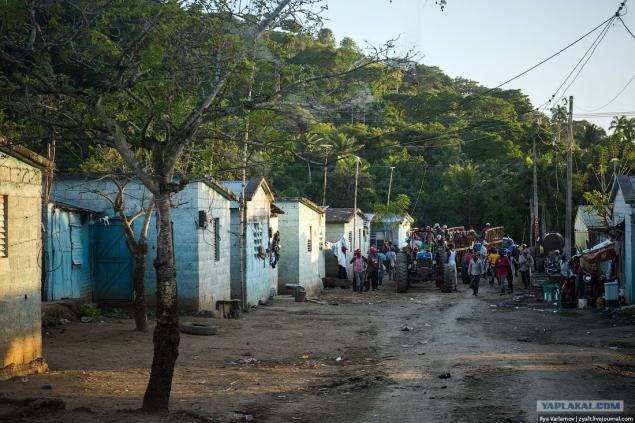 41. Returning home from work.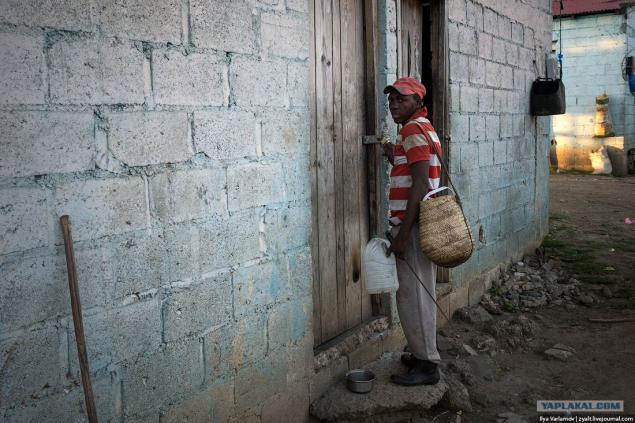 42. Normal village life.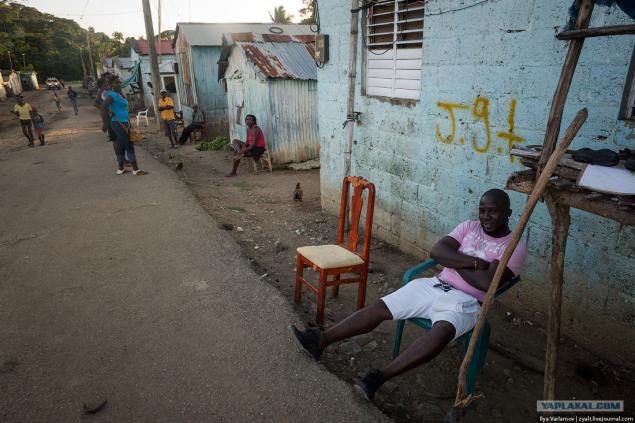 43.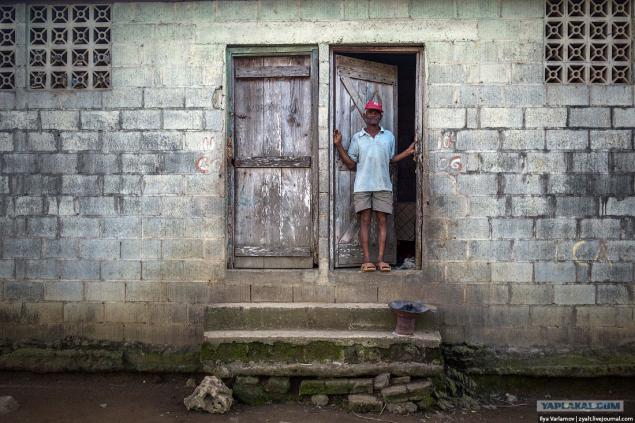 44.
45.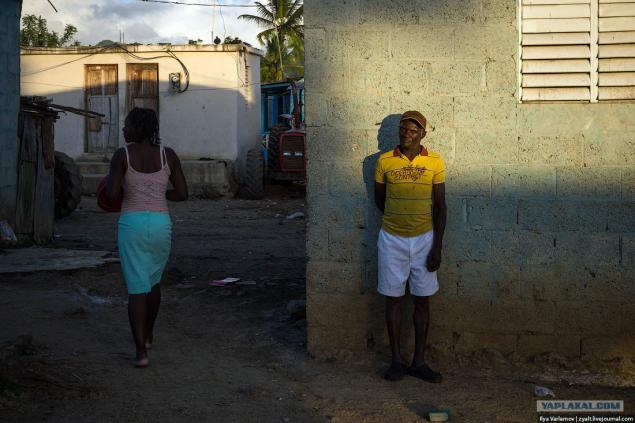 46. ​​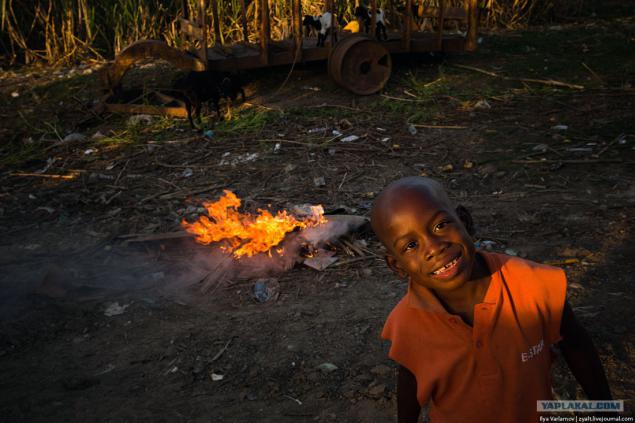 47. The town of El Seibo.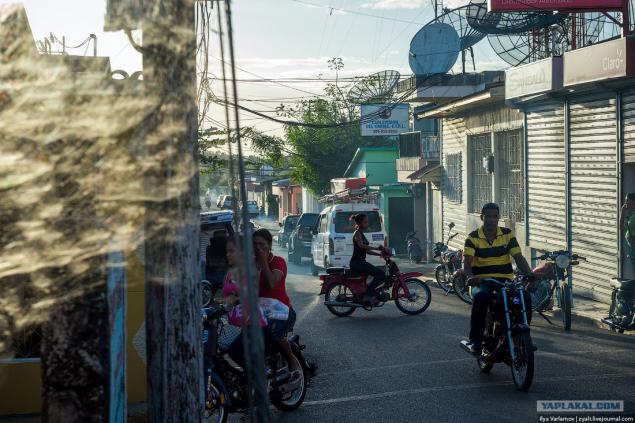 48.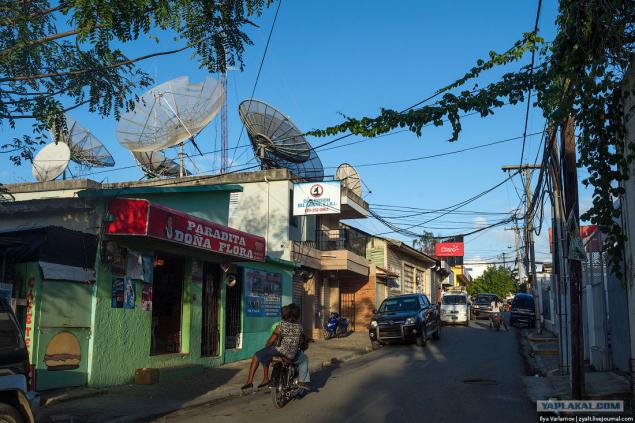 49. In every village there are saomdelnye tree. Firs then decided to do from beer bottles. Under the tree necessarily any Christmas and New Year syuzhetik with wise men, reindeer and Santa.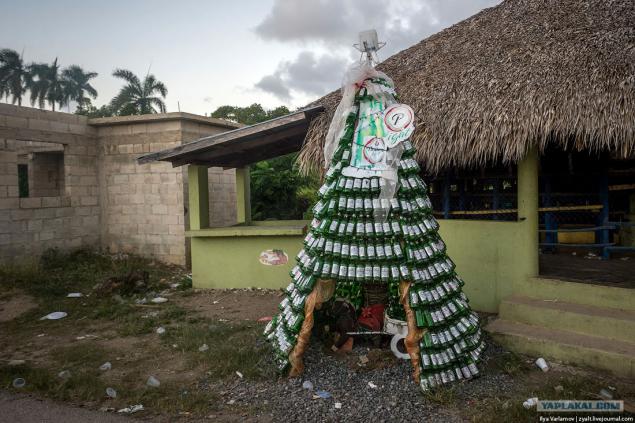 50. The Christmas tree in another village.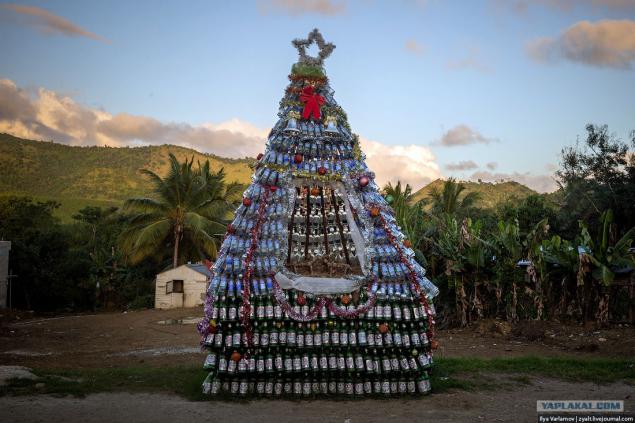 51. All frightened Dominican roads, but in reality it was not so scary. The most important thing - the road is very good. Cross-country highway is excellent pay, where you can safely keep an average speed of 150 kilometers per hour. Other roads are also good. The only problem - go all night with a headlight. Especially buses and trucks much blind. Well, kids love the night to catch on the rollers in the roller coaster ride. All the time you are afraid to crush another juvenile moron.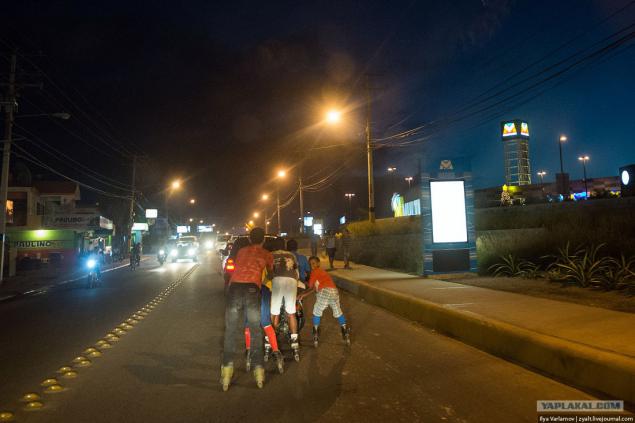 52. Trees in the Dominican Republic to decorate in the Moscow - only the trunk and large branches.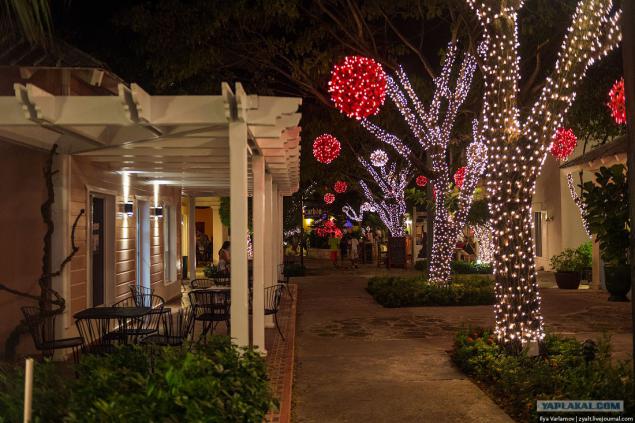 Part II. Celebrating New Year.
All my life I wanted to see the New Year in the slums. And yesterday I ever closer to the cherished dream. This fun, simple people without Ponte and expensive restaurants, sincere joy, fireworks, rum and cigars, dancing until dawn. What could be better? Finding a suitable location I went to Santo Domingo, capital of Dominican Republic.
I think it'll make a surprise to his wife. We sat down in the morning in the car and drove off. From Punta Cana to go there for about two hours if you do not hurry at all. The road is excellent, only one traffic light in all the way. We arrived in Santo Domingo, we go to a nice restaurant, an eating, and then walk around the city until the evening. So before New Year's is for two hours and I'm going to find a place to shoot. It seems to be a suitable area is found, a lot of people on the street, playing a great catchy music. But I want to turn in the poorest quarter, as the wife of Gauvreau: "What are you doing! There's also the slums! Let's go from here soon, I'm afraid! "... I immediately became suspicious. Surprise her husband was not impressed ... She had thought I had her in a restaurant will lead, champagne, blue light, evening dress, I dressed in a tuxedo ... In the end, celebrated New Year, of course in the slums, but very fast and crumpled, as some people were scared !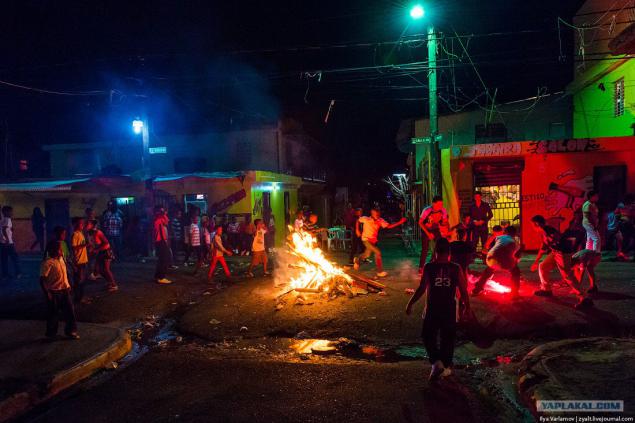 01. Going to Santo Domingo.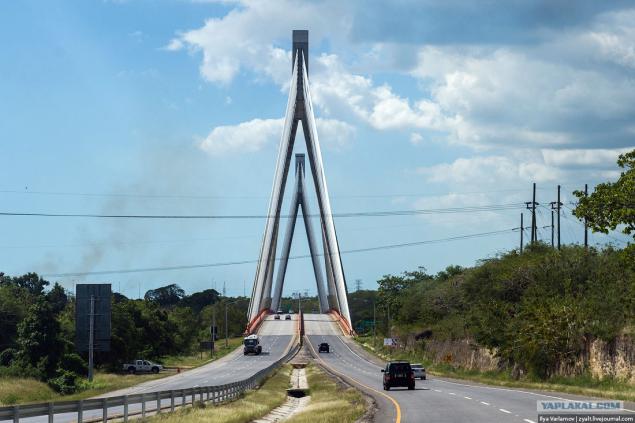 02. Suburbs.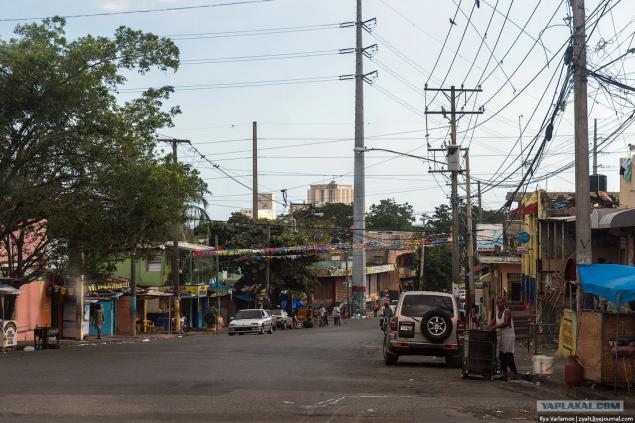 03. Santo Domingo was a very nice town with lots of good cafes and restaurants. However, in the New Year's Eve all closed.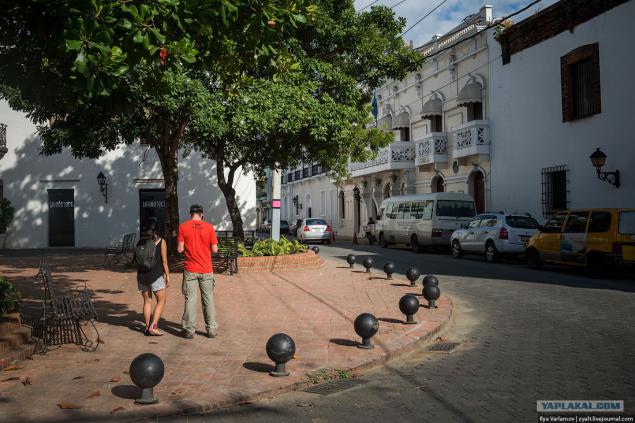 04. Saw plitochki and wept ... right Moscow 2011.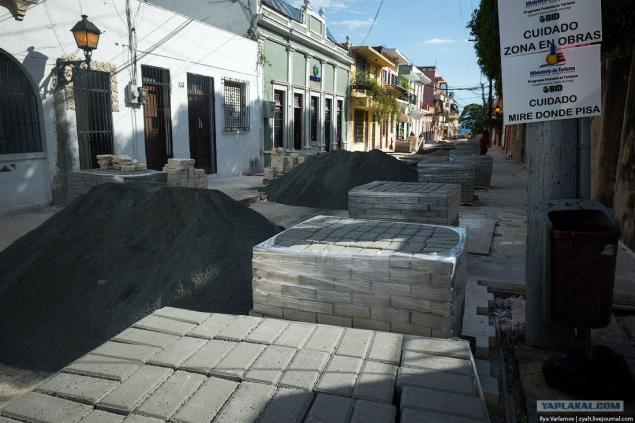 05. The streets of the old town. He lives in Santo Domingo, 2 million people.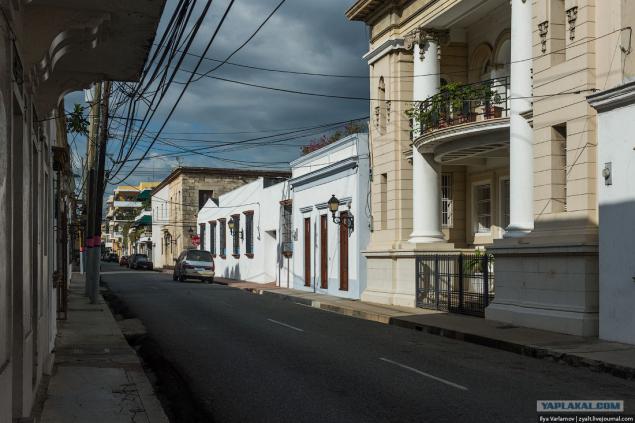 06. Previously, the city was called New Isabella, and then Ciudad Trujillo.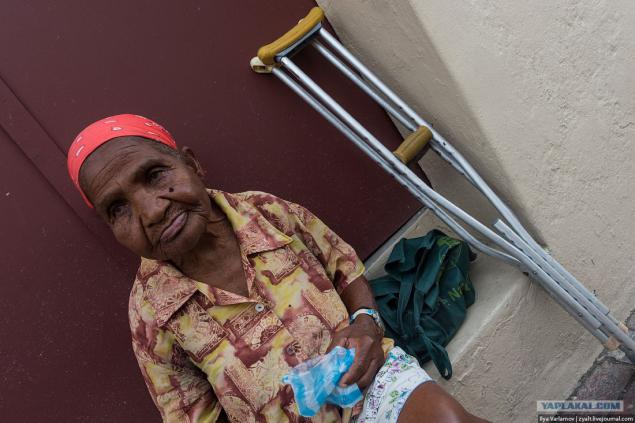 07. The city has more than 500 years, founded by his brother Columbus.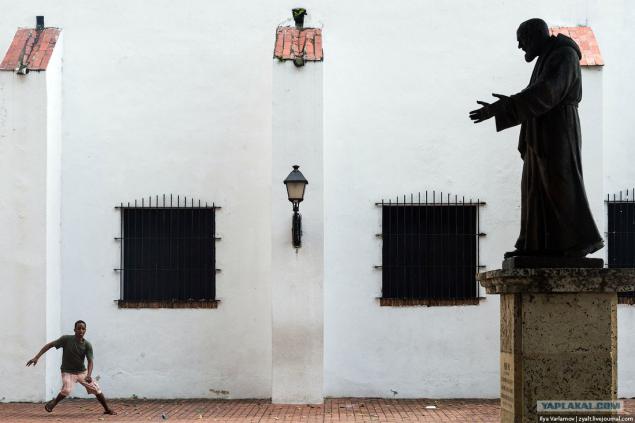 08. February 27, 2008 in Santo Domingo was a formal opening of the first underground line of the city, but because of the New Year on December 31 Metro has not worked, I never ride.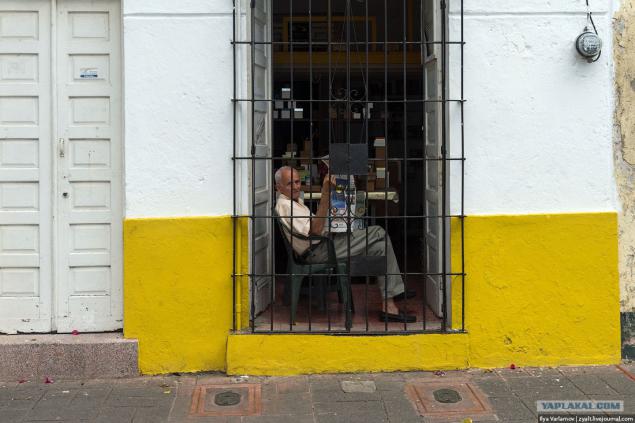 09.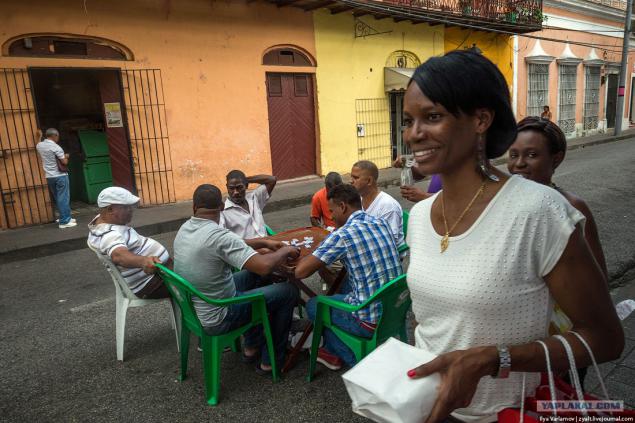 10. On the street can not be opened thump, so all are the beer in paper bags.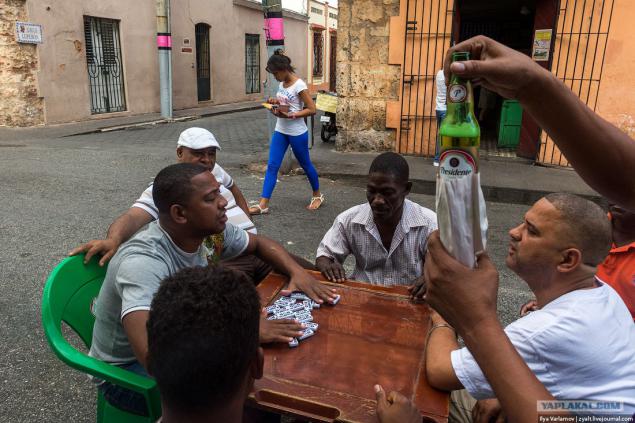 11.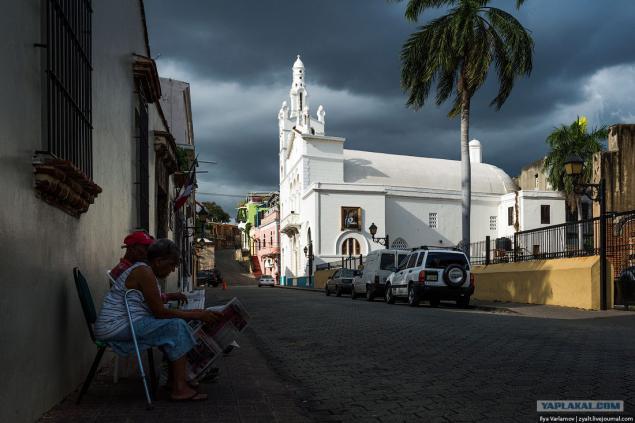 12. extraordinarily cute town, I recommend. In the old town there are many awesome small hotel with cozy courtyards.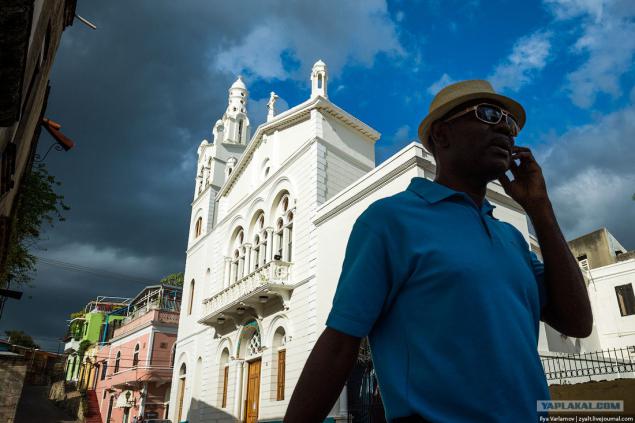 13. Garbage all just thrown in a heap on the road. Then all the garbage collected.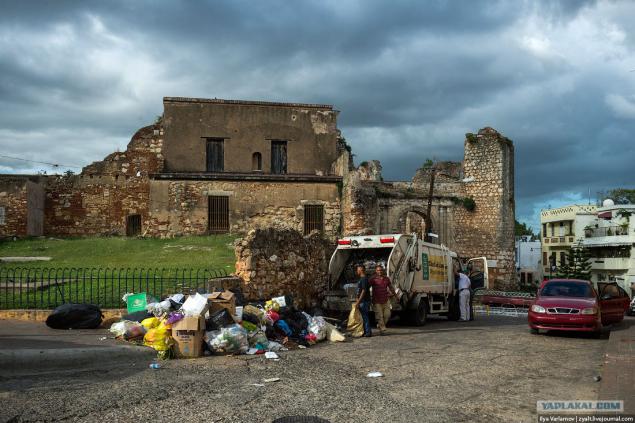 14.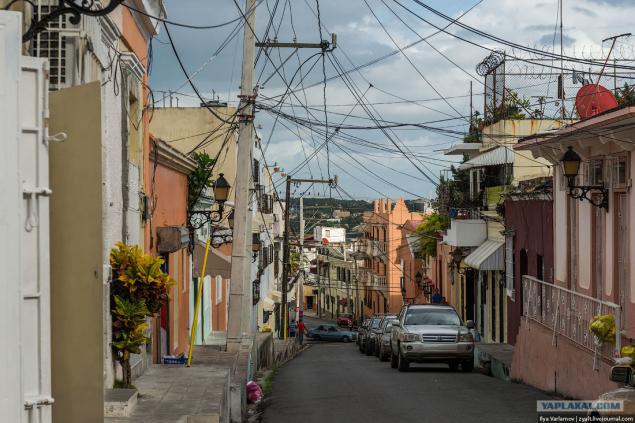 15.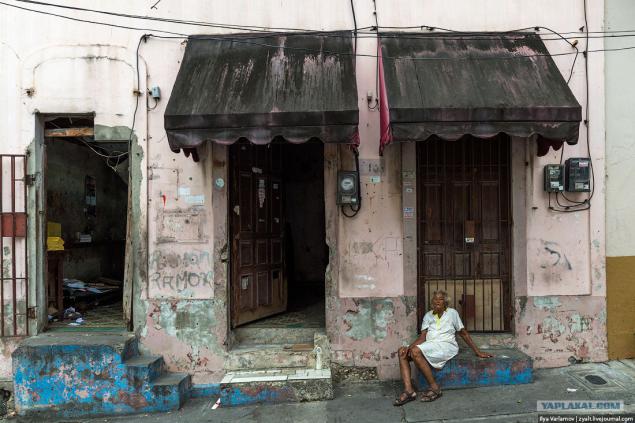 16.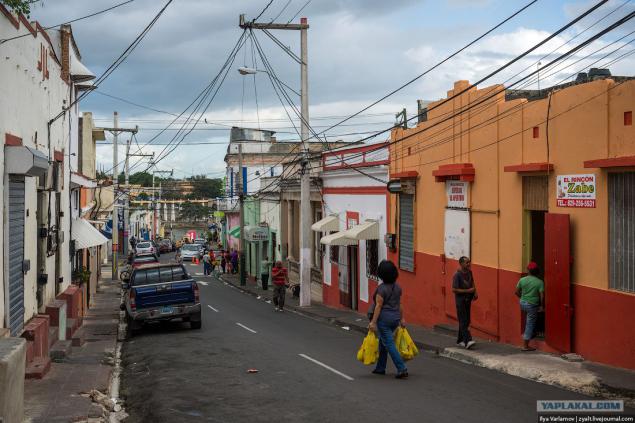 17. The local grill.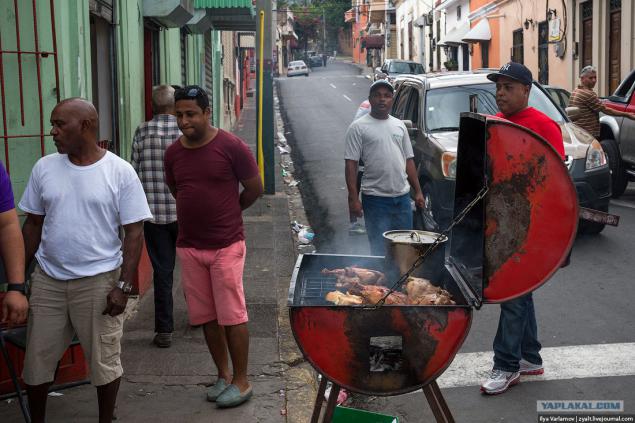 18.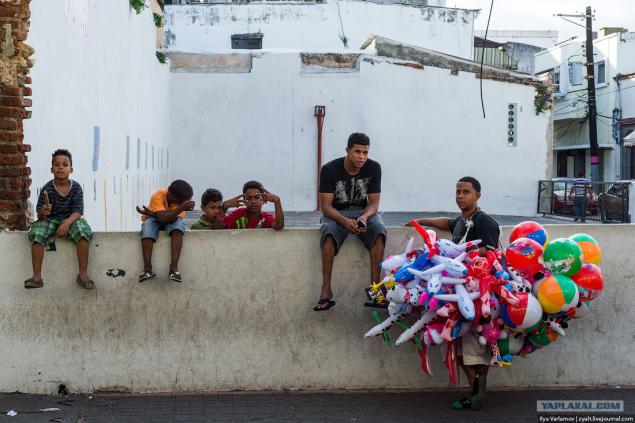 19. Many buildings in the Art Deco style, is one of my favorite architectural styles.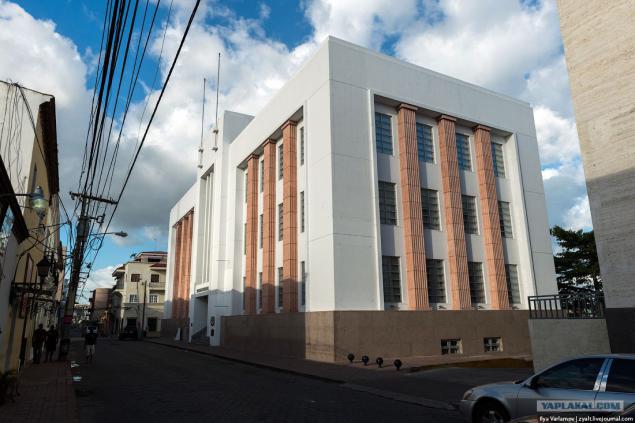 20.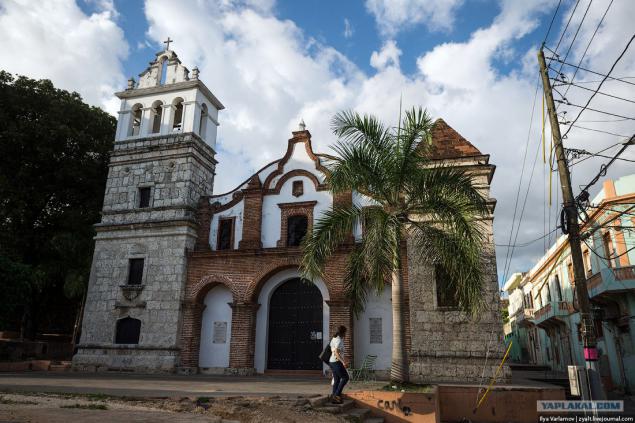 21.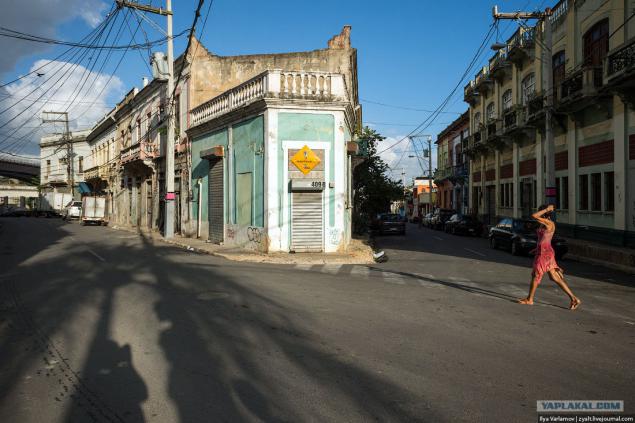 22.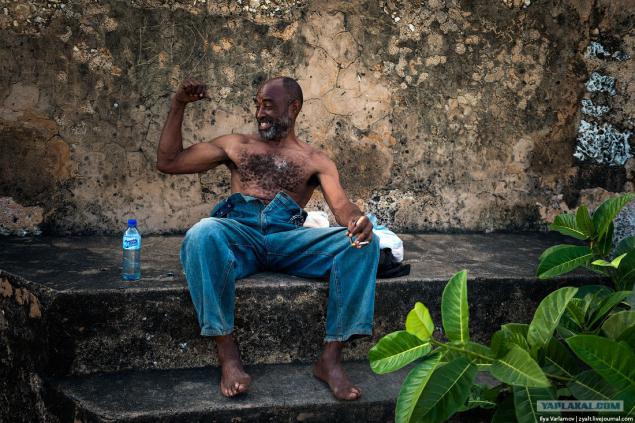 23. At the highest point of the city fortress staged a cesspool and a public toilet.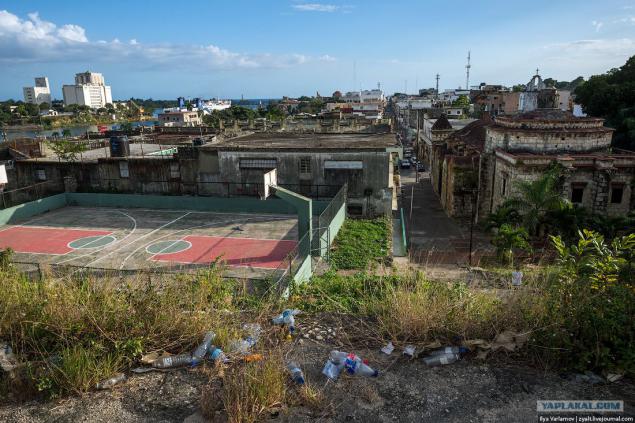 24.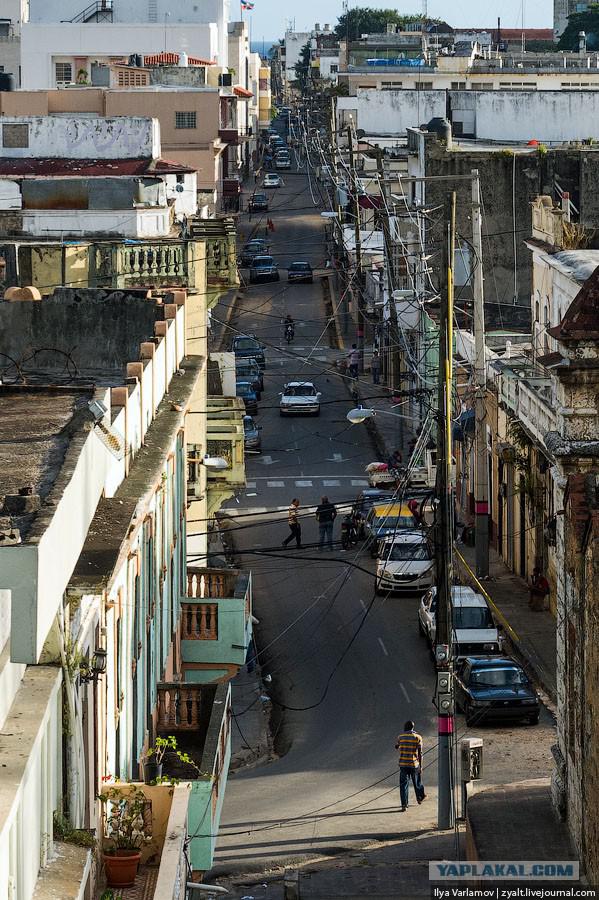 25. Look, what a cute little bear)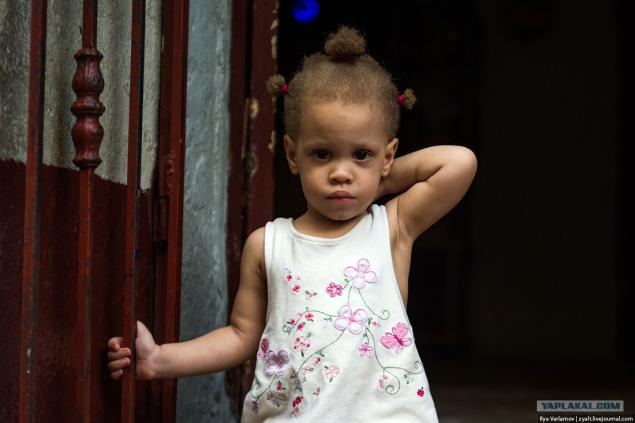 26. Sunset.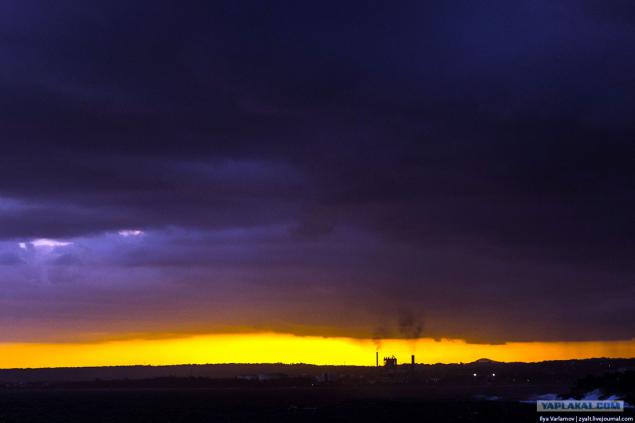 27. Sea.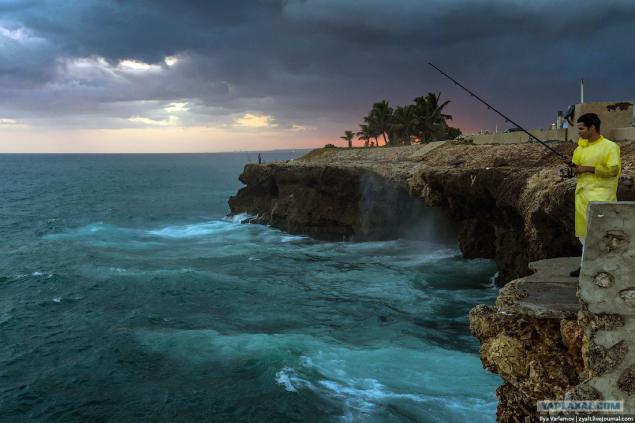 28. Public sewage)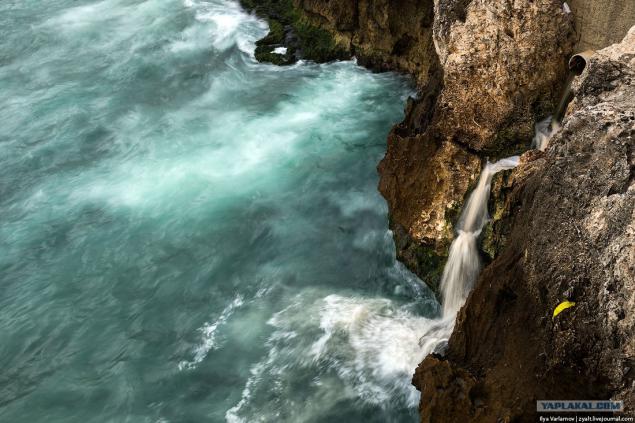 29. In Santo Domingo there Chinatown.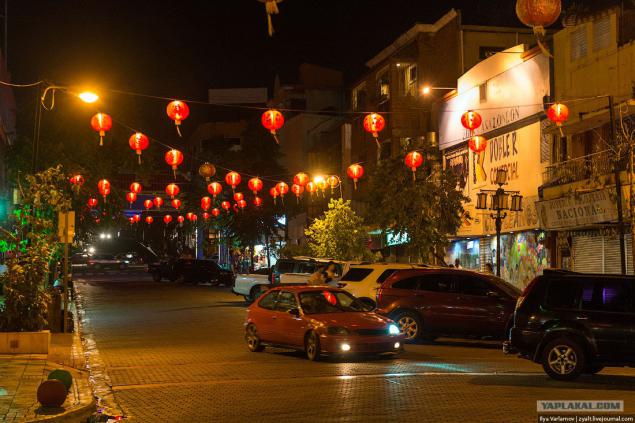 30. Ass)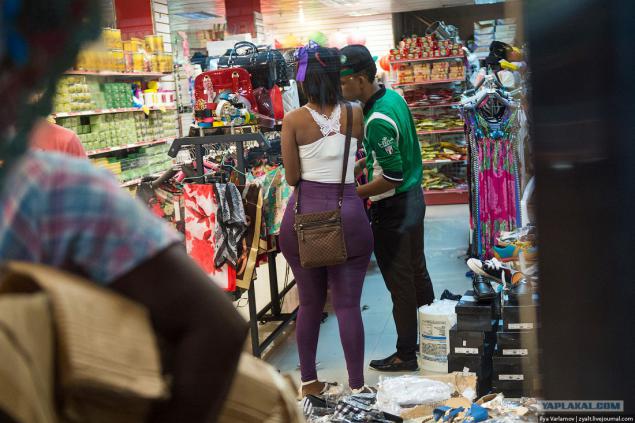 31. I had 3 choices where to celebrate New Year. On the waterfront there was some huge disco and mass celebrations. In the old center were not many people there, too, put a few scenes, the music was playing. The third option was to go to poor areas and celebrate the New Year with the locals on the street.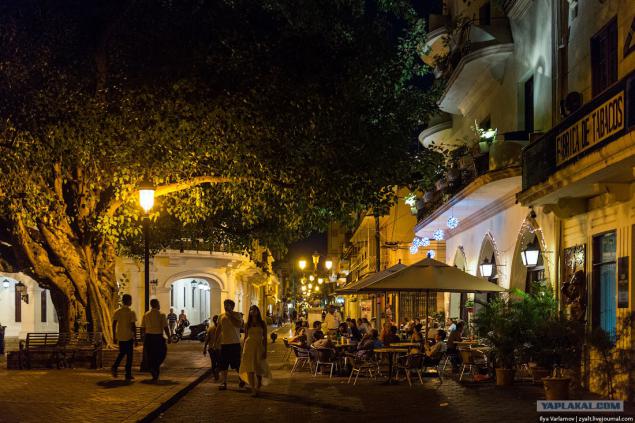 32.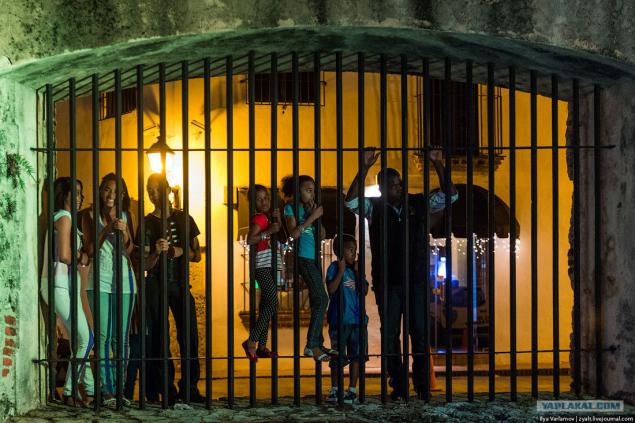 33.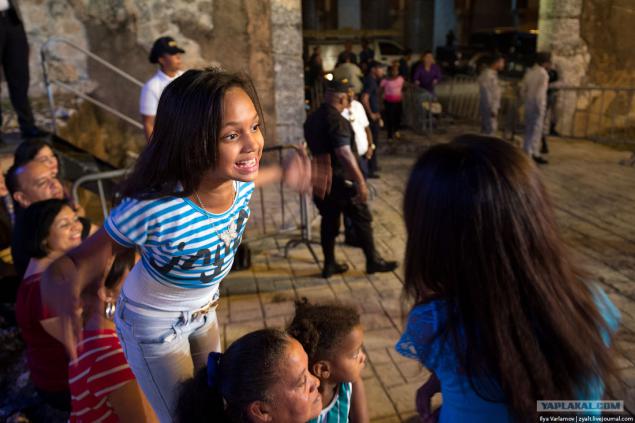 34. Concert with the old town.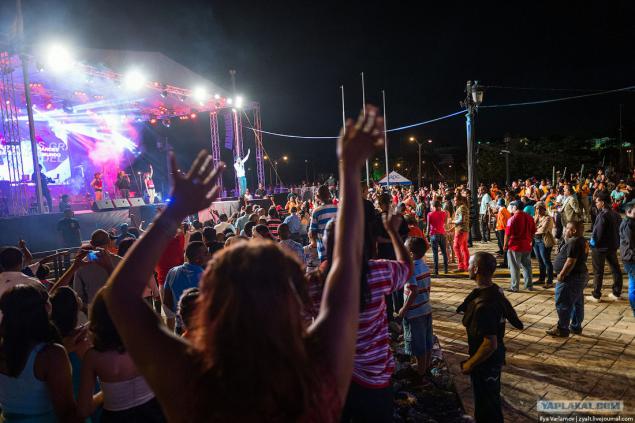 35. People lit some cock in his pants.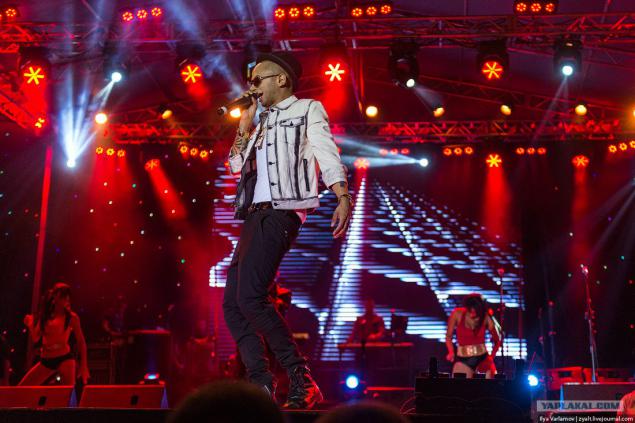 36. Mod.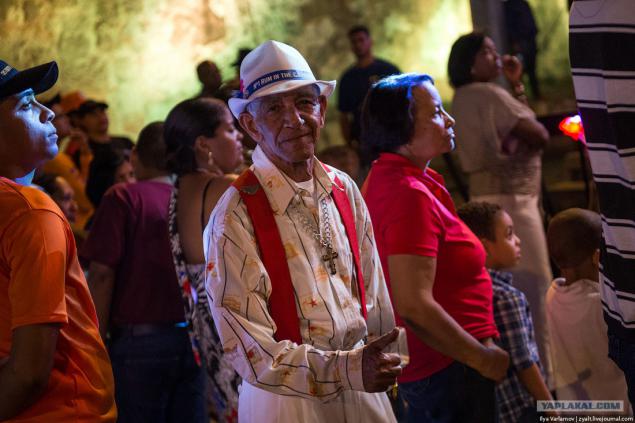 37. It noted the tourists.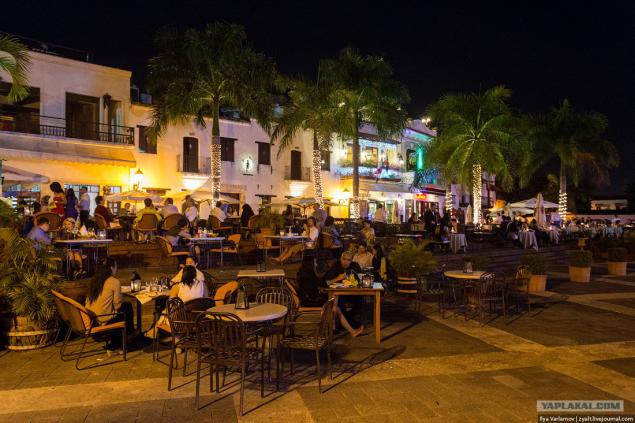 38. It noted with guys working-class suburbs.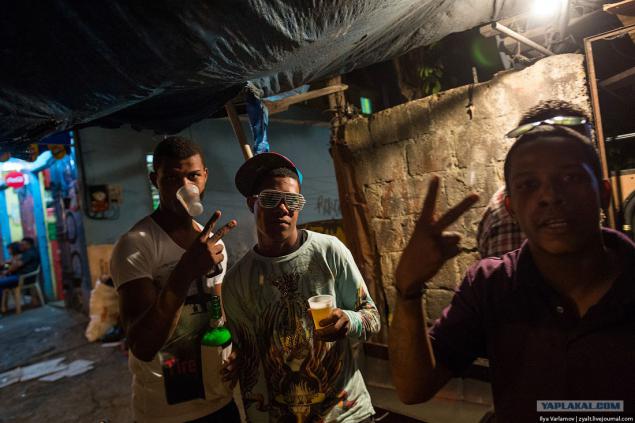 39. Cottages. Often you can see a picture when the TV is in the window, and the whole family sitting in the street and looks it.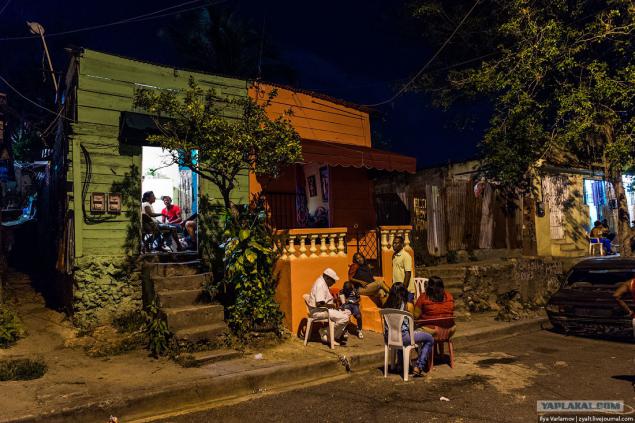 40. As soon as it got dark, everyone started to put chairs on the street, many of the streets in poor neighborhoods blocked, there lay the table.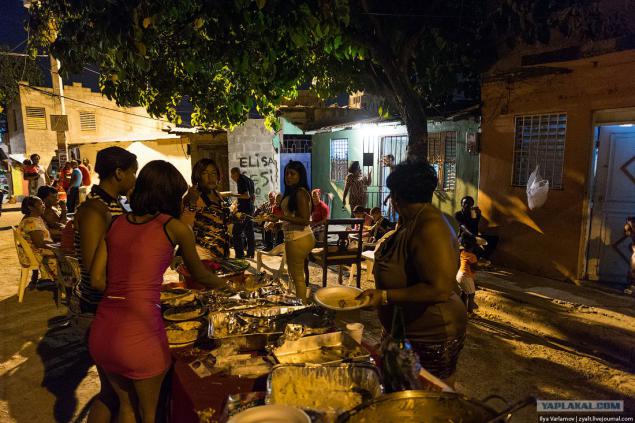 41. Houses are very small, so come inside is physically impossible.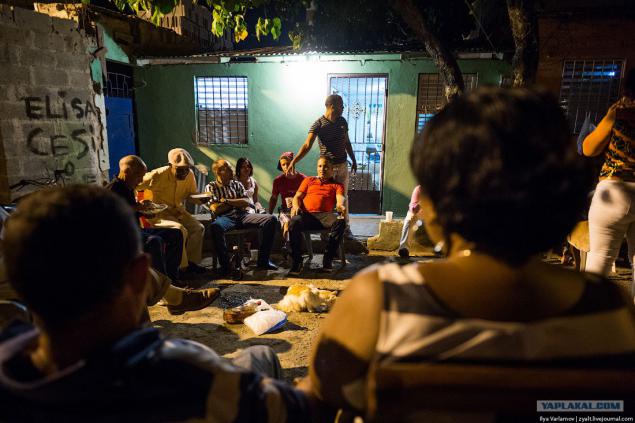 42. The main attribute of the holiday here - loud music. The louder - the better. Columns can be pulled out and play at full volume, you can play music in the car and open all the windows.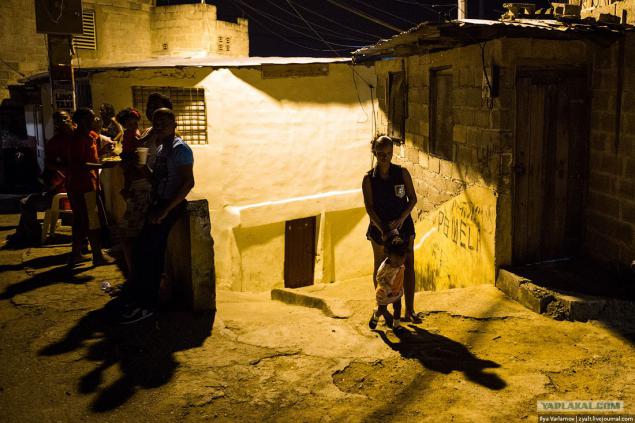 43.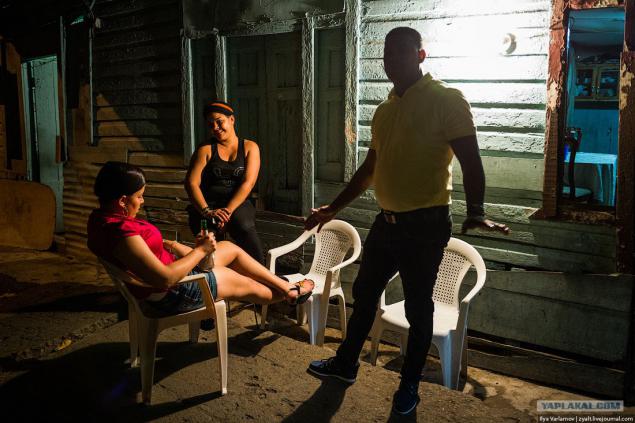 44. Police.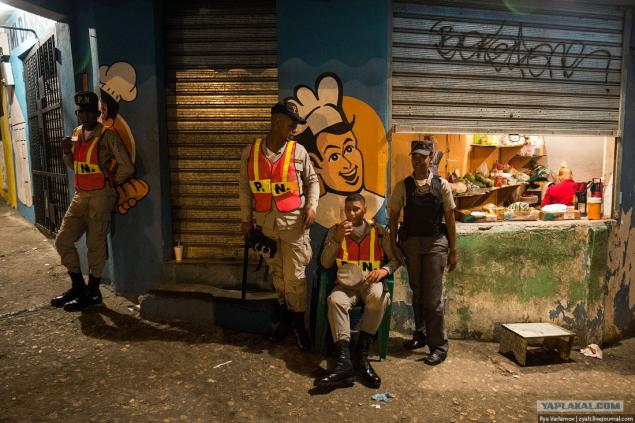 45.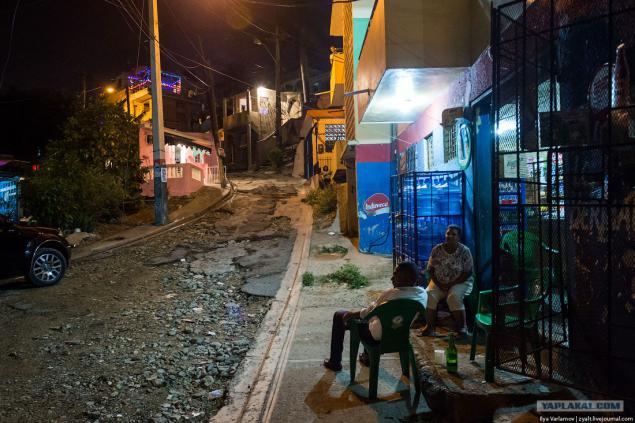 46. ​​Closer to midnight street cover and light fires.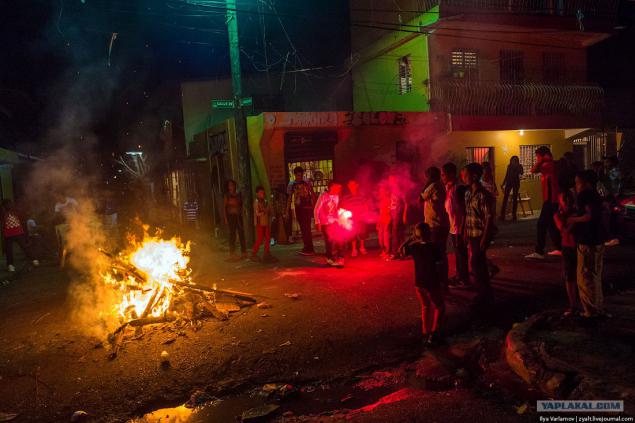 47. bonfires throwing pyrotechnics)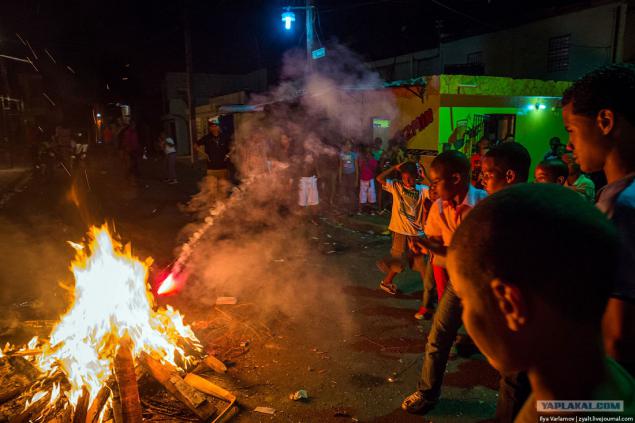 48. In general, it is necessary, of course, to see). Wife locked in the car and watched in horror for a while)))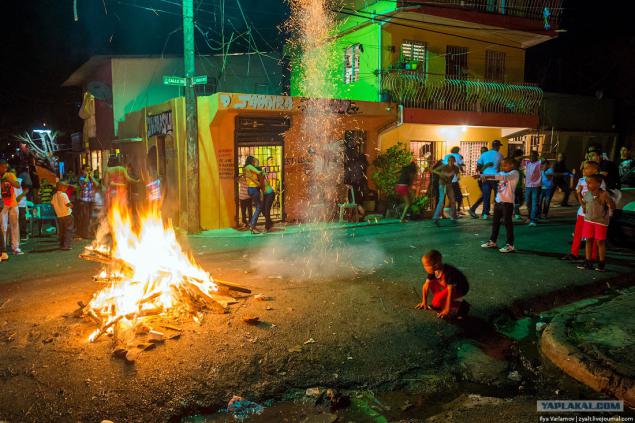 49. Under the explosions of firecrackers, children begin to jump over fires.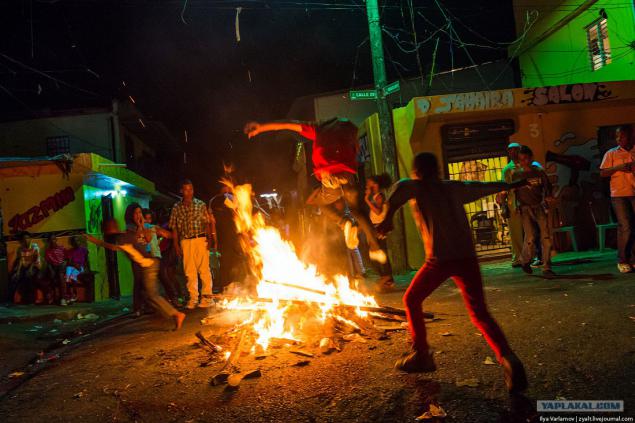 50. beautiful) walk the streets, the impression that the riots or pogroms.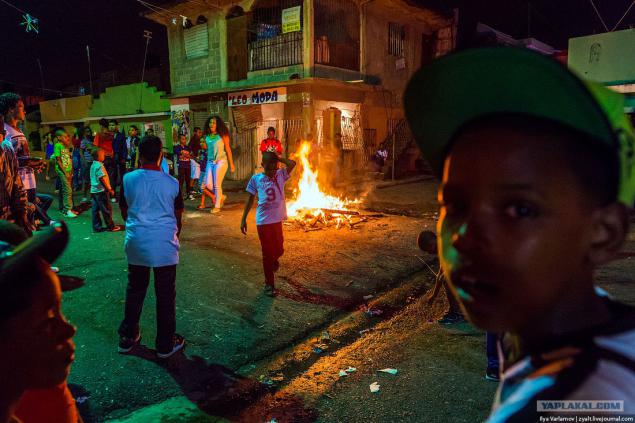 51.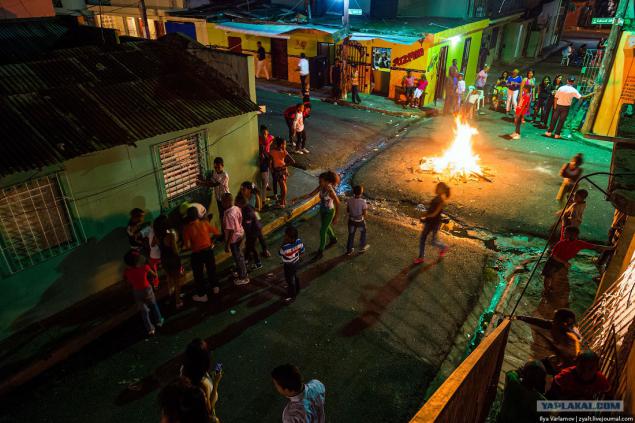 52. Well, all dancing. Dominicans are very cheerful and kind people.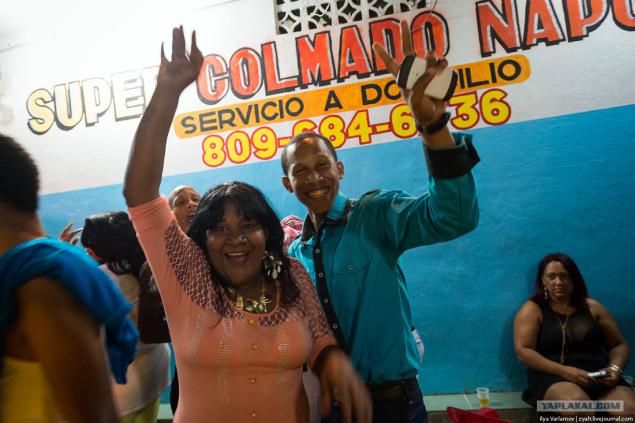 53. Never, I never met even the slightest hint of aggression.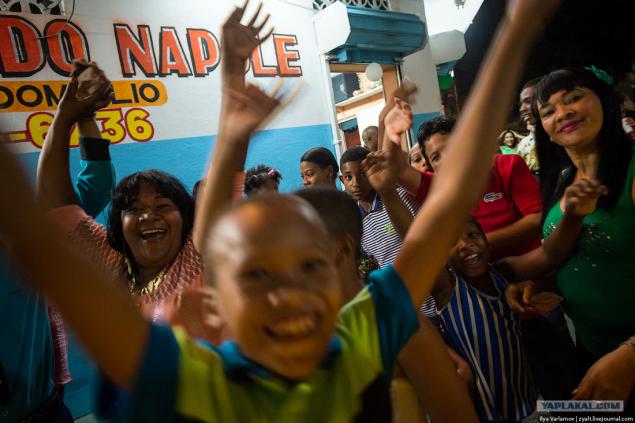 54. Everywhere Christmas bonfires are lit)
P.S. Happy New Year! I'm going to put up with his wife.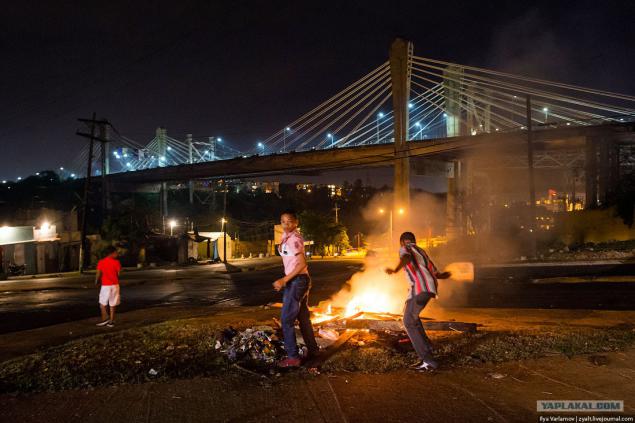 Source: