I decided then to tell how at one time had to practice in England, one of the local companies, which is engaged in the rental of aircraft for cargo and private flights, all over the world.
Tell us about the first month, as this time it was the most interesting, acclimatization, pouring into the team, the study of all that is around - shops, pubs, transportation, nature, leisure, entertainment and so on.
Will be 45 photos.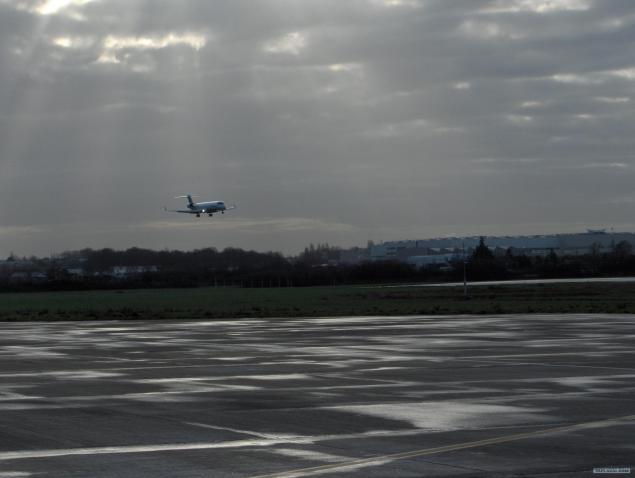 I have to say, the English language, at the moment of arrival, I knew perfectly, as I thought - on the first day, I realized that very much mistaken, maybe because of the excitement may even because of some factors - I did not I understand.
The local dialect is very hard to understand, since the closer to Scotland, the harder and harder it becomes to understand the language, especially for Russian, which is spoken mainly in English with teachers and fellow-mail.
The first 2.5 weeks I lived in Castle Donington, this small town near the airport, East Midlands, and next to the great highway for the MOTO GP and F1- Donington Park.
The second two weeks of near London, Kingston up on Themes, 20 minutes by train to the city center.
The money was not much, is picked up, just in case, $ 300 and another firm gave out 15 pounds every day, throughout the practice, to eat and drink.
The first two weeks he lived in a nice motel (The Tudor Hotel & Restaurant) with a beautiful double bed, a small TV and a huge breakfast in English - a liter of orange juice, coffee, sausages, pork (delicious), tomatoes roasted, beans, eggs, bacon , toast, butter, some delicious bread and jam. This breakfast, I missed almost the whole day, for lunch did not go, plowed in the office and at the airport. At dinner, he fled to a local shop (CO-OP), which in time, buy something, as usual in 18-30 they were closing.
I have to say, if you do not eat in restaurants, about 15 pounds a day - this is very good for a hot meal from the supermarket and beer in the pub always had even managed that - then delayed in any case.
The food at the store are not very expensive, ready steak with potatoes (2 pounds) + green salad in a bag (1 lb.) and for dinner this very gorge, portions are large. Beer in pubs is not cheap, with an average of 2.5 pounds, so you may buy at the store a box of 4 bottles of local beer at 60 cents each, went to the room, cut in BBC, nothing to see, because all the channels are paid, and for free programs for children, some TV series about the local cops, like our cops and news, and the most interesting are two additional channels - video camera in the parking lot and a video camera in the bar. As a result, I found the only channel through which showed different American comedy series such as Friends.
Recreation in small, rather they simply do not, and the pub in the evening walk around the city.
Sometimes went to our crew, our company having 4 AN-26 and the crew was Russian, Latvians (such Ivanovs, Petrovs, etc.), especially the guys got citizenship in the Baltic States that would fly in Europe. Here's to them was the rush to spend time in between flights, flying a charter just 3 times a week, but sometimes the private order to the day, this was kept six crew short all buhariki, we lived in a large mansion in the garage billiards, in the living room sony play station, there is a garage with a beer tap and drum 5 or seven Carlsberg (it is their diet for a week) and, of course, strong alcohol. Yet they had a navigator Hispanic, so the frame is either in English or in English only, and understood (Tango Alpha, foxtrot, write-off and landing).
Local girls all the time and again with the figure in the form of a pear, terrible were a couple in the pub is lovely and cute, but somehow it does not compare with our all Buha pogalovno, mug of beer, then whiskey, beer mug, then a glass of whiskey, and so the evening, then walk down the street and see how all these ladies puke in the doorways, some on the benches lying, someone pyalyat in the bush (no kidding), and so almost every day, and on Friday the city died out because All left or to Manchester or London to conduct a civilized weekend.
There was one restaurant, Indian, and so local guys, British, who at the airport in navigation our aircraft were engaged, have decided me to reduce, as I asked to show me a good restaurant with a good kitchen island, I thought in my life I've tried everything the sharpest, including little cayenne pepper, but there was just blood pressure, the chicken curry was not just an island, it was mega sharp, I cried, and these freaks red me were laughing and said that the type of dude you excuse us, we'll ordered curry double liners, so laugh at me, slightly hlebalniki not break them for that.
Oh, I almost forgot, the culture of local teenagers and adults were surprised and even very alienated, they fart (fart) at the office or at the restaurant, as well as the entire hall ryknut normal thing - all neigh!
There were a lot of interesting things in the city and just not tell, then moved to Kingston, there are also a lot of interesting.
I'm not going to torture the text, and will simply upload photos with a description of each.
Actually otelchik, small, 2 floors, but very comfortable.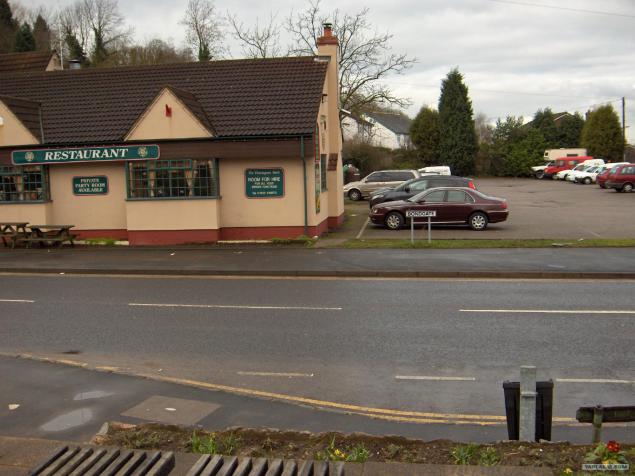 Reception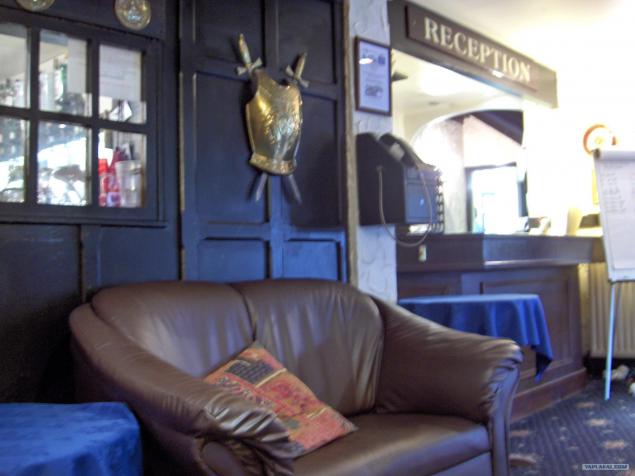 Neighborhood of the city, churches and pubs, to look at all very boring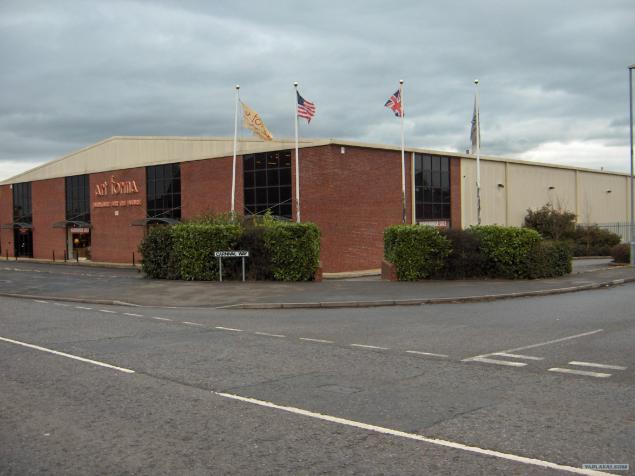 The ancient churches and crypts, very Vivid.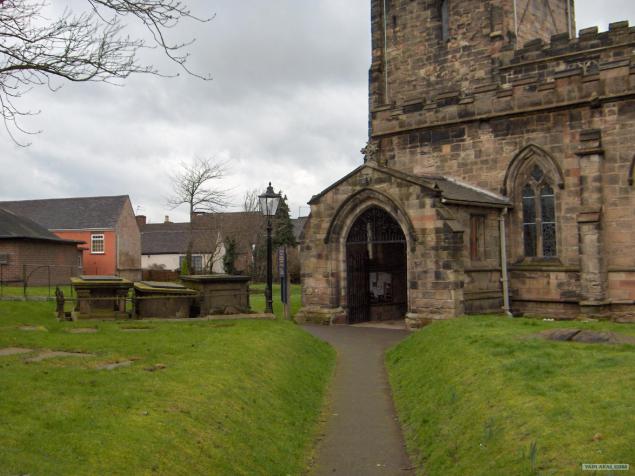 In this house live snitches on him and written))), there is, in principle, all chattering at each other, about the violation of silence, shooting, buhycha and drugs.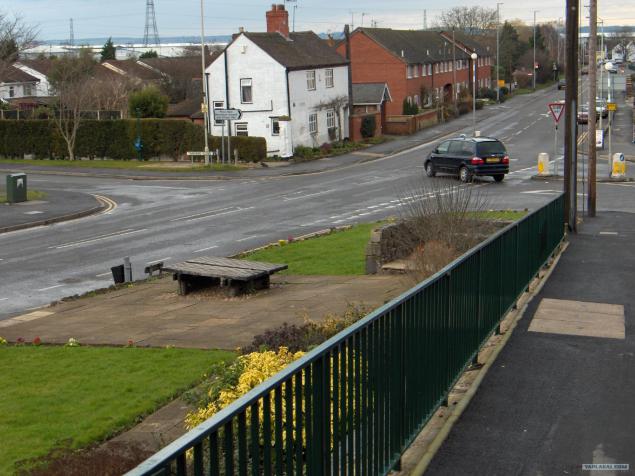 Our office is at the airport East Midlands, rotten place to eat must run on BP and there to buy them Butera triangular, or in the office vending machines with soda and sneakers different.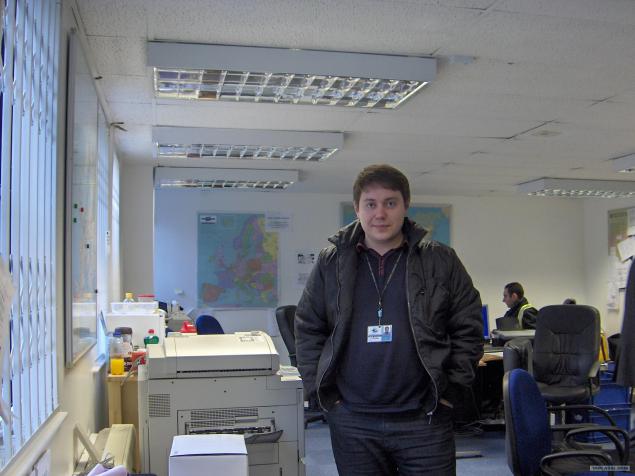 Colleagues from Scotland and Ireland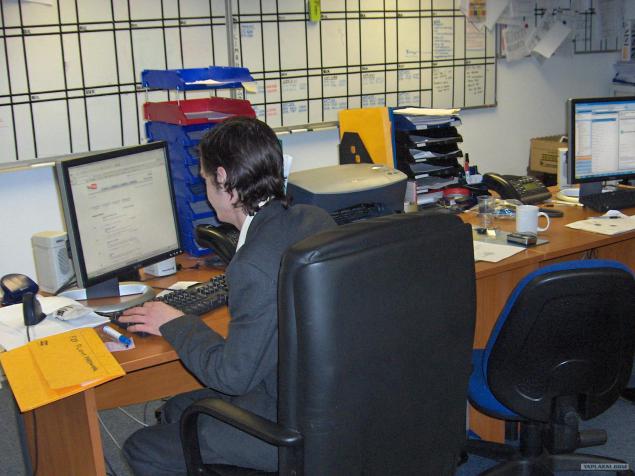 A little office.
We had an international team: Russian, Hindu, Irishman, Scotsman and Italian - Gaster in general.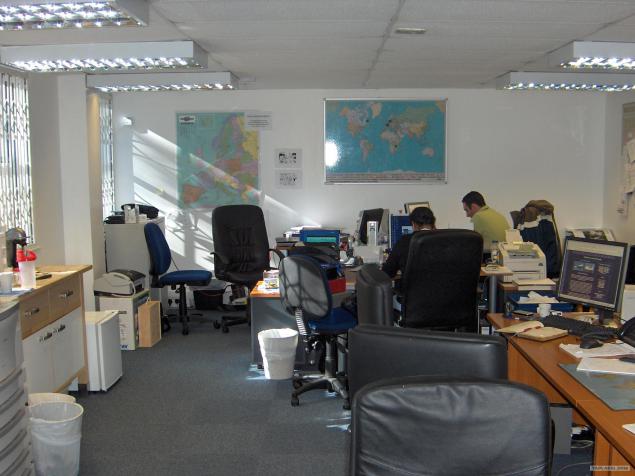 Neighbourhood airport
Posted in [mergetime] 1390985562 [/ mergetime]
And now a little about the flights and the countries which flew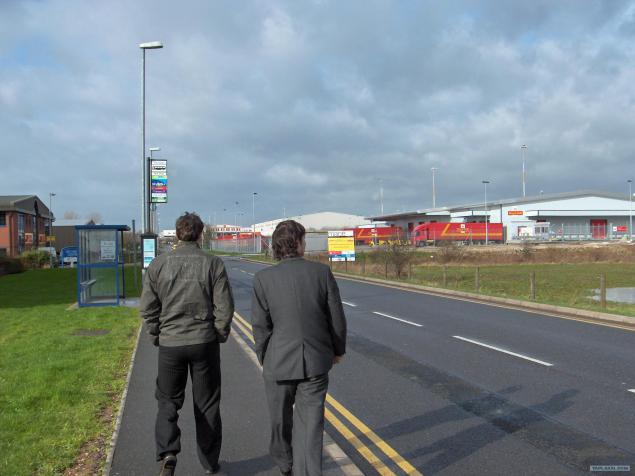 We fly in Rennes, France, the airplane Saab 340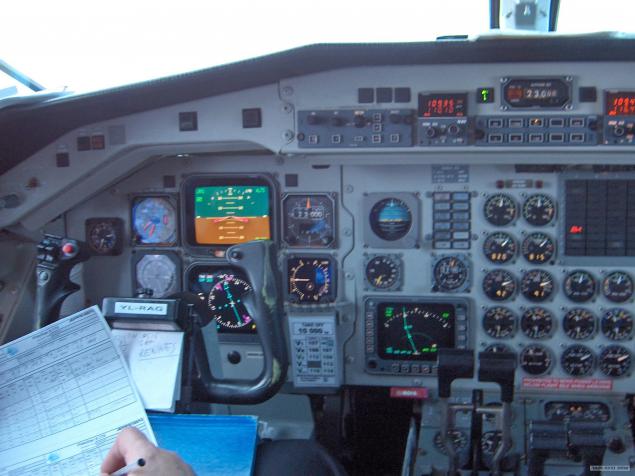 The captain was Russian, assistant Hispanic, they not understand each other, because it does not speak in tongues)))), as a result while approaching they lost streak, even on the instruments, I myself found it visually and we go bravely flew proved faithful Airport))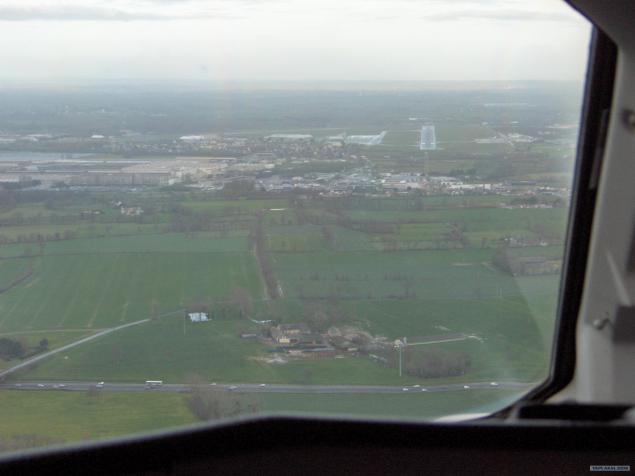 Surroundings of Rennes, in the Khimki seems))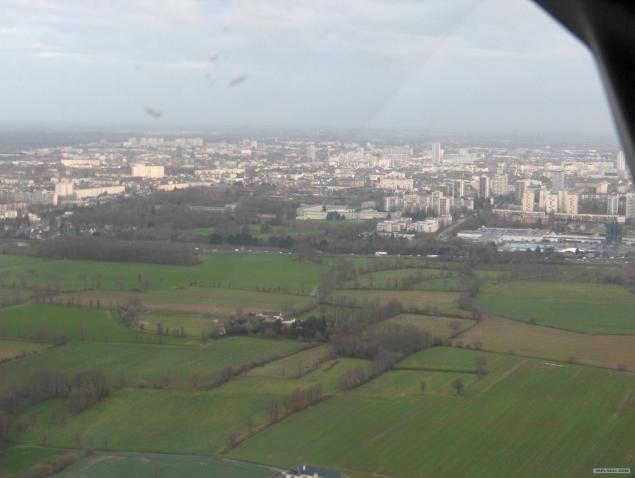 Actually our saabchik super car !!!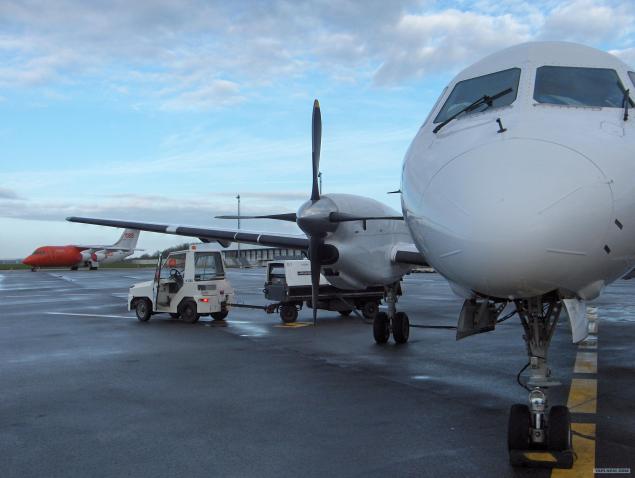 More saabchik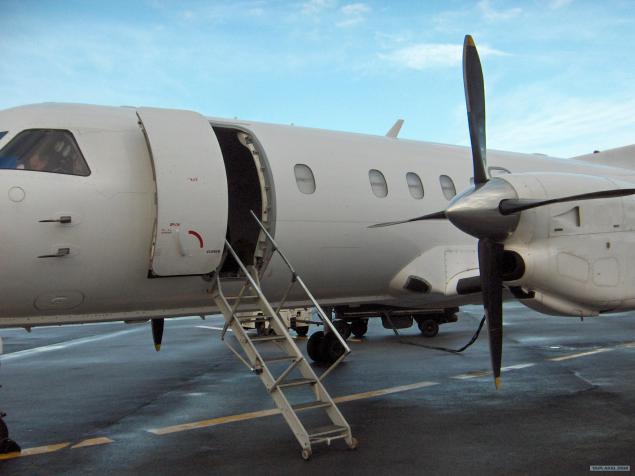 Air France flies here on Embraer, beautiful plane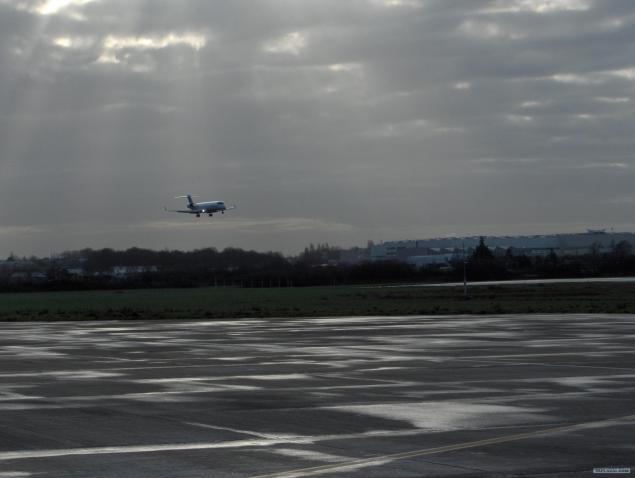 The next flight, flying from Coventry Anger in France, the beauty, the coastline of England - English Channel - France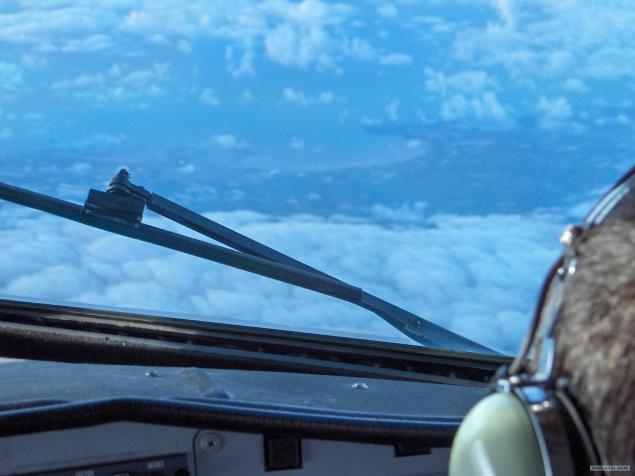 Beauty, flying over France
Angers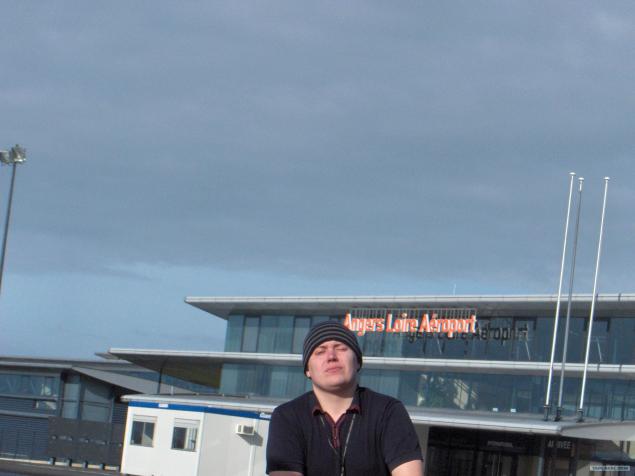 Ship brake pads for Toyota UK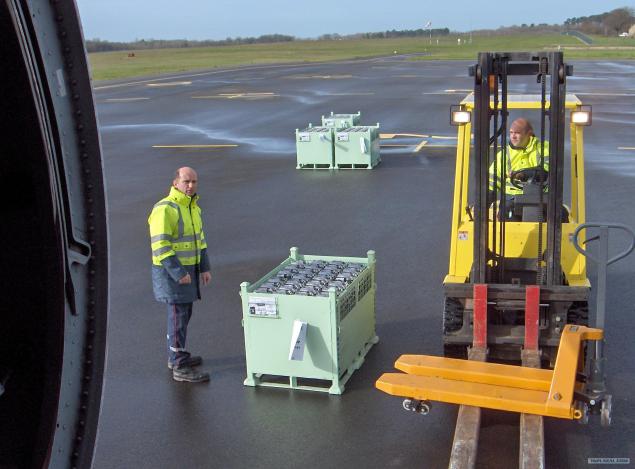 Landmarks Airport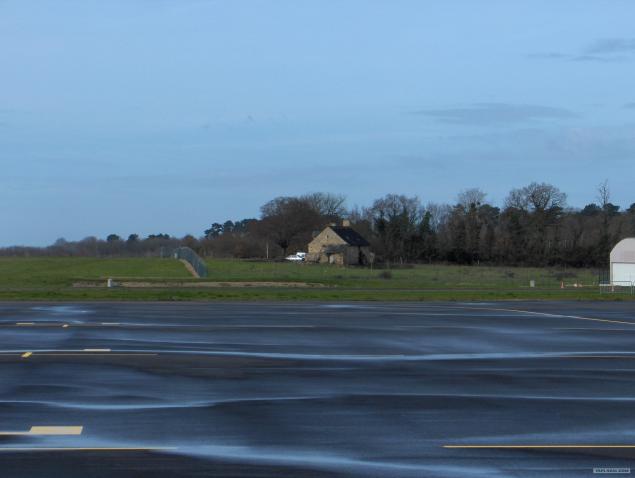 Sports aircraft, trains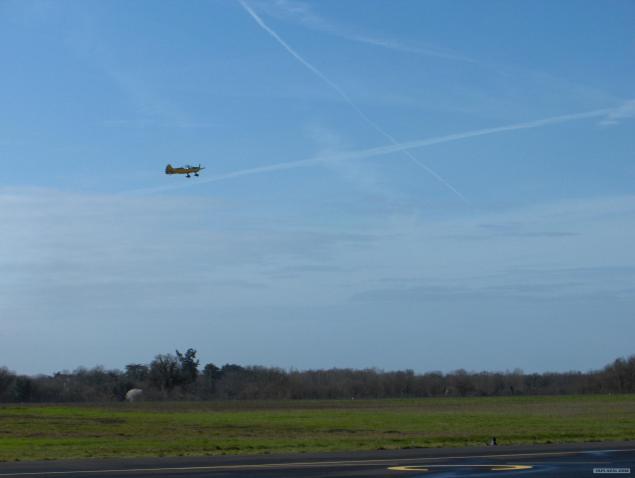 Were in Maastricht, landed, opened the door of the aircraft and the pungent smell of manure, the whole city is stuffed with tulips greenhouses, and the smell of fertilizer)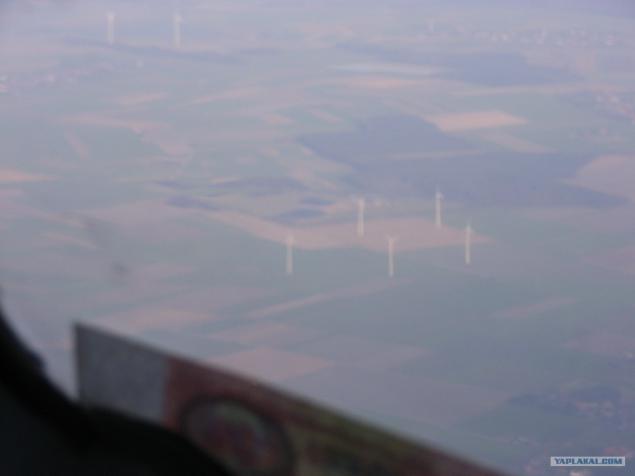 Again, there is something for Toyota UK ship, as I remember, it was a trim for the seats and any piece of iron.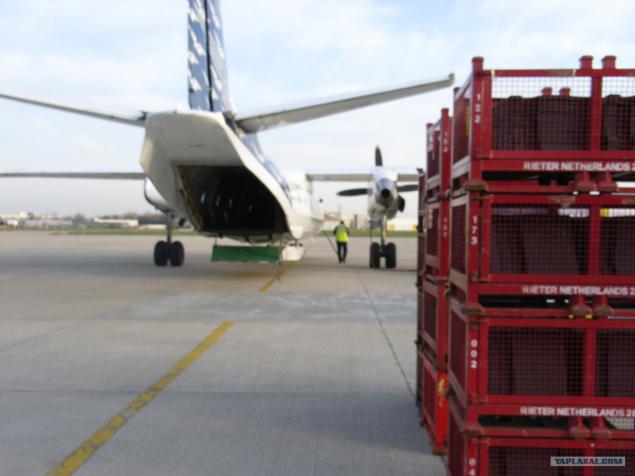 It was the case, flew to Belgium and made by taxi, on autopilot))))).
AN-26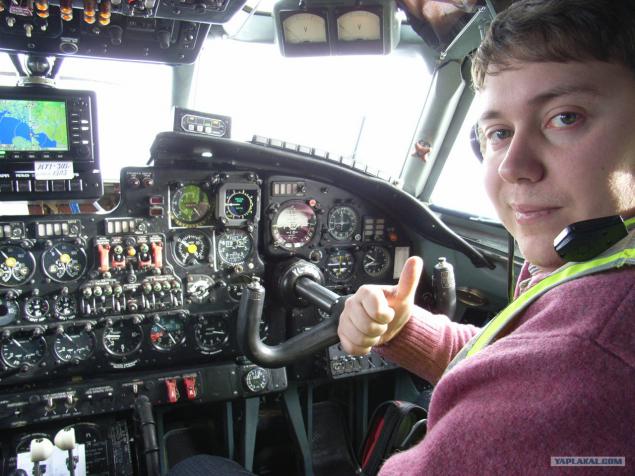 Charging the AN-26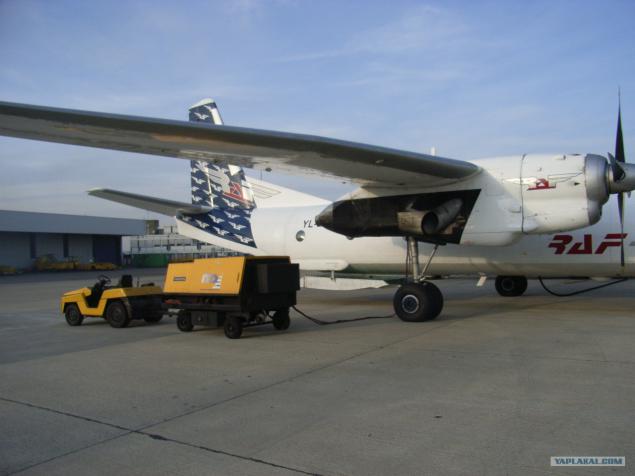 In fact he himself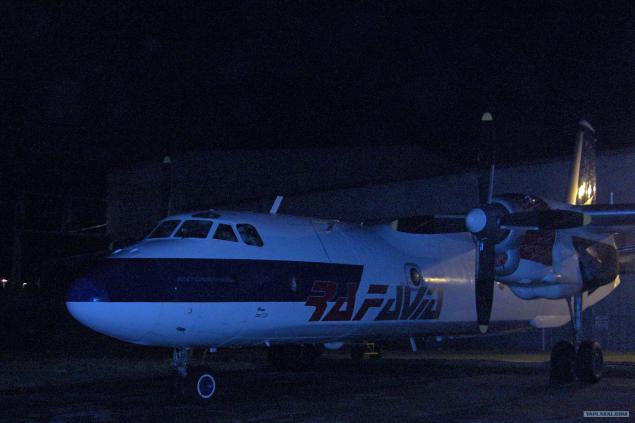 Turks to visit us at the base flew
Posted in [mergetime] 1390986887 [/ mergetime]
Let's start about Kingston up on Themes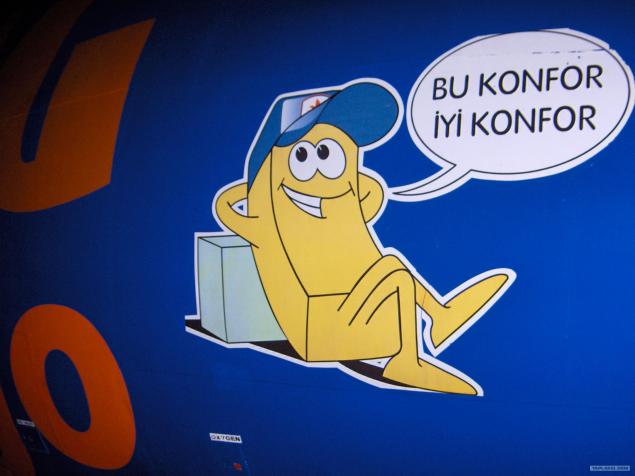 The apartment in Kingston, three rooms, bath separate and shower separate, living together with a colleague from France, the little girl is very kind, in the morning I would wake the smell of a cheese that her parents sent from villages cheese cooked in some abbey, the smell -
The view from the window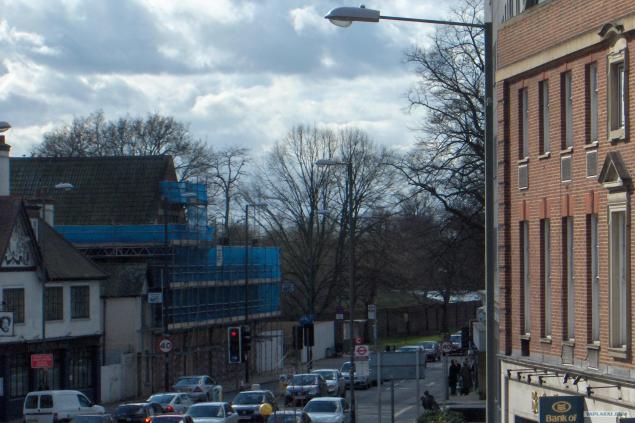 Castle Hampton Court Palace - beautiful!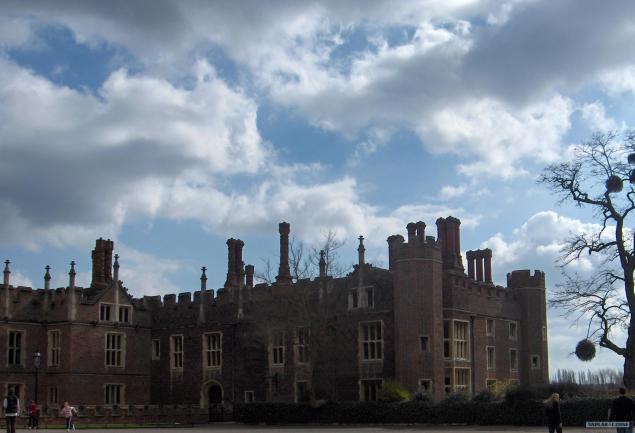 Waterfront, Kingston sometimes ran there in the morning, Month March, +17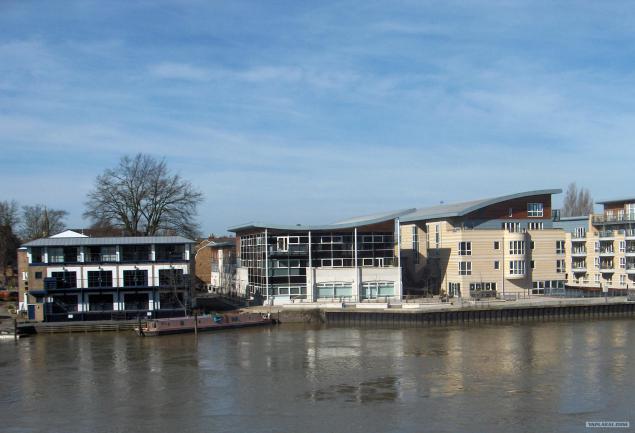 My favorite sport at the local - rowing.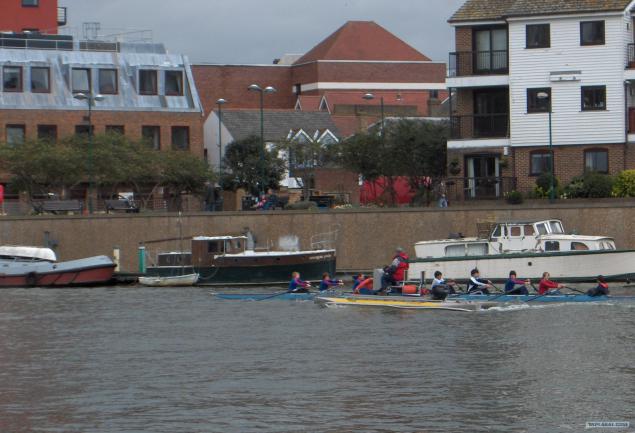 The city is very beautiful, all that is on the Thames are all very nice.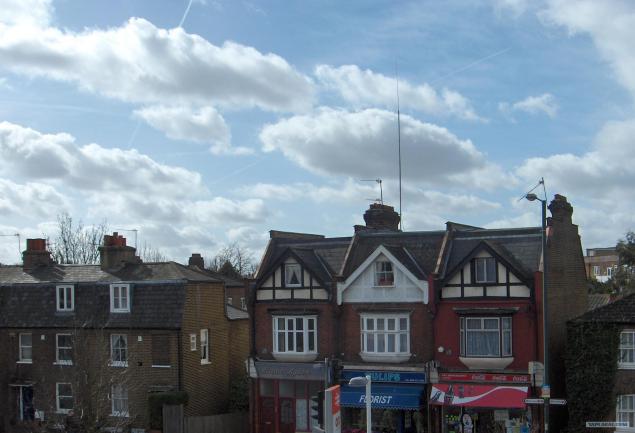 Thames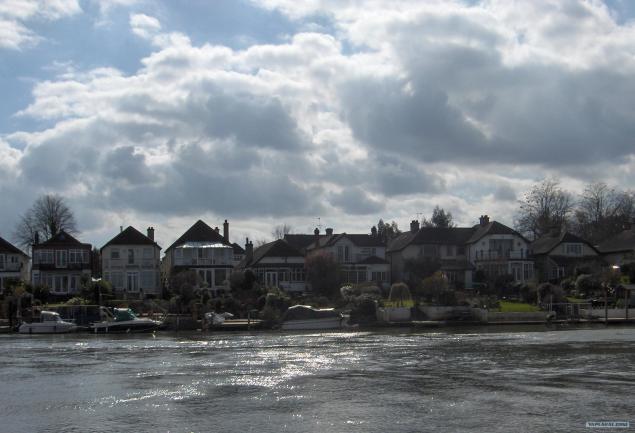 Our head office.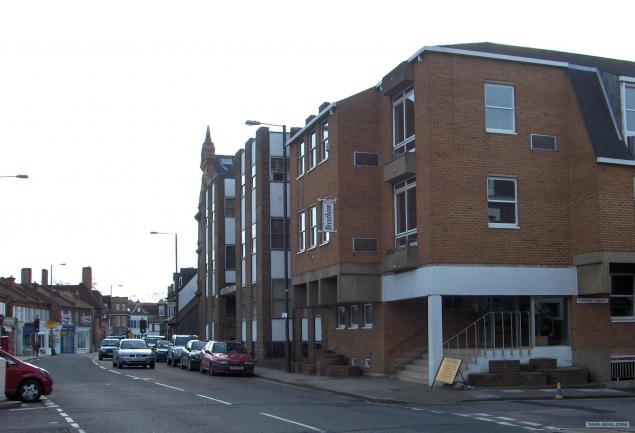 Changed into a local teenager, to be honest, things have not really expensive, if not the brand, jeans, 5 pounds, 5 pounds Lonsdale sweatshirt, sneakers Dunlop 7 pounds. As a result, when returning brought two suitcases of things, branded and simple.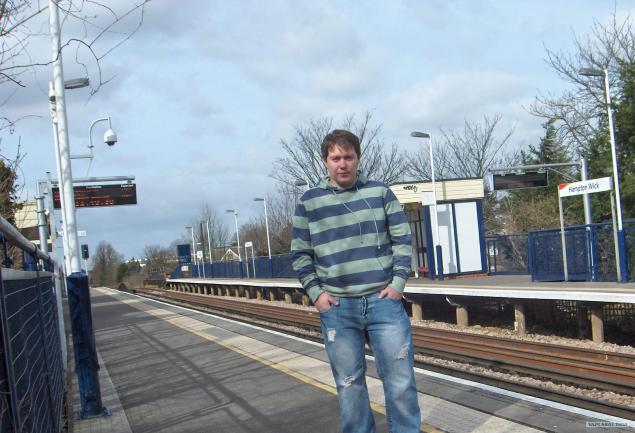 One day they came to live in gadyushnom at Chase Lodge Hotel, with Moores and cold water and without breakfast, and suffered no such happened.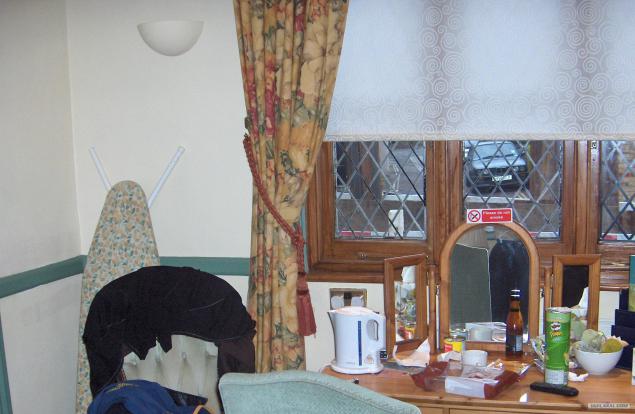 Now a bit of London, the city beautiful and expensive, but worth a trip there.
Gherkin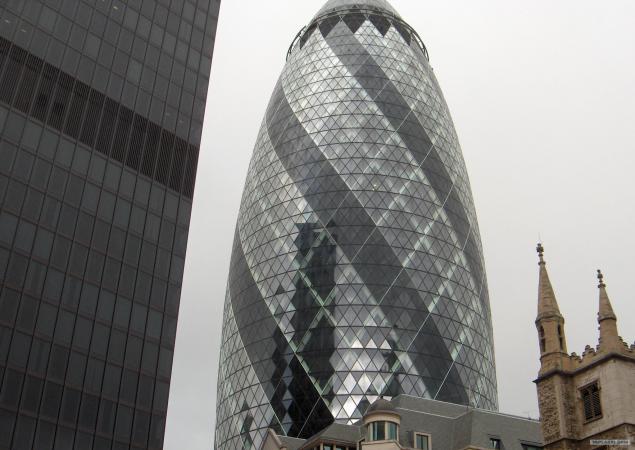 The central streets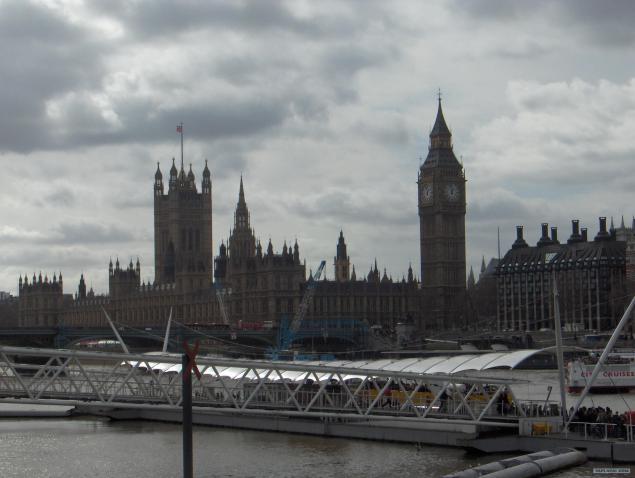 Thames as a dirty pool)), Moscow river cleaner !!!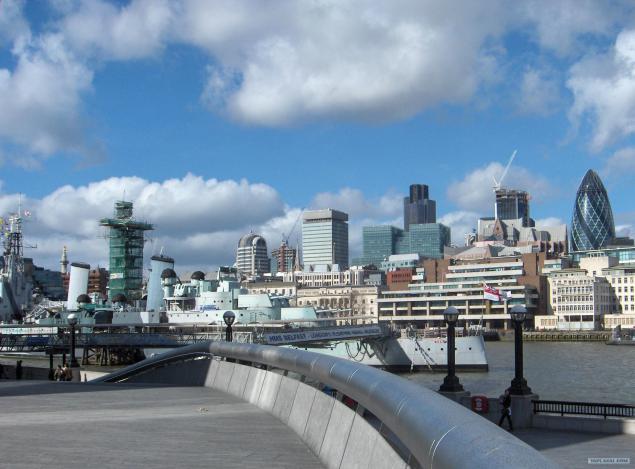 More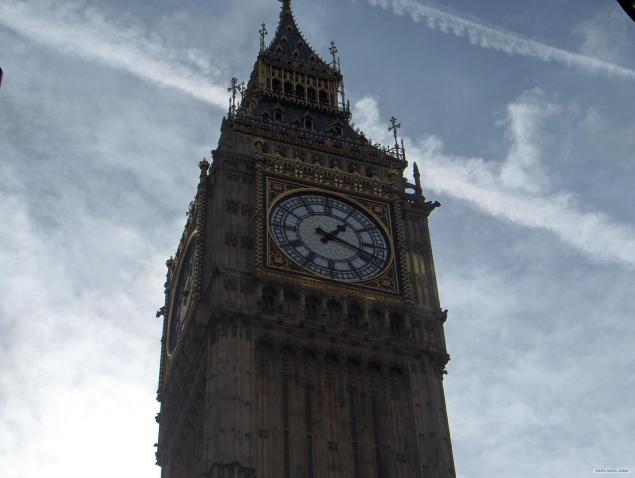 Local on the grass doing yoga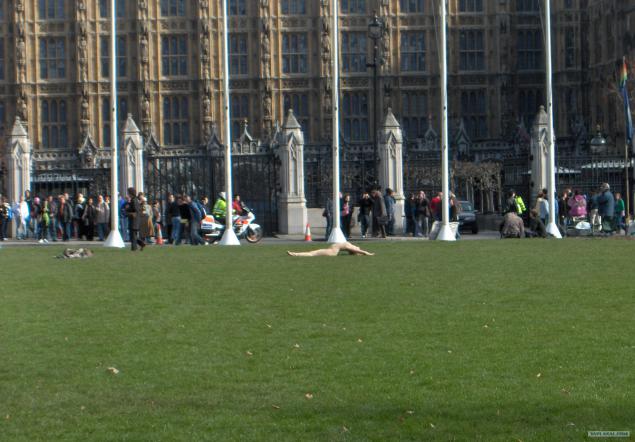 Local train is very comfortable and not expensive, beautiful and most importantly, in terms of street art
That's all, there were other photos, but I have not reduced, they are not placed in the PL, unfortunately.
Kick - Komrad.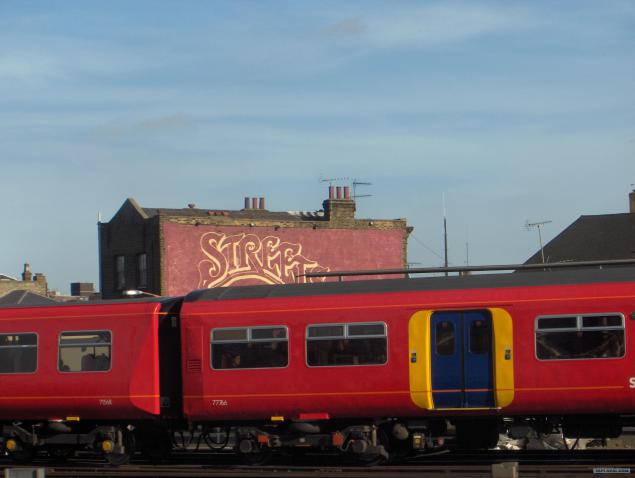 Source: