The US leadership has demanded from Ukrainian President Viktor
Yanukovych immediately withdraw security forces from the center of Kiev and to allow opposition protest. In a statement to the press service of the White House said that the protesters are also expected to behave peacefully.
Washington has also urged the Ukrainian army to refrain from intervening in a conflict that should be resolved by political means.
"The United States will continue to work with its European allies to bring to justice the perpetrators and help the Ukrainian people to return a single and independent Ukraine on the path to a better future", - said in a statement.
In Brussels, meanwhile, is hosting a meeting of Foreign Ministers of EU Member States, which must adopt a statement on the introduction of sanctions for the bloodshed in Ukraine. The foreign ministers of Germany, France and Poland are in Kiev, where they tried to reconcile Yanukovych and the opposition. They have already held a five-hour meeting with the Ukrainian president, and now have to discuss the peace plan with his opponents. Details of the compromise were not disclosed.
According to the draft declaration of the European Union, is expected to introduce visa restrictions for the management of law enforcement departments, as well as officials of the ministries of Interior and Justice, responsible for the bloodshed in Kiev. In addition, they will be arrested overseas assets of these individuals. It is also proposed to introduce an embargo on arms supplies to Ukraine and the technique used in the riot.
Specific measures The European Union will take after receiving a report of its representatives in Kyiv.
Washington February 19 imposed visa restrictions on 20 unnamed Ukrainian officials. On further sanctions, the White House has not yet reported.
Armed clashes in Kiev between law enforcement agencies and the opposition continues from February 18. The victims of violence began, according to official figures, 64 people. Meanwhile, the opposition has estimated the death toll only on February 20 in 100 people.
proof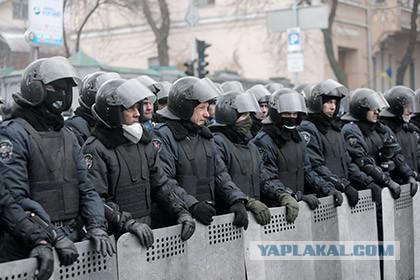 Source: