Once, during a hard working shift, restaurant manager Tony Posnanski down a client who complained about the noisy child at the next table. But when he went to talk to the woman, she asked him a question that made him freeze in place
Posnanski wrote an open letter to the family, which is posted on his blog:
1 photo + text
source muz4in.net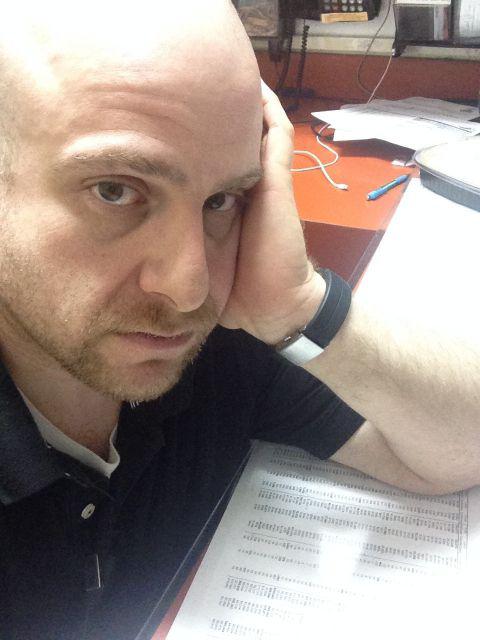 "Addressed to the woman and the child, who sat at a table number nine.»
I did not introduce you. My name is Tony Posnanski. I was a restaurant manager for fifteen years. My main task at work - is to make sure that everything in my restaurant works well. This can include washing dishes, cooking and sometimes even check the serving tables. In addition, I understand every guest, who can complain about anything.
A few weeks ago, you came to my restaurant. I was very busy that night. I ran, helping the kitchen staff prepare food. I was asked to talk with the guests sitting at the table, which was located just next to you. I walked over to him, and they said that your child has behaved very noisy. I heard his screams while talking to clients. Then I heard the little girl began loudly "beeping."
I decided to come to your table. And you already knew that I was going to tell you. You saw that the people with whom I have just spoken, have pointed at you. I went to your table and you looked right at me. And you decided to first start a conversation. You said that ...
"You know what it's like to have a child with autism?»
You were not rude when asked me this question. In fact, you were quite sincere. Your daughter was not more than five years. She was beautiful and looked scared of the fact that I went to the table. She felt that she was in trouble.
For fifteen years working as a restaurant manager, I can not name too many memorable moments. I remember that some visitors strongly angry because of the fact that their hamburger was not cooked in such a way that they wanted. I remember a woman who said that I was not a decent person, because I gave her the usual Coke instead of Diet Coke. I remember how I had to discourage people from consuming excessive amounts of alcohol, and I remember that I had to say to a woman at the table to her child behaved quietly.
Nevertheless, I remember absolutely every detail of that day, when my son was born. As I cried when I heard him crying. As I stood beside him and told him that I will do for him whatever it takes, and it will be the best father in the world. I remember the day I married my wife. As I cried and promised to be the best husband. I remember the day when my daughter was born. But that day I did not cry. I was balanced and calm, because two years ago I lost my first child.
I know that you thought that surely know what I should have told you when I came to your table. You assumed that I would politely tell you to ask her daughter is no longer screaming. You suggested that I offer you a transfer to the new location. I had to hurt you, but not to offend ...
I have not done any of it.
Instead, I just said to you: "I hope that your meal was terrific." I "gave up five" your daughter, and then said that your meal was in the evening at our expense. It cost sixteen dollars. And that meant more to me than anything else. I do not think the other guests I spoke to were happy to hear this. At the time, their opinion is not mattered to me.
I do not know how you reacted. I had to leave, I had to go to the kitchen, because this evening she could not cope with the orders. When the waiter asked me why I paid for your food, I just told him that you did not like your steak. I did not tell anyone about what you told me. Still, I was very grateful to you for what you have told me.
You asked me a question that I did not answer. However, I do not know what it is to have a child with autism. But I know what it means to be a father. I know how it is to be a husband. I know what it's like not to tell his wife how much you love her. I know what it is to want to spend more time with their children.
You asked me a question, do not wait until I start talking. This means that you have already passed through a similar earlier in other restaurants. I do not want to be like other managers in this situation. I do not want to tell you that you have heard many times.
Frankly, I wrote this for you and your beautiful daughter, because I would like to thank both of you.
You created me a brilliant memories of working in the restaurant. The fact that I needed for the last fifteen years.
You taught me a valuable lesson ...
Sometimes, doing right, you will not make everyone happy, but only those people who need it most.
Sincerely, Tony Posnanski. " ©
Source: