Monica Bellucci for a long time is the cosmetic brand Dolce & Gabbana. March 12 Monika came to the opening of the new Corner in Moscow Central Department Store, accompanied by two brand creators Domenico Dolce and Stefano Gabbana. In addition, a great Italian presented lipstick Classic Cream, presented in 12 shades.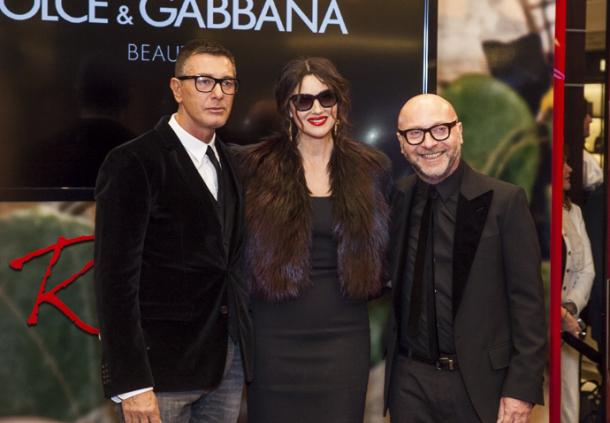 Stefano Gabbana, Monica Bellucci and Domenico Dolce
Monica spent a lot of time with the guests of the event, took part in autograph sessions, was invited to a private dinner, talked with socialites and representatives of show business.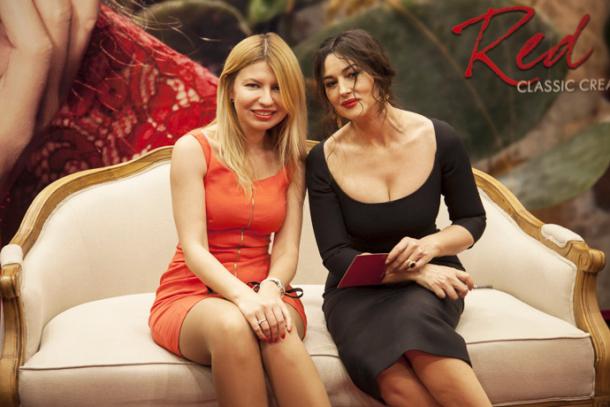 Hope Sagittarius and Monica Bellucci
Yana Rudkovsky and Monica Bellucci
I love Russia. Here reigns the inimitable spirit of freedom, and it is so close to me!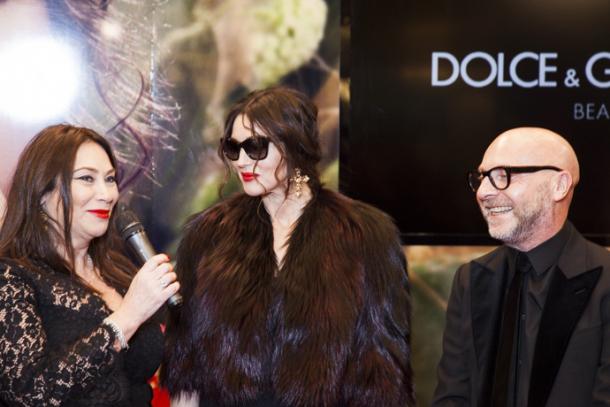 Alla Werber, Monica Bellucci and Domenico Dolce
In an interview with longtime Monica said that is not tied to brands.
Beauty - a private matter of each woman, there is nothing standard. If you choose a lipstick famous brand, it does not mean that you will be better for someone. Every beauty your way.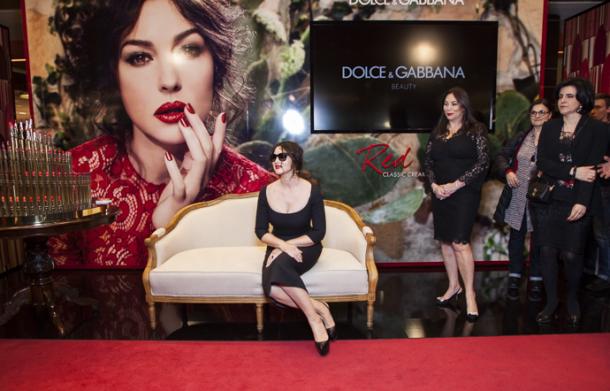 Monica during an interview
But work is work, and recalls that reklamiruesh necessary. Of course, Monica asked, and what shades of lipstick in the new collection, she prefers. Monica said that two: Devil (in the evening) and Petal (for daytime makeup).
Stefano talks about his favorite actress since:
She is the face of our brand is not even because she is a beautiful woman of the world, if you believe the tabloids and the men who constantly vote for her in various rankings. No. It's just the embodiment of passion and brilliance, and that's what we want to present the world, we create products that are just full of passion, and who, if not Monika will show us better?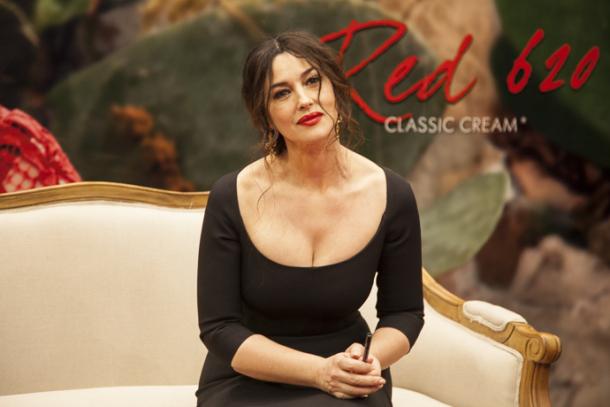 Monica is beautiful, no doubt!