This spring, a team of makeup artists of the brand Dolce & Gabbana presents a new palette of colors favorite of fashionistas lipstick Cream Lipstick. Its main advantage - lasting color and maximum hydration. Sultry Italian actress Monica Bellucci was invited to shoot in a promotional campaign.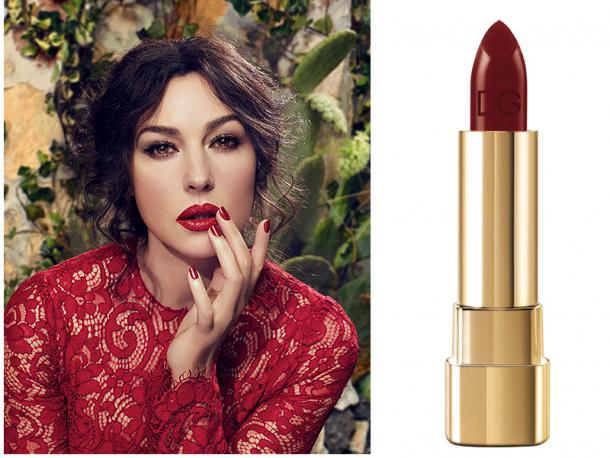 Monica Bellucci in the new advertising campaign of Dolce & Gabbana Cream Lipstick
Soft creamy texture and delicate powdery fragrance make it a real must-have any cosmetic.
"In the 50-60-ies of lipstick is usually established on the basis of wax and had a barely perceptible powdery fragrance, we decided that a return to retro and become our hallmark."
Spring-summer collection filled up with 20 new shades, each of which was based on the varieties of rose flowers. Since the darkest shade is called "the queen of flowers».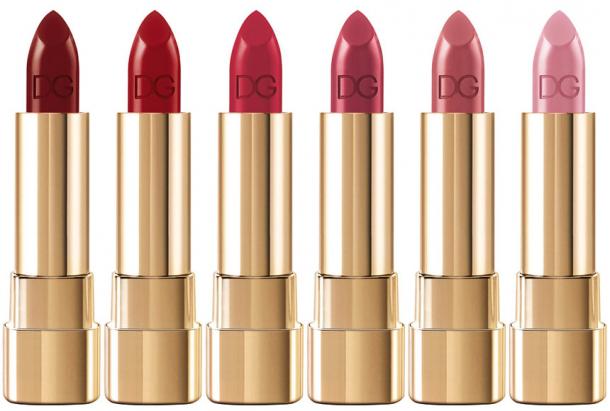 The mastermind behind the shooting was made by Stefano Gabbana. The actress appears in two images - the fatal beauty with bright red lipstick on her lips tone called Devil, and a gentle, romantic, lipstick shade that complements Petal. In the video Monica talks about his experience with the duo of talented Italians and the role of women in each collection.