At all times women tried to decorate a wide variety of hair accessories. The coming season will be no exception. An absolute must-have this spring - the rim. The trend is both broad and luxurious, and ascetic-like satin ribbons, headbands. In the new season, stylists and combine them with a scythe and a ponytail, masking the ends of the rim locks. Of course, Hollywood stars also decorate their hairstyles wide variety of rims and pins that perfectly complement their image.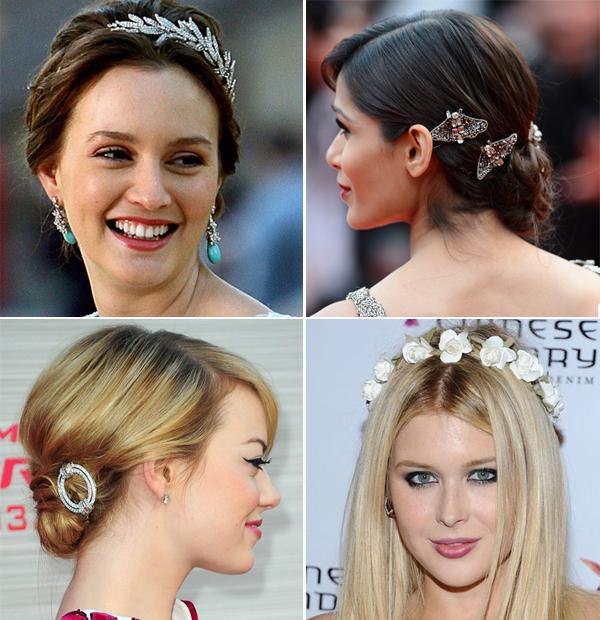 This season, the rage is still headbands with cat ears. Whether lugs thin wire or fabric. Poppy Cara Delevingne chooses bezel with ears of lace: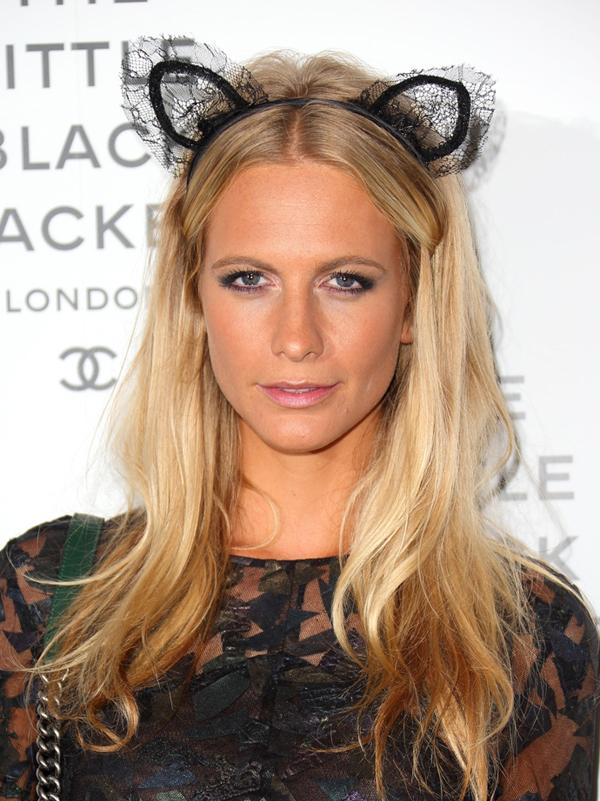 The rim with spikes to help create the image of a rock: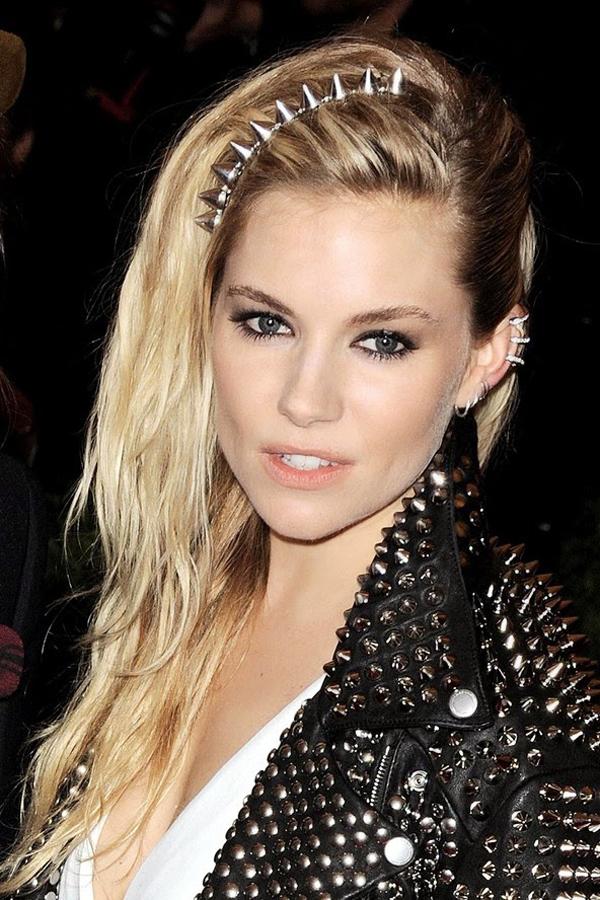 Sienna Miller
Flower theme is also not losing ground. Headbands and hair wreath with flowers - very feminine accessory. With large flowers, like Pixie Lott:
Or with smaller flowers, like Renee Olstead:
Romantic wreath of hair with small flowers, like Ashlee Simpson:
Headbands with precious stones and gold leaf - it is expensive and at the same time the most stylish accessory for any holiday. These rims stars gladly wear to various events. Thin delicate rims prefer Isabelle Fuhrman, anal Tipton, Natalie Portman, Emily Blunt, Jenna Devon and Kat Dennings.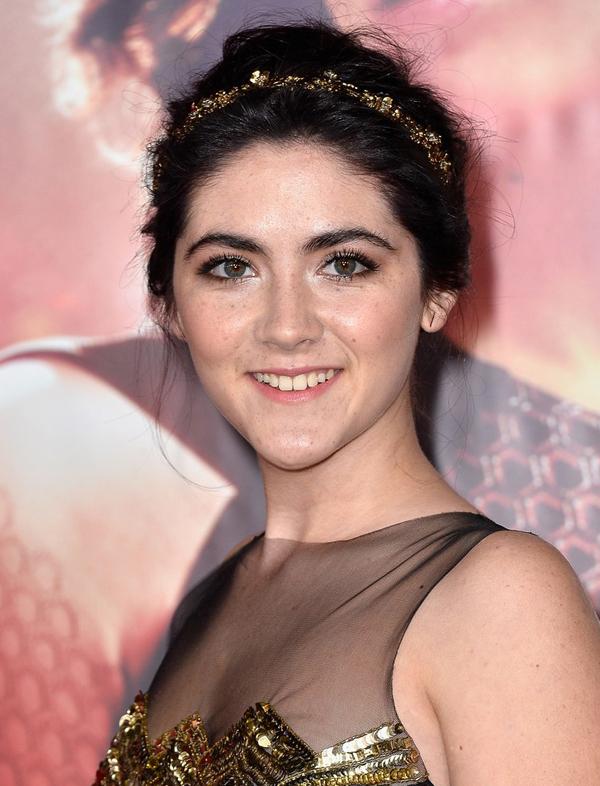 Isabelle Fuhrman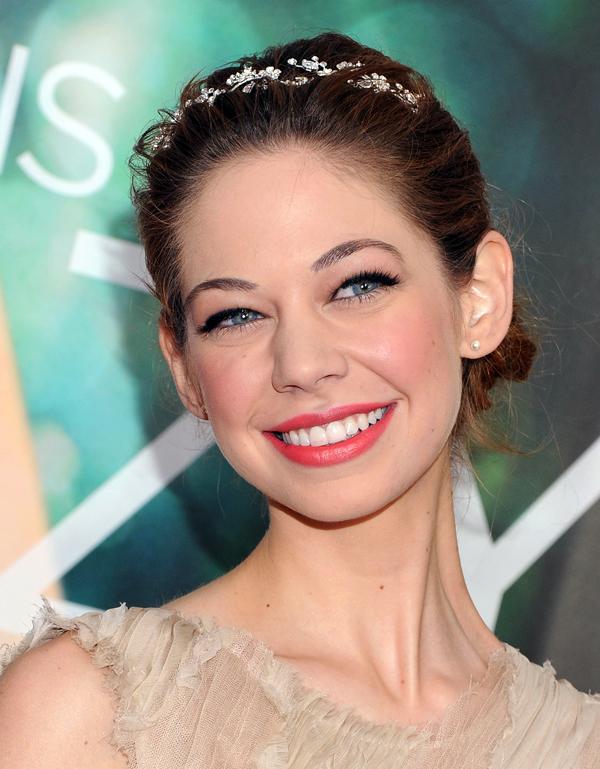 Anal Tipton
Natalie Portman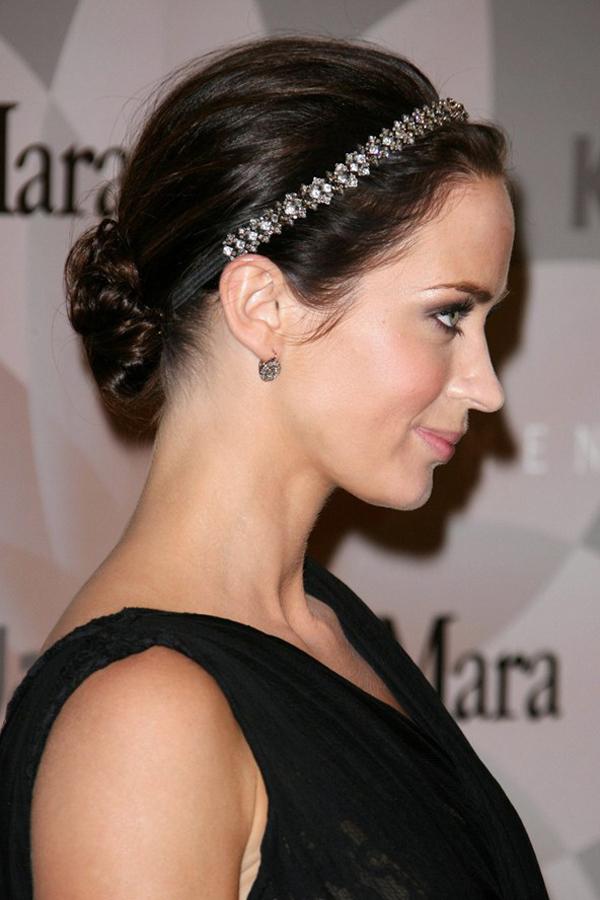 Emily Blunt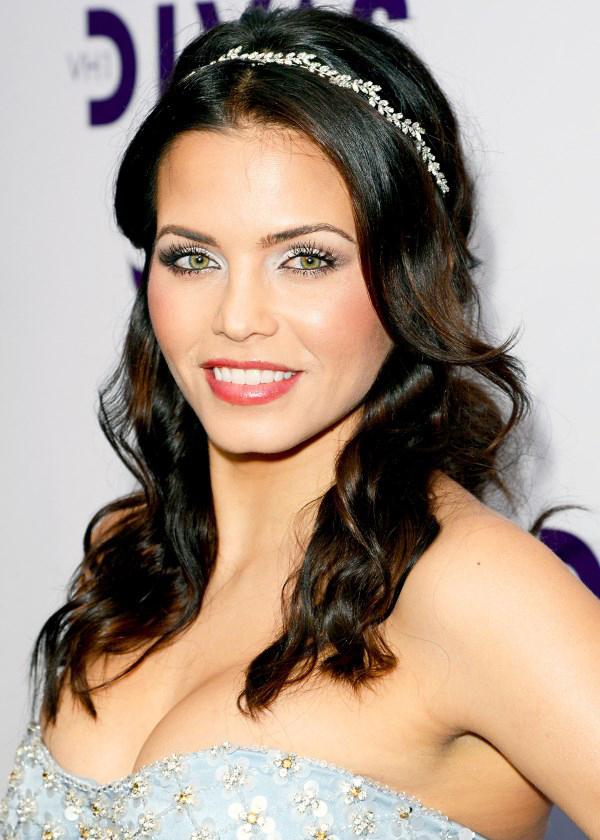 Jenna Devon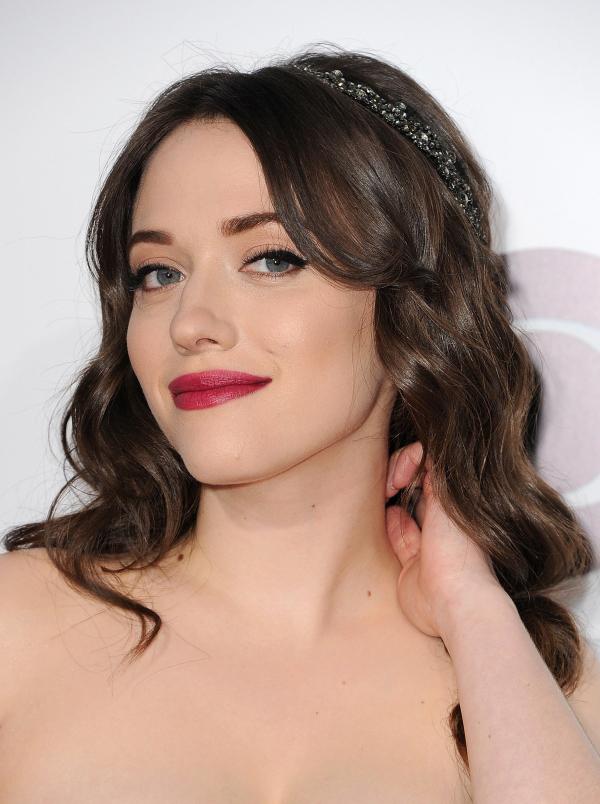 Kat Dennings
Rim with large parts - stones and flowers adorned their heads with Jordana Brewster, Kirsten Dunst, Juliette Lewis, Leighton Meester and Diane Kruger. The latter, incidentally, is a big fan of all kinds of luxury hair accessories.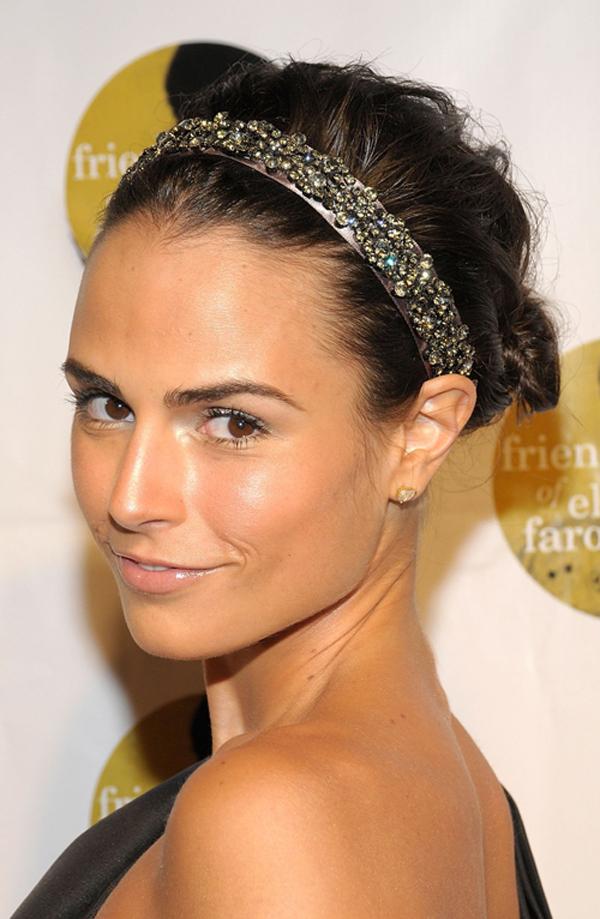 Jordana Brewster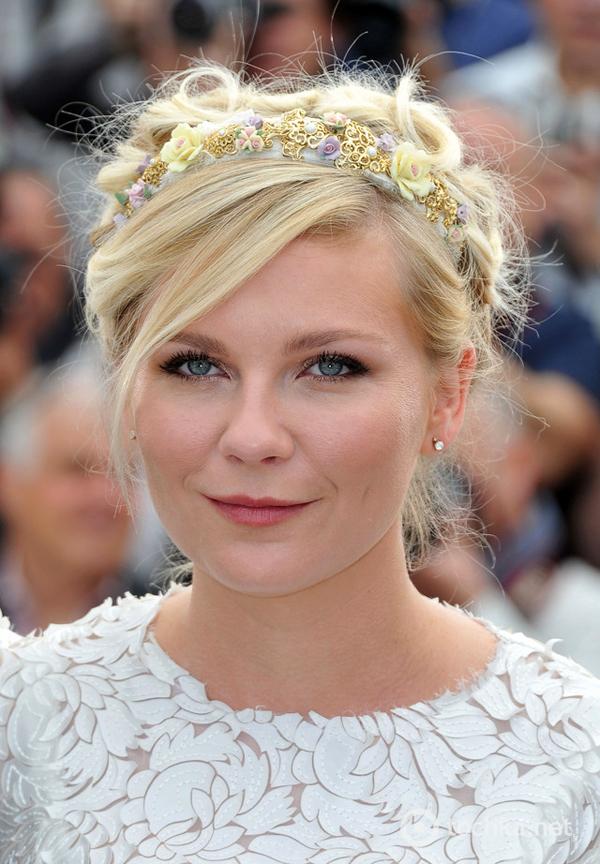 Kirsten Dunst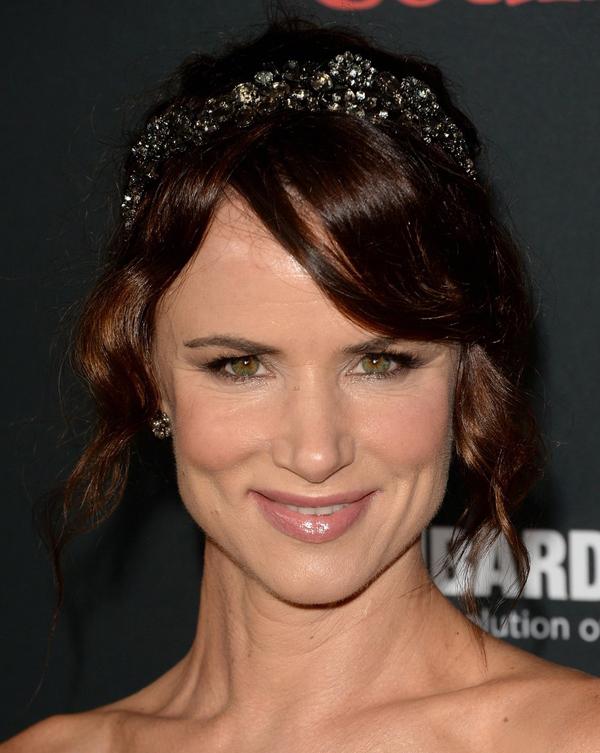 Juliette Lewis
The image of the Greek goddess is particularly relevant in the spring. Headbands, imitating a wreath of leaves on the hair look very nice: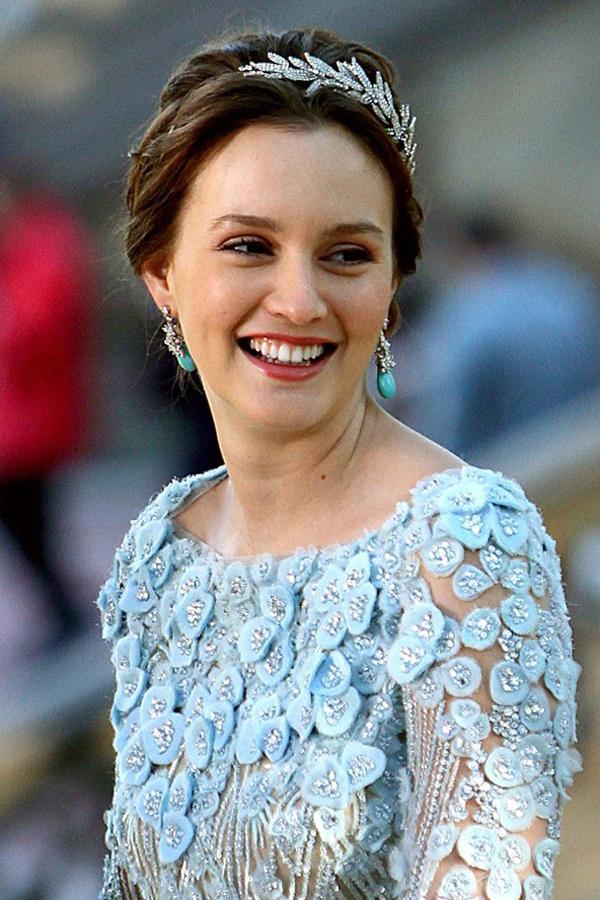 Leighton Meester
Diane Kruger
Accessories Diane Kruger:
In the treasury of fine hair accessories can be safely add hairclip Emma Stone in the shape of an oval. Despite the seeming simplicity of this hair accessory gives the image even more elegance: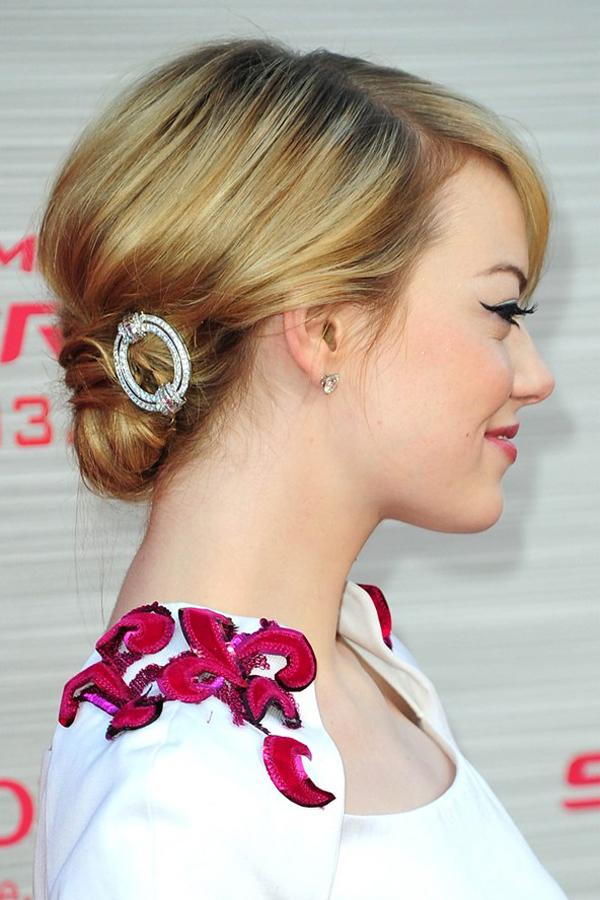 Originally looked at the hair paired pins. As such, these butterflies have Freida Pinto: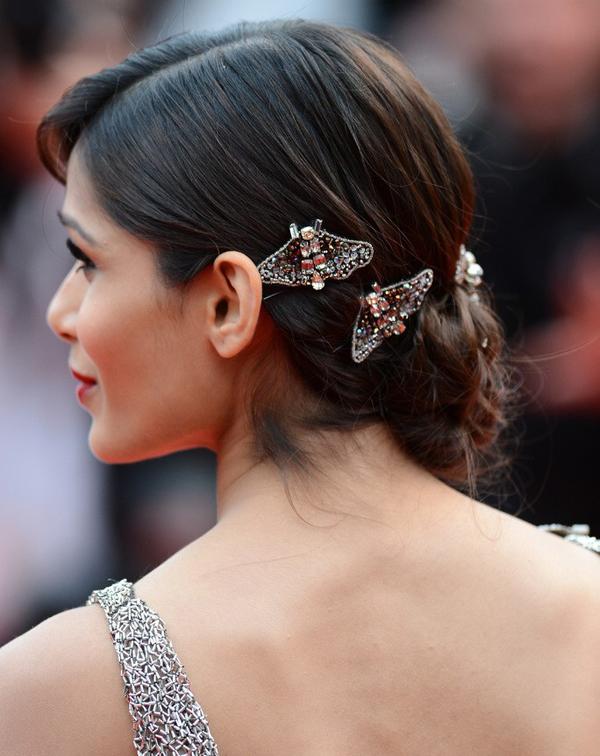 Combs for hair - the most unusual addition hairstyles that never goes out of fashion. With this decoration look great beams. As an example, this evening styling Natalie Portman: