Interesting photo project, through which we can examine the contents of army rations around the world. I tried to move as much as possible the composition of accessible, because a lot of country-specific products.
Germany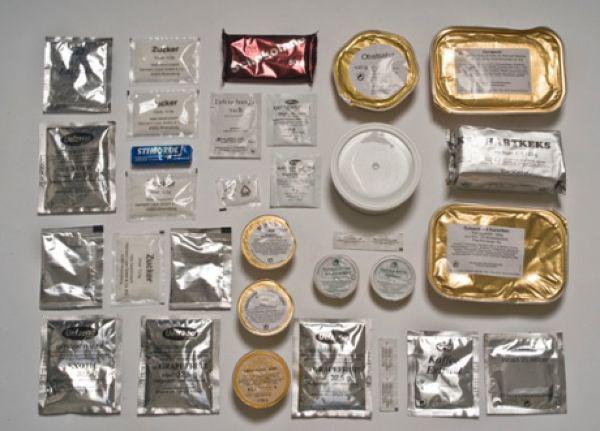 Several sachets multifruit grapefruit juice and in powder form for dilution with water; Italian biscuits and rye bread; pate leaver; goulash with potatoes; cherry and apricot jam.
Canada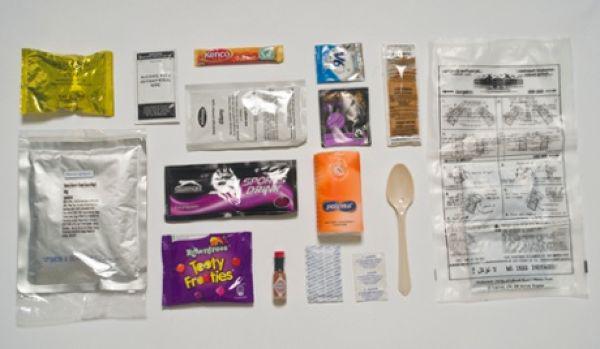 Snacks; the choice of salmon fillets in sauce or vegetarian couscous as a main dish; peanut butter and raspberry jam for breakfast.
US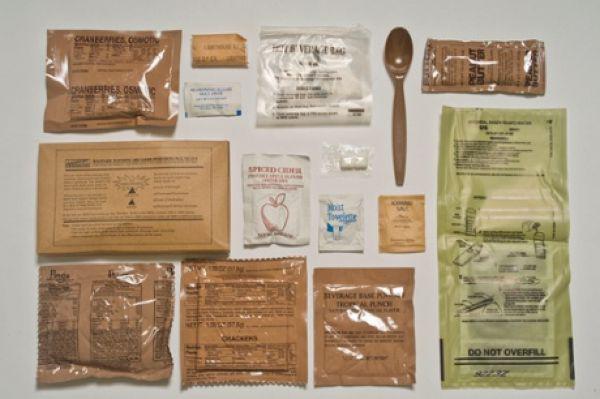 Cake with almonds; cranberry; apple cider, peanut butter and crackers; pasta with vegetables in a spicy tomato sauce as a main dish.
France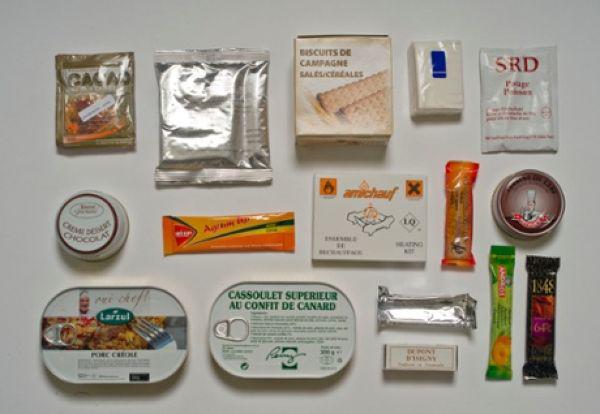 Venison pate and cassoulet with duck confit; Creole-style pork; chocolate pudding; coffee and flavored powder for water; muesli and caramel.
Italy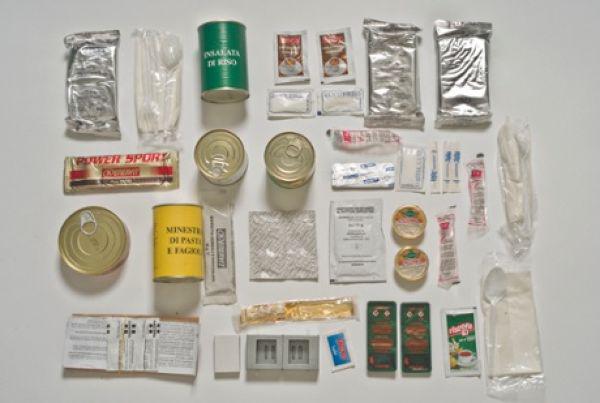 The dose of 40-degree balm for health promotion; Cappuccino powder and biscuits; disposable burner for heating food; pasta and bean soup; canned turkey and rice salad; Sports chocolate bar, canned salad or granola bars for dessert.
UK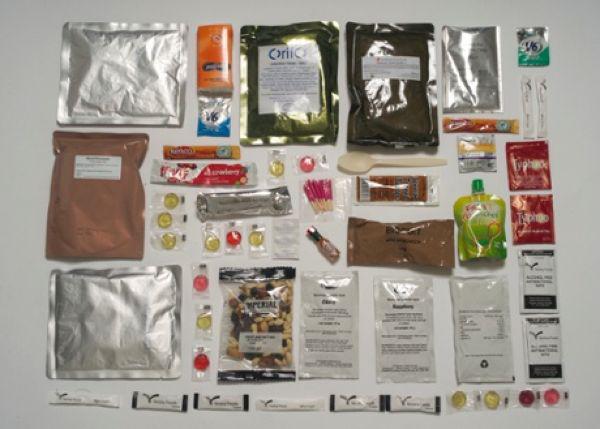 Coffee, tea and a small bottle of Tabasco; chicken tikka masala and vegetarian pasta; pork and beans for breakfast; pile of sweets - from cereal to candy.
Estonia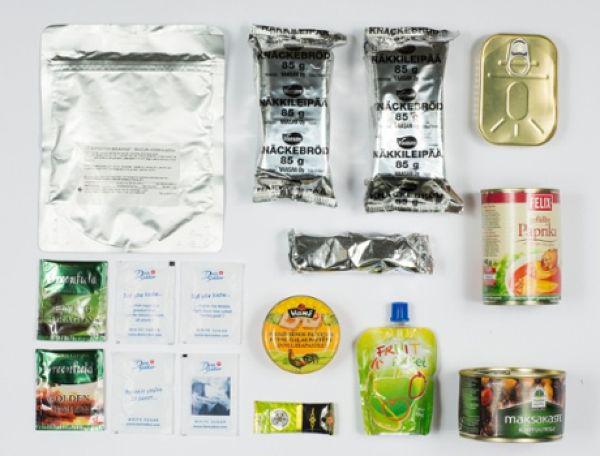 Stuffed peppers; pate of chicken; smoked sprats and liver sausage with potatoes; crispbread and halva for dessert; muesli, fruit pastes and honey for breakfast.
Australia
Vegemite paste, jam, biscuits and condensed milk; Cheddar cheese, meatballs and pasta with tuna in chilli sauce; sweets in stock and two candy bars.
Denmark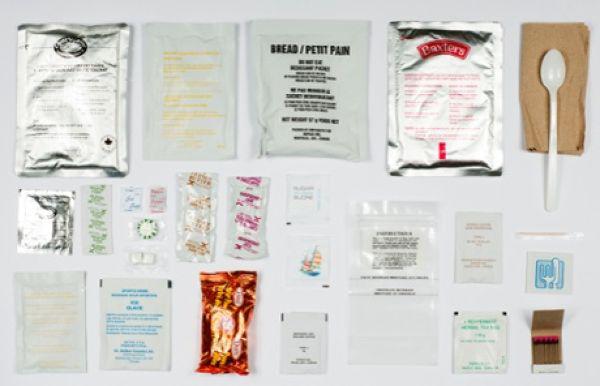 Tea and bergamot; beans and bacon in tomato sauce; biscuits and sweets.
Singapore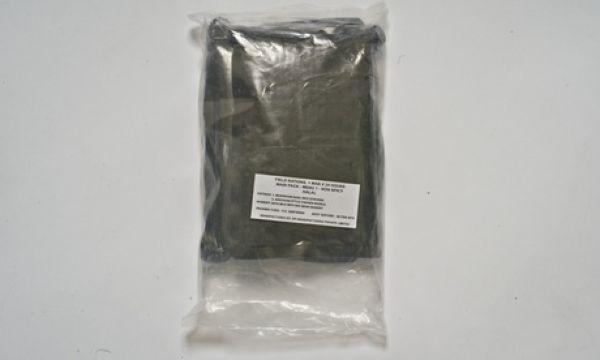 Chicken noodle; mushrooms and basil; rice with chicken; soy milk and red bean dessert.
Spain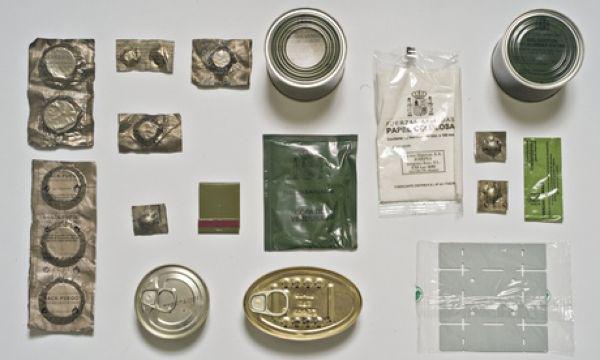 Green beans with ham; octopus in vegetable gravy and pate; spicy vegetable soup; peach in syrup as a dessert; crackers instead of bread; disposable water bottle with matches and dry fuel; tablets - vitamin C, glucose, Rehydron and water purifier.