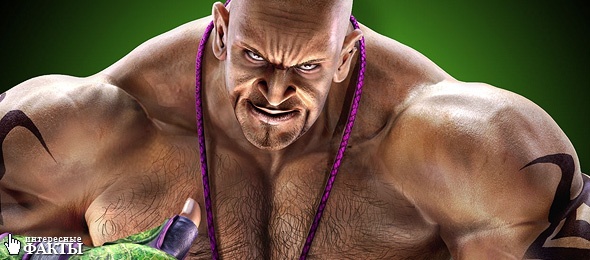 1.Dzhet Lee. Wushu.
Real name - Lee lyantsza. He was born in 1963.
in China, and in 11 years, China has become the champion all-around. By 1979. Lee becomes four-time champion in Wushu. With 17 years begins to appear in the movie, where he received the nickname «Jet», which means "reactive". To date, Jet Li - one of the most famous Chinese actors and the master of martial arts.
2. Fedor Emelianenko. Mixed Martial Arts (MMA).
Russian athlete, was born in 1976. in the Luhansk region. Appears in mixed martial arts (MMA Mixed Martial Arts). MMA is a four-time champion in the heavyweight division; repeatedly recognized as the best fighter in its category. Fyodor nearly 10 years remained unbeaten, which in the history of MMA was not yet.
3. Bruce Lee. Kung Fu.
The world-famous actor, who made a great contribution to the popularization of martial arts. Kung Fu began in his youth, where he showed incredible abilities. Basic style for Bruce Lee became Wing Chun; he later developed his own style of Jeet Kune Do - "Tao of Jeet Kune Do».
4. Muhammad Ali. Boxing.
Boxing Legend, a multiple world champion in the light heavyweight division. Real name - Cassius Clay. He made his debut in 1960. Name Muhammad Ali took to join the organization "Nation of Islam". In 1999. was named "Athlete century." Famous for the fact that he used psychological pressure on opponents, roughly speaking, and humiliating them before the fight. Fight with Chuck Vepnerom became the prototype for the creation of the film "Rocky».
5. Alexander Karelin. Greco-Roman wrestling.
Three-time Olympic champion in Greco-Roman wrestling in the category up to 130 kg. My favorite technique - "reverse belt" - Alexander brought many victories.
6. Mas Oyama. Karate.
One of the most important masters of karate, having 10 dan. Mas - the founder of Kyokushin Karate, Kyokushin organization created (IKO), which he headed until his death in 1994. Renowned for being able to cut off the bull horns blow palm.
7. Bouaké Por Pramuk. Muay Thai.
Two-time champion K-1 MAX, the first fighter who did it twice. Born in Thailand, and in 15 years began to speak to the club "Por. Pramuk. " Nicknamed "Bouaké" means "White Lotus". To K-1 Bouaké received several titles Muay Thai. In 2011. He spent eight fights, they all ended his victory.
8. Benny Urquidez. Kickboxing.
American kickboxing champion. Benny was born in 1952. in Los Angeles. In the 3 years began boxing and 5 already played in the ring. At age 14, received a black belt. Throughout his career, which lasted 27 years (according to other sources, 24 years), has not lost any of the 66 matches.
9. Wally Jay. Jiu-jitsu.
The founder of the Jiu-Jitsu small circle. At the heart of this trend is the movement of the brush in a small circle, which allows to carry out painful holds and grips most effectively. Wally has 10 given in jiu-jitsu and is included in the list of 100 most influential people of martial arts. Author of "The 10 principles of the Small Circle", compatible with almost any style. Was a close friend and sparring partner of Bruce Lee.
10. Harlampiev Anatoly. Sambo.
One of the founders of Sambo. From 6 years old gymnast performed in the circus, and in 16 years has had a reputation for good fighter trainee father - a boxer, and his grandfather - a specialist in fist fights. In perfect command of the French struggle, English and French boxing, judo studied under the guidance of Basil Oshchepkova. In 1938. headed by Sambo Federation and worked on its distribution and development.