Gull-Kittiwake, Svalbard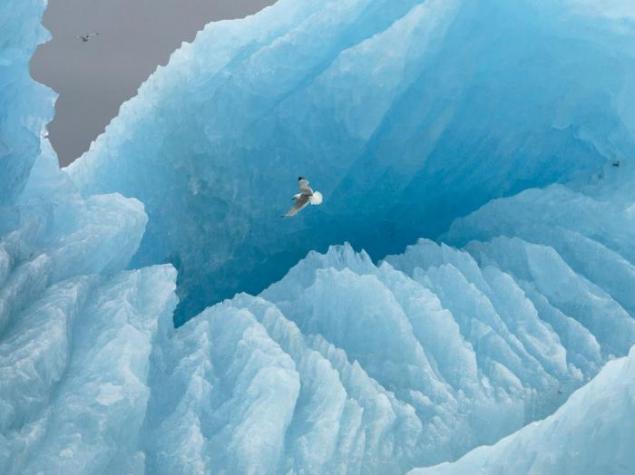 Full size & gt; & gt;
Paul Nicklen
Gull-kittiwake soars above the iceberg in the area of ​​the Norwegian Svalbard archipelago. Islets of glaciers and ice shelves are floating last oases, where they find shelter birds, seals and other members of the Arctic fauna. Rickshaw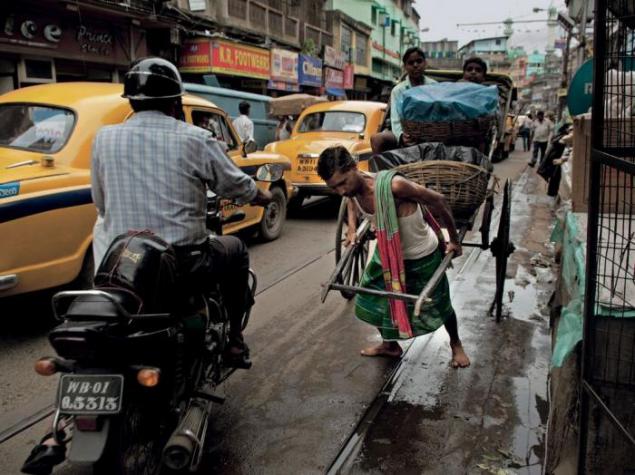 Full size & gt; & gt;
Amy Vital
At the risk of running into a fine, rickshaw reduces its way, going against traffic. The representatives of his profession usually illiterate, and it is difficult to find something else to do.
Wood mantis
Full size & gt; & gt;
Hope Muraveva
Wood mantis (Hierodula transcaucasica) at the time of mating. Second, rejected the female, with little hope for some time, watching the process.
Hawk in the sky of New York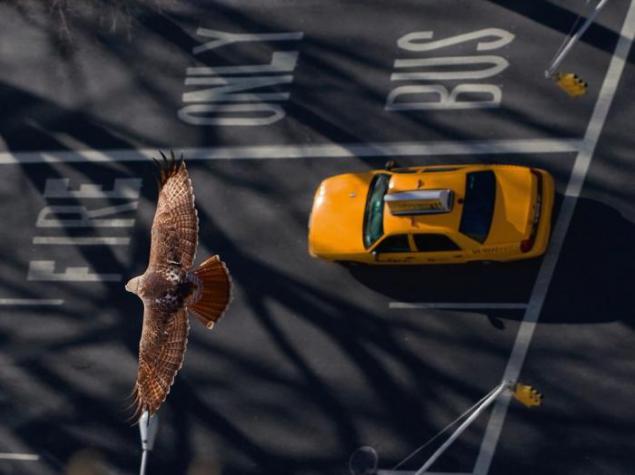 Full size & gt; & gt;
Lincoln Karim
Most New Yorkers do not pay attention to the hawks soaring above them. "They go, sticking to a mobile phone, or catch a taxi. But children see hawks "- says the author of a photo Lincoln Karim
Baikal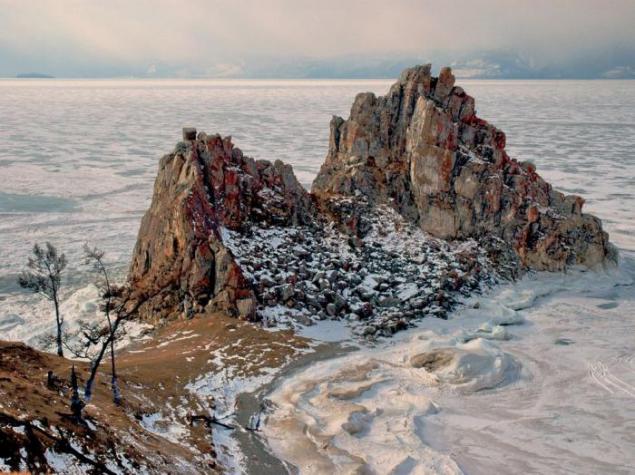 Full size & gt; & gt;
Mikhail Semenov, Mikhail Shitikov
Weather Baikal allow to conduct deep-operation in the summer. But in the winter, scientists can conduct drilling and to obtain samples for the study of bottom sediments.
Reservoir in Cambodia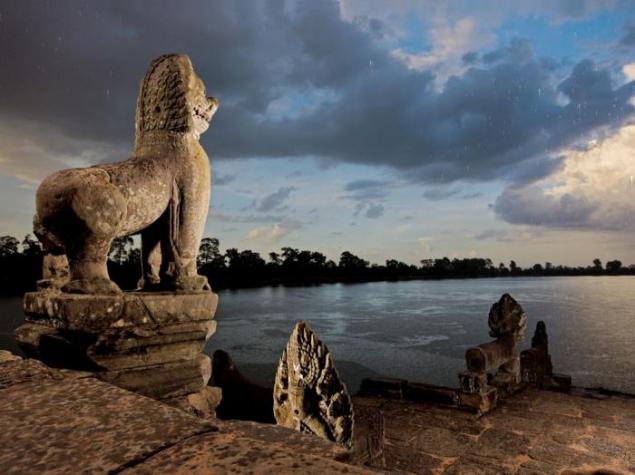 Full size & gt; & gt;
Robert Clark
The clouds soon overthrown in a rain-water reservoir Sras Srang. He, like many centuries ago, guarding stone sculptures of lions and naga spirits in the form of flame. According to popular belief, they had to call the rain.
Reef sharks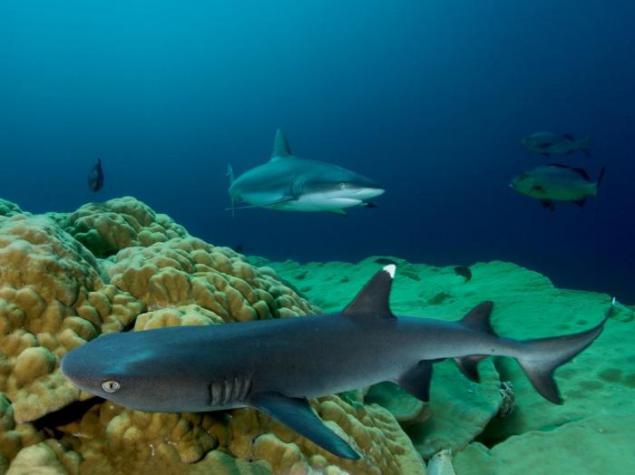 Full size & gt; & gt;
Brian Skerry
A lot of gray and Whitetip reef sharks and predatory red snapper roam around Kingman Reef. There can not be found like a cloud bevy of small fish: large and ever-hungry predators are forced to hide potential prey
Iberian lynx
Full size & gt; & gt;
Pete Oxford, Rene Bisch
Elan's mother still cares about him. But soon got stronger rysenok to conquer its own territory. A radioosheynik Lynx Life will allow employees to monitor his movements. Lynx usually begin an independent life in the age of a year
Leatherbacks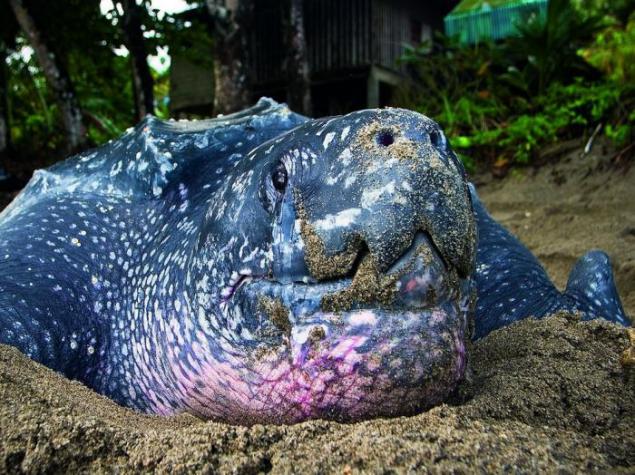 Full size & gt; & gt;
Brian J.. Hutchinson
Leatherback turtle (Dermochelys coricea) after many years of traveling back to their native beach in the Caribbean, to continue the race. After a few hours she will leave the unusual warm dry land, to return to the cold waters of the Atlantic
Albatross, South Georgia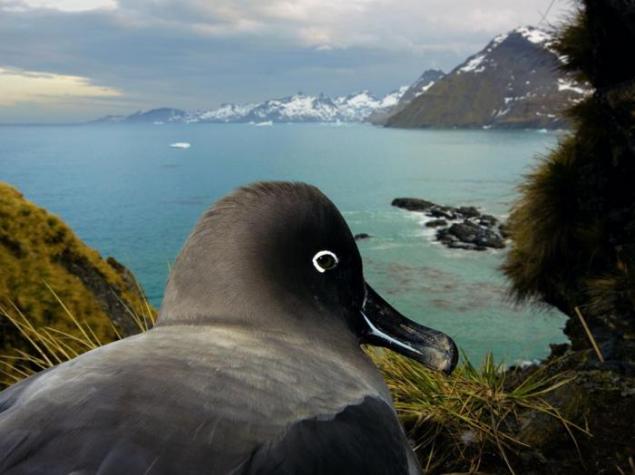 Full size & gt; & gt;
Paul Nicklen
Light-sooty albatross live more than 40 years. It is possible that this bird here, looking down on the Gold Harbour (Golden Bay), - observed changes of the landscape: from 1985 covered the coast glacier retreated inland by as much as 800 meters
Church on the island of Lewis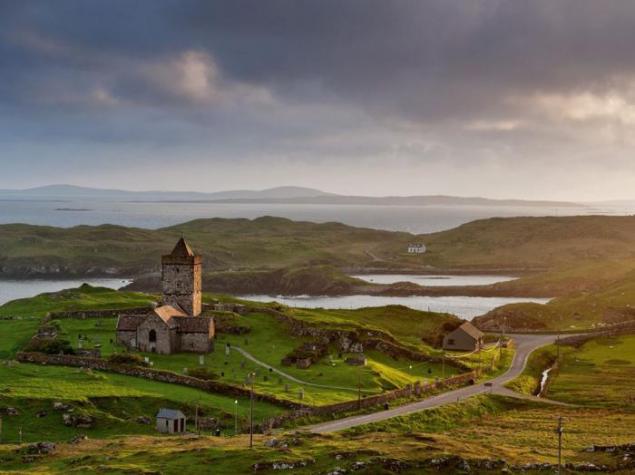 Full size & gt; & gt;
Jim Richardson
In the town of Rodel on the Isle of Lewis over the salt lakes Outer Hebrides towers of the XV century church, which was built for the militant leaders of the Clan MacLeod. In England, early modern religion was the most powerful political force. In every parish church was not only a temple of God, but also a symbol of worldly power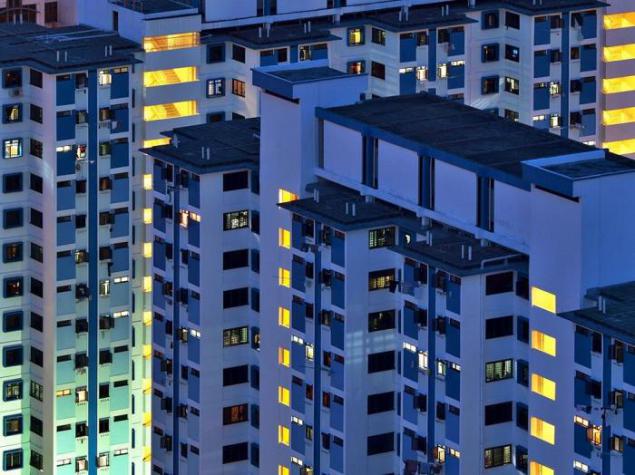 Full size & gt; & gt;
Uninspiring and unattractive residential areas in Singapore are built the same, like twins, multi-story apartment buildings. And every square window, where the evening lights cheapest chandelier or table lamp, hiding vague memories of the older generation, people who grew up in the rural areas of China or India, in homes that they will never see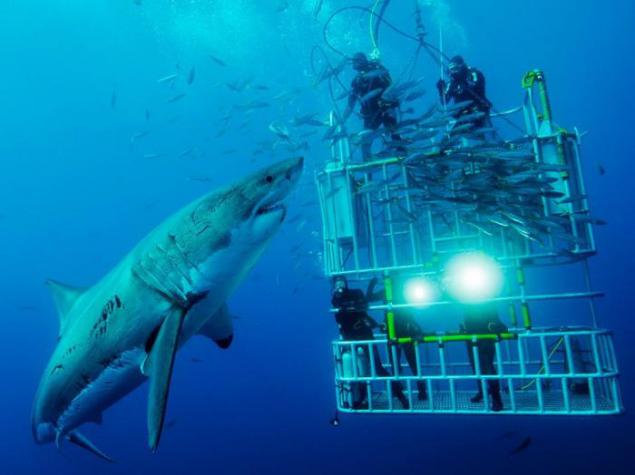 Full size & gt; & gt;
Large modern predator dangerous underwater fish, which is found in coastal surface waters in all oceans of the Earth, considered the great white shark, also known as a man-eater. Photographer David Litchfield (David Litchfield) was able to make a truly shocking photo: meeting this dangerous underwater inhabitant with a group of divers who dive to the bottom of the sea in a special metal cage.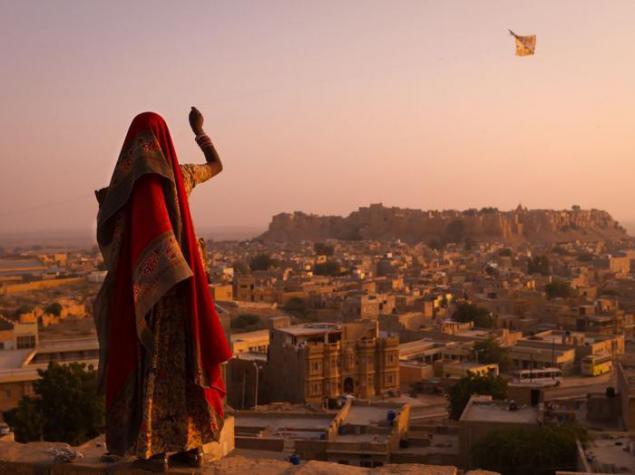 Full size & gt; & gt;
Easy kite, made of plain paper, lines and dry branches, soared into the sky over Jaisalmer, a city in the middle of the Great Indian Desert. The picturesque town, through which the caravans crossing the desert, did not become a tourist center because too far away is a civilization with all its blessings and joys. Kite, a young girl running over the city looks like in the sky takes its most cherished dreams and hopes. Perhaps the wind started up, they will be fulfilled. Author - Kristen Simon (Simon Christen).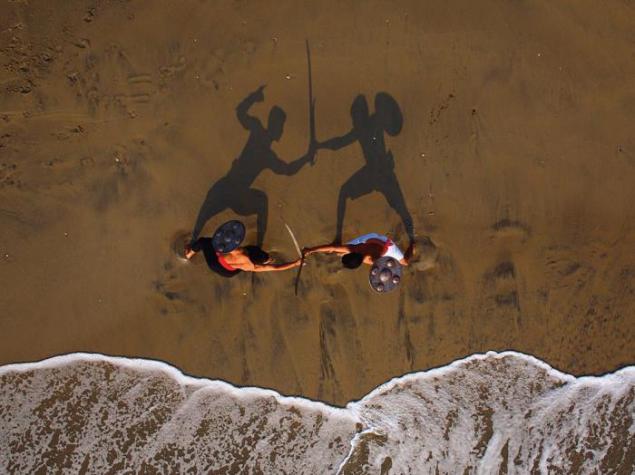 Full size & gt; & gt;
Indian martial art Kalaripayattu - one of the oldest temple of art, born more than 6,000 years ago in southern India, in Kerala. Kalaripayattu is considered the progenitor of many martial arts, and the primary source of this martial art - sacred texts of the Vedas Dhanur. This unique art that combines physical, mental, and spiritual methods of raising warrior. Photographer Nicolas Horio (Nicolas Chorier) managed to shoot, at the beach in North Kerala Kalaripayattu fighters train.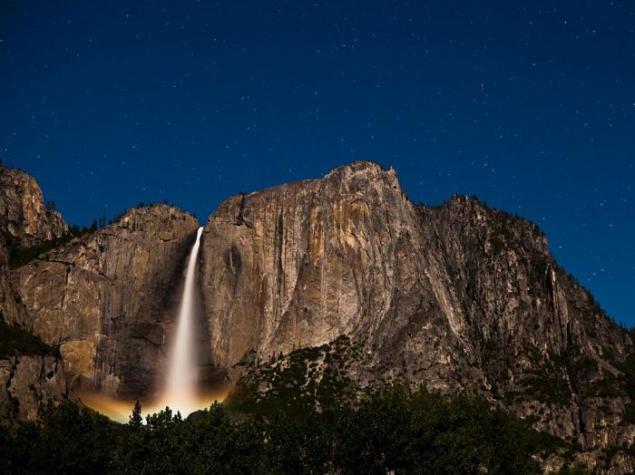 Full size & gt; & gt;
Yosemite Falls, the highest waterfall in North America, located in Yosemite National Park in the Sierra Nevada, California. It is called the two-stage waterfall, since it consists of upper and lower stages. An amazing spectacle can be seen on a clear day, during a full moon, at the foot of the Upper Yosemite Falls - it is a real lunar rainbow. Especially distinctly lunar rainbow is visible in photographs taken at slow shutter speeds. Photographer Andrew Koffingu (Andrew Coffing) managed to film the phenomenon, setting the shutter speed to 30 seconds - and here it is, a lunar rainbow, hiding in the mist at the foot of the upper stage of Yosemite Falls.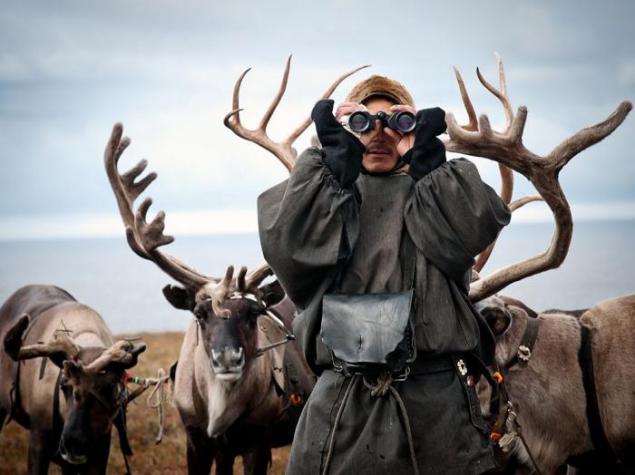 Full size & gt; & gt;
Many residents of the southern regions of Russia and neighboring countries, where the winter with little snow and cold weather is not very tweaked for wear cheeks, can not imagine how people live in the Siberian tundra. However, the climate of the tundra can be grown in these places potatoes and other vegetables, pick berries and mushrooms. In addition, residents of Siberia engaged in fishing and hunting for squirrels. However, one of the main forms of employment for indigenous Taz Peninsula, which is located in West Siberia, a reindeer. The photo Dmitry Nikonov - a typical inhabitant of the Yamal-Nenets Autonomous District, the reindeer herder himself.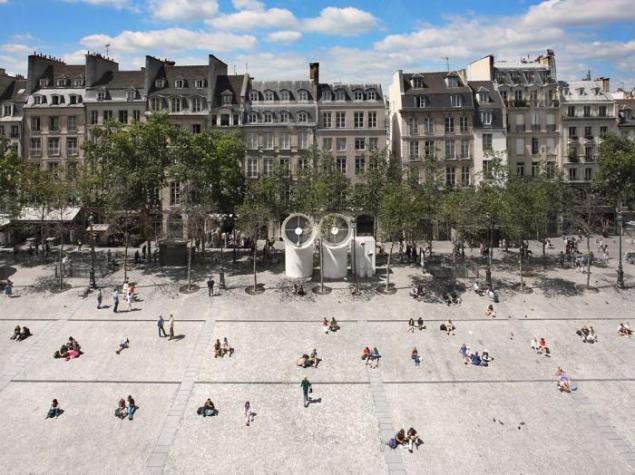 Full size & gt; & gt;
Parisian spirit of freedom, equality and brotherhood hovering over the city in any weather, in any season, and knocks down those who are amenable to its charm. So, sometimes on the areas of the French capital you can watch a truly stunning scenes, like the one that hit the camera lens of Brian Yen (Brian Yen). They are so much tenderness, peace, peace and love, it seems as if time has stood still. And this - the whole of Paris, his whole c'est la vie.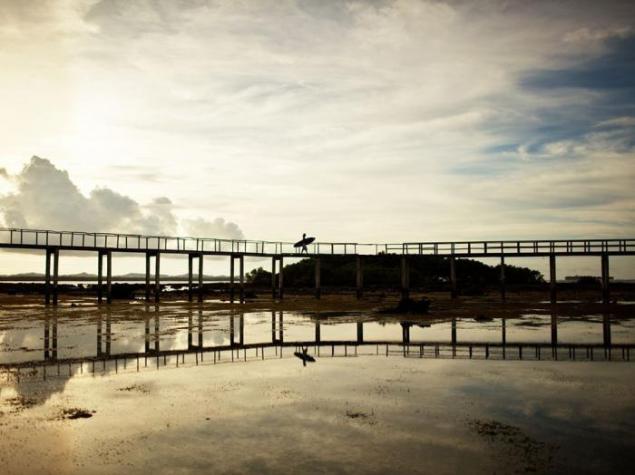 Full size & gt; & gt;
Some enthusiastic people a hobby - it's like that work. And at night, and early in the morning they choose the time to do what he likes, what would it it is not worth it. For example, photographer Rob Horner (Rob Horner) managed to make a beautiful picture of an unknown surfer heading to catch the waves in the early rays of the rising sun.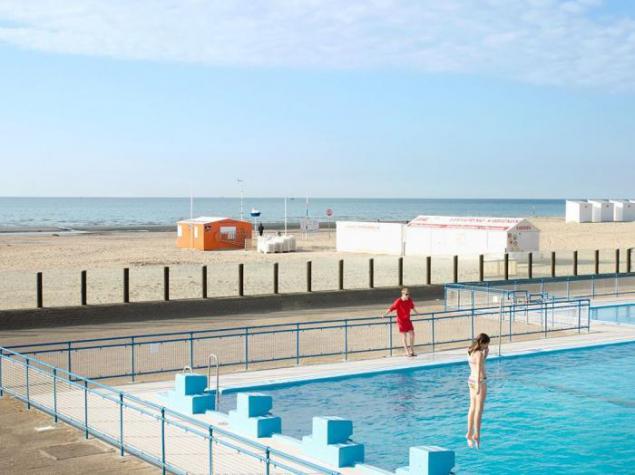 Full size & gt; & gt;
Even if the country is torn apart and the internal political problems, one of the few places where these problems and disagreements forget - this resort. Whether it's recreation, a house in the village or the hotel pool. So, on his picture Franky De Schampheleer tried to show just such a "peace" between the north and south of Belgium. Even if this world - only "photographic».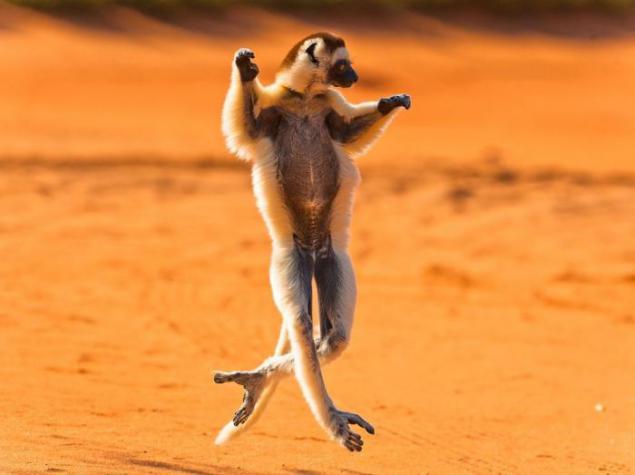 Full size & gt; & gt;
Lemurs Sifaka distributed only on the island of Madagascar, for the inhabitants of the island are sacred: it is believed that it is - the soul of the departed ancestors. Therefore Aborigines create entire cult Sifaka, honoring the animal as a deity. In addition, the widespread opinion that Sifaka - something like guardian angels to humans. Faced with such a lemur on the path, you can be sure that you are on the right track, and in front of waiting for luck. Sifaka lemurs are also able to "dance" may indicate edible and medicinal plants in the forest, and at dawn it is easy to catch the animal in characteristic pose, reminiscent of meditation posture. It is believed that since Sifaka prays to God and asks him to be lenient and friendly to the people of Madagascar. These lemurs forbidden to export outside the island, even in zoos. The only zoo, where lemurs live Sifaka located in the capital of Madagascar, Antananarivo.