I want to tell you about the work of a skillful Spanish artist Juan Francisco Casas, who never ceases to please its magnificent works of his outspoken fans. Handy, you would not believe - he draws a normal ballpoint pen. In fellow so well-developed imagination and visual memory, he is working in great detail every little thing in their masterpieces. However, at first glance, it is easy to believe - his works were performed in the art and photorealism are not only provocative images, but also the stunning realism.
Not only that - Casas throws zarisovochka not just for lovers, and draws a three-meter painting. To create a drawing he takes about 4 simple ballpoint pens Bic.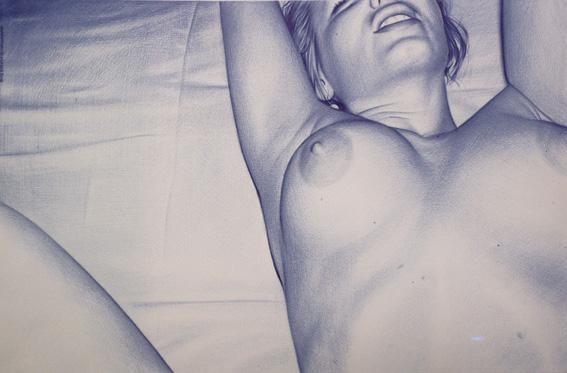 His creativity had in 2005. He began taking photographs as the basis of his party friends.