Feline beautiful sights from all over the world.
As it turned out - a lot of them.
Cat on a rock. Kanonersky Island, St. Petersburg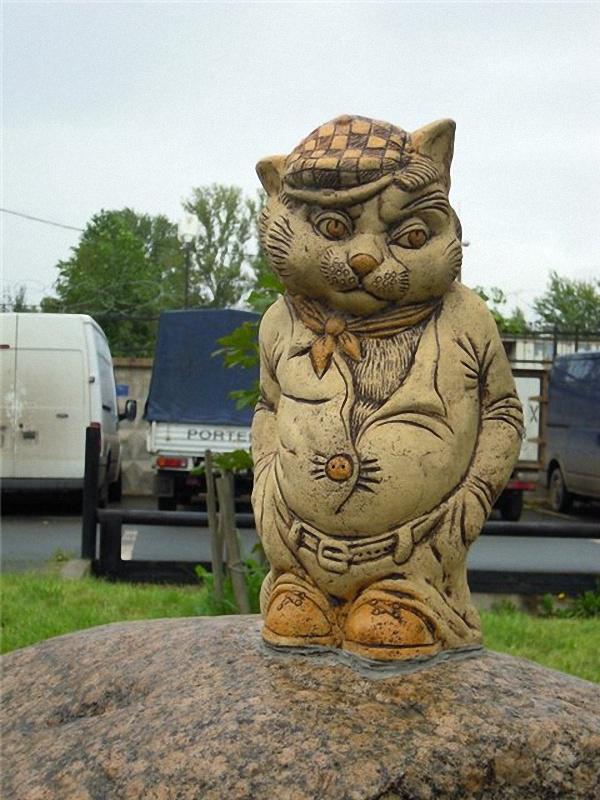 Cat on the bench. Maryland, USA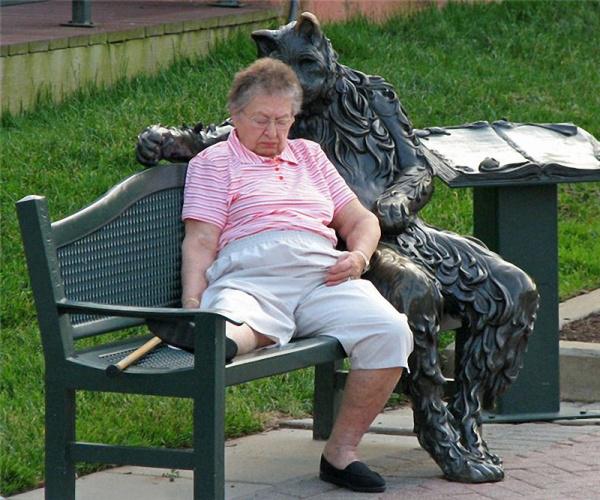 Monument Cat Kazan, Kazan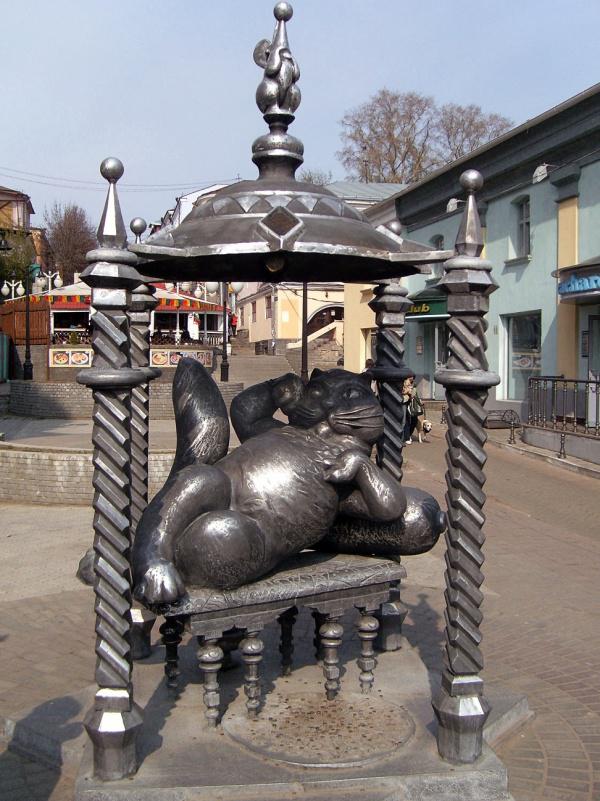 Monument cats rare breed - the Turkish Van. Lake Van, Turkey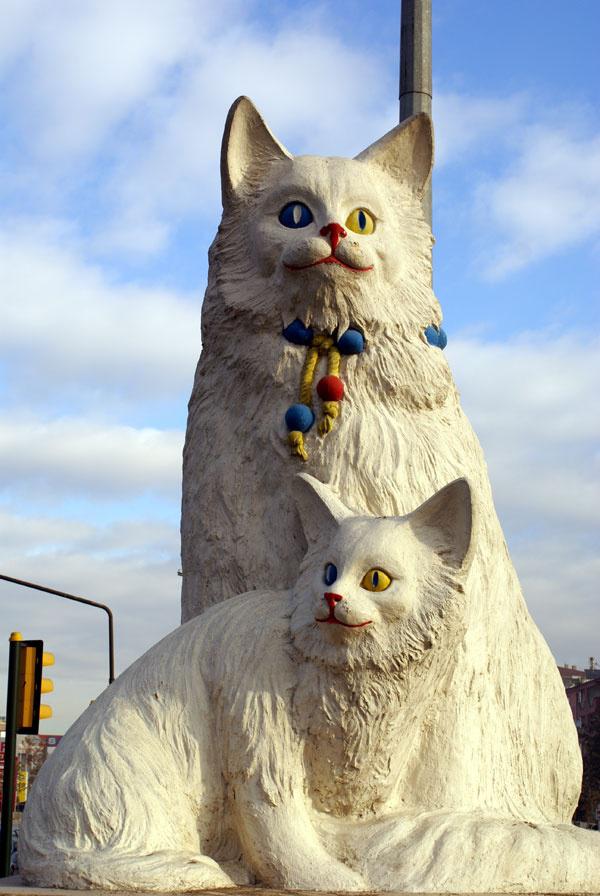 Japan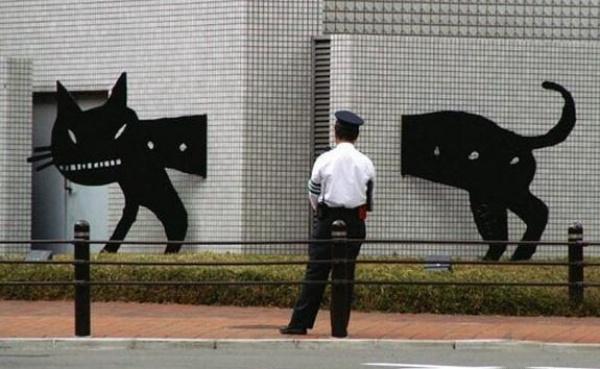 Monument cat in Yerevan, Armenia. Sculptor Fernando Botero.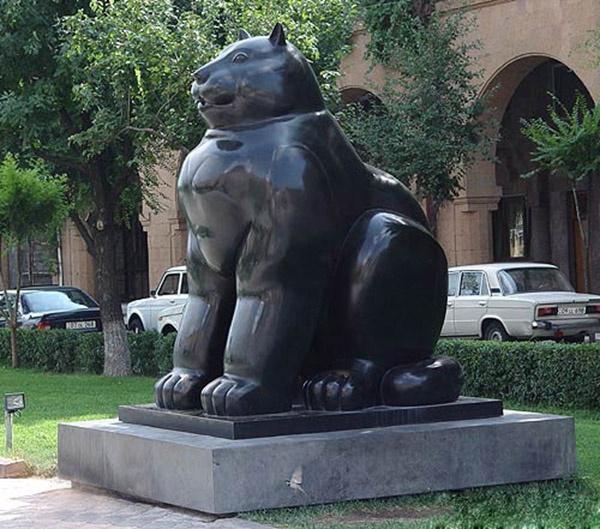 Cat with sausages. Kuzbass Kemerovo region.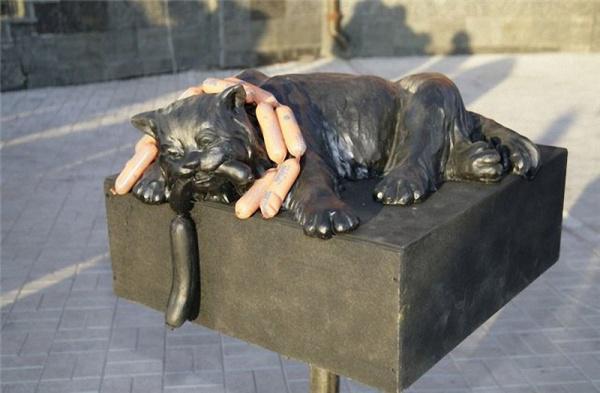 Cat and cook. Ekaterinburg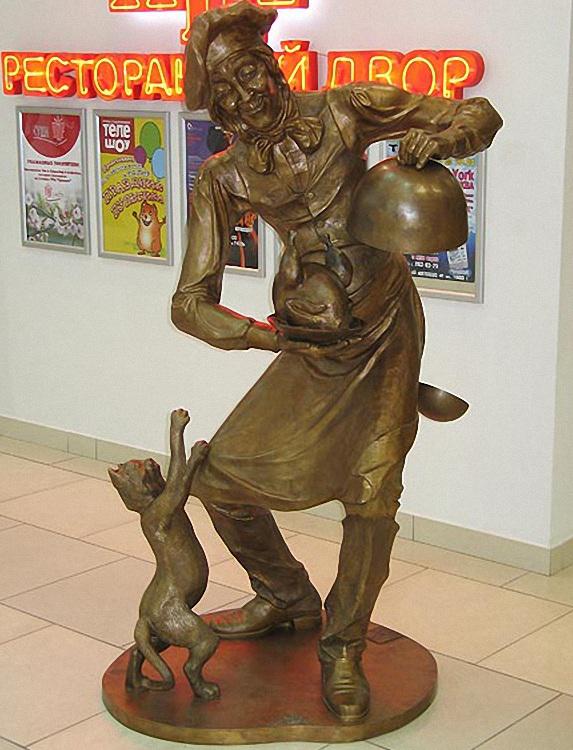 Monument Madame Storozhenko. Odessa, Ukraine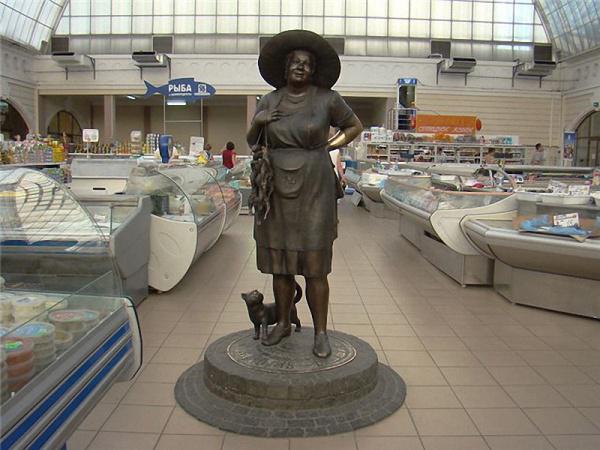 Monument cat Tauzer. Crieff, Scotland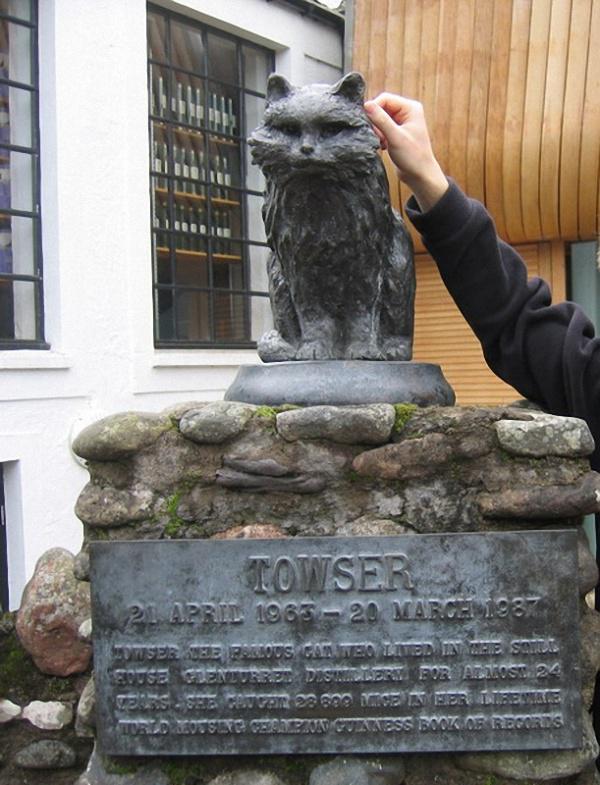 Sculpture "Yoshkin-cat" in Yoshkar-Ola.
Monument cat Behemoth and Koroviev. Moscow.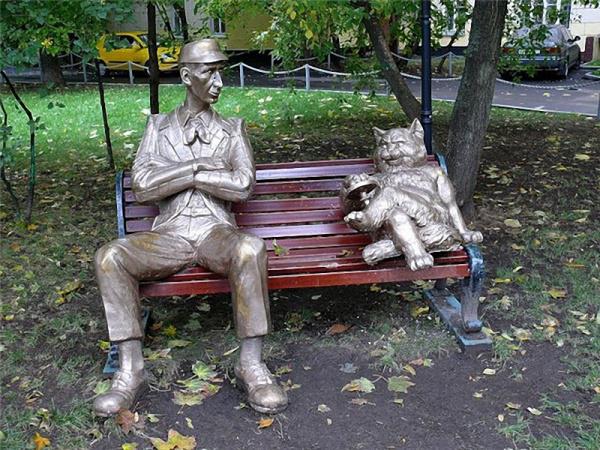 Behemoth. Kiev, Ukraine.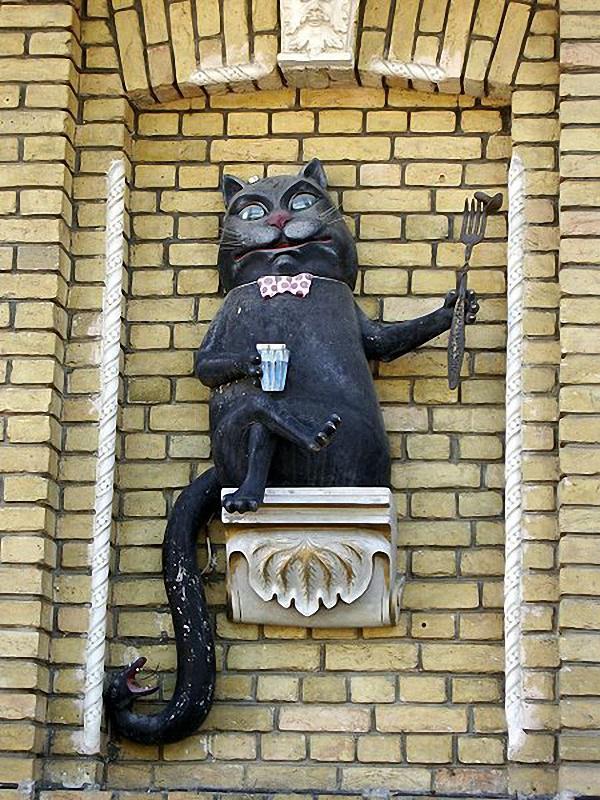 Bench reconciliation. Prominent, Moscow region.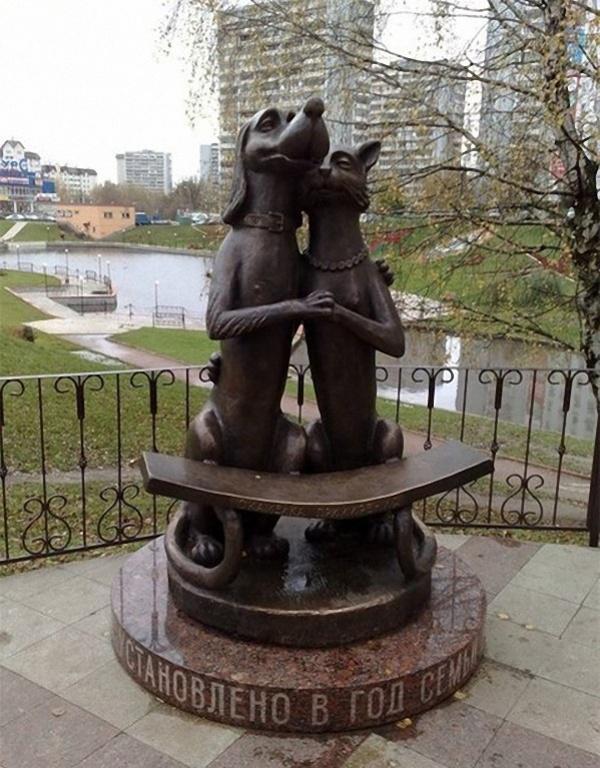 Monument Totti cat - pet Finnish petessy Edith Sedergran. Roshino, Leningradaskaya area.
Monument cat Panteleimon. Kiev, Ukraine.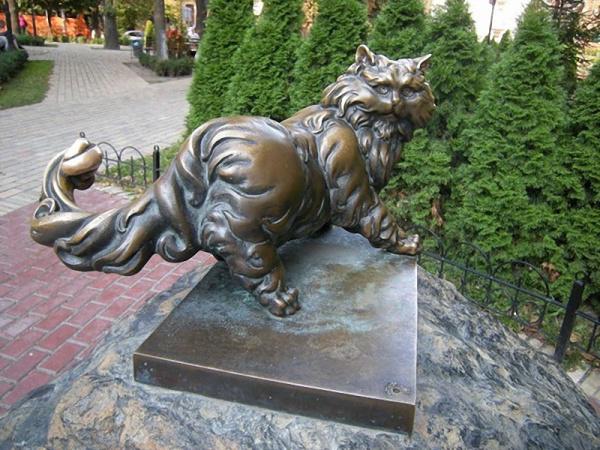 Monument homeless cats in Germany.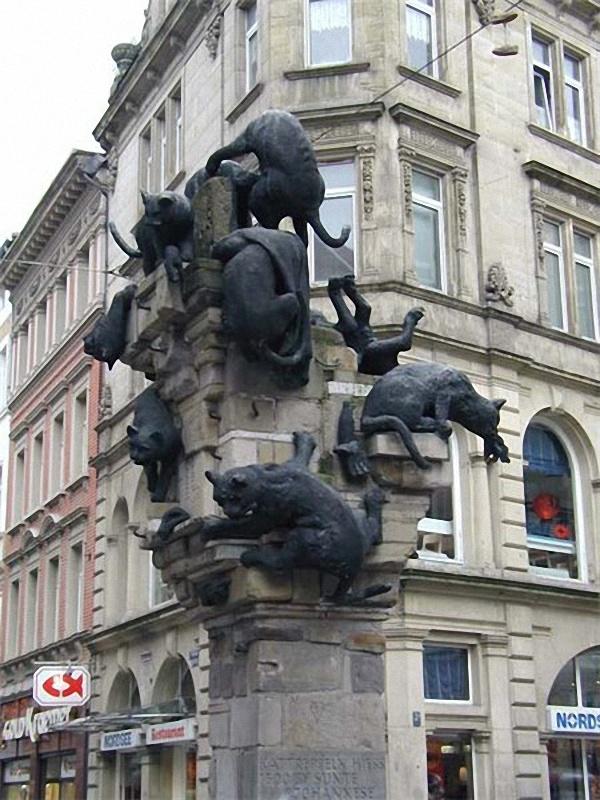 Monument cats in Kuching, Sarawak.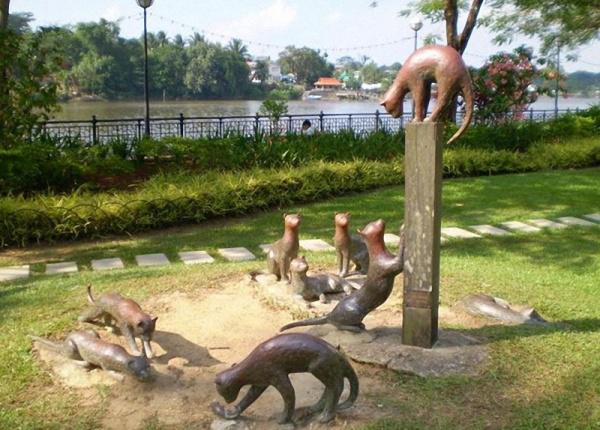 Cat with kotyami. Singapore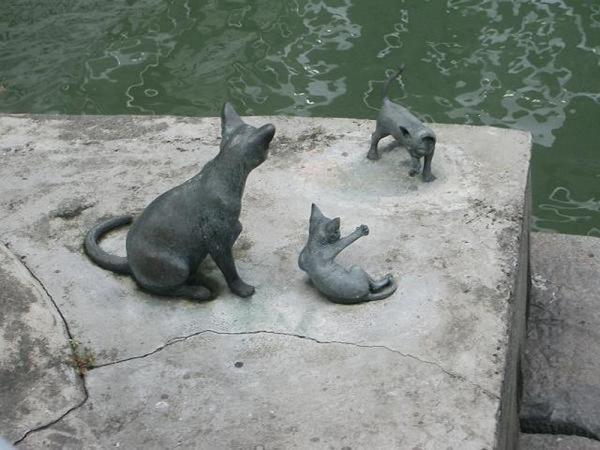 Alley cats. Tyumen.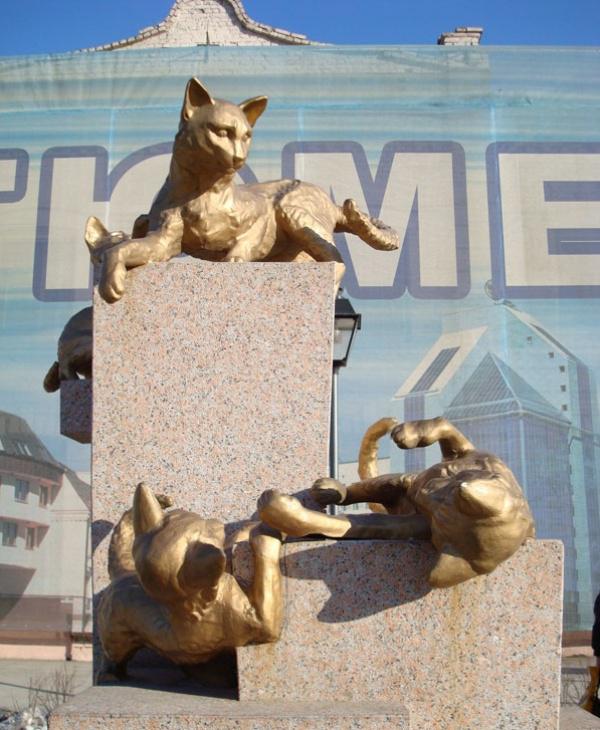 Kitten in the street Lizyukova. Voronezh.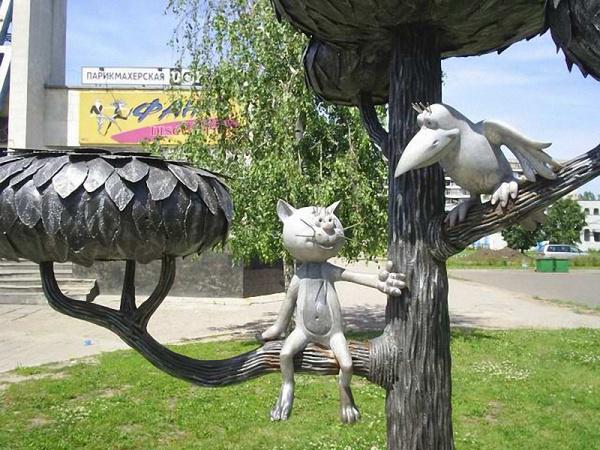 Sleeping cat. Tel Aviv, Israel.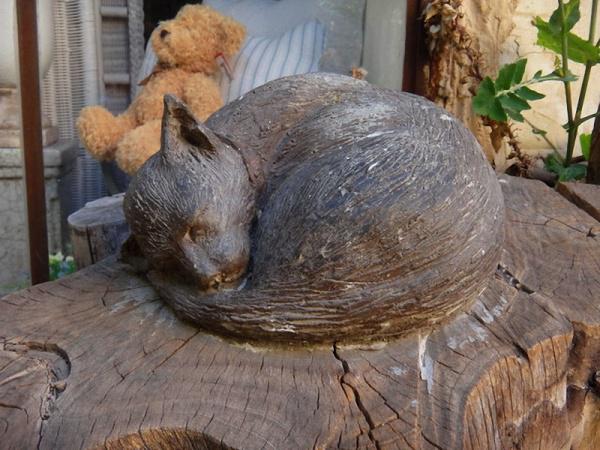 Mytishchi, Moscow region.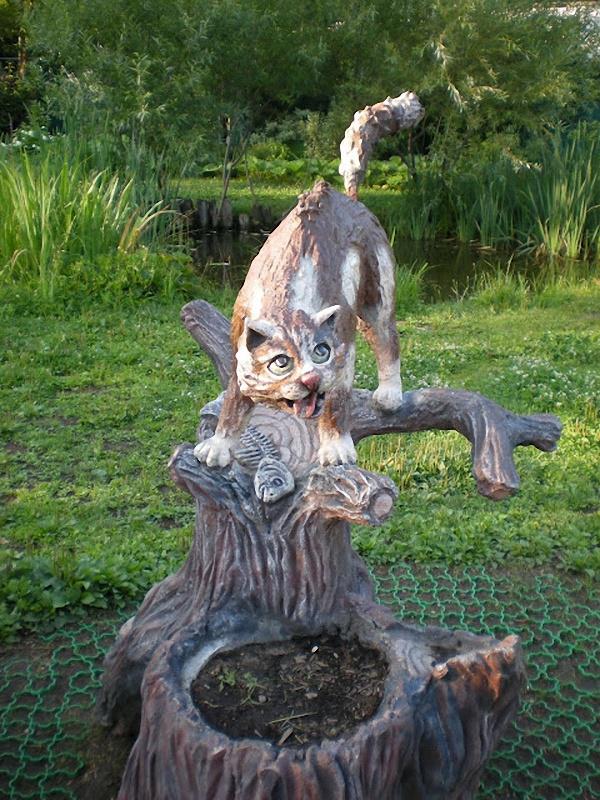 Mytishchi, Moscow region.
Puss in Barcelona, ​​Spain.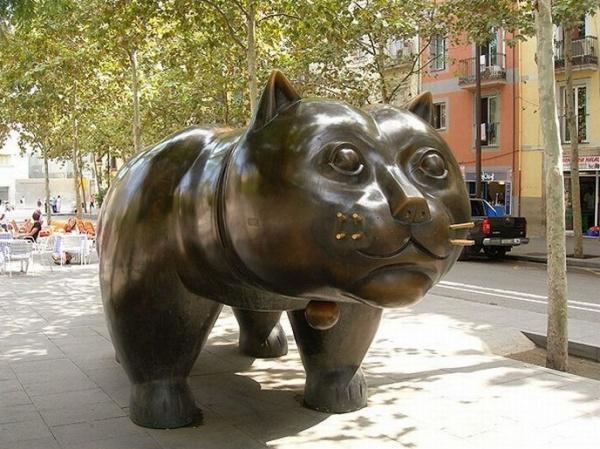 Monuments cats in Sweden.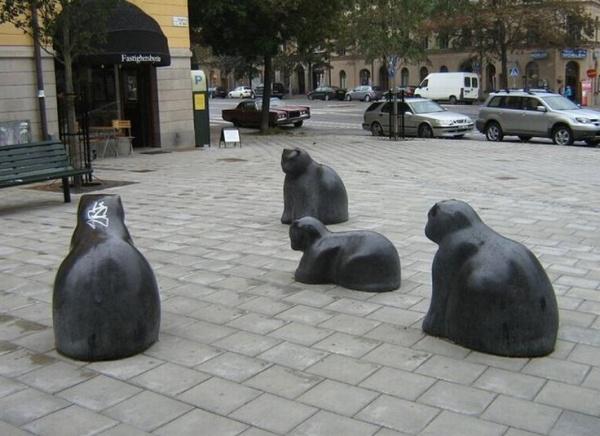 Cat Vasilisa. St. Peterburg
Cat Elisha. St. Petersburg.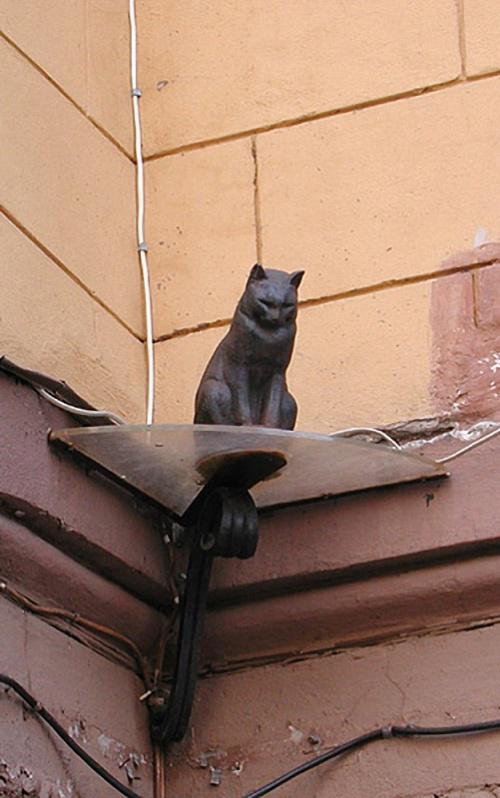 Monument to the 150th anniversary of the invention of the heating battery. Samara.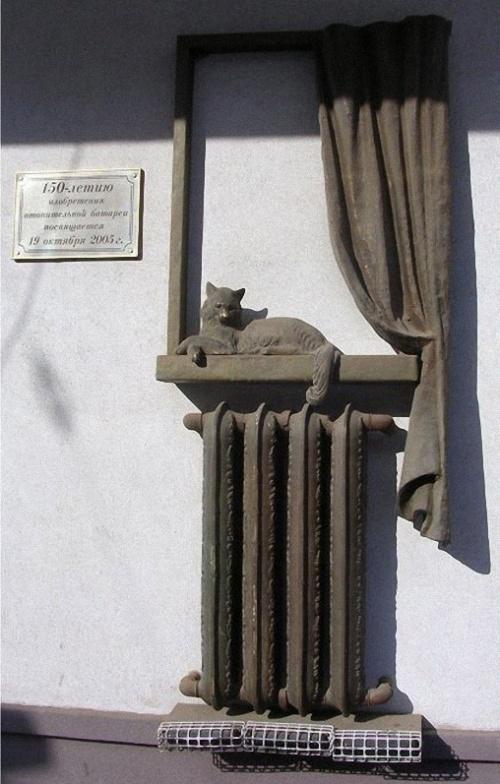 Cats sneak on the roof of the Training Theatre in Nizhny Novgorod.