The accident, which took place in the old days, when the automotive infancy.
And at speeds up to 50 km / h
Investigators are considering a car that hugged the tree rassbrosav its interior to the street in Boston in 1933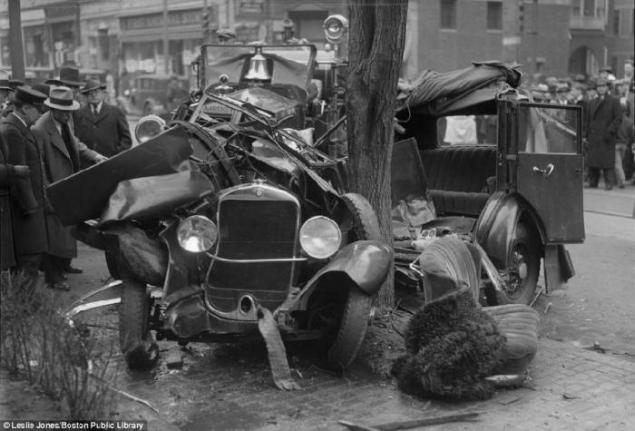 Passers-by trying to figure out how the car was in the trench. Covered with mud road is key to razgadke.Boston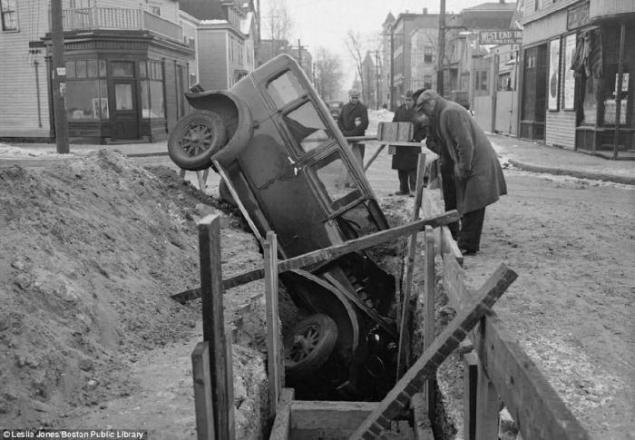 Location of the accident, in 1935. The car has been stolen to drive the children into the car and slammed the lawyer, killing him.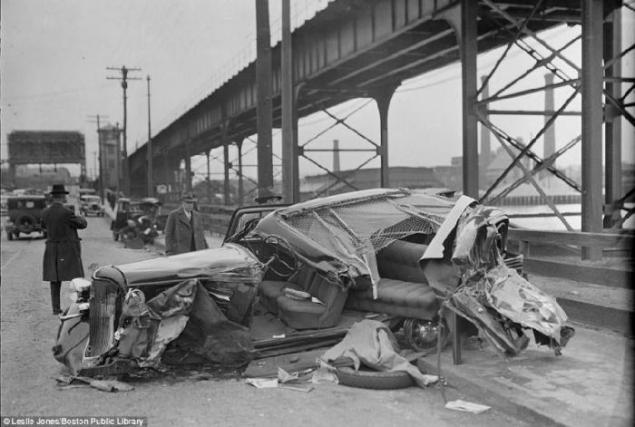 The crowd Leslie Jones poses for a photograph in place DPP in Boston in 1933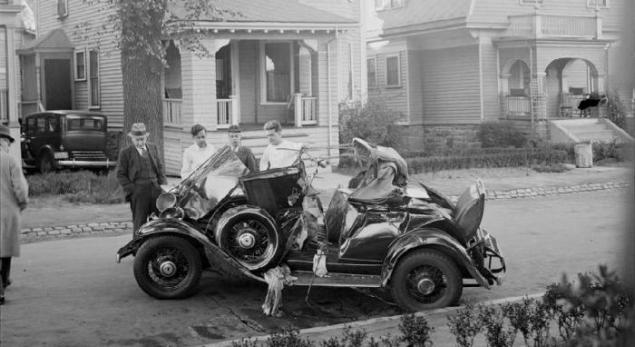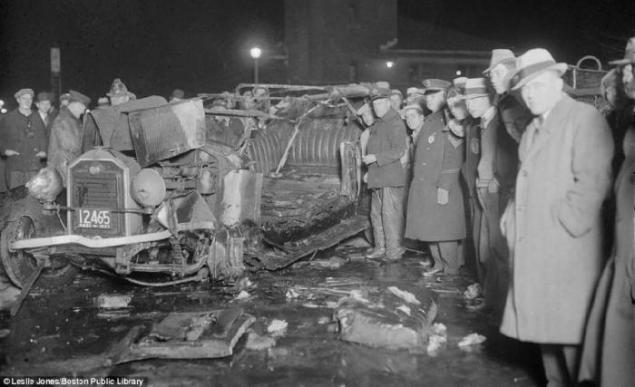 Police posing next to a car that rolled over on the corner in Roxbury, Massachusetts in 1935.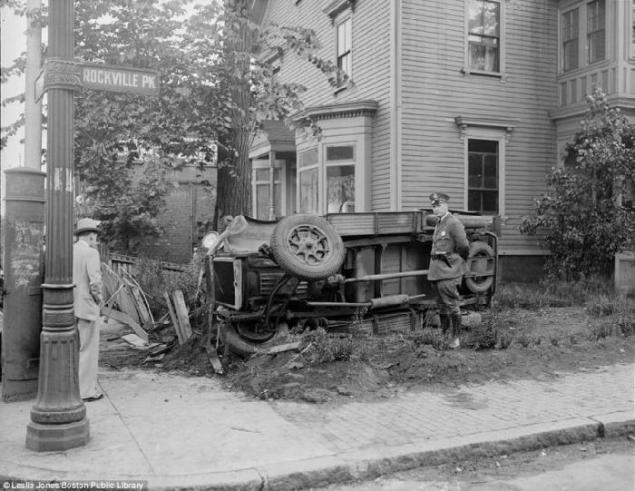 The truck had no chance when he "made contact" with a tree on a rural road Massachusetts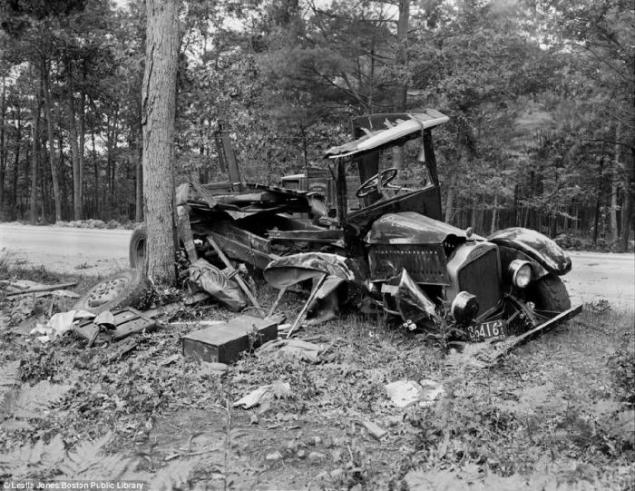 "MOE" is struggling to pull the car out of the river in Quincy, Massachusetts in 1933, to save the three passengers was not possible, they drowned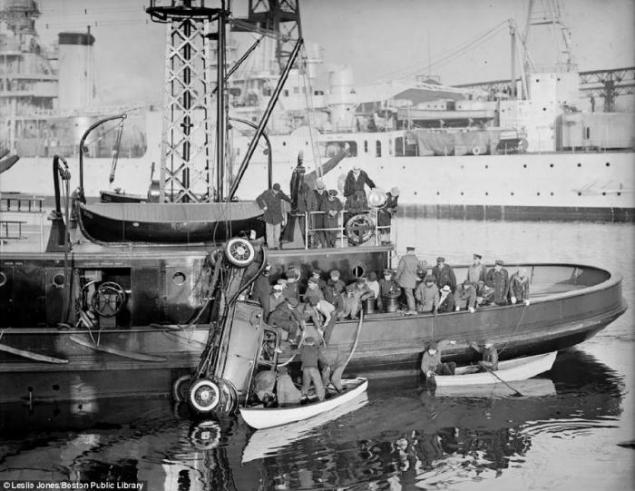 This car came out the loser in the battle with the tram in the South End of Boston in 1932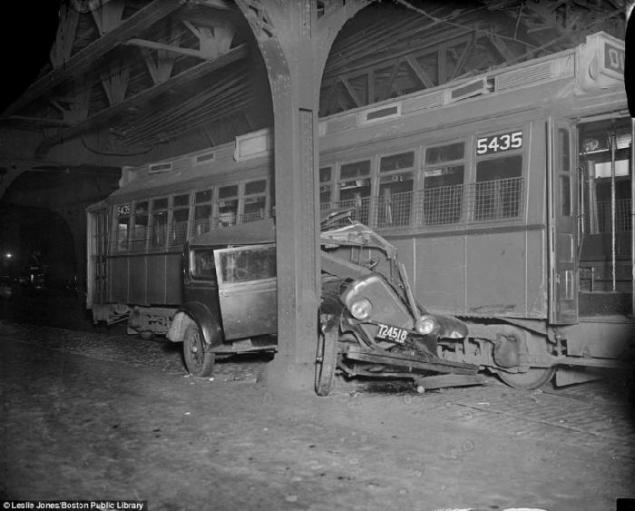 Children look out from the bushes, while the photographer Leslie Jones photographed wreck on the side of the road in Hingham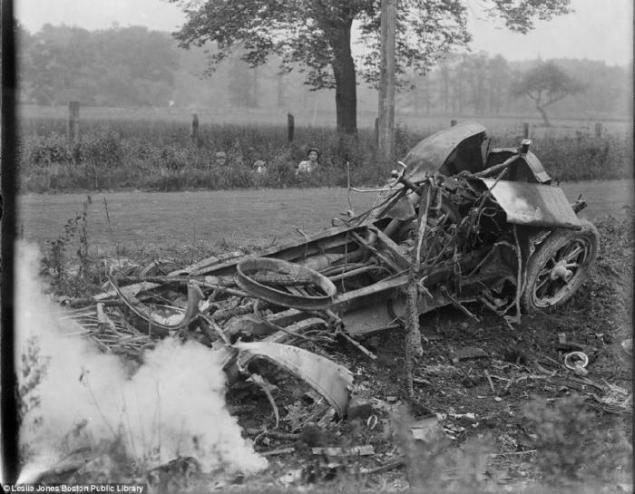 Zevaki.Avtomobil winch recovered from the Charles River in Cambridge, in 1933, close to Harvard University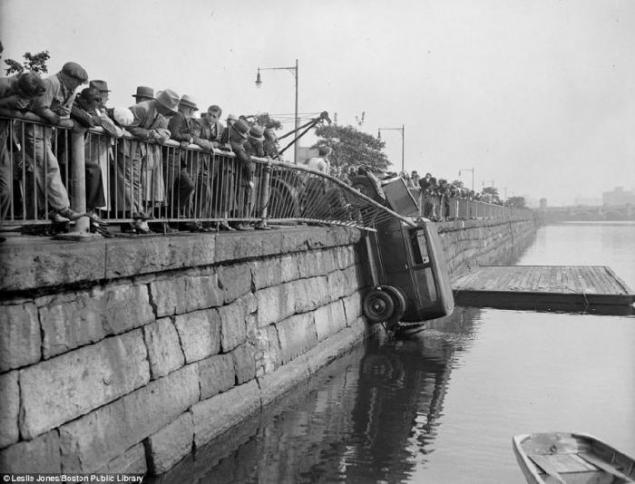 1934, truck teetering on a bridge in Dorchester, caught only one wheel. Workers chocolate factory Walter Baker & Co ran out to stare at the Events.
It is surprising that this car survived a collision with a telephone pole in the Cambridge, Mass - just a bumper damaged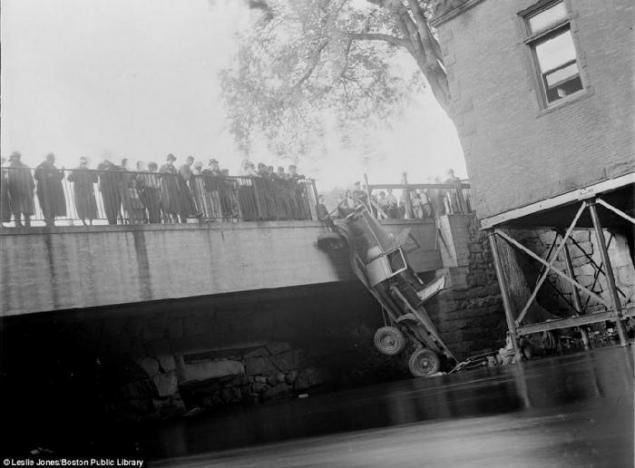 The driver of this car is unlikely to survive.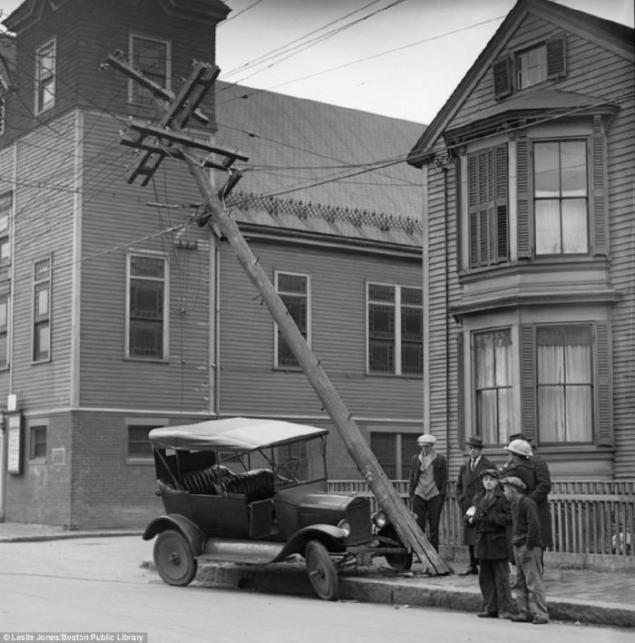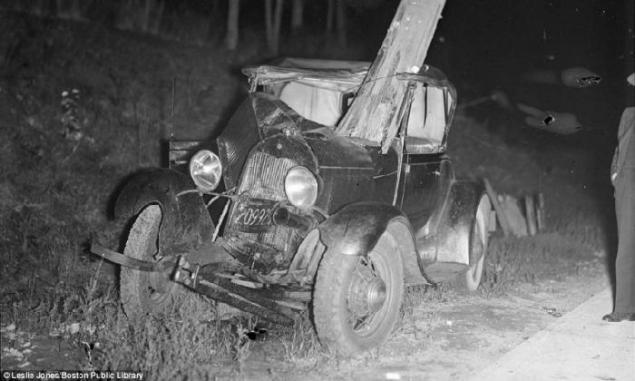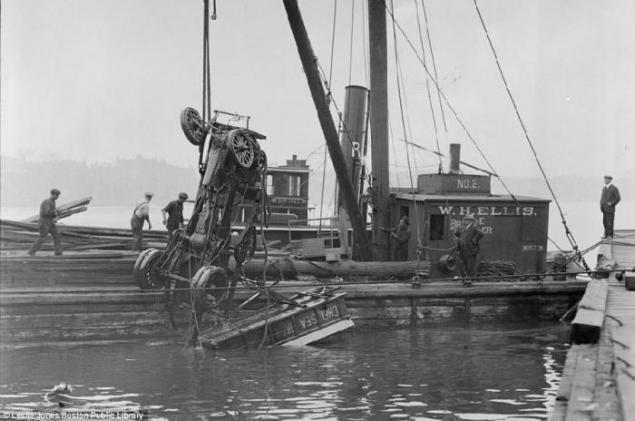 Photographer Leslie Jones was part of a crowd of onlookers, making photos of the accident in downtown Boston. The car went out of control and collided with a shop window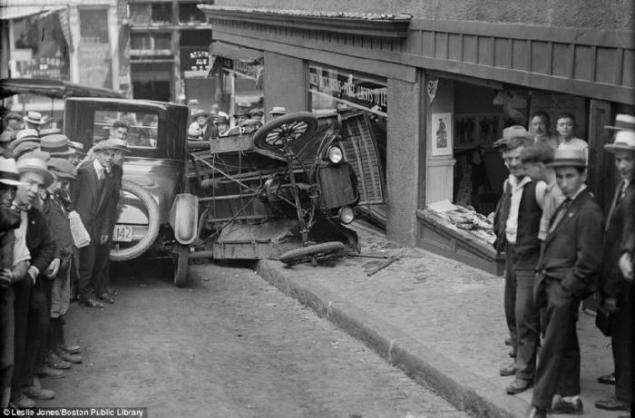 Local businessman was lucky to survive this unpleasant incident when their car collided with a bus in Waltham, Massachusetts in 1921. Their car, of course, there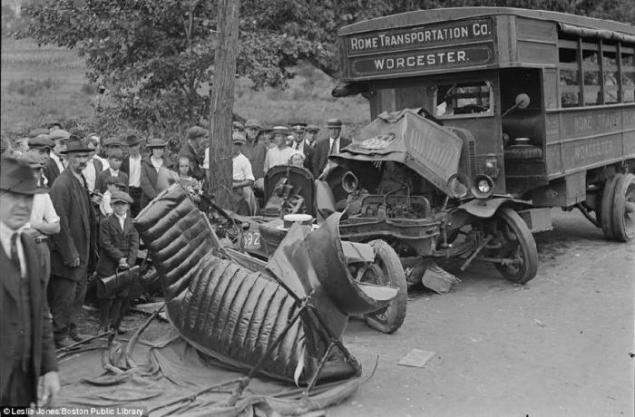 In 1934, the car skidded on an icy road and wrapped around a tree in Auburndale, Massachusetts
The truck collided with a bus and turned over to the south of Boston, stopping crashed into the window of a cafe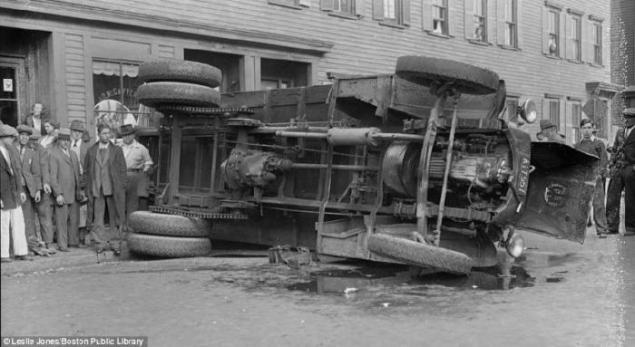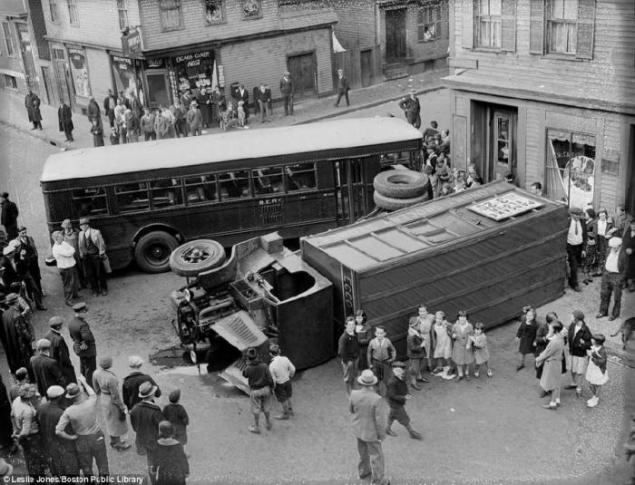 Truck Cudahy Packing Co pulled from Fort Poynt- channel, which separates South Boston and downtown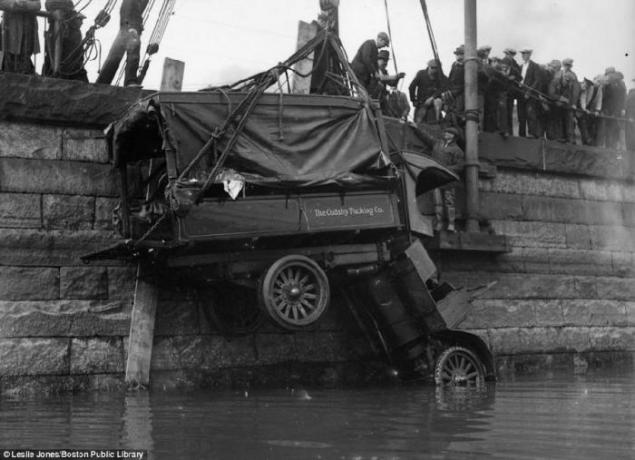 Even government officials were not insured against accidents. Truck-mail went out a loser in this battle with the tree, Boston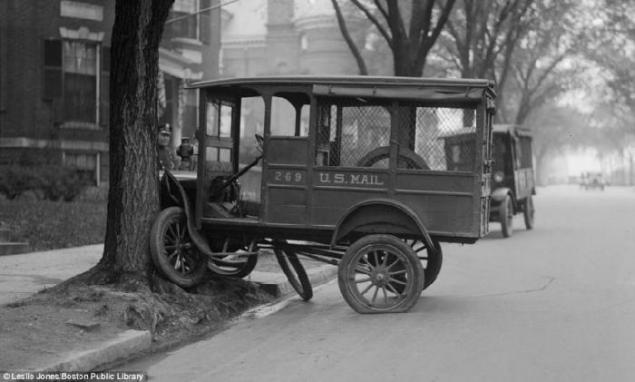 This cross-section of the vehicle shows how the interior of the car was in the early days of the automobile.