Elegant architectural designs known British women Zaha Hadid (Zaha Hadid) enjoy sustained success.
Was no exception, and its latest creation - a fantastic cultural center for the city of Changsha, China.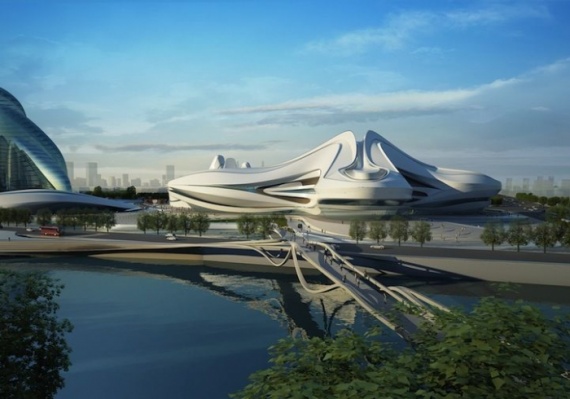 British architect Zaha Hadid unveiled its new project - a grand cultural center Shangsha Meixihu. It is located right in the center of the lake Macy Chinese province of Hunan.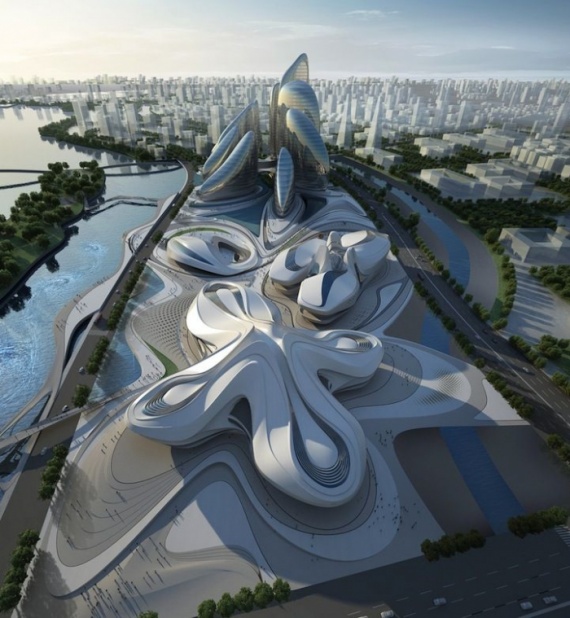 On the face of the complex resembles a fantastic space object - a white stone "tape" form whimsical air shapes that look great and ground and aerial view. Inside there is a Grand Theatre, a multipurpose hall for 500 people, where you can hold receptions, dinners and all sorts of displays, exhibition areas and areas for business meetings.