It is easy to assume that the life of a fabulously wealthy people consists of an infinite series of fun and enjoyment. However, the reality is not so simple. Each of the heroes of this article was born, so to speak, with a silver spoon in his mouth. But to call their lives happier or even lungs language does not turn. Even the most jealous.
Children tobacco empire heiress spent his childhood in a dirty smelly basement
Fifteen Patterson and George Iman - the heirs of one of the largest state of America. They - the children Walker Inman, which accounts for the nephew of tobacco heiress Doris Duke Empire. When the twins Iman turns 21 year, they will take the right of inheritance in relation to the state, which is estimated at more than a billion dollars. In the meantime, the brother and sister spend three months a year in a psychiatric hospital, where he tried to heal the trauma from his horrific childhood.
Family Duke kept under the control of almost all the tobacco business of America. They founded the prestigious Duke University every year donated to charity millions of dollars. All was well until the marital status is not passed inherited Walker Inman - addict sadistic. Child abuse began when the twins were only two years and continued for ten years before his death, "dad" from an overdose.
Together with his fifth wife by the name of Dara (also a drug addict and alcoholic) are often children locked in the basement, where there was a stench of feces. They come up to the most sophisticated of punishment of children - for example, forced to sit in the scalding hot bath. Sometimes parents took them to "walk", sitting behind the wheel in an almost deranged state.
Yes, these children had a lot of things about what other kids can not even dream of (real lion as a pet, exotic travel), but the education they have received almost nothing, and hardly interact with their peers. So, when these children were freed at last from the custody of his father, they lag in the emotional and intellectual development became apparent.
Both still believe in Santa Claus, both suffer from anorexia (in childhood often had to go hungry) and both are suicidal.
In addition, Inman often smoked drugs at children, and children have to breathe the smoke, which also affected their health. Twins beat and abused constantly. Once Inman hit the table daughter - so much that friends with whom they had dined, went to court, seriously fear for the lives of the girls.
Now the twins are living separately and by foster mother (a former stripper) and undergoing intensive therapy to correct the effects of "education" in the parental home.
Christina Crawford: adopted daughter and the object of bullying Hollywood legend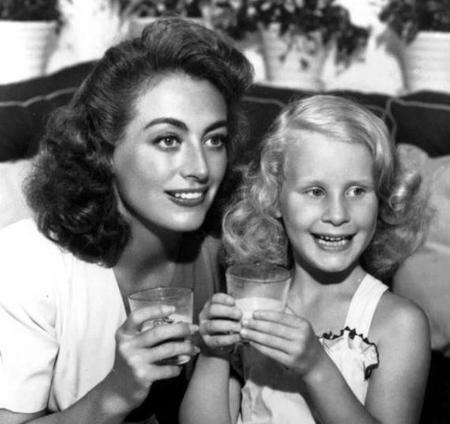 When Christina Crawford adopted a glamorous film star Joan Crawford, it was not a year. Here it seems to be lucky as lucky. However ...
Christina (one of four foster children Crawford) luxury in which she grew up, did not bring any happiness. In her own recollections, outlined in the book "Dear Mom," the actress regularly beat and abused her. The book appeared two years after the death of the actress, and became a bestseller, and soon after it was filmed, in which the role played by Joan Faye Dunaway.
Cristina says that her mother had been prone to mood swings and has suffered from alcohol dependence, began to beat and yell at the children at the slightest provocation.
When, after the death of Joan Crawford, revealed a will, it turned out that Christina and her brother disinherited "for reasons that are well known to them".
Heir to the Astor tormented elderly mother in revenge for his bleak childhood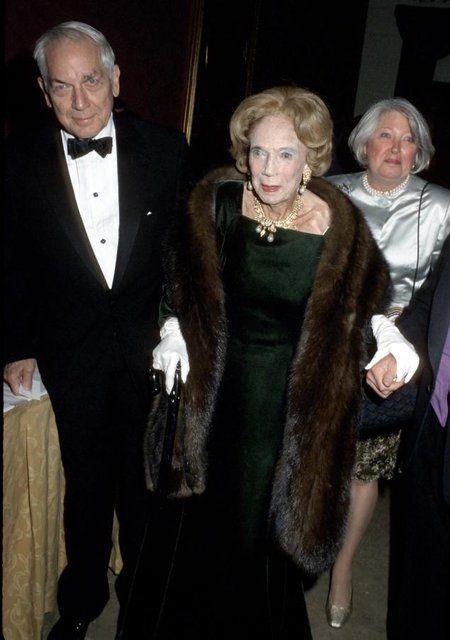 Anthony Marshall - the only son of Brooke Astor, famous billionaire charities. Astor family have always been considered one of the richest and most respected in the United States.
Before entering the family Astor, Brooke had been married twice. First her husband was a wealthy politician from New Jersey Kuzer Dryden, from whom she had a son, Anthony. Astor accused her husband of abuse in relation to himself and child, adultery and alcoholism, then filed for divorce.
Her second husband was Charles Brooke Marshall, this marriage seemed to be extremely successful. Anthony in the waiting father doted and when he knocked eighteen, even took his name. After that, a father gave Anthony in court, trying to force his son to pay him the contents.
In spite of the material well-being, as a child, Anthony suffered from parental neglect, beatings, and constant fear. After his mother married a third time, and inherited condition Astors, the boy was still accrue less mothering. Even the Brooke Astor acknowledged that became famous as a philanthropist, as a mother, she suffered a complete fiasco.
Sad and lonely childhood gave appropriate results. In 2007, Anthony was convicted of abusing an elderly mother and squandering its giant status.
In 2006, the son of Anthony Philip visited a 103-year-old grandmother was horrified and desolation in which the old woman has to live out the last days, after which his father gave to the court.
Anthony was convicted of abuse of a helpless mother and went to jail at the age of eighty-nine.
Actress Ariel Winter beaten and starved own mother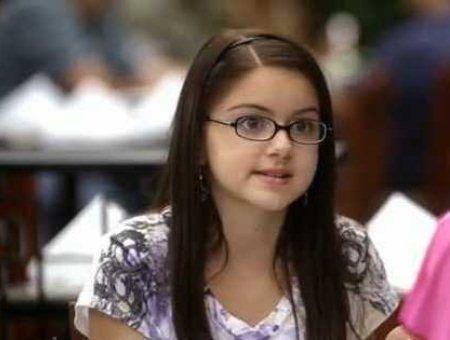 Pretty Winter Ariel started filming just a child and immediately achieved success. It can be seen in the films "Kiss Kiss Bang Bang," "The Dark Knight Rises," "Ambulance" and many others.
No long time had no idea that her own mother suffer and hunger Morita young actress.
In 2012, Ariel, with the support of her older sister 34-year-old Chanel Vorkmen filed for the mother to court for "systematic beatings and abuse over a long period of time." Twenty years ago, Chanel is also taken from the mother, and also for ill-treatment. Now the sisters live together, although her mother does not lose hope to return custody of the famous daughter in court.
The crew of the series "Modern Family," starring young actress, confirmed that they knew about the abuse, but they could not help. They say that the mother did not give Ariel has nothing but egg whites and raw vegetables.
She always inspired her daughter that she is ugly - and the clothes on her sitting ridiculous, and her large ears and a lot of other things that are so sensitive to teenage girls. Colleagues of shooting area spared Ariel and tried to seize the moment when the stern mother looked away, to shove the girl some sandwich.
Heiress Johnson & Johnson died alone in a cheap removable house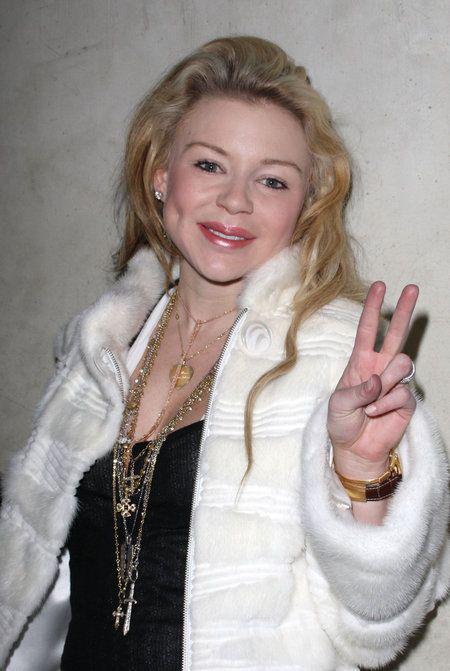 Casey Johnson was the daughter of socialite Sayle Woody Johnson and Johnson - great grandson of the founder of Johnson & Johnson. Casey grew up in luxury. She attended the best private schools, was friends with Nicky and Paris Hilton, took the most expensive car and got the first bag from Chanel ten years. But despite all this, deep down she was unhappy child because the mother was a drug addict is not up to it any case.
Casey Johnson died alone in a dirty, neglected bungalows, when she was only thirty. His last years she spent in the company of personalities cloudy with alcohol and drugs, in the hospital, where she was trying to get rid of dependence. Casey was bisexual, but all of her desperate attempts to build a lasting relationship with a man or a woman failed. Because jealous, hot-tempered character, she often hold public showdown with "beloved", which are often accompanied by physical abuse. Once, during a brawl in a nightclub ex-girlfriend Casey set fire to the hair. Then restless millionaire entered into the house of another "former" and tossed on the bed to use a vibrator.
Then Casey engaged to reality TV star, called herself Tila Tequila, who apparently felt more interest of the rich heiress, than to itself. She adopted a child, but soon the exemplary role of the mother she got bored and she returned to riotous living. Abandoned baby took the education of Sale, Casey's mother, at the same time depriving the daughter of content. As a result, the heiress of a giant state has spent the last few days in appalling conditions, in a cheap and dirty removable home.
December 29, she wrote in her Twitter, "Sweet dreams everyone." This is the last that was heard of it. Four days later, the girl was sent home to check if everything is OK with the house, he found the lifeless body in bed. Casey died of diabetes, which has suffered since childhood.
The rich girl to which the parents did not care, sits on drugs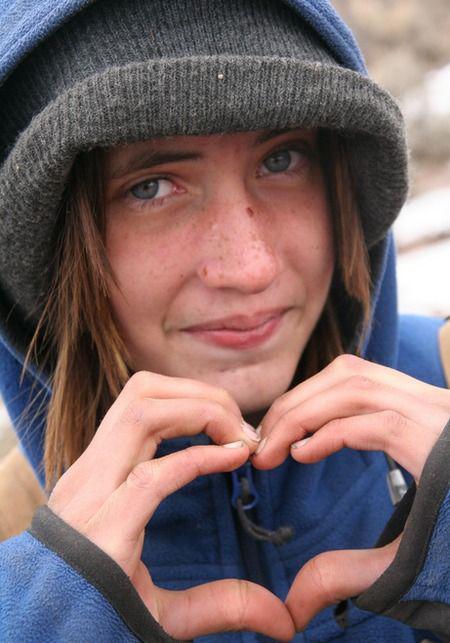 Lee Horowitz - the daughter of Joe Horowitz, executive director of the manufacturer of clothing and footwear, the company giant "Tommy Hilfiger". Wu Li, like other children, which is in question, it was all about what you can only dream of - and private schools, and expensive toys, and exotic travel. Unfortunately, her father was always too busy to deal with the education of girls. When he suspected that the girl is something wrong (by the time she has already knocked 16), she was sitting firmly on drugs.
Lee started smoking marijuana at age eight. Then gradually switched to cocaine, LSD and heroin. She appeared regularly at school drunk or on drugs, and nobody could to her influence.
When his father finally found his girl once in blind drunk, he went up to her room and quickly found a hashish, marijuana and heroin. The next day, he told Lee that they are sent to a mountain resort, but instead sent her to the wilderness of Idaho, where there was a camp for troubled teens.
After an intense (and quite expensive) therapies, Lee had a frank conversation with his parents. To their horror, they discovered that seven to nine years old girl was sexually harassed by a guy who they knew in high school was the victim of a rapist. Not surprisingly, she was trying to drown his memories in alcohol.
In the case of Li therapy really borne fruit. At first, she hated the parents for their nightmarish childhood, but then was able to forgive them, to fix his life and now leads a normal adult life.
16-year-old winner of the jackpot winnings pulls out partying and drugs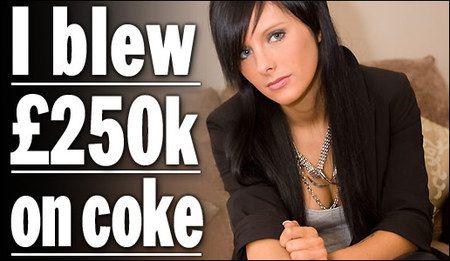 Childhood Kelly Rogers was, frankly, not sugar. There were beatings and violence, and the indifference of parents. Teen girl went to work - the money in her family was not found. And in 2003, when Kelly was 16, at her suddenly fallen fabulous wealth - the jackpot of 2,846,812 euros! This huge amount should be enough for a lifetime. And Kelly vowed that handle your money wisely. Unfortunately, that she could not.
It took nine years, and from the millions left something about two thousand. Most of the money was spent on parties, breast augmentation and cocaine.
"I thought the win will help me to be happy and forget that he (the rapist) to do with me - she said in an interview with The Sun. - But as soon as the first excitement of winning passed, I realized that disgusting thought about this man was still sitting in my head ".
Kelly recently got married and went to study to be a nurse.
Actress Mackenzie Phillips is addicted to drugs and was an incestuous relationship with her father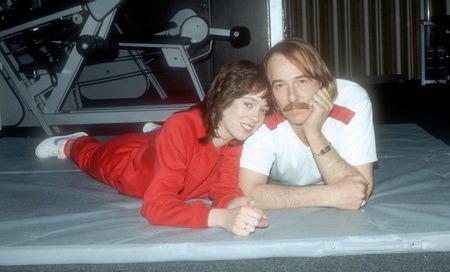 Mackenzie Phillips - daughter of John Phillips, the founder of the popular folk group "The Mamas & the Papas" and his first wife, Susan Adams. She began acting career back in 12 years, becoming in this tender age, and the rich and famous.
Unfortunately, to enjoy his fame in full and she could not, because very quickly became involved with alcohol and addicted to drugs. McKenzie asserts itself for the first time tried to dope with his daddy musician, who introduced her to the first dose of cocaine.
All further girl's life is full of stories about how her expelled from the TV series, in which she starred, about trying to strike up and return to the movie, the arrests and the like. All this is repeated more than once or twice.
Little of. In 2009, in an interview with Oprah Winfrey McKenzie admitted that ten years was in a sexual relationship with his own father. It began with the fact that he raped daughter, using the fact that she was drunk did not realize. Then, the relationship has been going on by mutual agreement. As many as ten years.
In general, if a child is born with a silver spoon in his mouth, it is far from a guarantee of a happy childhood. Sometimes even vice versa.