Under pets usually mean cats and dogs, or at least
parrots and hamsters. But some plants does not quite normal ...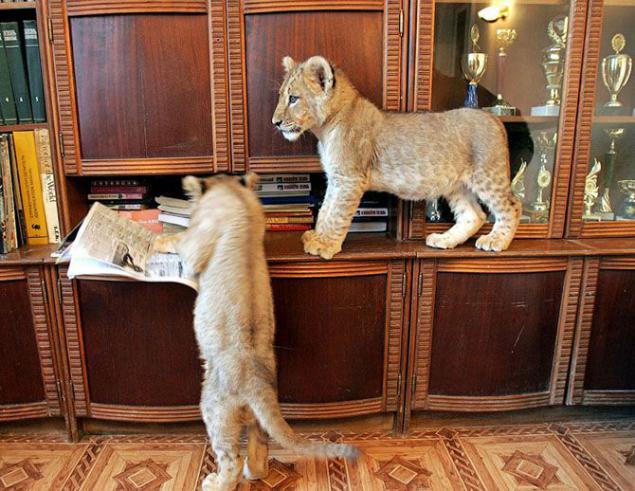 example, red howler - a type of New World monkeys.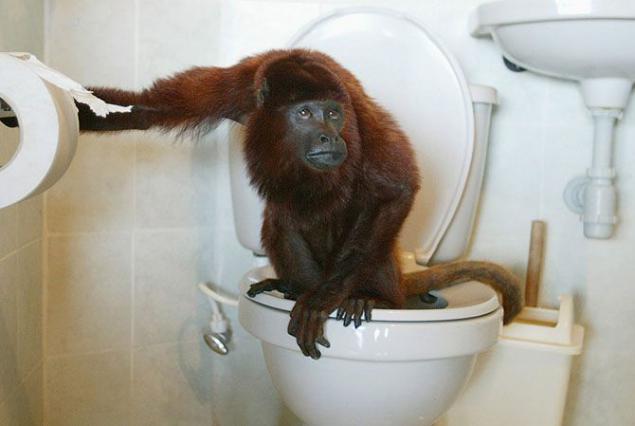 With alpacas can work out surfing.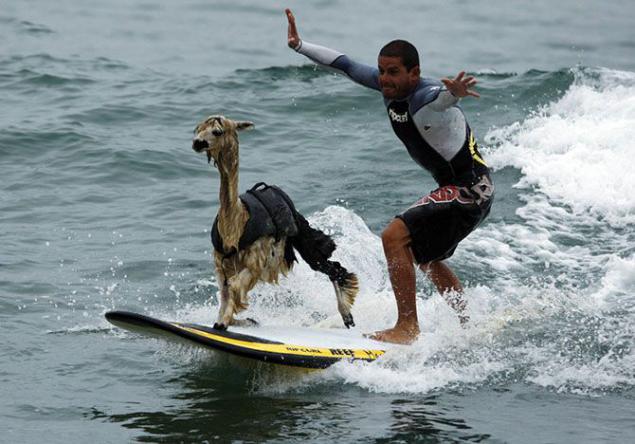 Home wolf.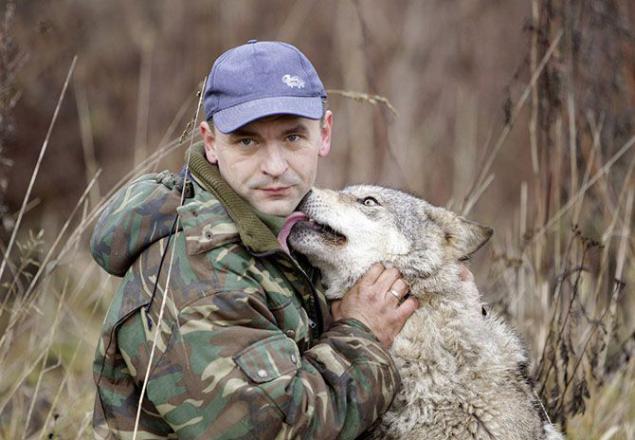 Walking home with a pig on a leash.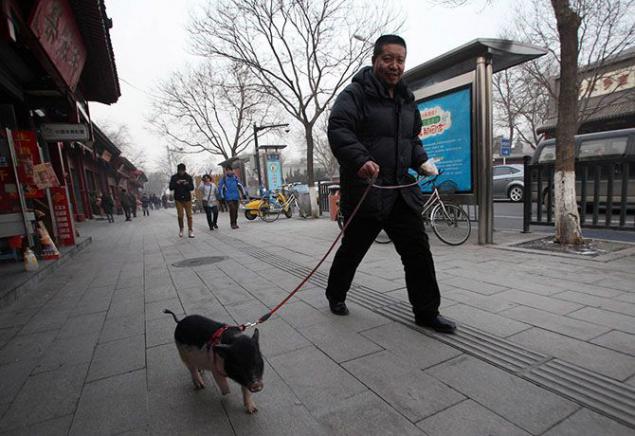 Dinner at the horse named Princess.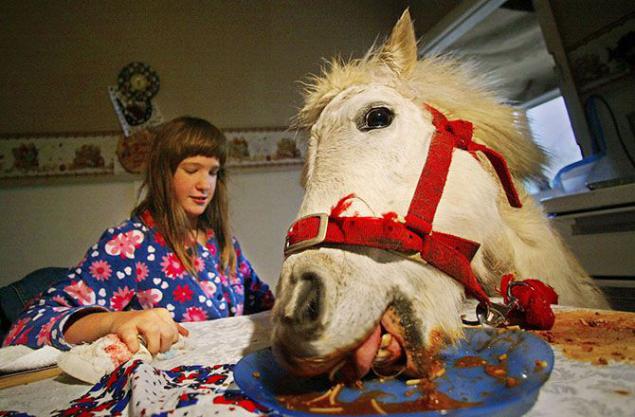 Home Lama.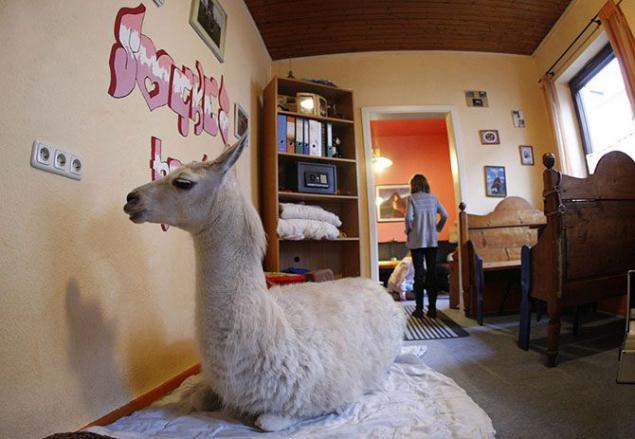 With domestic goat in a cab in New York.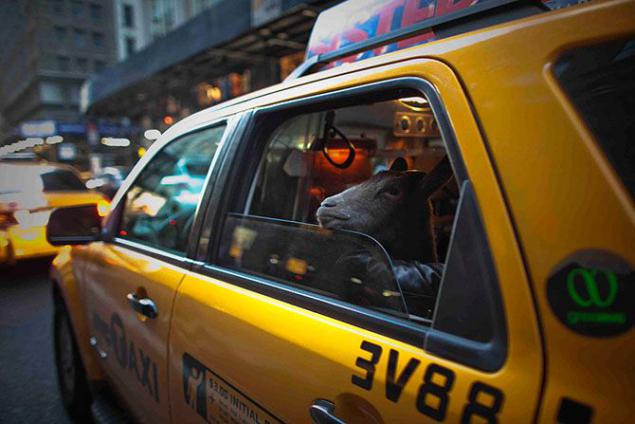 Another homemade goat named Cocoa.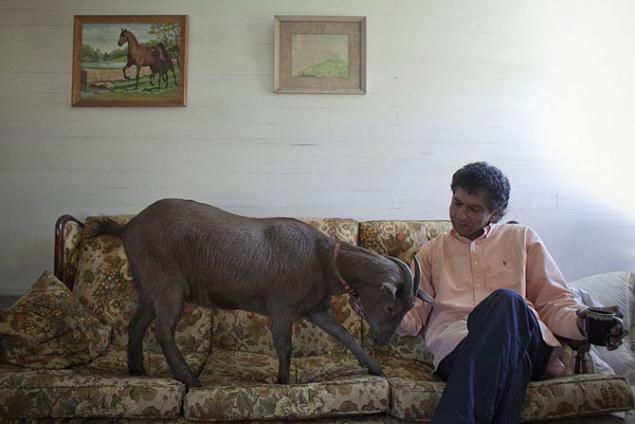 Home Piglet Charlotte.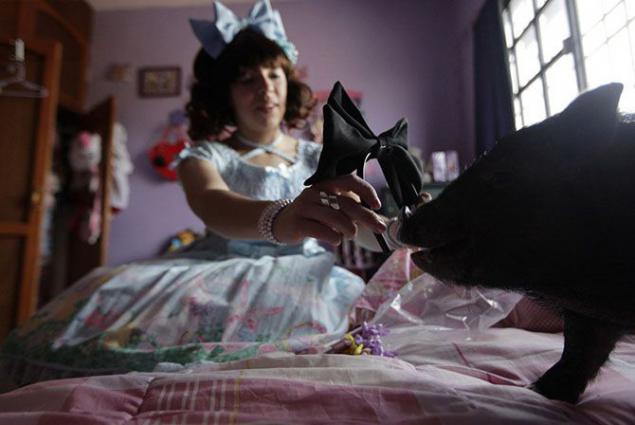 30 month pig on a leash.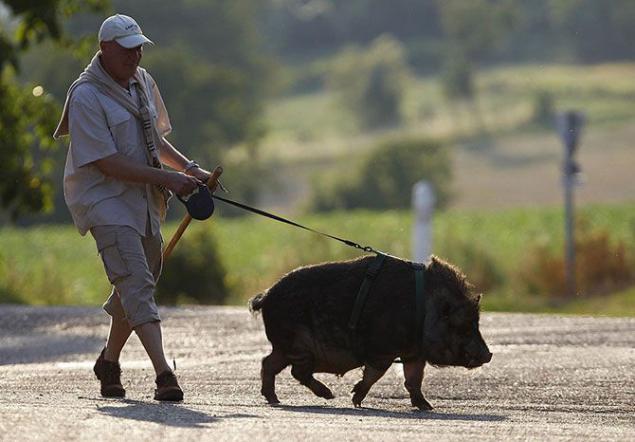 Home goat.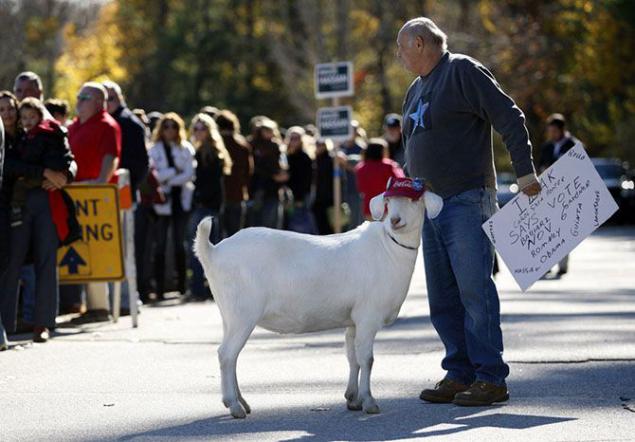 The owner and his tarantula.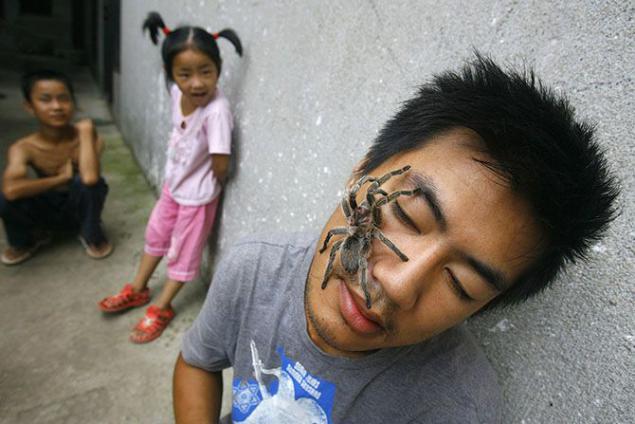 Domestic rabbits on the banks of the Thames in London.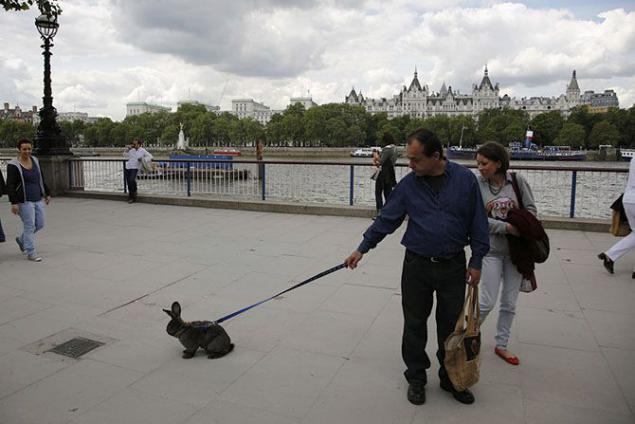 An employee of the zoo Zuhra walking with 18-month-old lion cub Vadik in the capital Dushanbe. Zoo staff 2 times per week Vadik let out of the cage, so he warmed up and walked around the zoo.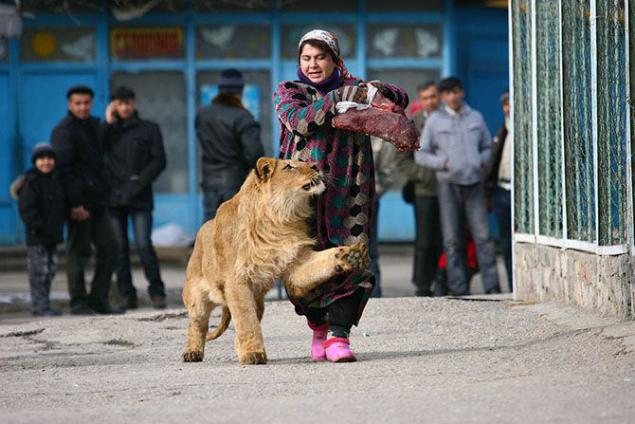 Kangaroo takes a beer at the bar.
Man with his bear on Nevsky Prospect in St. Petersburg: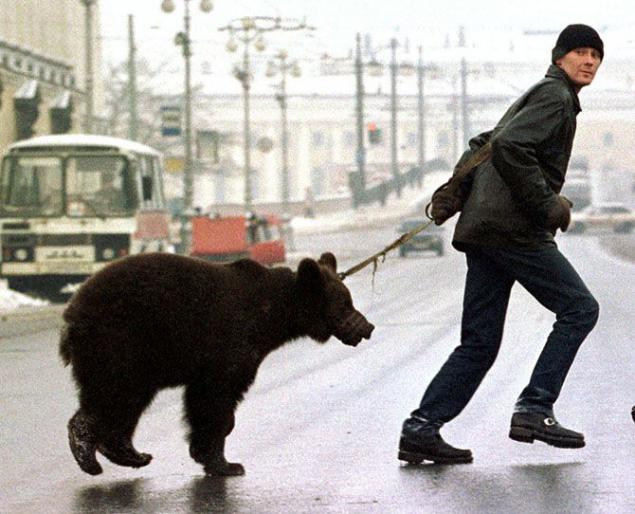 Home iguana from Bangkok:
Home frog.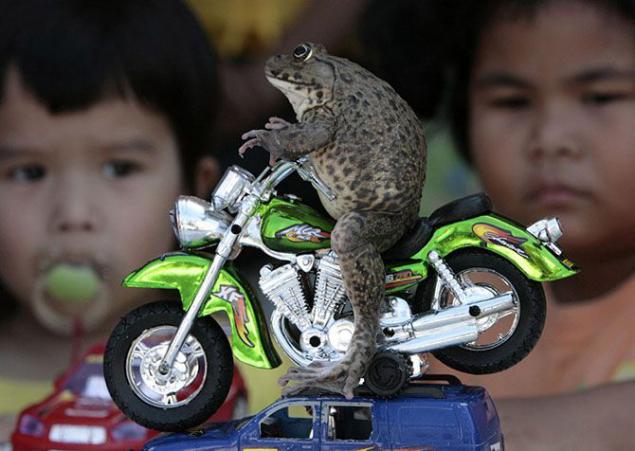 Home rat with the owner on the street in New York.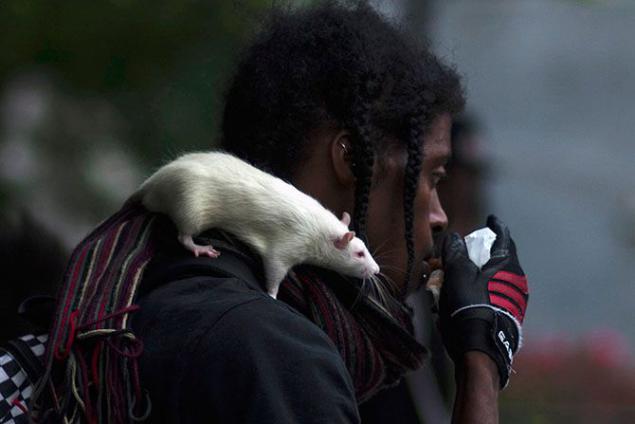 The owner feeds the mouth of their nestlings.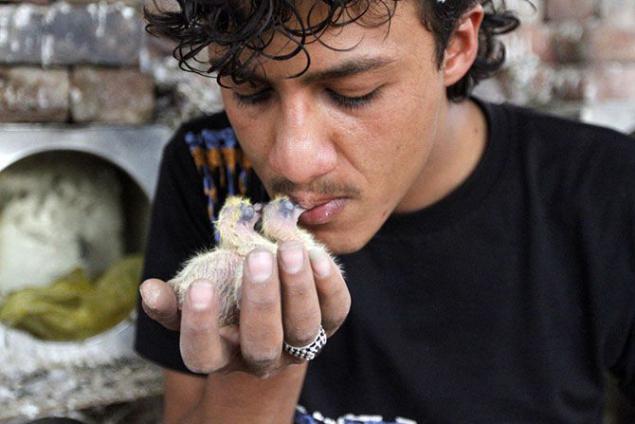 Home Bear Pakistan: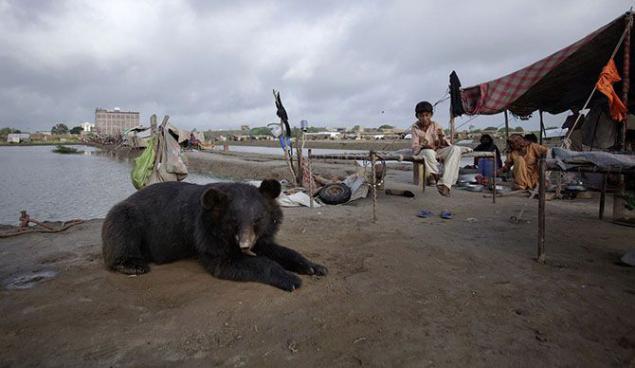 In June, the 2013th from Dudinka boy came to visit her grandmother in the Minusinsk and picked up there a little sparrow. Bird grew up, but did not want to fly, and stayed with the boy, carries with him all the time. Now he goes to his home to Dudinka.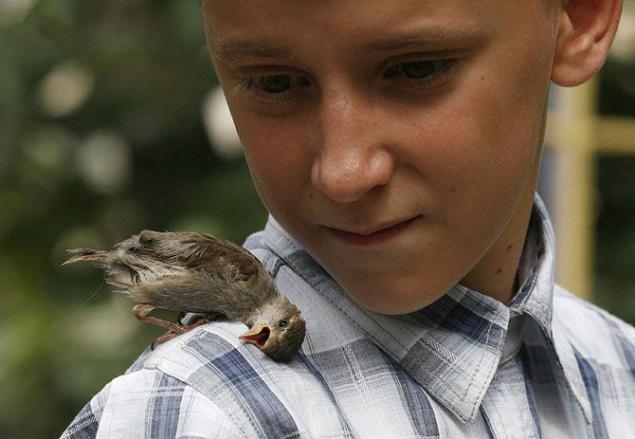 Home monkey.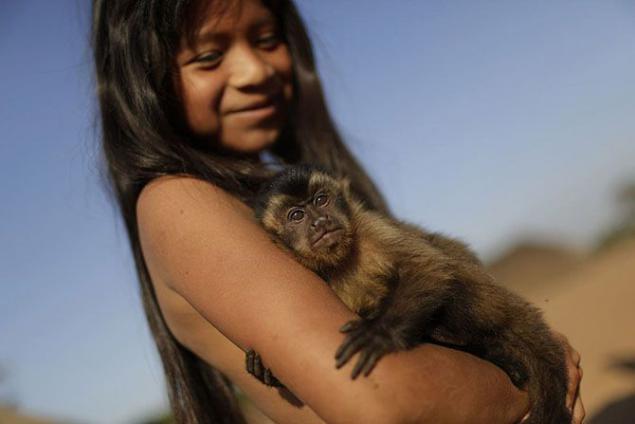 Pets - a duck and a rooster.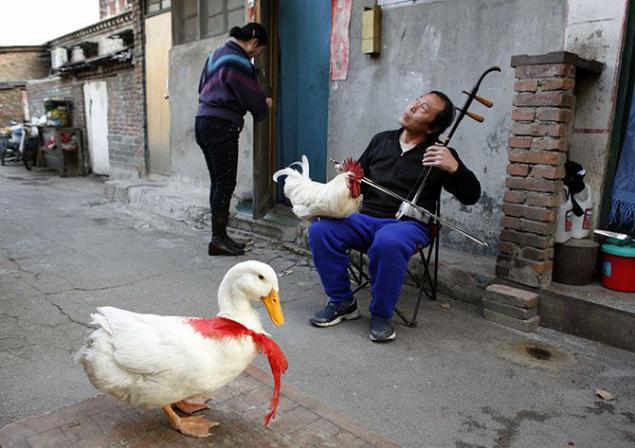 Home crocodile.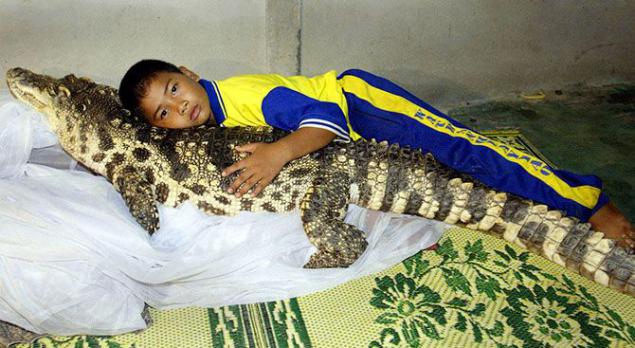 A girl walks with her pet monkey on the waterfront at the Arabian Sea in Mumbai: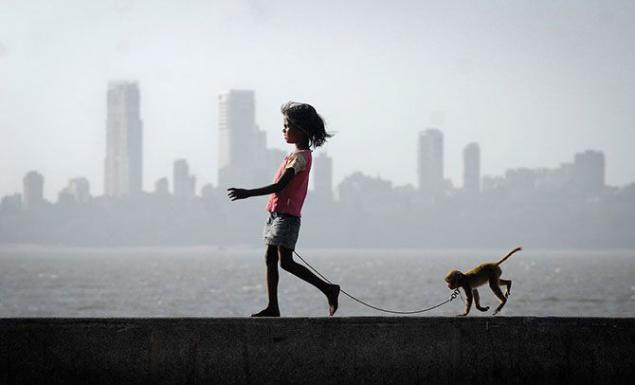 Home cubs in an apartment in Kharkov.