The famous traveler continues to acquaint us with the harsh life of Salekhard.
See also: Day Two.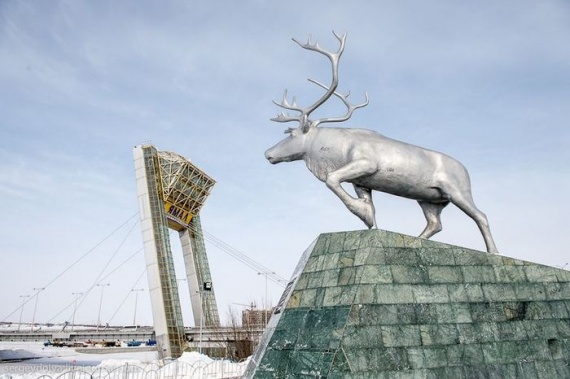 On the third day we left Labytnangi walk in Salekhard.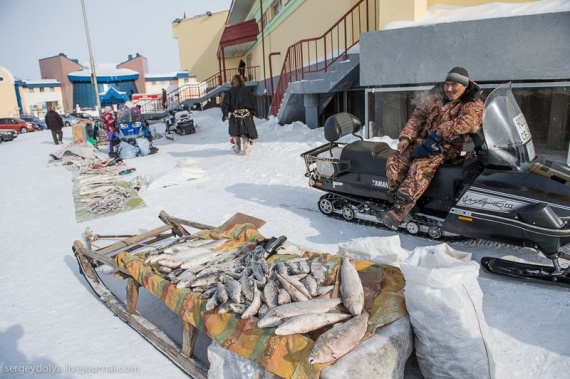 On the move I first saw the car of Sberbank of Russia. Perhaps bringing in money to the North cars: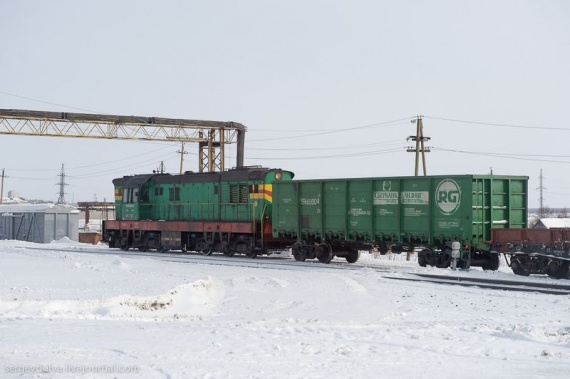 Actually, like most northern cities, twenty years ago Salekhard consisted of single-storey buildings and barracks. Now the city here and there there are colorful buildings and on the whole it makes a strange impression. It seems the city in general there is no principle or development plan - every building he wants and the result is an eclectic chaotic.
Though the city and the north, on the walls of a bunch of air conditioners: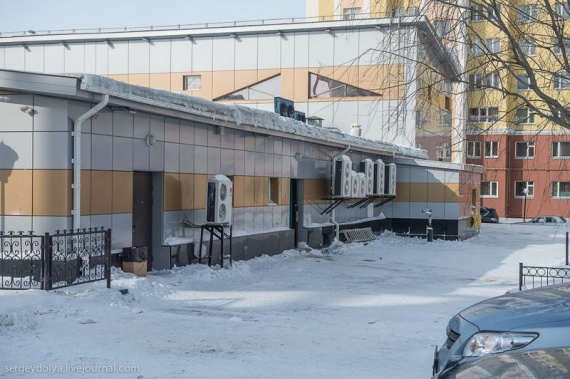 Main Street: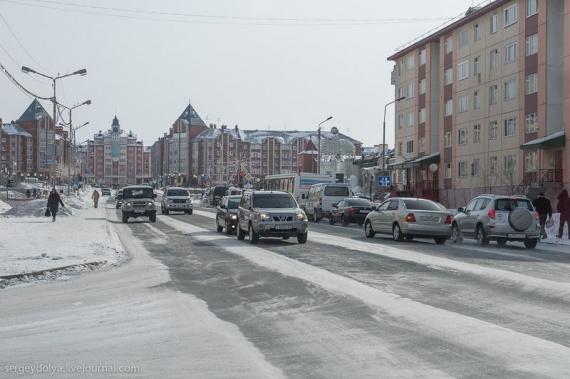 All the first floor from the street brought to stores (on the reverse side - residential entrances). Many houses are on stilts. Sometimes they hide decorative panels: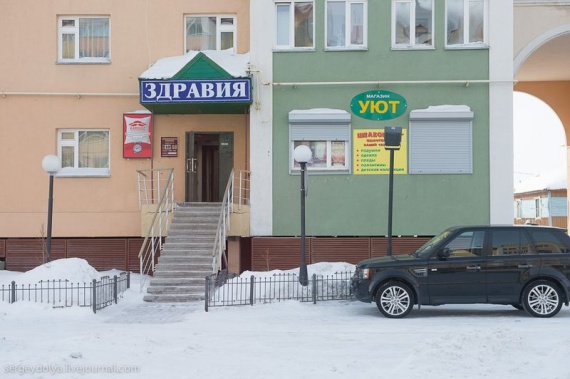 In the market right from the storms trade herders. Sell, among other things - reindeer skins. Tanned hides can be purchased for 1300 rubles: