In principle, the underground museum to surprise someone who has the ability to enter and remove various non-tourist caves, impossible. Especially after the brutal Finnish Metrostroi: like almost the same thing, only clean, dry, light, posters, some with non-Russian text and pictures hang, and even let anybody here for a nominal fee. Well, in any case we were nearby, why not look, and not take pictures in good light underground?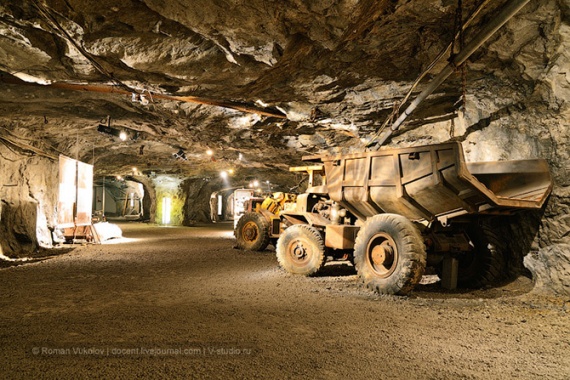 The museum is located in the small town of Lohja, 50 kilometers from Helsinki, adjacent to the existing mine, at a depth of about 100 meters. Previously, there is also mined limestone. We sit in the van and drive the winding dark tunnel at the end of which the gate with door. It said earlier it was possible to come down here in the cage or on a trolley, but Digg this amusement-we did not show. By the way, the museum is open for groups only in summer, at other times by appointment only. There are also timed to holidays activities. In addition to the museum there is also an underground restaurant. Somehow it all reminds "Bunker GO-42" at the Taganka in Moscow, is not about the cold war and the cave with a certain color. The total length of these openings 60 km, maximum depth - 400 meters. Most of them are valid, and there still are mined limestone. And one of the mines, depth of 300 meters, the company Kone, which is engaged in the production of elevators is used as a test bed for testing their products.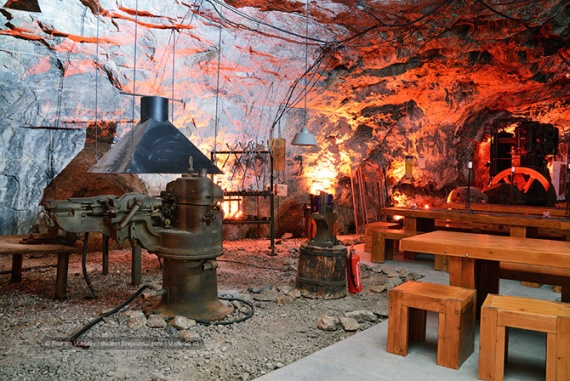 The first mine came here in 1542 - is the oldest mine in Finland. They were built for the extraction of iron ore to local tycoon Eric Fleming.
Iron ore these places were not particularly rich, but its quality is poor, though production continued until 1862.
But, apart from the ore is discovered rich deposits of limestone, its development and engaged in 1897.