Yesterday was held in Boston's oldest marathon, which is considered one of the most prestigious races in the world of athletics.
Unfortunately, not all runners crossed the finish line.
Three hours later, after the first participants reached the finish line, the first explosion, after a few seconds - the second.
Medics assist victims, police are evacuating people from the place of emergency.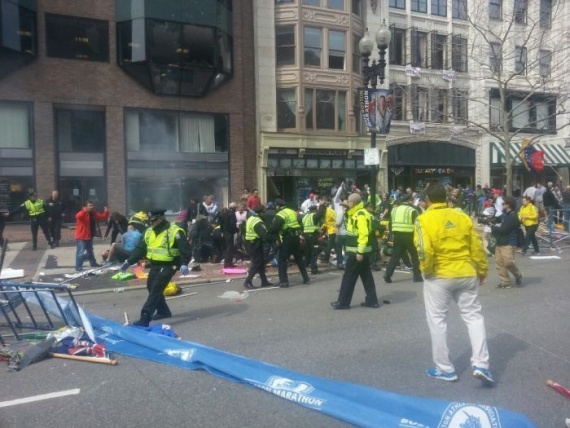 An explosion hit the live local TV channel: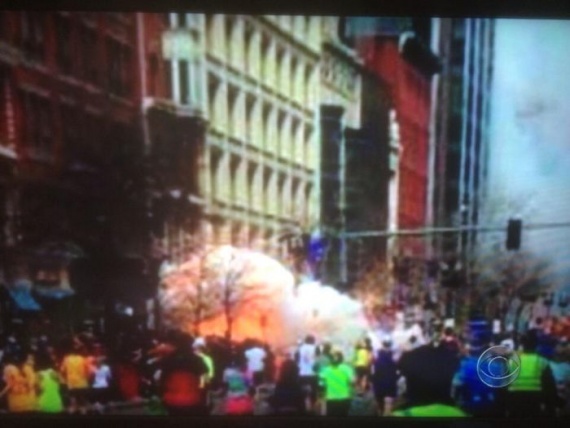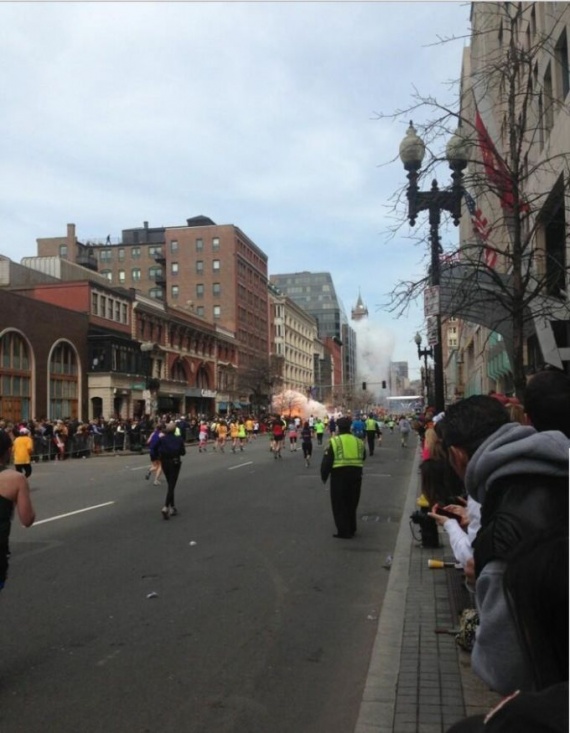 23:41 Immediately after the explosion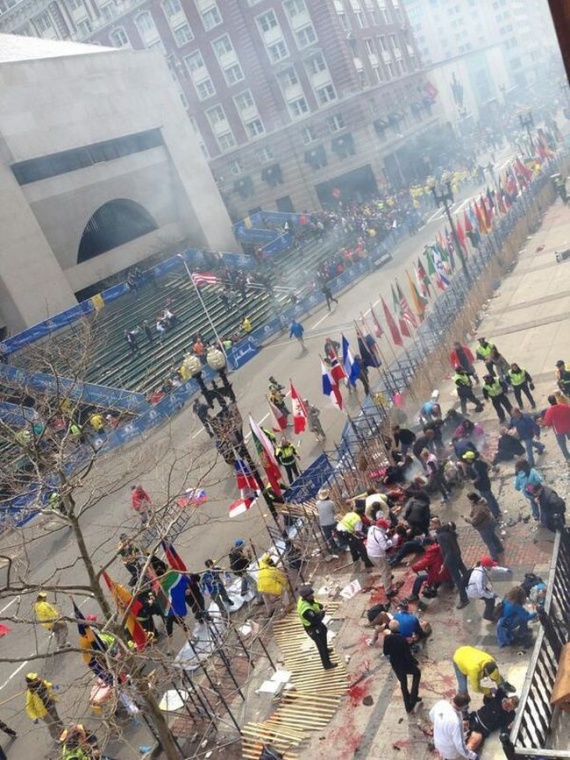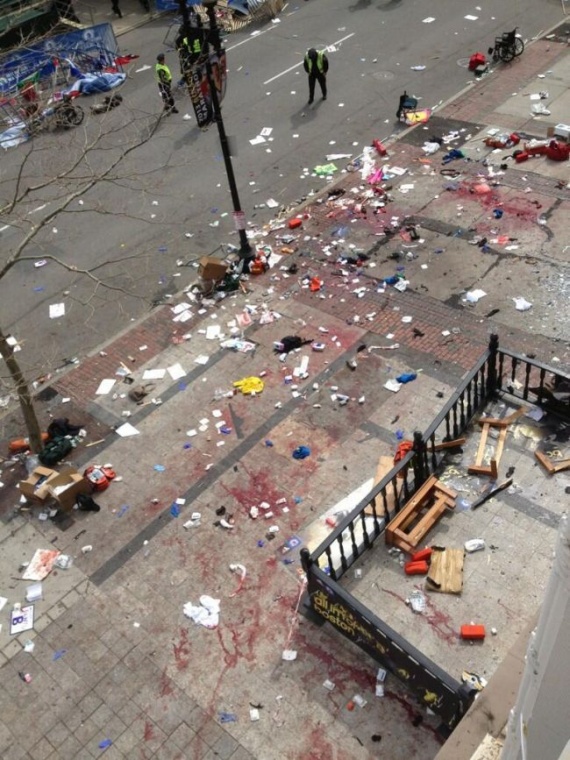 23:42 Live broadcast from the finish line, you can see a lot of garbage, several security services and police cars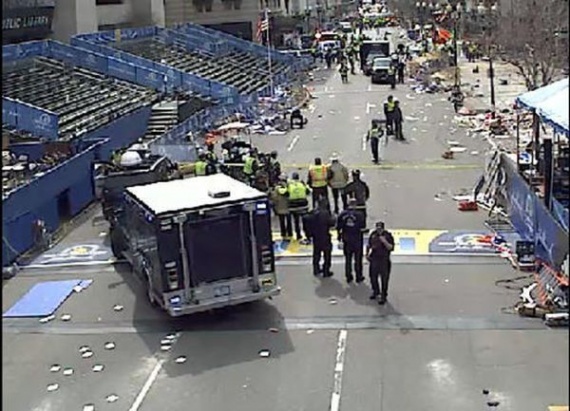 photo from the explosion site.