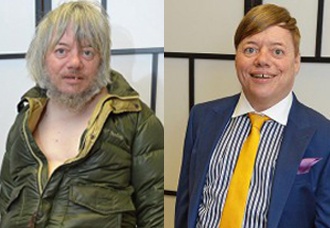 Want to professional recognition, prosperity and world fame? If you are confident in his talent, but not recognized as a musician, taking with him his tools and go to Manchester. This is the city where dreams are made. Or maybe even so happen that dream sbychu exceed the highest expectations.
As it happened to Stephen Rimmer. Steve currently living on the streets of Manchester (just on the streets because their own homes had no removable and pay for there was nothing). Wandering around the city, played on akkordeone.Igral, I must say, brilliantly. For what is the occupation he was, in fact, seen a DJ Tim Shaw. Tim was delighted to play Steve. (How much did it happen that so obvious talent has not been noticed before - a completely separate issue. It seems such unrecognized abundant haunting not only Britain).
As Shaw urgently required actor capable to fill the window in the air, for Steve began a new life magic. We can say that on the day he agreed to star in the constellation happy. In no time he was spared from dirt and junk, and instead bought new teeth, hair and outfit appropriate status.
The aggregate value of the shares of reincarnation cost radio Key 103FM four thousand pounds.
* Sir Alex - Manchester residents (from the Latin name of the fortress Mancunium)