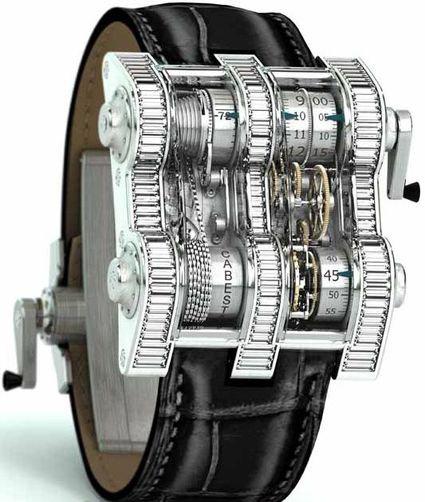 this device is called the Cabestan Winch Tourbillion Vertical Watch and is a clock, only a very complicated and very expensive.
The mechanism consists of 1,352 components, connected by a 450 different ways. All metal parts are made of nickel and silver.
Is sold in two versions: Basic for $ 275,000 and "luxury" - decorated with diamonds and platinum elements, for $ 400.000.
Ask more information and can even book here