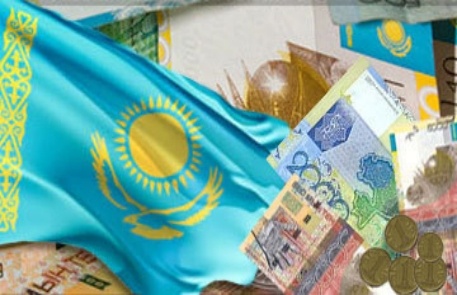 It is bordered by Russia, Kyrgyzstan, Turkmenistan, Uzbekistan and China.
Geography of Kazakhstan is as diverse as the composition of its population in Kazakhstan is home to over 120 nationalities.
Landscapes, the country include a unique combination of deserts, steppes, wild forests, clean rivers and lakes, as well as the mountains up to 7000 m.
The official language of Kazakhs - Kazakh, but Russian is also widely spoken.
Most of the population are Muslims in Kazakhstan, followed by Orthodox Christians, Protestants and others.
Kazakhs make up the largest group in Kazakhstan followed by Russian, Ukrainians, Tatars and Germans.
Currency Kazakhstan - Tenge. The money comes from the word of the word.
Astana - the name translates as the capital of Kazakhstan - the capital.
Kazakhstan is the ninth largest country in the world.
Kazakhstan is the largest country in the world has no access to the sea.
The world's longest border runs between Kazakhstan and Russia.
The density of the population of Kazakhstan less than 6 people per square kilometer. km.
Kazakhstan declared its independence 16 December 1991.
Lake Balkhash located in Kazakhstan is one of the largest lakes in the world.
Half of Lake Balkhash is composed of fresh water, the other half of the salt water.
Traditional houses of Kazakh nomads known as & quot; Yurt & quot ;, and are folding tent with wooden frame covered with felt.
Pipe GRES-2 located in Ekibastuz - the highest in the world. • Kazakhstan uranium mining takes third place in the world • City of Turkestan - the center of culture of Kazakhstan, was established in 1500 years ago.
Until the end of 1998, the city was the capital of Kazakhstan, Almaty. It was named in honor of the apple trees growing in the area.
The first manned flight into space from the Baikonur & quot; Baikonur & quot; was carried out in 1961 in Kazakhstan (Yuri Gagarin flew into space from Kazakhstan).
Kazakh means "wanderer" or "independent».
Medeo - the highest (mountain) in the world rink.
Kazakhstan is the first country of the Soviet Republics, which repaid all of its debt to the IMF in 2000.
Kazakhstan is considered to be the first country where a man sat on a horse for the first time, thousands of years ago.
Archaeological excavations conducted in Kazakhstan show that it is the birthplace of the Amazons.
Kazakhstan is the second largest country in the former Soviet Union.
Kazakhstan has three time zones.
Kazakhstan - a multinational state in which people live, belonging to more than 120 nationalities
In Kazakhstan arrive pink flamingos (Korgalzhyn Reserve). It is the northernmost nesting place of the ordinary, or pink flamingos. The number of birds up to 25 - 35 thousand. Birds.