In public transport, when people go to work, classes, each almost similar, some sleeping, others read books, others sit in social networks with your phone.
One wag came up with entertainment while driving to work ...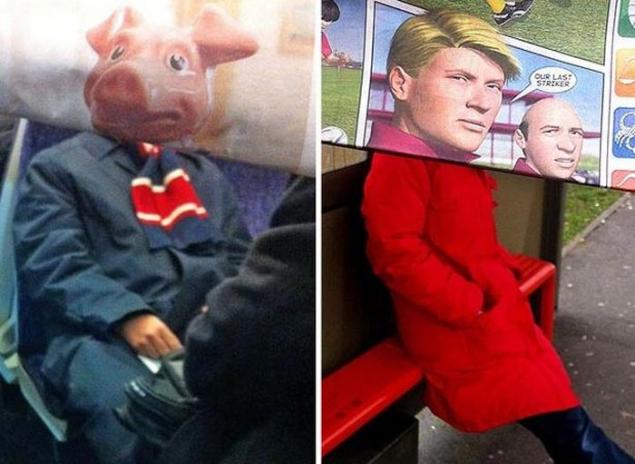 He picks up a newspaper with photos of famous persons, fold it so you can see only one head, substitutes for ordinary passengers, covering his head and takes a snapshot of the newspaper from your device. The result is a funny image.