In Krasnoyarsk, in 1942 opened a factory of toys Biryusinka. Is now one of the leading companies in the industry, which made soft-stuffed toys,
costumes for adults and children, toys from PVC plastisol, glass Christmas decorations.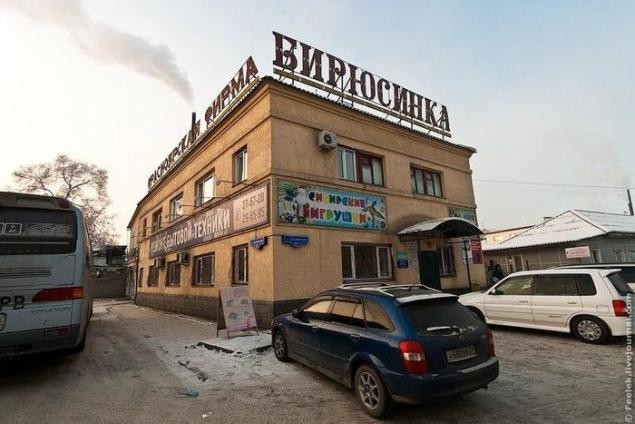 . Factory was established on the basis of the Kombinat Stalin District in 1942 and was originally called "child's play", then "Siberian toy." In 1989 the factory became Closed Joint Stock Company "Krasnoyarsk firm Biryusinka." Beyond the Urals is the only factory fir-tree toys.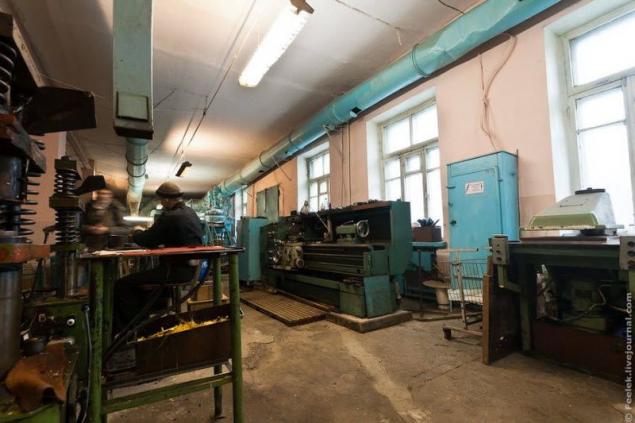 In this shop make toys of PVC plastisol.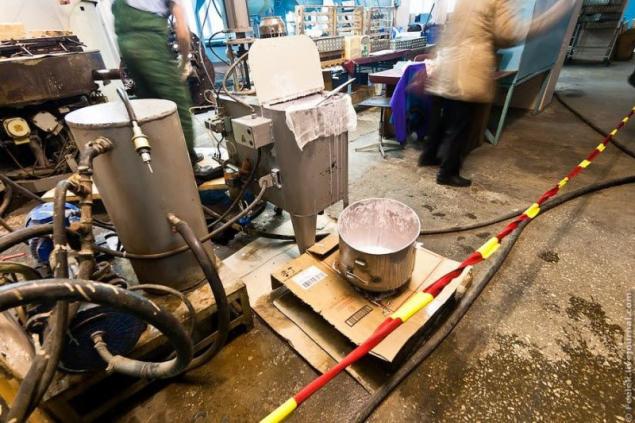 The solution is in just such reservoirs.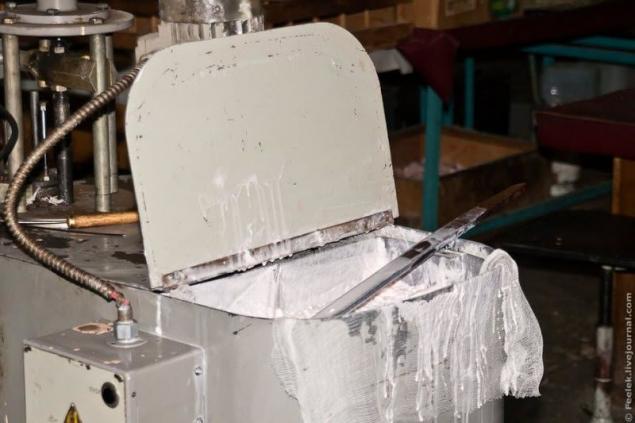 He made part of the future of toys. Then parts are placed for drying.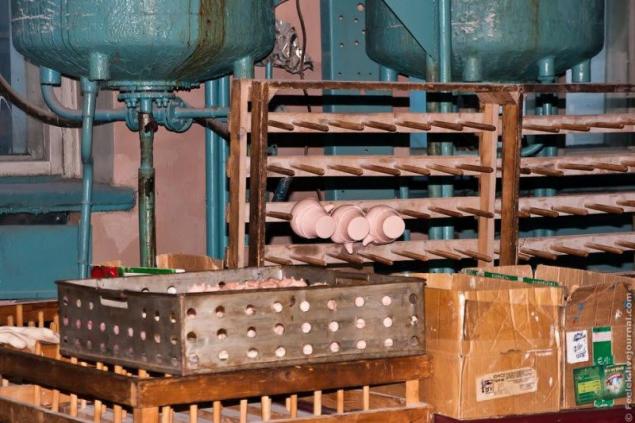 Legendary Scale "Tyumen". In general, the situation here is very shovels.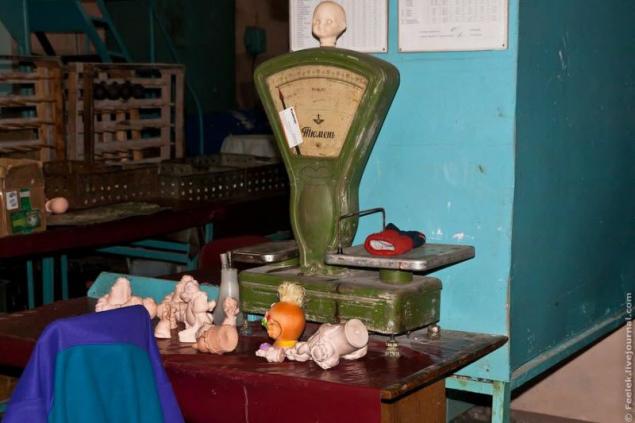 Then finished parts are painted by hand with special paint.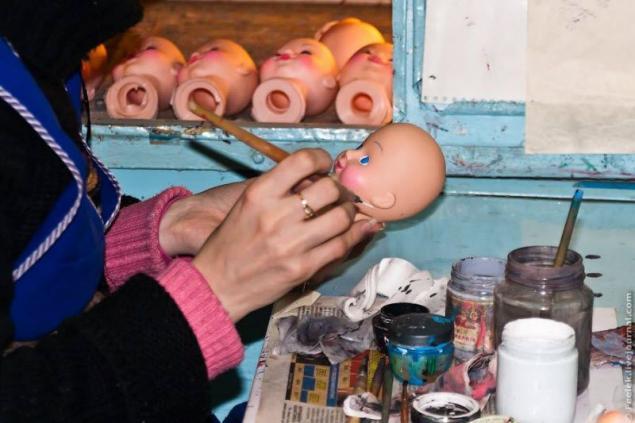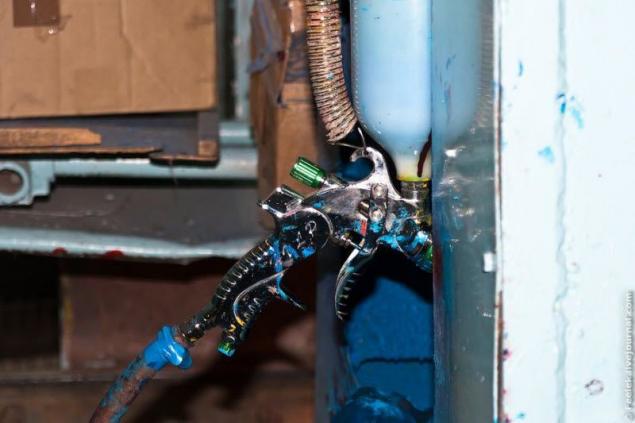 Body parts for future dolls are arranged separately from one another, and then another man gathers together and packs.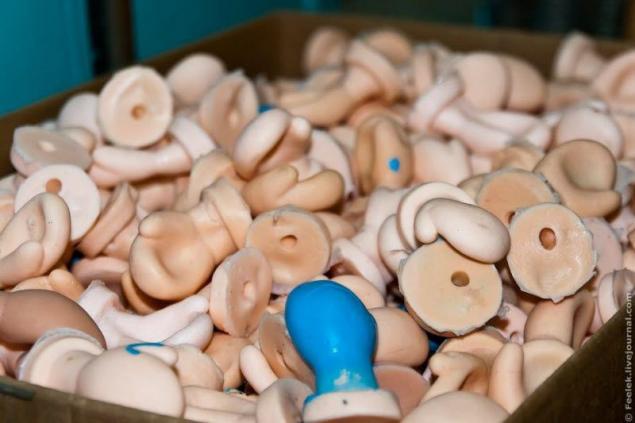 The guide says that once the factory employed about a thousand people, and now there are less than a hundred. All due to the fact that there is no demand for toys. The market took a cheap Chinese consumer goods.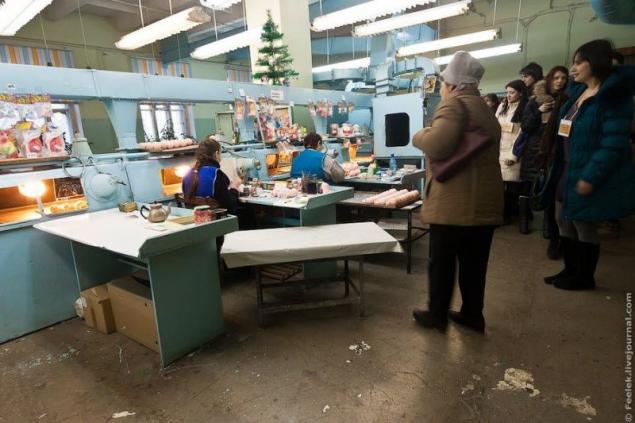 And here is the finished fabric has soft toys.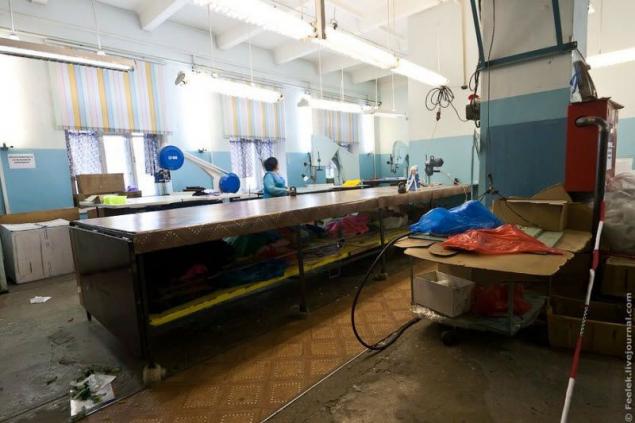 From the same fabric made costumes.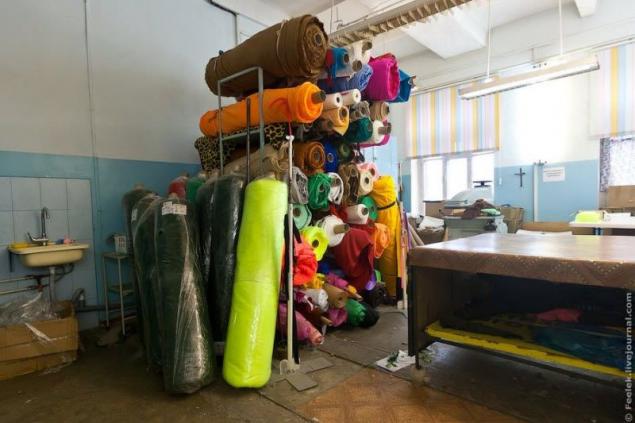 Shop soft-stuffed toys.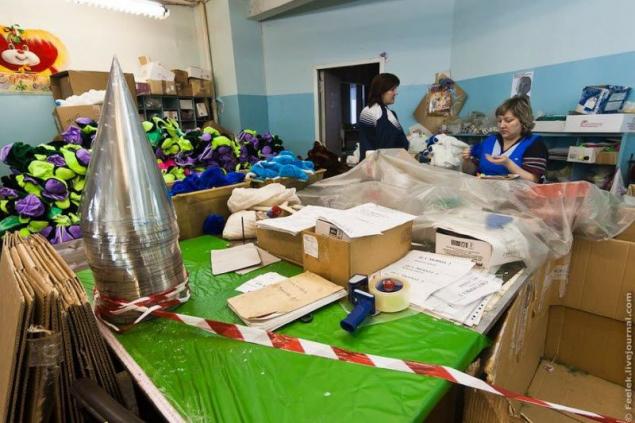 Here are doing here is even such a large lions.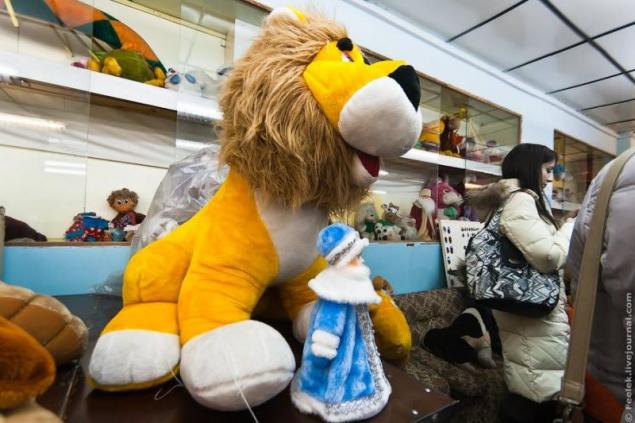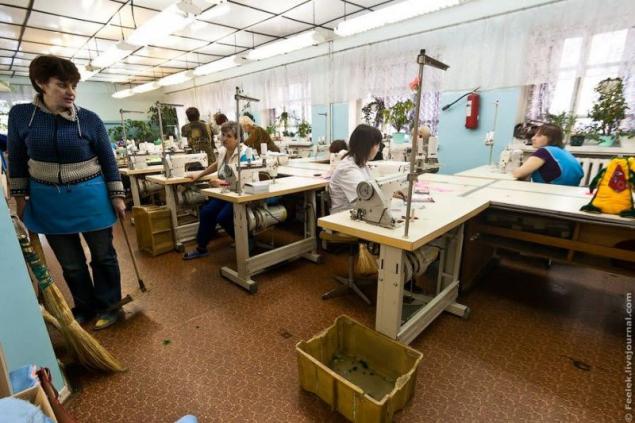 We go further - a blowing site.
It turns out that there is still a profession - glassblower. No automation - all by hand. Apart from this factory jobs glassblowers no Krasnoyarsk, none Doug nearest town. They receive little - 10-15 thousand rubles. But it is in the last months before the New Year. The rest of the orders quite a bit.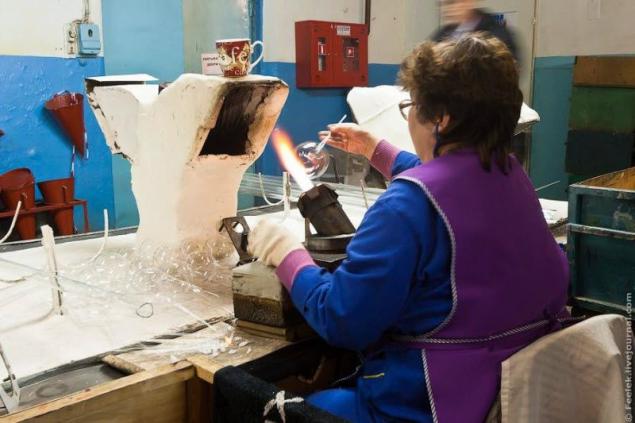 Per shift glassmakers have time to make about 250 toys.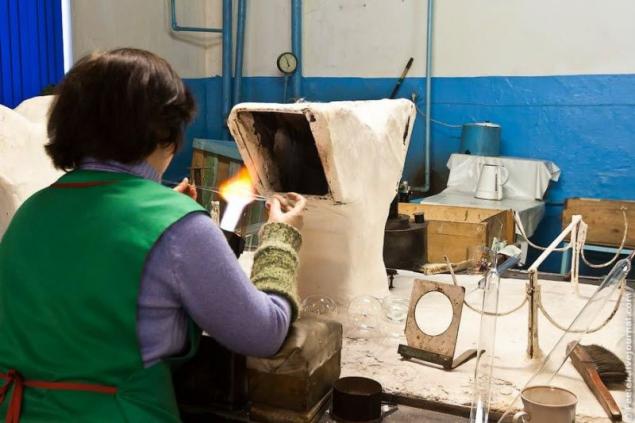 Kerosene burners operate at the temperature of more than a thousand degrees. It works all is not silent.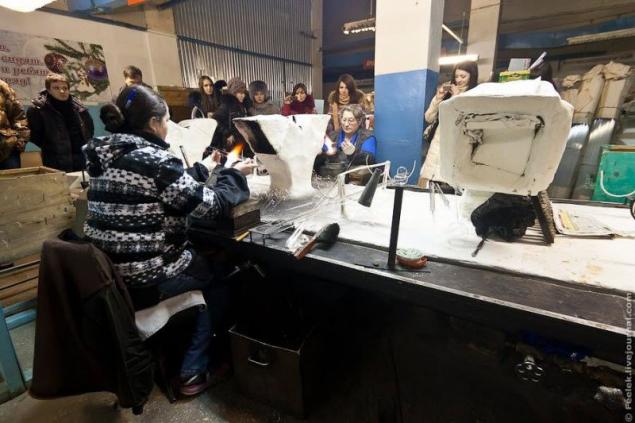 In order to blow the ball requires about 7 seconds. If the employee does not have time, we get married - glass quickly becomes hard.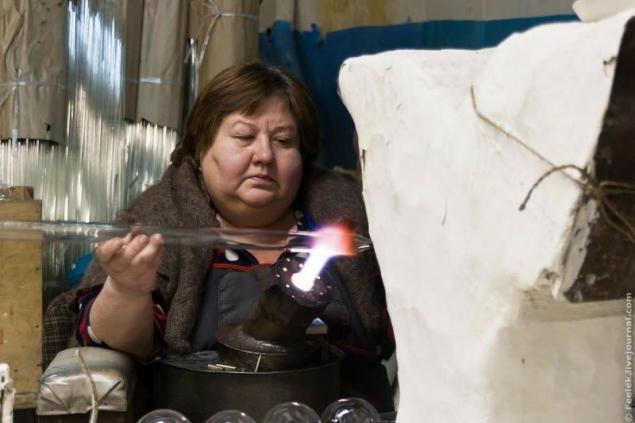 Despite the professionalism, marriage still happens quite often.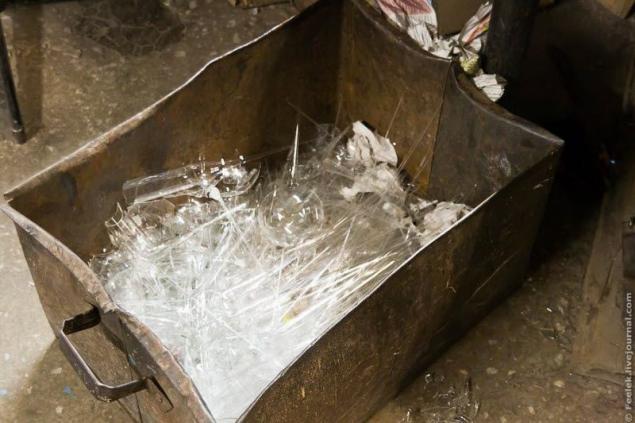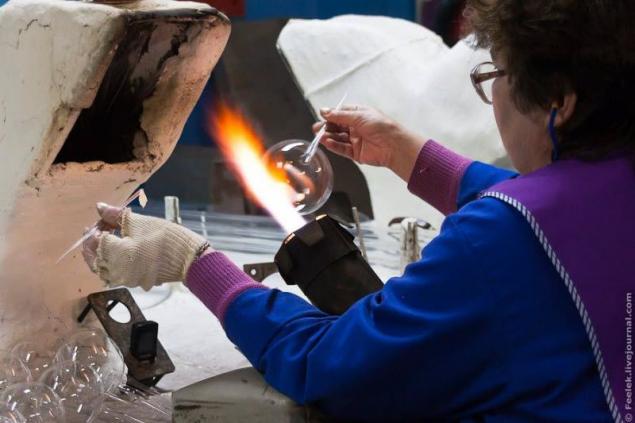 Work here for some reason, the way only women.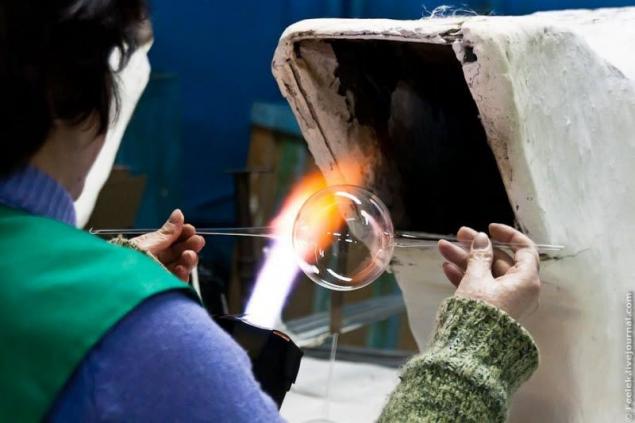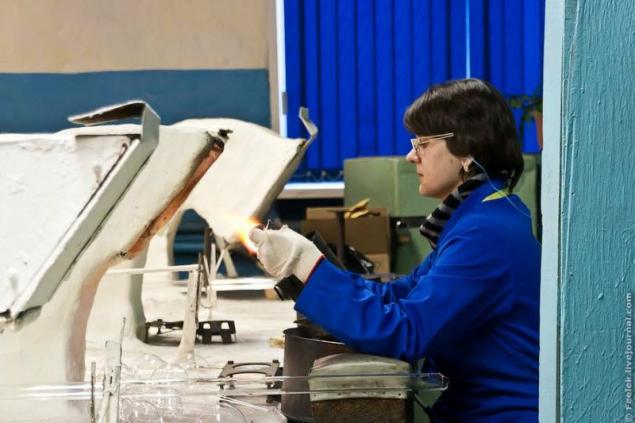 Frozen products are formed here in these boxes.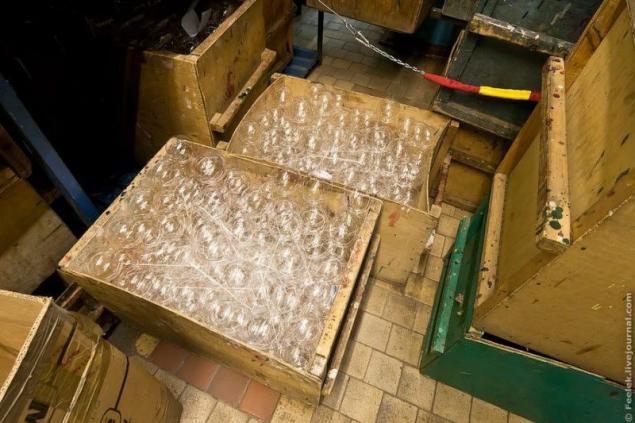 These boxes are transported to the shop metallization Christmas decorations.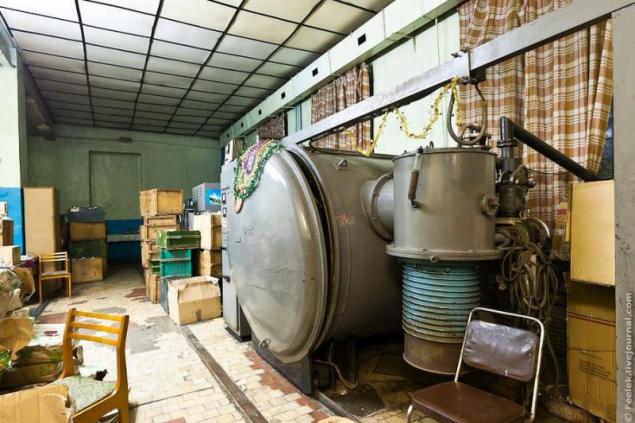 Glass beads are placed in large tanks.
Next to them hung aluminum wire. In a vacuum tank and subjected to high temperature aluminum thin film is deposited on the surface of glass beads.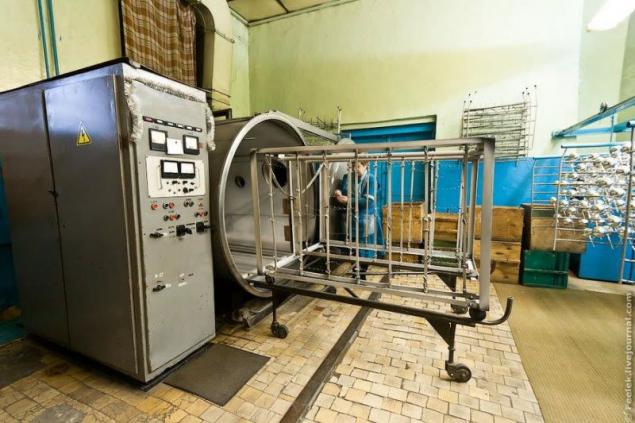 The process takes about a minute.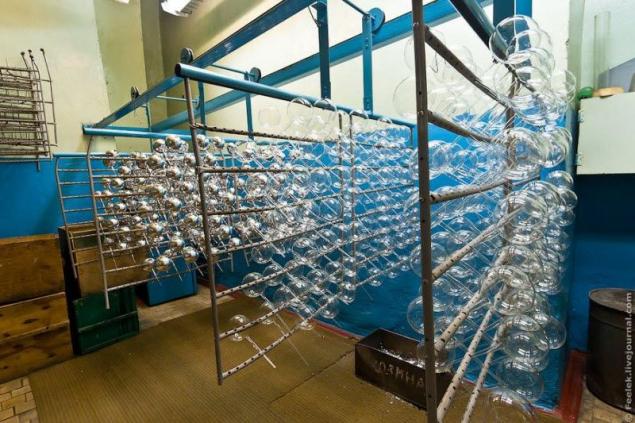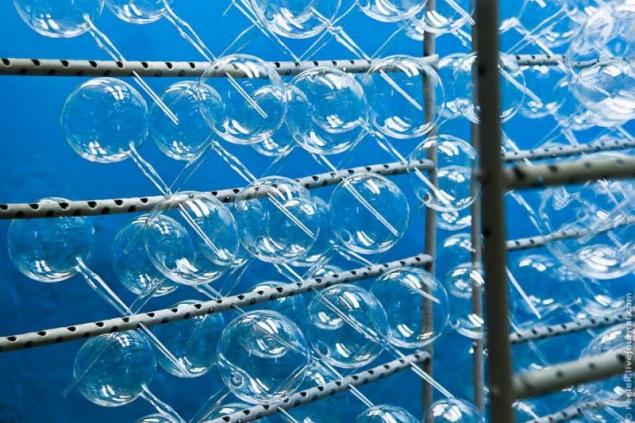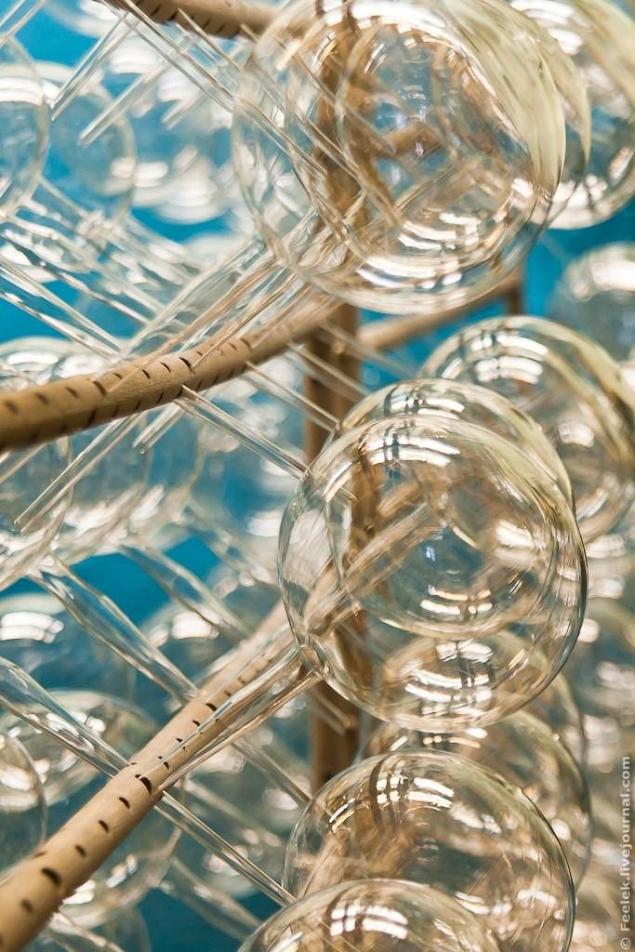 Some toys instead of aluminum paint is applied.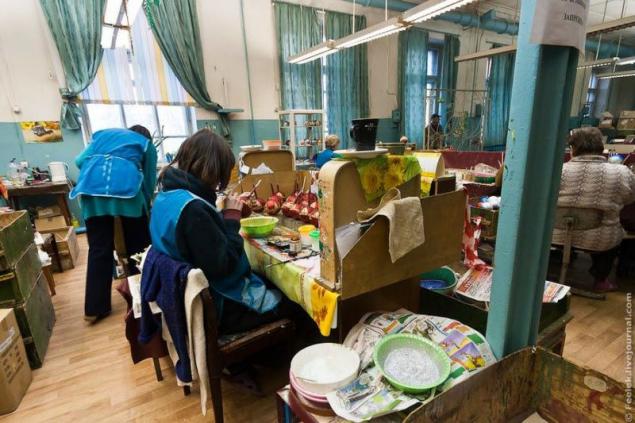 Paint the same hand.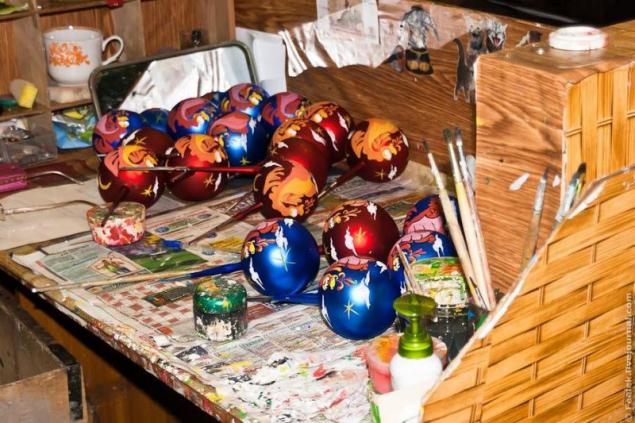 Before the New Year at the factory constantly guided tours and all photographed. Naturally it is rather annoying to employees ...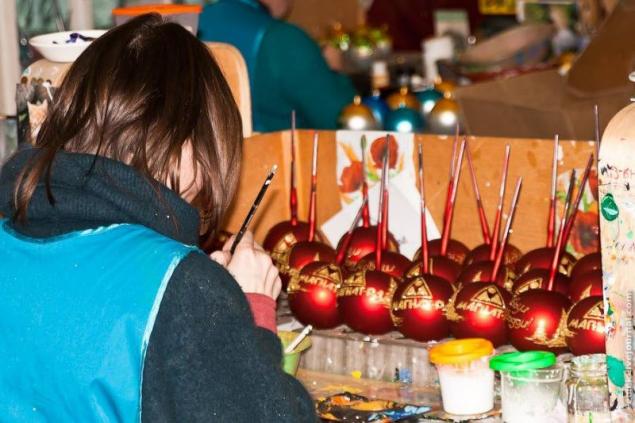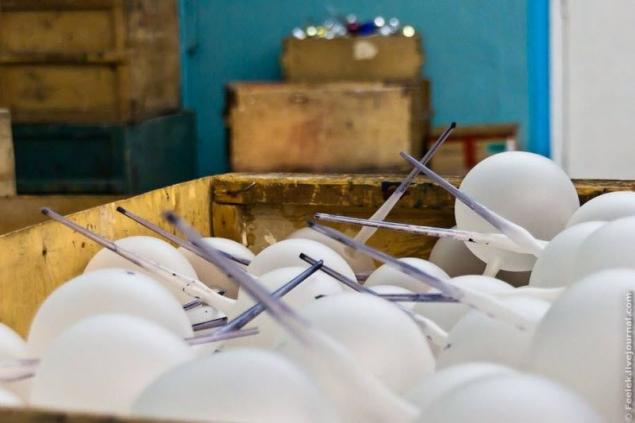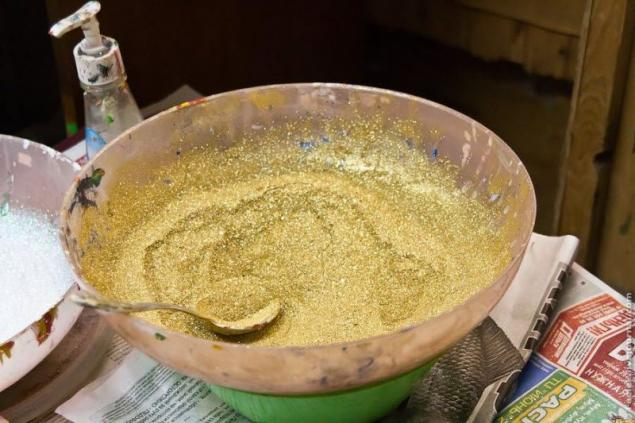 Make and very exclusive figures - such as the Krasnoyarsk symbols.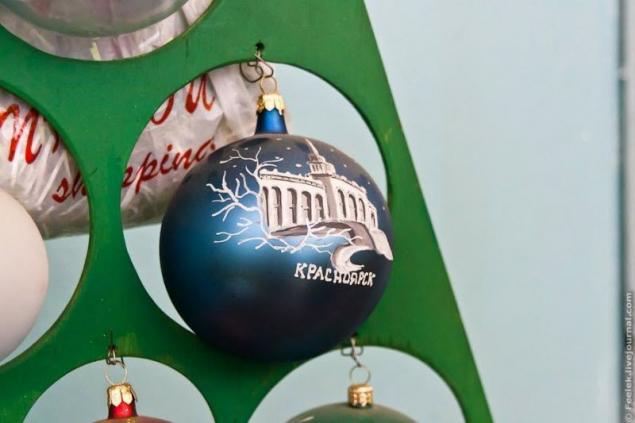 Done a lot of corporate orders - for example Flampa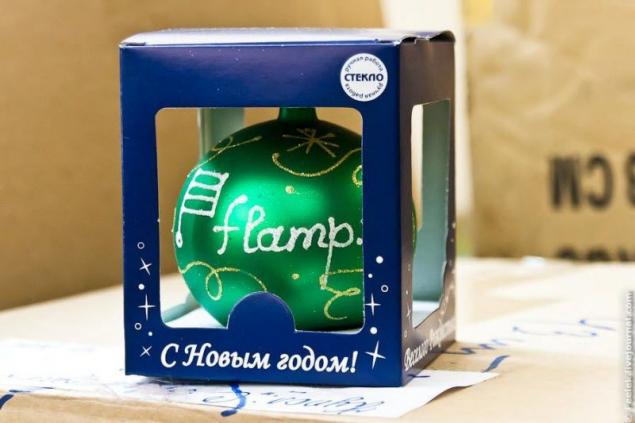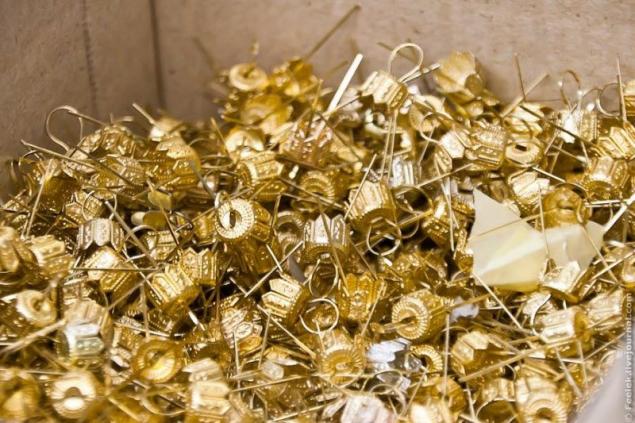 Toys can be purchased at most factory tour participants than happy to use.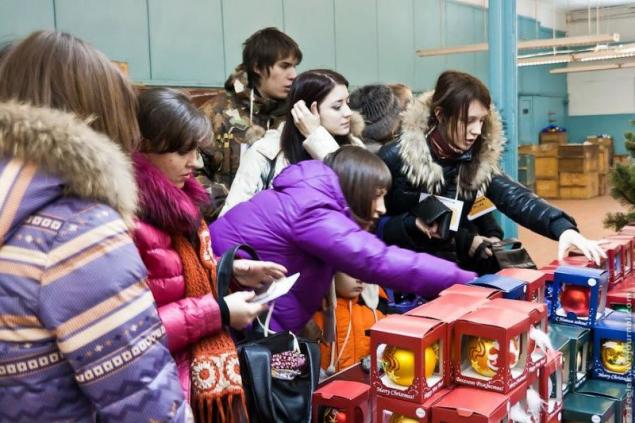 In addition, for an extra 10 rubles, you can ask to write something on his toy.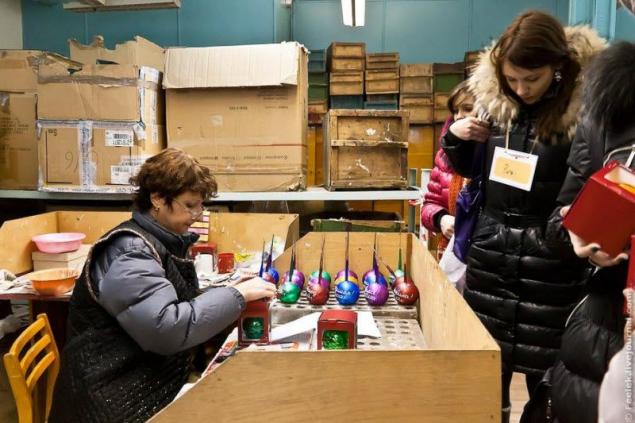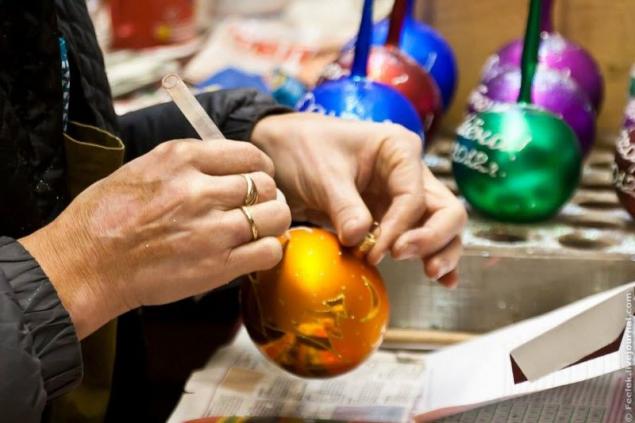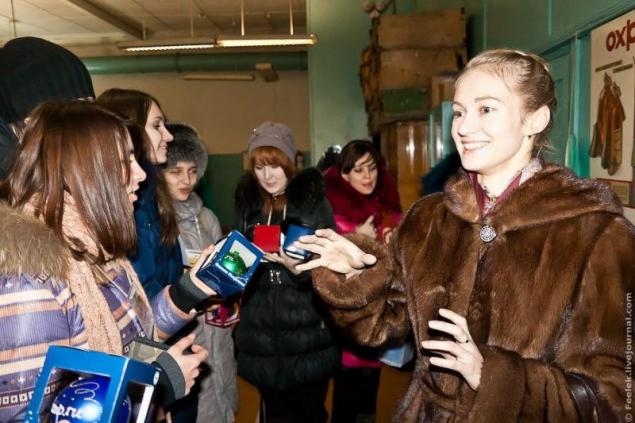 Source: kak-eto-sdelano.livejournal.com