Communication on the Internet ... Pretty interesting topic - the Internet audience sometimes provides interesting examples slovooborotov, phrases and terms, significantly enriched - and enriching to this day the great and mighty Russian language ...

Attention - profanity! 18+
To the public provided three samples of Internet communication, the so-called "Pearls" conversational genre of the Internet audience ...
The first sample is a conversation between two "pure boys' style which gradually turns from a friendly spirit in an aggressive attack ... Slovooboroty also worthy of attention ...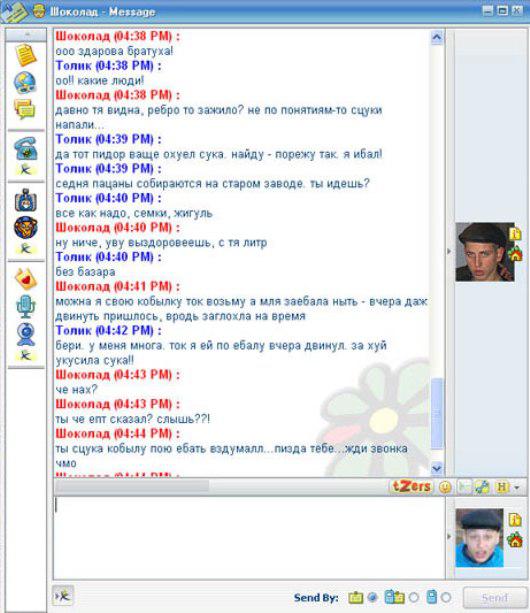 From classics
"Slavic-Russian language, according to the testimony of foreigners themselves-aesthetes, not inferior in courage nor Latin, Greek or in smooth, superior to all European languages: Italian, Spanish and French, not to mention the German." G.Derzhavin
The second sample was characterized by the theme of rebellion - people to talk about God in the end succumbed to the temptation of dialogue "unclean", and - the words began to sin ...