The Tokyo Anime show I wanted to go for a long time, with torments me, it would seem, is usually the question - what exactly will be represented on it? Well, no, seriously, because at any international exhibitions of this magnitude usually there is some "solid" products, which can be put on display and that is called, touch hands. In the case of computer games is testing new games, in the case of manga, or art - printed samples. But what can be shown on the anime show? On the Russian Anime convention occupy the lion's share theatrical scenes and cosplay, cosplay so I expected and in Tokyo, but everything turned out completely wrong.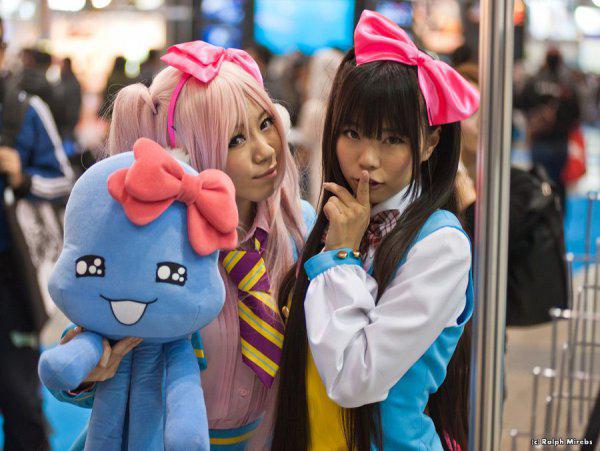 I also expect a large number of people, literally crowds thick otaku. However, within the fairgrounds turned out quite freely, no queues, no hustle. People come to a dozen times smaller than the exhibition games. In the exhibition hall stands settled participating companies, but big-name (I know) Anime Studio was small enough, I remember only the Sunrise. Here, for example, with the studio Gonzo completed as at last week's second season of Last Exile was not.
Stands were generally quite interesting, many could buy a variety of products - posters, clothing ornamented animeshki, key chains, etc. But there was virtually no anime figures and, worst of all, it was not cosplayers. Anyway, I learned that cosplay is not. Despite this fiasco, in the hall there were enough people in costumes, photos of which I propose to look at.