This story was told by a real person who has committed folly.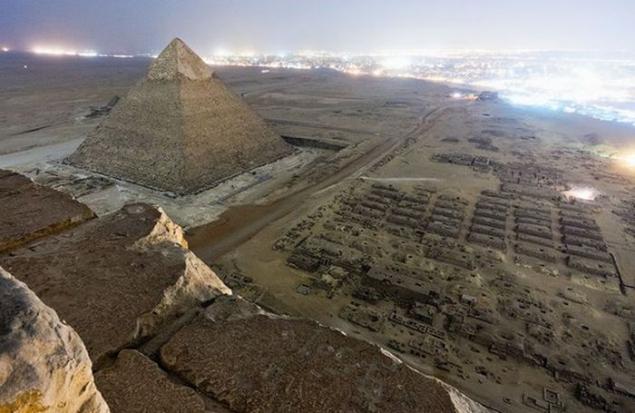 Just the day before yesterday returned from the hot Cairo. I want to tell you a little story about how we climbed to the top of one of the seven wonders of the world. To get to the pyramid for this, we had about 5 hours to hide from the guards in the tomb near the foot of the Cheops, poёzhivayas from the cold. We had to climb. Now or never! Climbing on the flagstones of the most ancient buildings of humanity to the sound of prayers, terrible echoed at Giza, realizing that here now and we will be at the top, for fear that we might notice an armed guard, to admire the spectacle, realize that you climb on a single survivor wonder of the world, at the risk of his death. It was one of the busiest nights of my life. Many thanks to good friends who have been there and supported crazy idea to climb the pyramid is not.
We got to the pyramids area earlier in the day as the most ordinary tourists for a ticket. The complex is open from 9 am to 4 pm. Actually at 4 pm, we sat down, and began to wait for an opportunity of darkness and something to climb.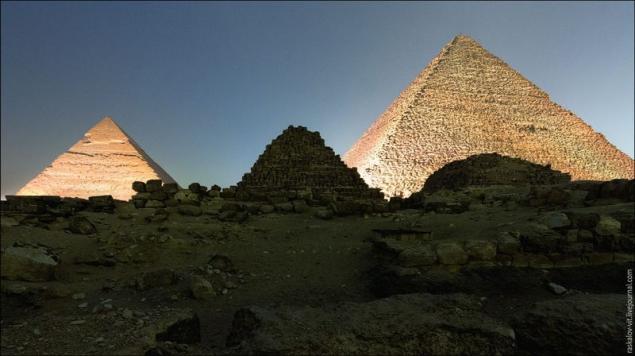 The process of ascension. Photo dedmaxopka. Climb over the rocks very dangerous, many of them right under your feet fray. The height of the pyramid of almost 140 meters, 922 meter base.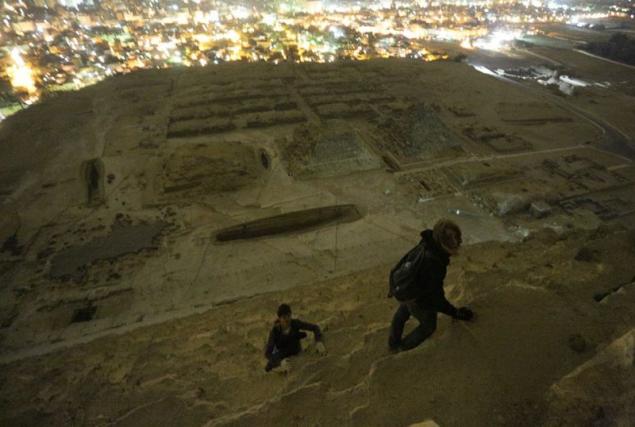 The main view of the Pyramid of Khafre, shoot more here frankly nothing.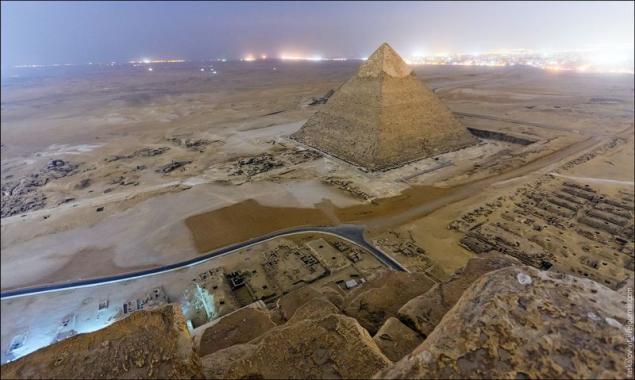 At the very top of the pyramid are many paintings and inscriptions, and in many languages. Starting from the Arab, ending Russian, French. There is a legend that here there is also a painting of Nicholas II.