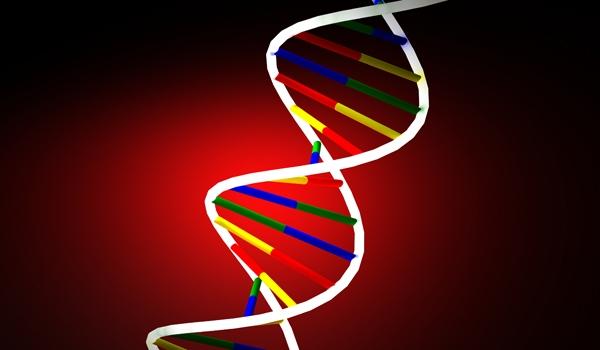 New research has shown that there are genetic risk factors for five different psychiatric disorders: autism, attention deficit hyperactivity disorder (ADHD), bipolar disorder, depressive disorder and schizophrenia.  
In the study, researchers found four genetic markers that may play a role in these five diseases. These markers proved to be more common in people with a mental disorder, in comparison with healthy people.
Two of these are genes involved in balancing the level of calcium in the brain cells. It is known that calcium plays an important role in many cellular functions, including establishing communication between cells. From these two markers, one previously associated with bipolar disorder, and depression, and the second with schizophrenia.
Despite the fact that experts consider the five differentially mental disorders, they have common symptoms. For example, similar problems with the mood and thinking may occur in schizophrenia, bipolar disorder and depression. In addition, children with ADHD often exhibit symptoms of other disorders in the development, such as autism. Back in 2011, in the course of research, scientists have discovered genetic variations that are common for both ADHD and autism.
Because of the similarity in symptoms among researchers there were discussions about the classification of psychiatric disorders. It is hoped that the new findings will help to clearly define the type of disorder through your genetics.
To identify common genetic markers, Dr. Smaller Jordan (Jordan Smoller) from Massachusetts General Hospital in Boston and his colleagues analyzed data derived from 33,332 people, each of whom had suffered a mental disorder and 27,888 healthy people.
It should be noted that since the study conducted among people of European type, it is unknown whether the results apply to other populations. In addition, researchers found an association between the four genetic markers, but doctors can not claim that the presence of the markers play a role in the occurrence of disorders. In other words, if a person has such a marker is found, it does not mean that he must develop a mental disorder.
The results confirmed the assumptions of many scientists who assumed that genetic risk factors are not necessarily specific nature exclusively for one disease as the doctor said Joachim Hallmayer, associate professor of psychiatry at Stanford University, who was not involved in the study.
For some mental disorders have developed various types of treatment such as drugs, aimed at reducing symptoms. But genetic research can help prescribe purposeful action, "which act on the root cause of the condition, to prevent disease," - said Hallmayer.
Nevertheless, further research is needed to determine how these genetic markers provoke problems that can lead to disease. In particular, the researchers plan to find out how environmental factors interact with these genetic markers.
Quillen geneticist Ellen (Ellen Quillen) from the Texas Biomedical Research Institute in San Antonio, said that the study on the genetic level that analyze a number of diseases are important to identify genetic risk factors for various disorders. It has already been revealed that numerous violations are typical for members of one family.
"I hope these results encourage researchers to look for common causes underlying the various clinical disorders, and help to focus on the definition of common symptoms," - said Quillen.