Perfection in image detail. Through relevant accessories image becomes laconic and becomes complete. The main rule - expertly accents. Mods on the streets of New York know exactly how to look relevant in any weather. There is a clear trend - glasses and fashionable bag - an absolute must-have.
Clutch envelope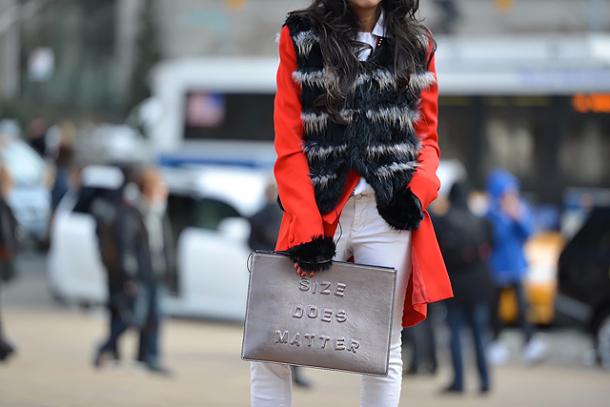 Soft or frame, miniature or minoder massive clutch-folder, richly embroidered with bright shirts or fur trim, the basic rule - it must necessarily be rectangular, leather and settle comfortably in your hands.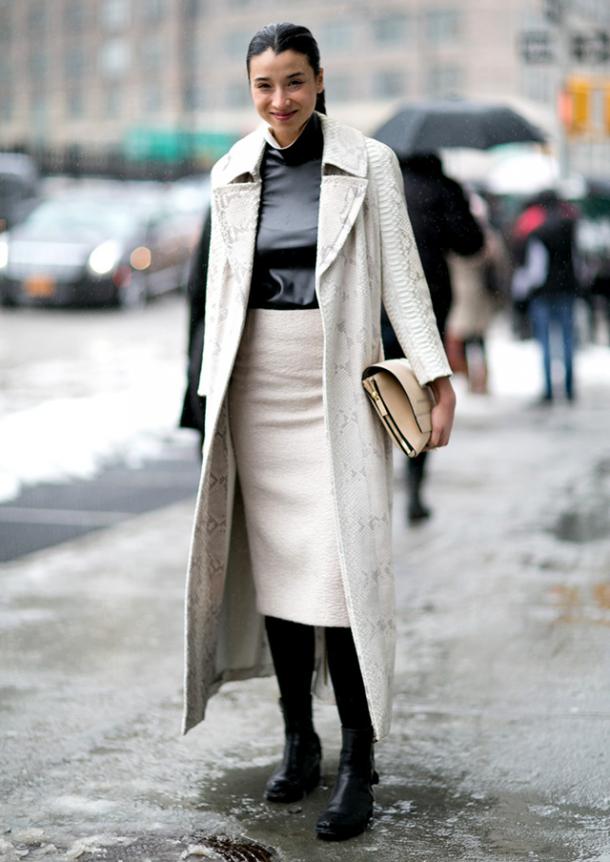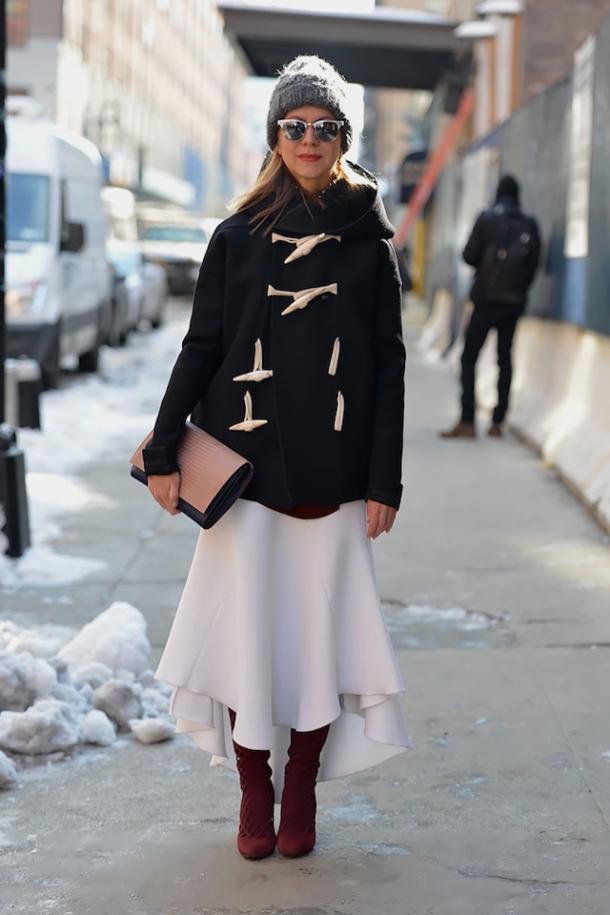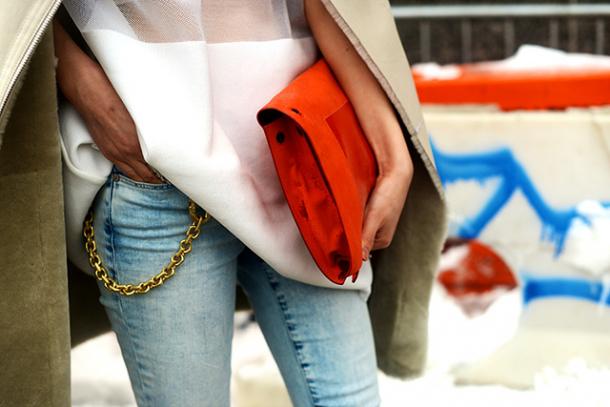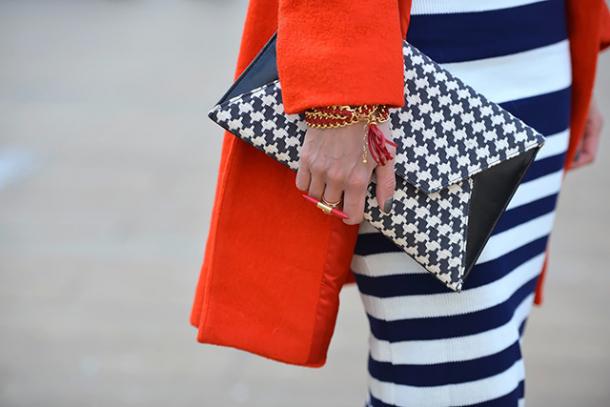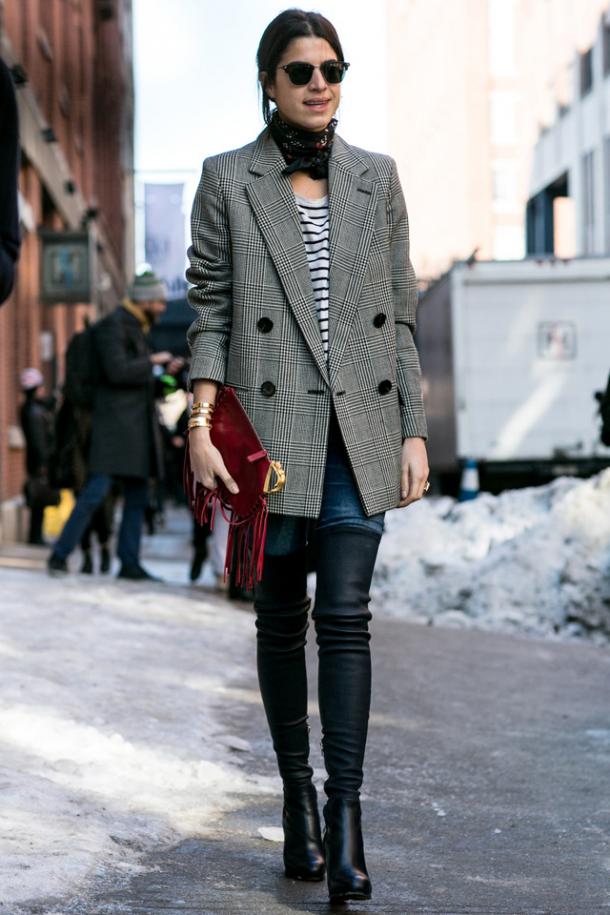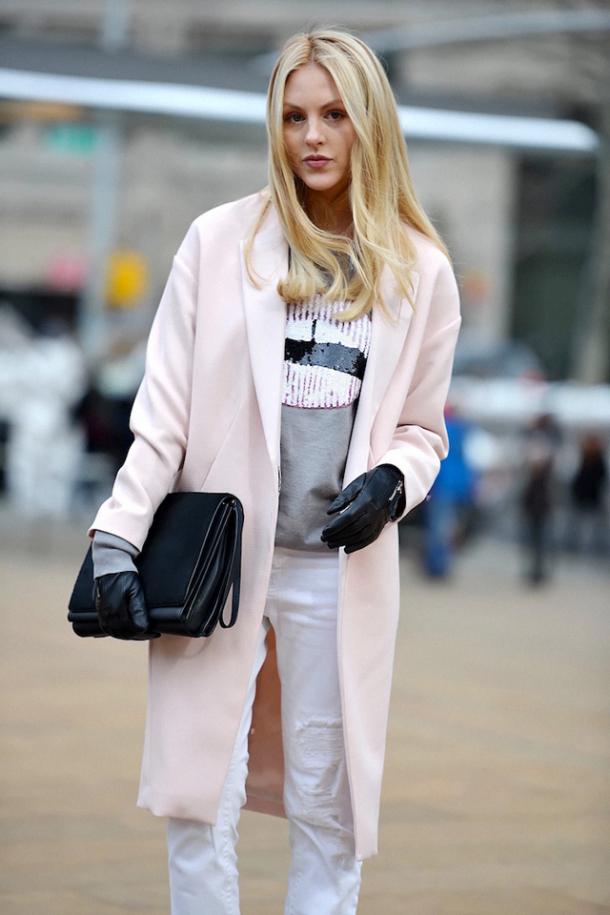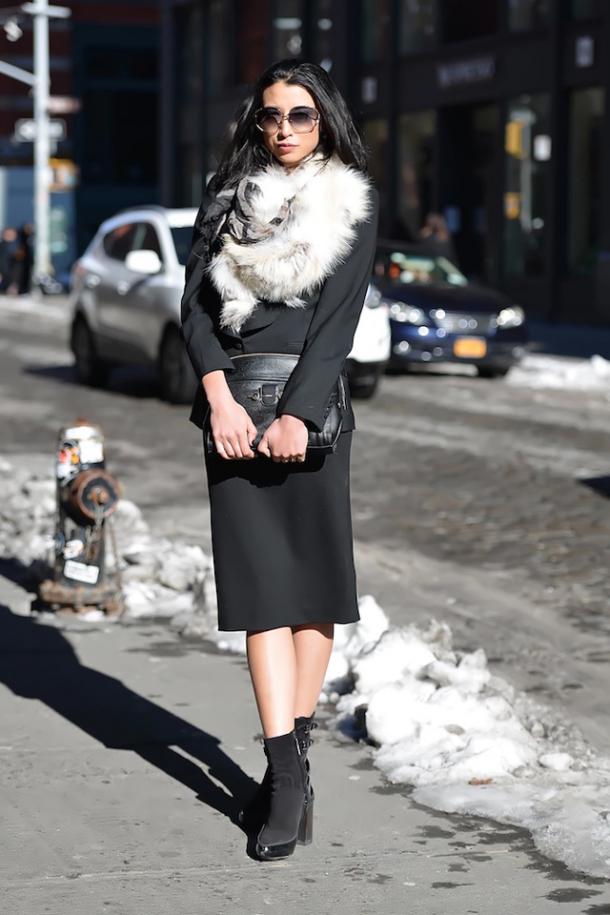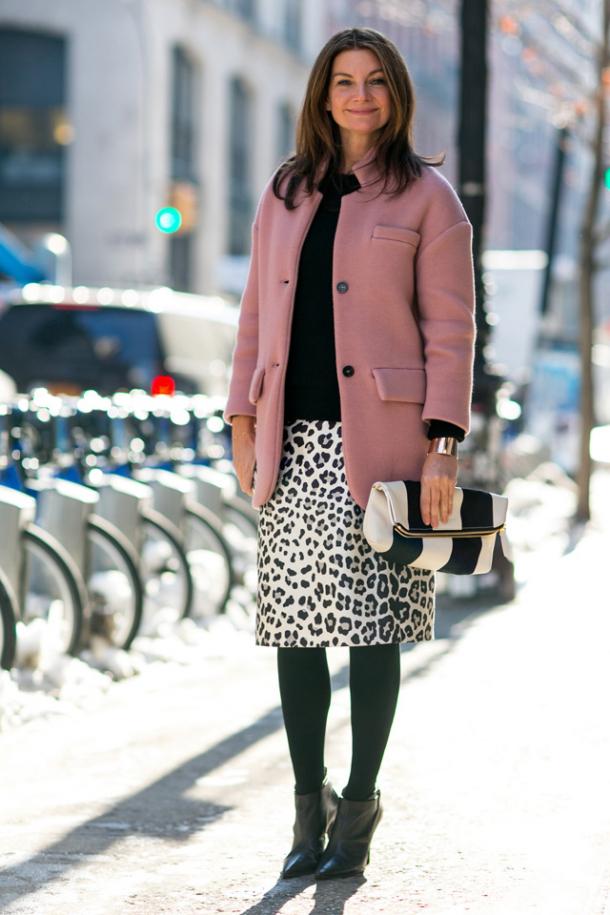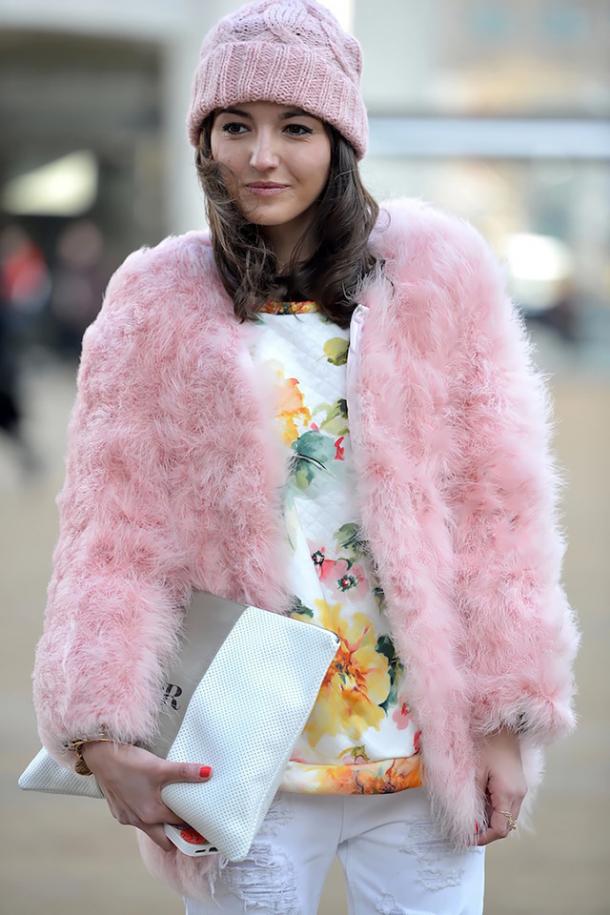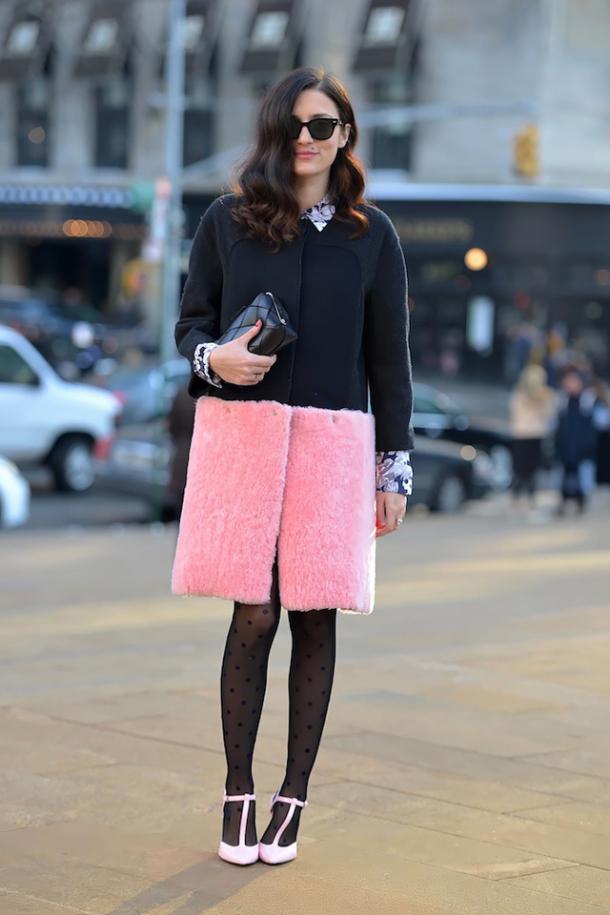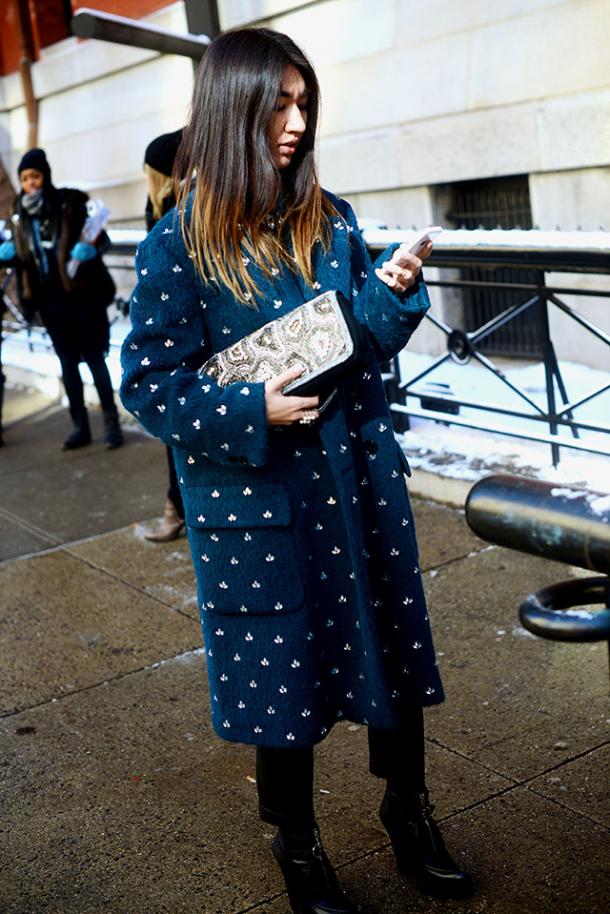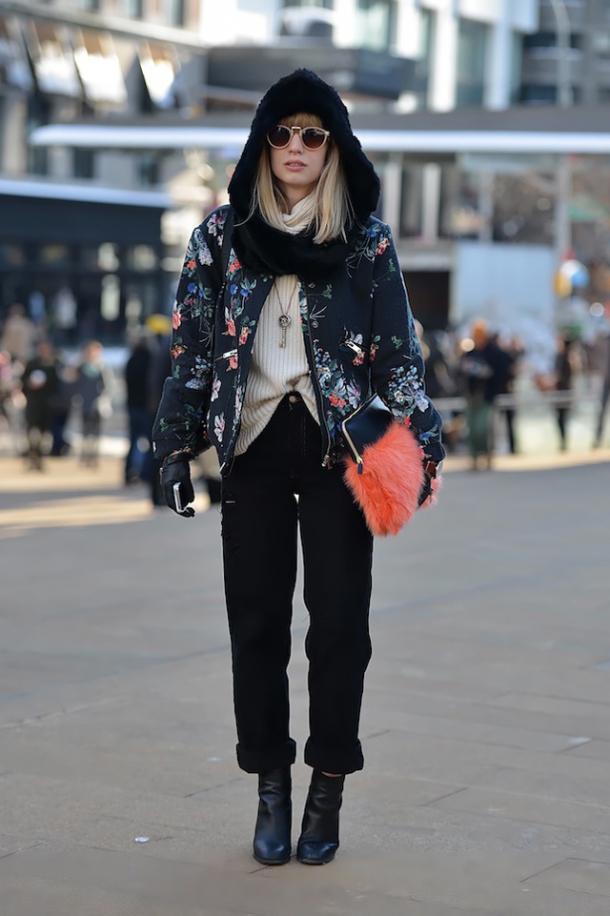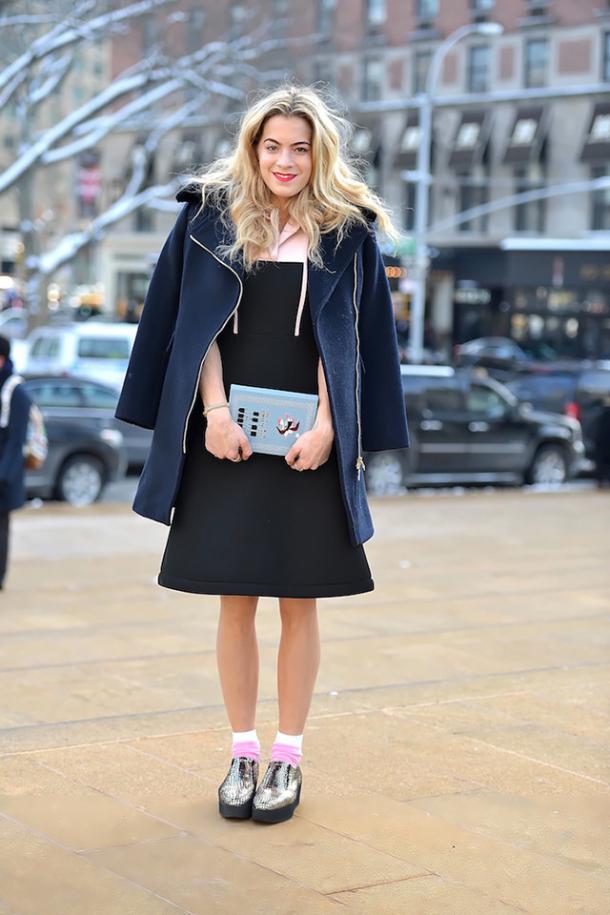 Sunglasses
Ray Ban wayfarer - the most popular models of glasses among street fashionistas in New York.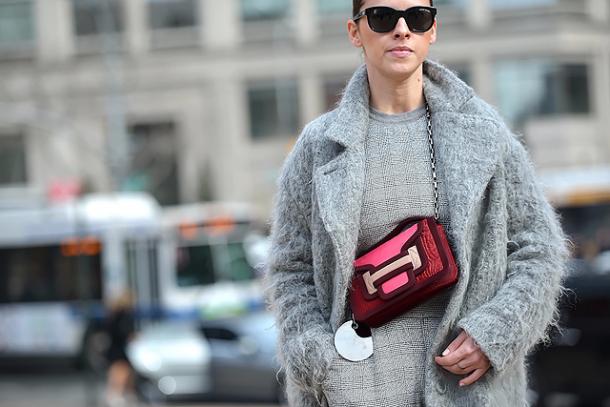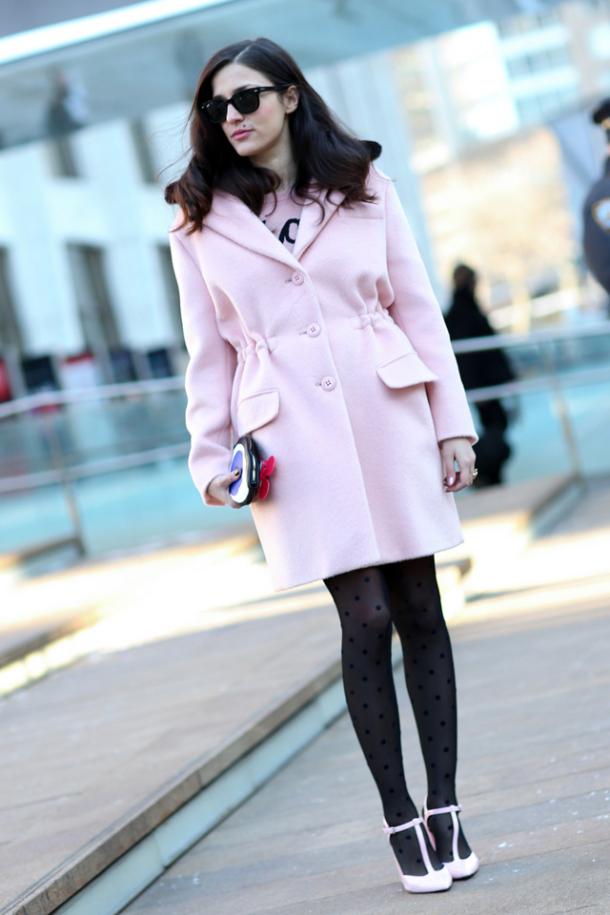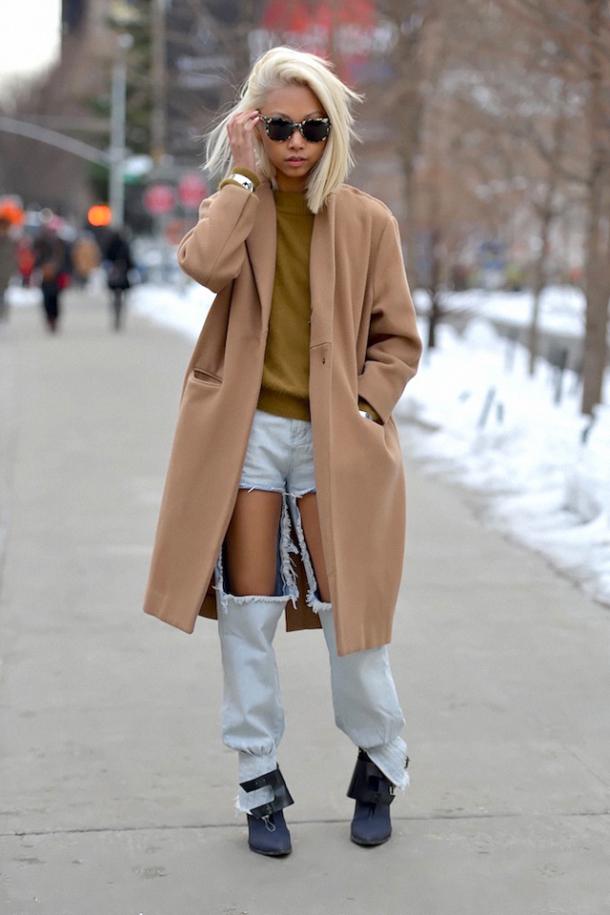 For the more daring, glasses in retro-framed circular shape.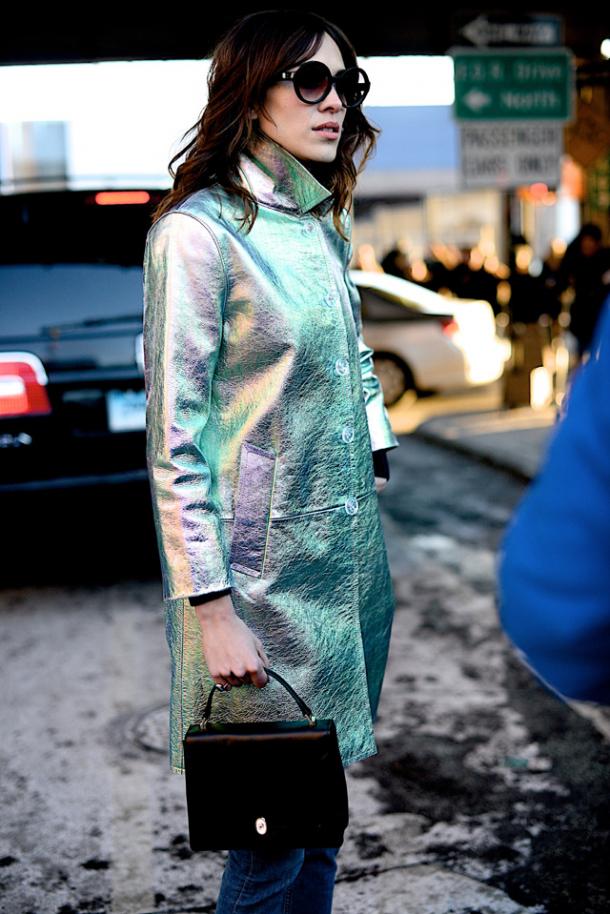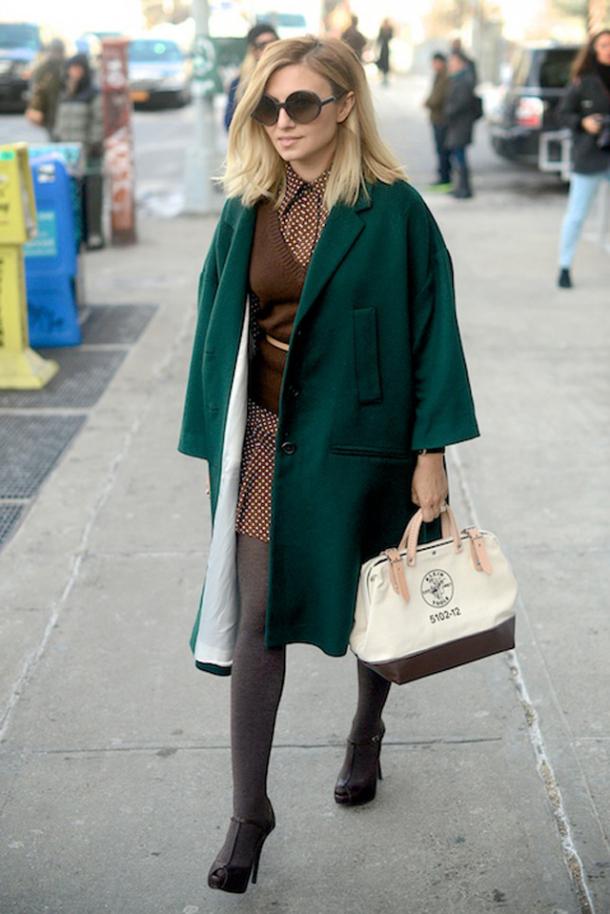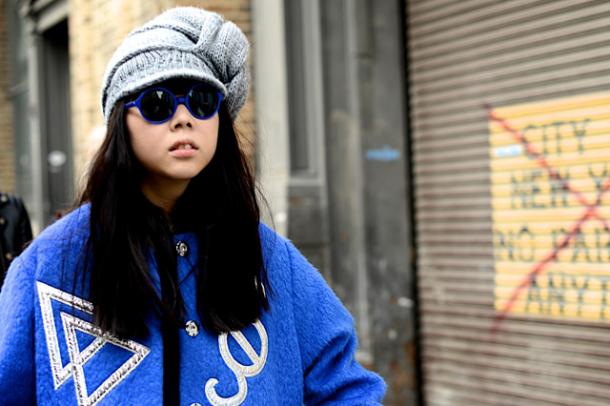 Restrained black bezel is suitable for any situation.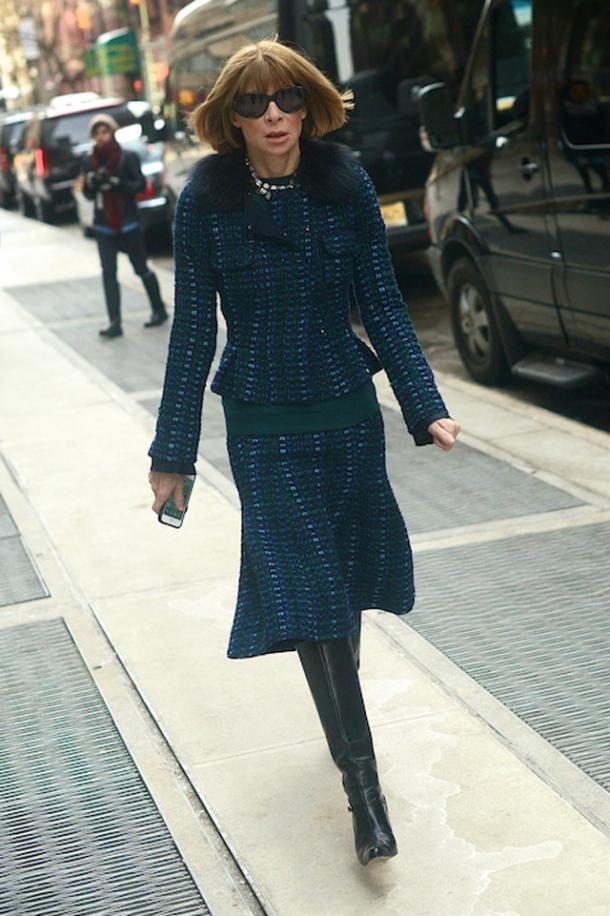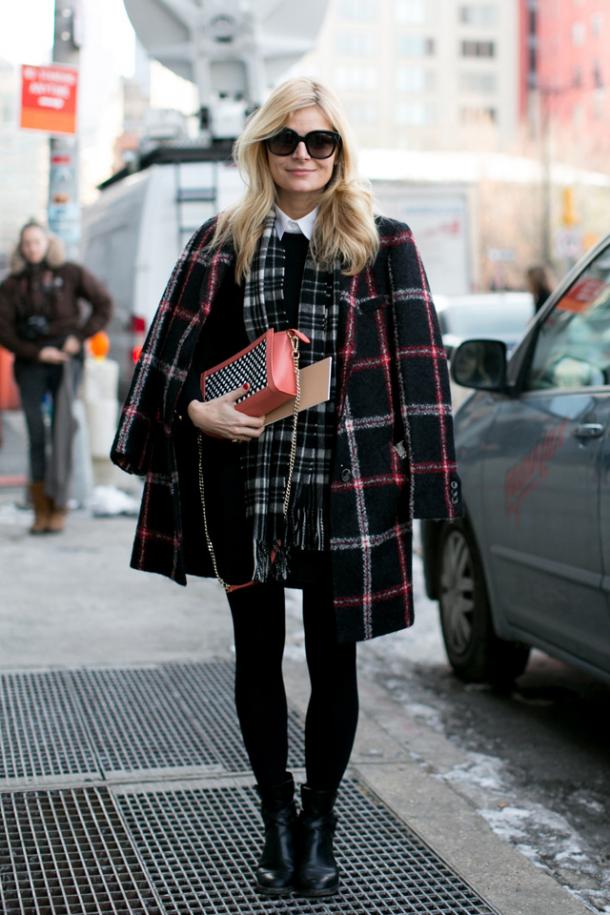 Horn-rimmed looks more relevant than ever and it looks expensive and noble.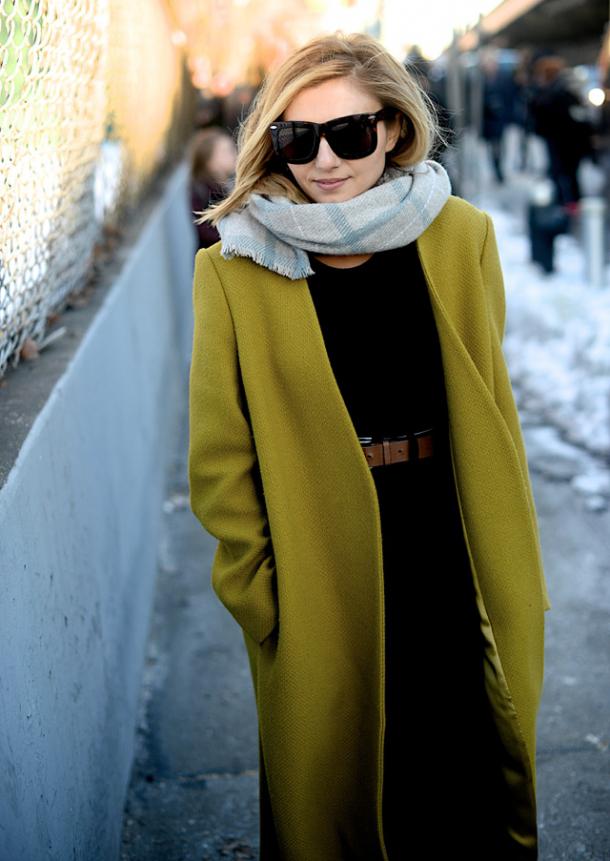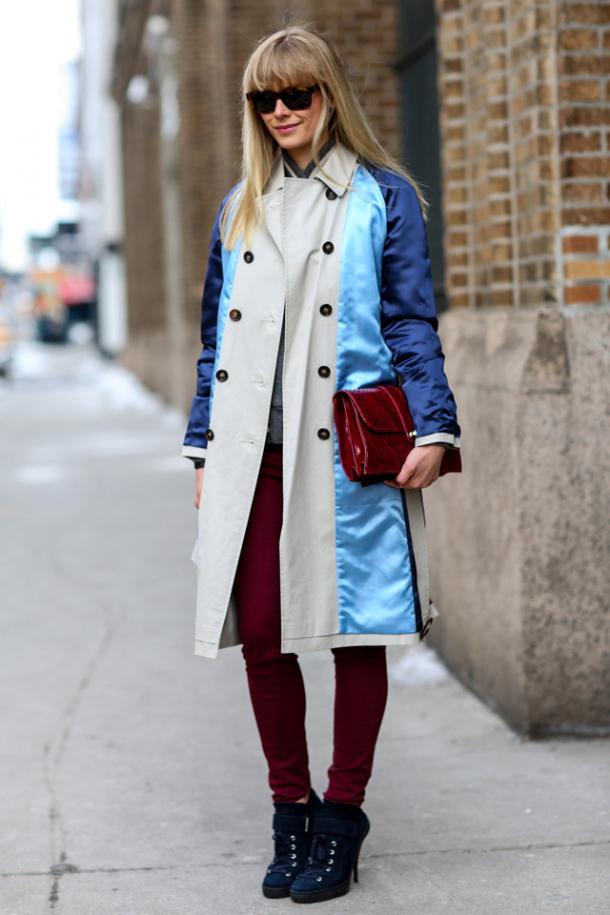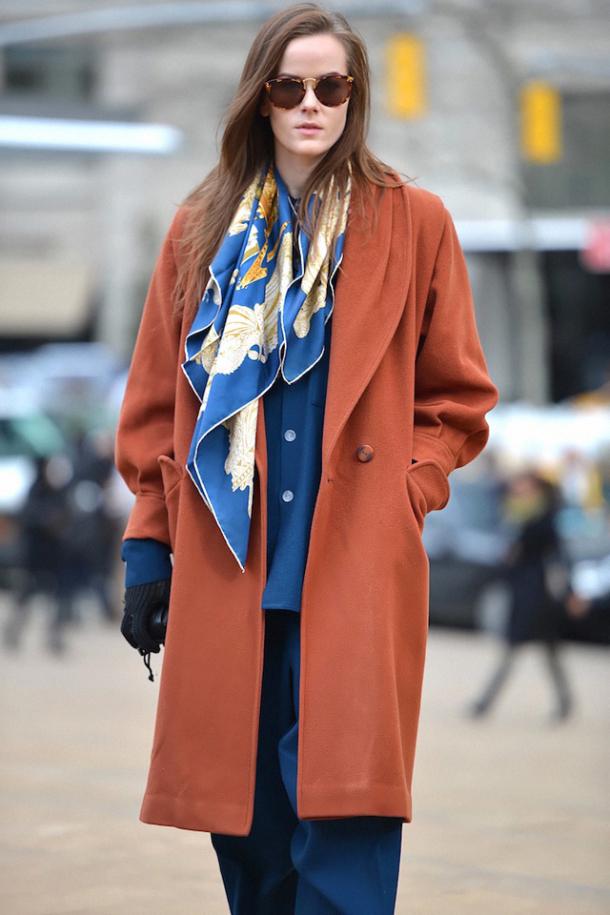 Points unusual shape, reminiscent of the magical butterflies dare to try only the most desperate fashionista. Ready to experiment, then look for similar models from British designer Linda Farrow. Its rim - not a cheap pleasure.