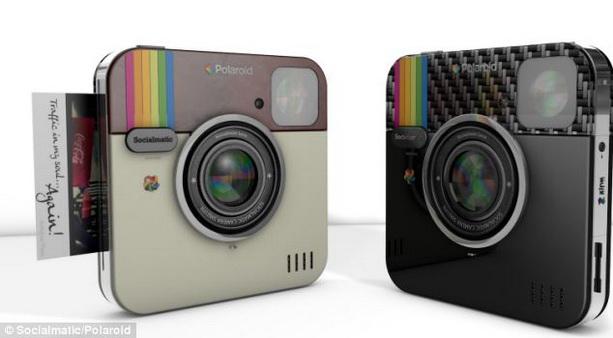 Instant Camera Instagram Socialmatic camera Polaroid camera is going to be the 21st century, as does snapshots using the application Instagram.  
In addition, the camera is extremely fast application prints photos from Instagram, it also places them on Instagram, or on Facebook or Twitter.
Thus Instagram Socialmatic camera allows you to use all the filters Instagram, so you can, for example, print a mini-card in retro style.
Such an interesting camera, which promises to be a sensation in 2014, the year, the designers have developed with the support of experts Socialmatic Polaroid.
In principle, there is nothing special - just a lens, a touch screen and a mini-printer, and she made all of the well-known icons Instagram.
Initially, designers Socialmatic invented Instagram Socialmatic camera as a concept, but when shared the idea online, it received a lot of accolades and decided to launch the gadget into mass production, so that in the first quarter of next year miracle camera with LCD-display will be available. < br />
The camera will be available under the brand Polaroid, which can be a revival of the once popular brands that have experienced serious difficulties since there were digital cameras.